I am so excit­ed to have made this DIY Wal­nut Wood Stain! It is a game chager for peo­ple who love to get their hands dirty and make things for them­self! The best part??? It only requires TWO, yes two, ingre­di­ents to pre­pare! It's quick, easy and so beautiful!
STEP ONE- GATHER NUTS
From start to fin­ish this project will take you less than 10 min­utes to cre­ate. I went out and gath­ered about a dozen wal­nuts from the ground beneath my wal­nut tree. I brought them inside and shucked the out­er hulls from the nut.
Keep in mind black wal­nuts are sea­son­al. Typ­i­cal­ly you want to looks for them in the fall. Once they have fall­en to the ground they begin to delay. This is when the hulls turn black and prod­uct that rich color.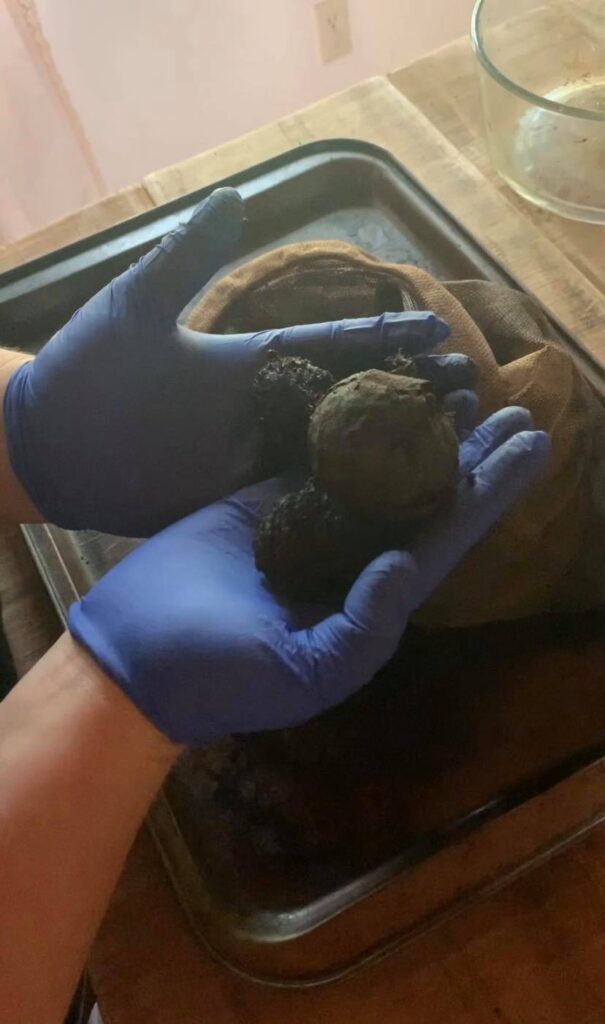 STEP TWO-PREP THE HULLS
Dis­card the nut and crush the hulls for the stain. I did this by hand over a sheet pan but you can also use a small food proces­sor here to grind them up. . I should also note that these hulls were damp and soft from the rain. This may have helped this process.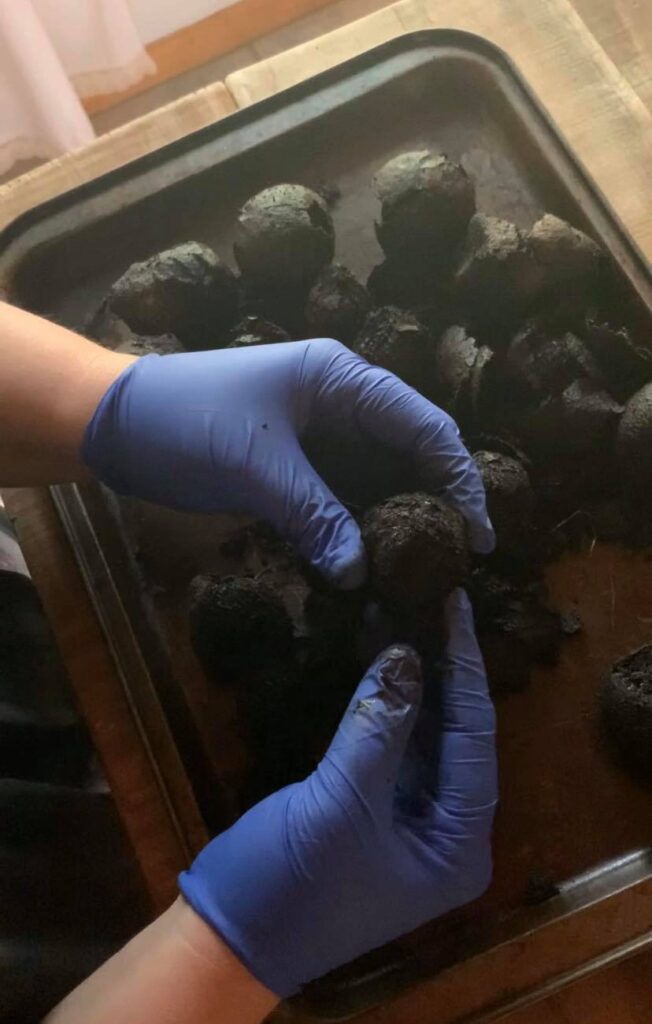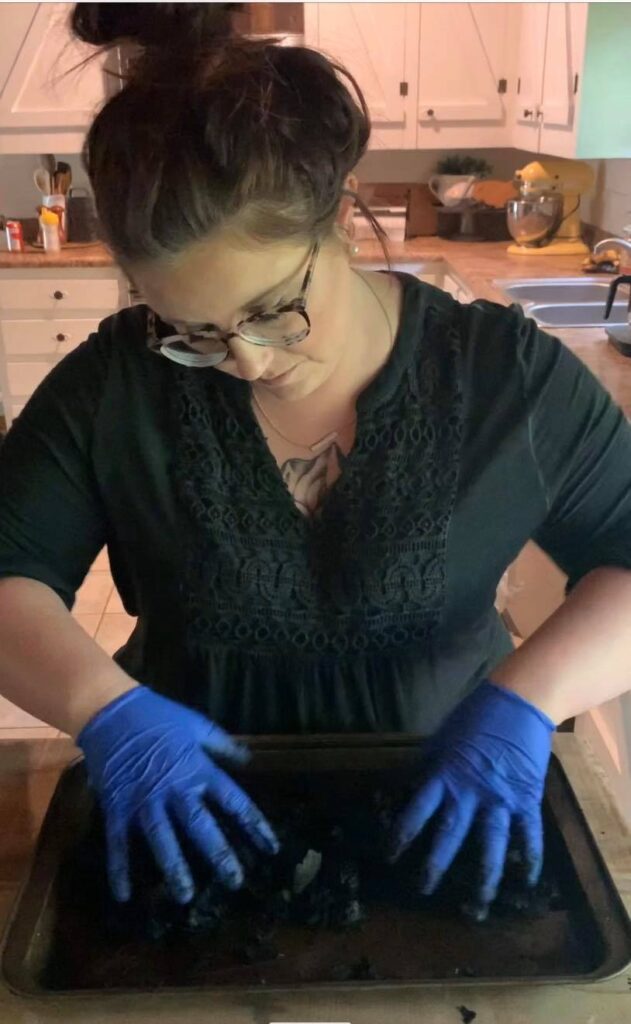 STEP THREE- FILL THE JAR
Fill a large mason jar with the crushed hulls, about 3/4 of the way full and top off with white dis­tilled vine­gar. This is the key ingre­di­ent in your DIY Wal­nut Wood Stain. You do not want to sub­si­tute the vine­gar for water.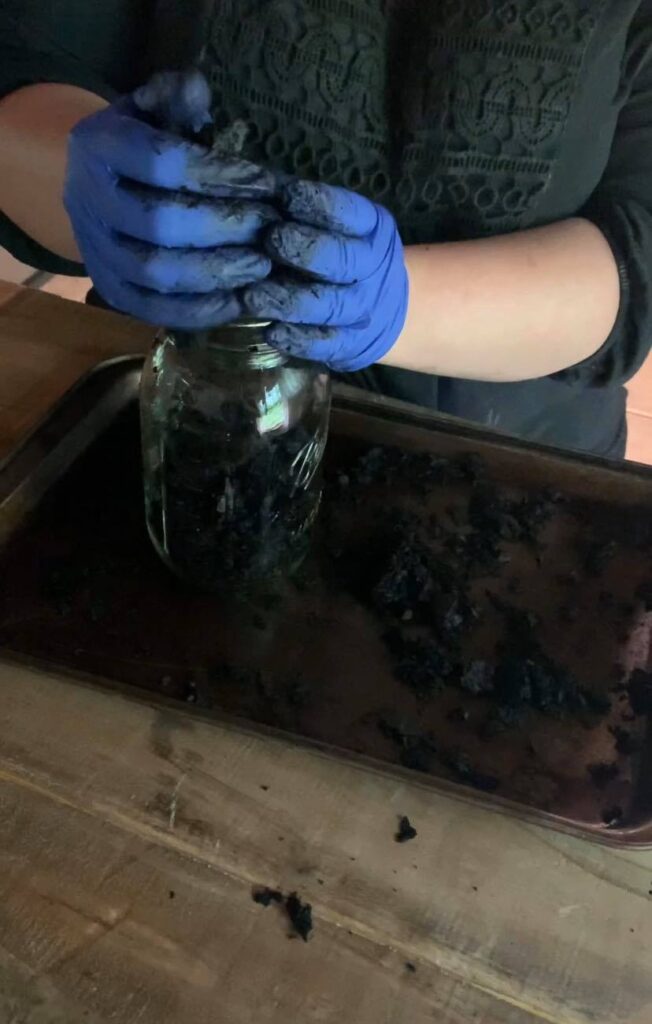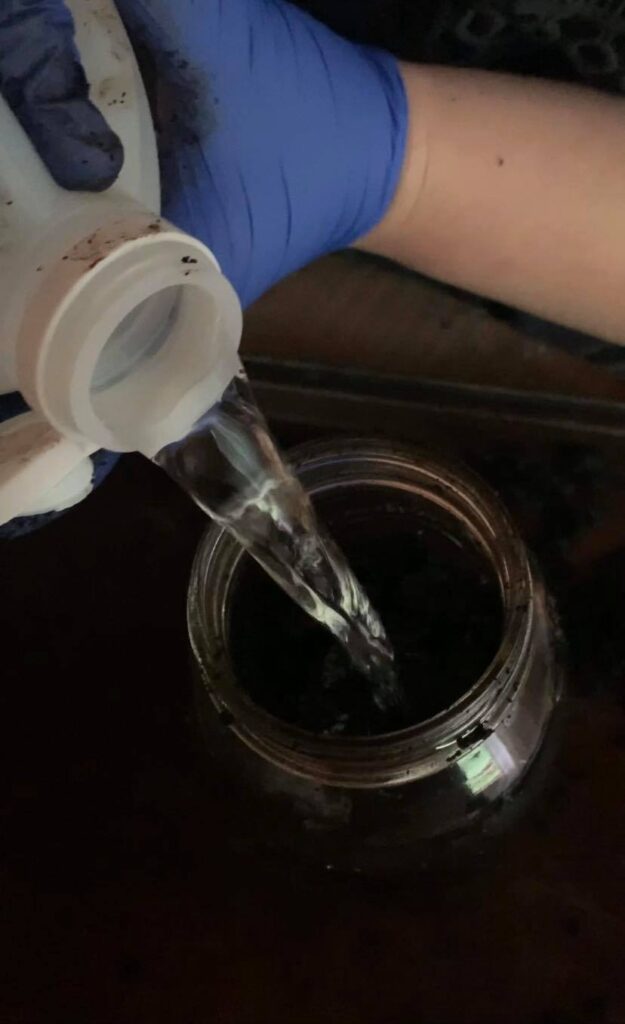 STEP FOUR-SHAKE IT UP
Shake it up and you're ready to stain. You can adjust your col­or by adding more or less hulls. Keep in mind that the col­or will con­tin­ue to dark­en as it sits.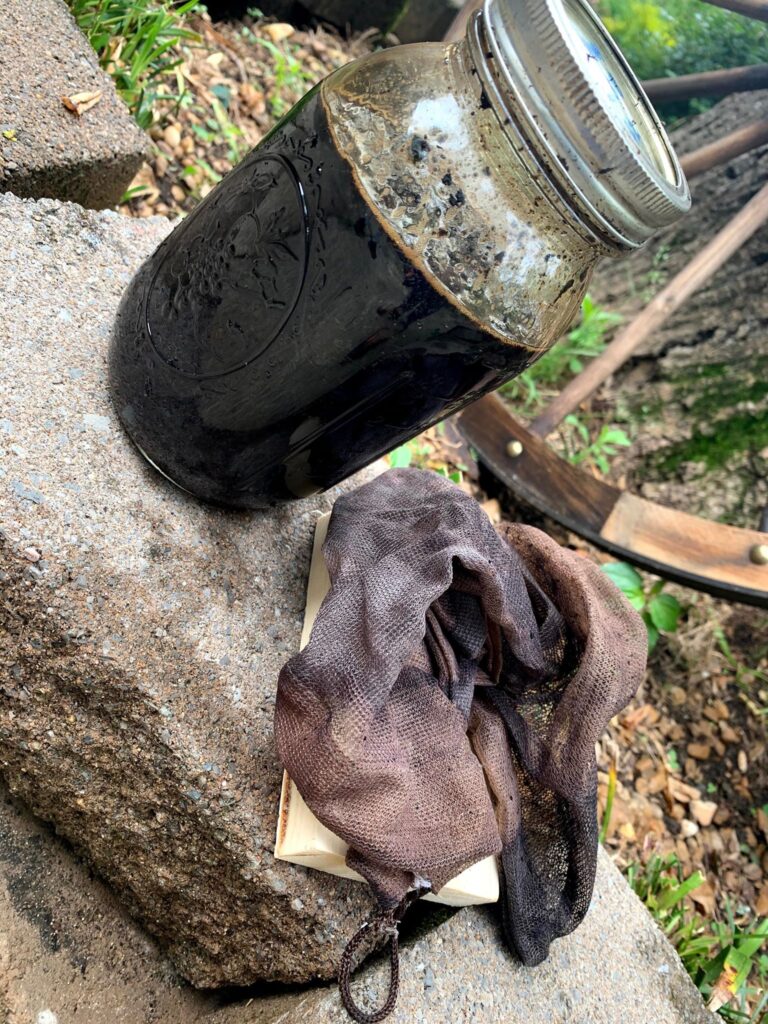 This is the beau­ti­ful shade it cre­at­ed imme­di­ate­ly after mak­ing! If you can't tell I was absolute­ly thrilled with not only the col­or but how quick­ly I was able to apply it to wood!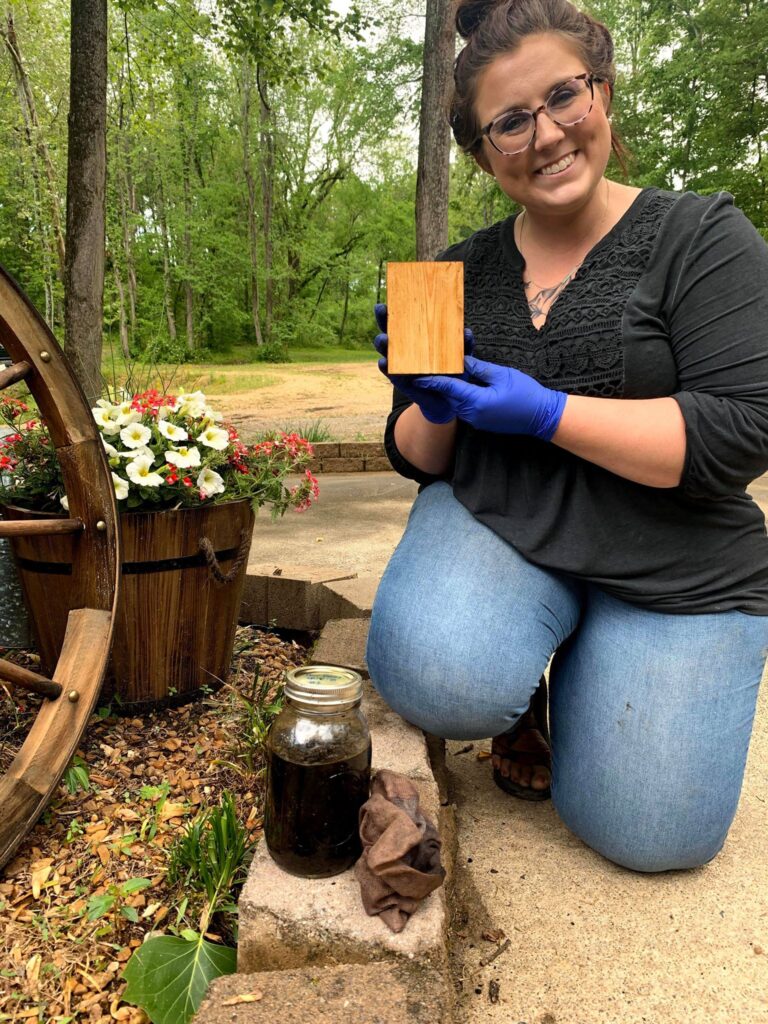 SAVE FOR LATER