This is a fam­i­ly recipe hand­ed down from my great grand­moth­er, known as Memaw. She died not long after I was born in 1993 but her cook­ing style and recipes have been passed down through the gen­er­a­tion and now I am shar­ing with you. I have nev­er seen this par­tic­u­lar recipe writ­ten down on paper and it has been made for years only by mem­o­ry. These are usu­al­ly the best ones, amiright?
THERE IS PLENTY MORE WHERE THIS CAME FROM GRAB MY FAVORITE SOUTHERN SWEET TEA RECIPE HERE! PS…IT GOES GREAT WITH CORNBREAD.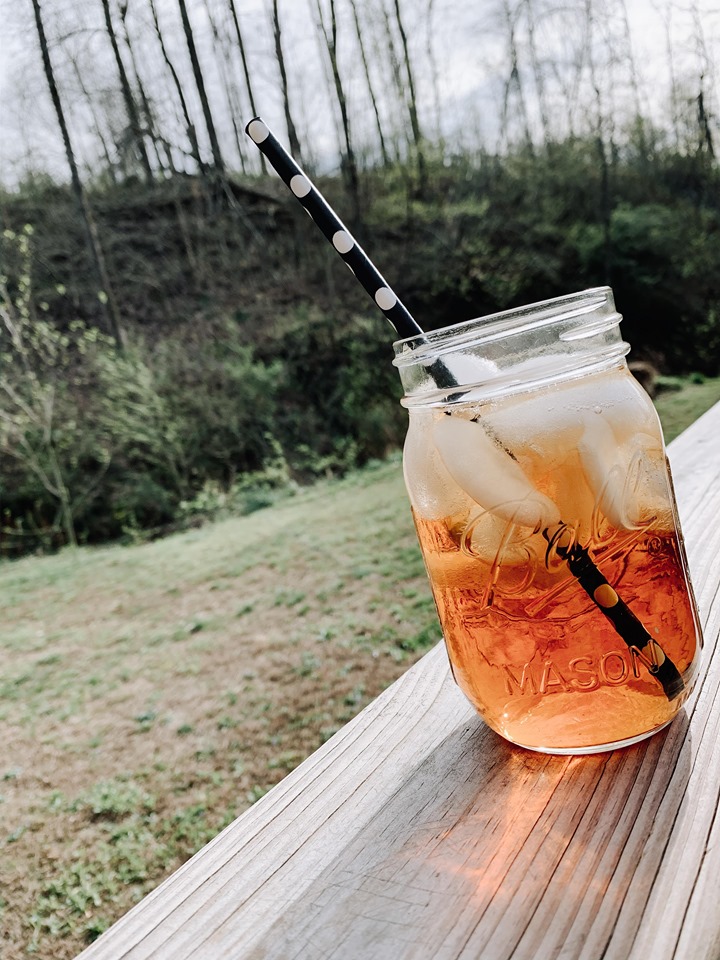 I hope you enjoy this whole­some, old fash­ioned, coun­try recipe as much as I did learn­ing to make it.
INGREDIENTS (Mama's Version)
Some corn meal
A lit­tle sug­ar and salt
Just a bit of self ris­ing flour
A cou­ple eggs
A lit­tle bit of milk and oil
Mix togeth­er using a fork until smoothe. Make sure it's not to thick and not too thin. Bake in a sea­son cast iron skil­let at 400 degrees F until gold­en brown.
Now that you have Mom's ver­sion I have cre­at­ed a mea­sur­able ver­sion for those of us who need a lit­tle more direc­tion. I know I cer­tain­ly do!
INGREDIENTS (My Version)
1/4 cup self ris­ing flour
1 tea­spoon salt
2 table­spoons sugar
1 cup yel­low corn meal
2 eggs, beaten
1 cup milk
1/4 cup melt­ed fat (short­en­ing, but­ter or drippings"
Sift flour and sug­ar togeth­er in a bowl and mix with the corn meal. Com­bine eggs, milk and fat: add to dry ingre­di­ents. Stir until moist­ened. Bake in a wax paper lined 9 inch pan or a 10 inch greased cast iron skil­let at 400 degree F for 20 min­utes or until gold­en brown.
NO CAST IRON? START YOUR COLLECTION! SHOP NOW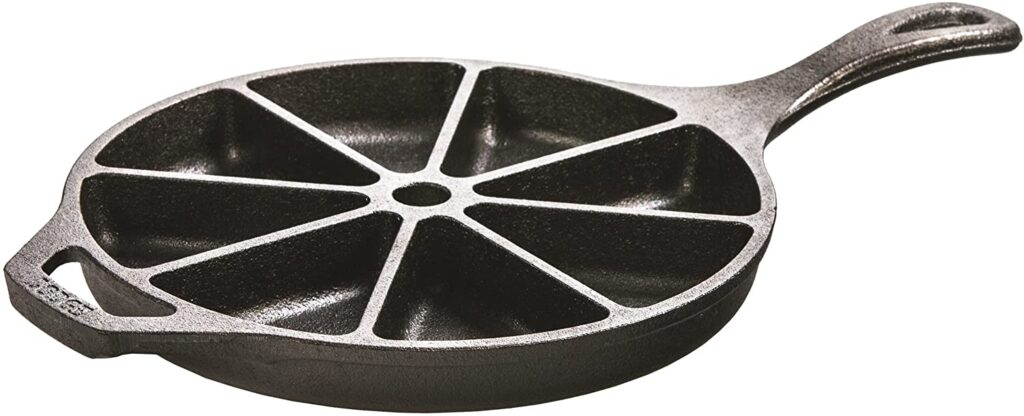 NEED MORE FARMHOUSE KITCHEN ESSENTIALS?
Read about my per­son­al rec­om­men­da­tions for adding more "home made" to your kitchen HERE