Have you seen all these adorable 4x4 Scrap Wood Fire­crack­er ideas cir­cu­lat­ing on Pin­ter­est? Me too! Along with about a mil­lion oth­er scrap wood block projects for your home. These lit­tle things are just so darn cute to add to your July 4th décor or oth­er patri­ot­ic holidays.
I have gath­ered a few of my favorites right now from oth­er cre­ative dec­o­ra­tors like your­self and I hope they inspire you to dig into your own scrap wood stash!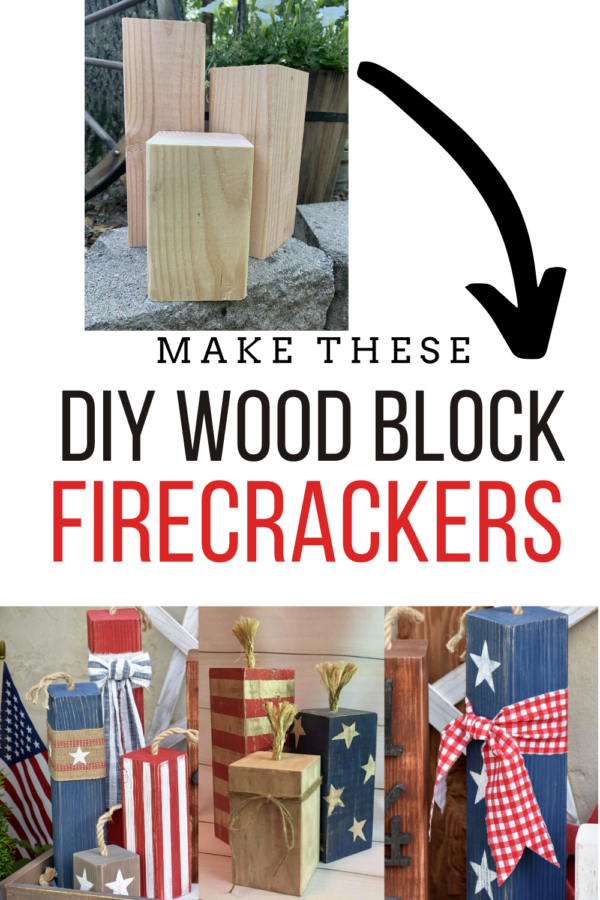 Where Can I find 4x4 Blocks of Wood?
Don't have acrap wood handy? That's ok! I may have just the ticket!
I put wayyy too many adorable projects off sim­ply because I could­n't get my hands on the wood I need­ed or I sim­ply could not work up the nerve to spend big mon­ey on the tools. That's why I cre­at­ed the quar­ter­ly Scrap Wood Mys­tery Box! It's a quar­ter­ly box shipped straight o your door filled with reclaimed wood, barn wood, sal­vage pieces, sea­son­al shapes and more!
It's the per­fect way to make sure your craft stash stays stocked and you nev­er have to wor­ry about scrap­ping around to find the per­fect pieces, you already have them!
I love the prim­i­tive styled sten­cil­ing on this set! The cute twist­ed jute on top of the stars and stripes set them apart! Style them inside a cute box turned on its side for a super cute display!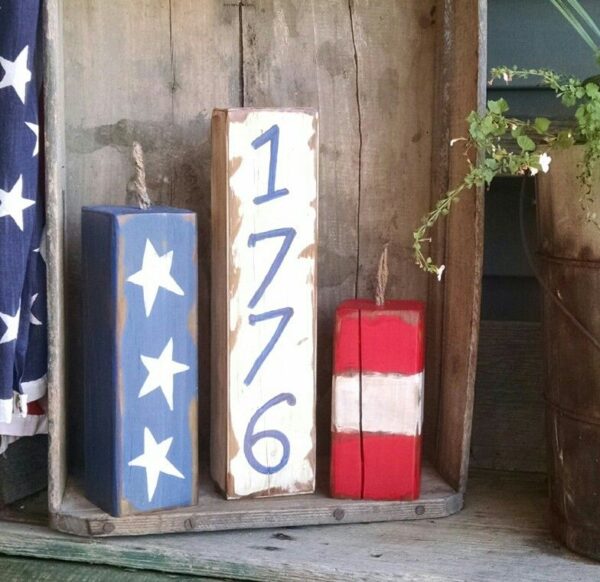 Pre drill some holes on top of your scrap wood pieces and secure a bit of frayed rope as the fuse for the firecrackers!
Add a lit­tle touch of charm with scrap fab­ric wrapped around the tops of each 4x4 block! Doing a reverse sten­cil like this one is a fun spin on tra­di­tion­al stenciling.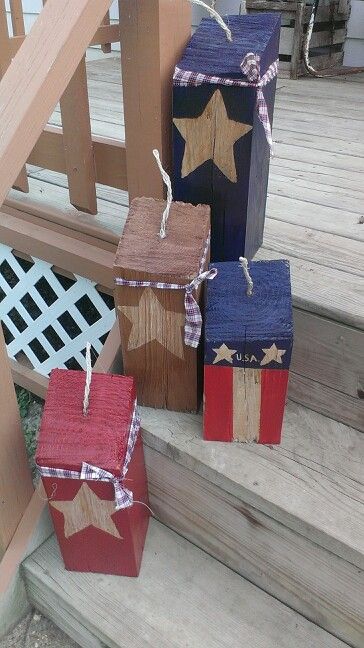 This cute set is mount­ed on a plat­form for sta­bil­i­ty! Secur­ing them this way make mov­ing them around on your porch a breeze, not to men­tion the added tex­ture of the met­al stars! So so cute!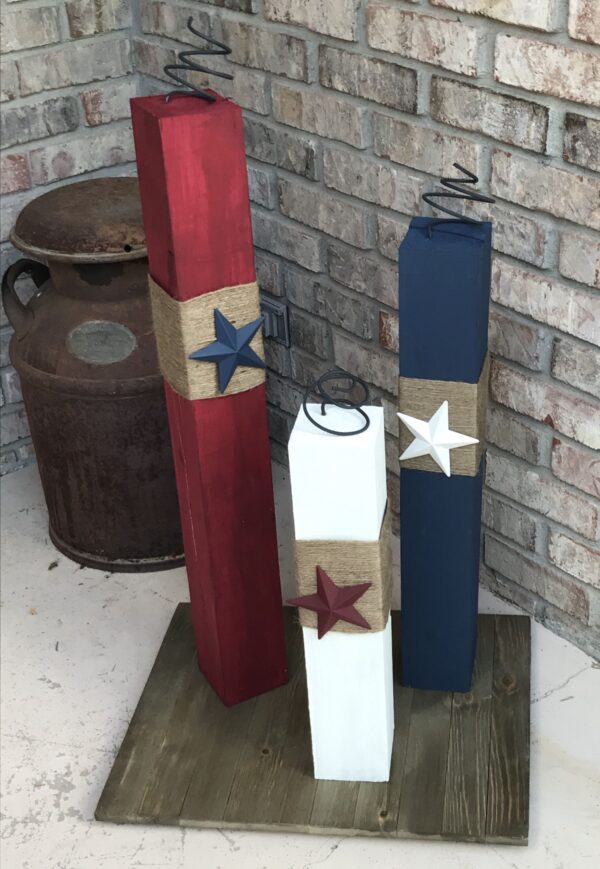 Keep it clas­sic with a bit of dis­tressed paint and even burn the tips of your rope for added effect.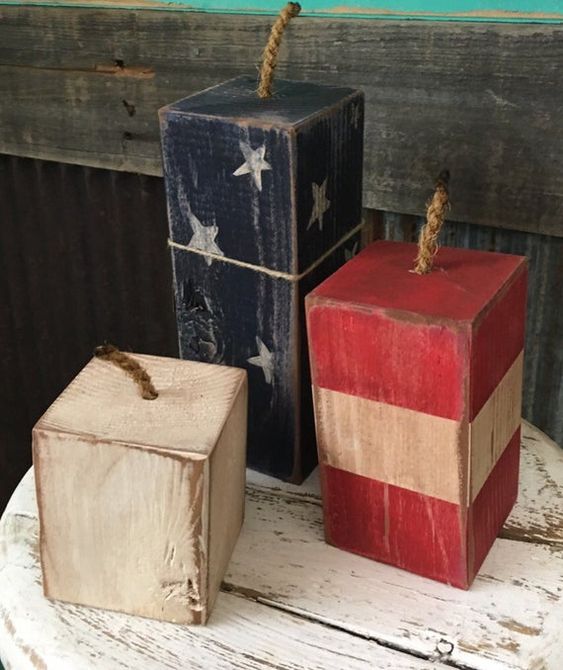 And last but cer­tain­ly not least is this adorable set! Mul­ti­ple sizes, col­ors and embell­ish­ments make this the CUTEST lit­tle fire­crack­er set of them all, in my hum­ble opinion.
I hope you are inspired by this col­lec­tion and are excit­ed to grab some scrap wood and get crafty for the week­end! The pos­si­bil­i­ties are endless!