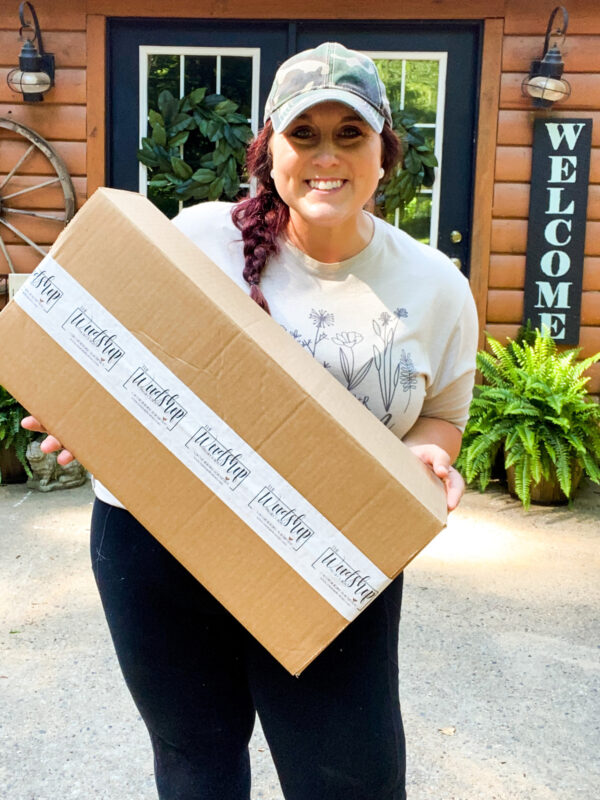 This week, the Roost+Restore team and I have been cel­e­brat­ing our Month­ly Wood Project Box turn­ing one! We start­ed with 35 sub­scribers, and now, a year lat­er, we are almost at 150! I fig­ured the tim­ing is per­fect to talk about how this sta­ple of R+R is a fan favorite at The Home­goods Mar­ket, and high­light the three tiers you can pick from when you join the Wood Project Box com­mu­ni­ty!

First, some back­ground. I launched the Wood Project Box Month­ly Sub­scrip­tion a year ago because I kept hearing:
I wish I could make cute home decor from scratch like you!
I wish I had the tools and know how to do what you do!
I wish I could fol­low along with you when you're crafting!

And as a new­ly­wed, I can relate! I didn't have the bud­get to shop at Pier 1, but I did have access to paint, glue guns, yard sale finds, a craft­ing heart, and since I'm from a rur­al town in Ken­tucky, access to a whole lot of wood––and y'all know I love weath­ered wood!
When I start­ed Roost+Restore, one of my goals was to show­case resource­ful home decor. I want­ed to share that with a lit­tle cre­ativ­i­ty and some basic craft­ing sup­plies, it was easy to trans­form a plas­tic bowl into a beau­ti­ful boho planter, or cre­ative­ly paint scrap wood to look like fire­works with­out break­ing the bank.
I real­ized after all the "I wish" com­ments came in, I had the resources to bun­dle up project wood in my barn, add instruc­tions, mail the box, and instead of the audi­ence wish­ing they could craft with me, they could actu­al­ly build the craft with me live over Zoom! I nev­er antic­i­pat­ed how quick­ly my tuto­r­i­al videos and DIY's would take off, and I nev­er, in a bil­lion years, thought I would be sell­ing a month­ly wood project box, let alone three options!
Tier 1: The Wood Project Box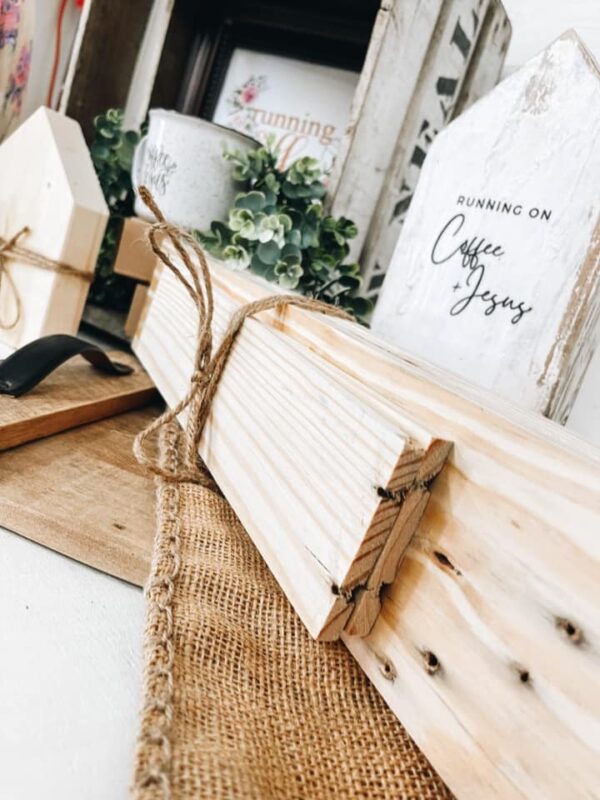 The Wood Project Box is a curat­ed, themed box that is sea­son­al and beau­ti­ful!

This is the base tier, and will fea­ture all the wood you need to build a beau­ti­ful DIY Project, and this is the REAL STUFF, y'all! We try to use reclaimed wood when pos­si­ble, includ­ing but not lim­it­ed to old pal­lets, barn wood, spin­dles, sal­vage etc.

You'll also gain access to a mem­bers only Face­book, a month­ly face-to-face project par­ty with me, Kaycee, and oth­er mem­bers where you assem­ble and dec­o­rate a project from your box via Zoom, a month­ly dec­o­rat­ing work­shop where we style our builds and learn tips and tricks from dec­o­rat­ing pro­fes­sion­als, an exclu­sive mem­ber's only dis­count to The Home­goods Mar­ket, AND a free gift!

I know, you're prob­a­bly think­ing, "What else can she pos­si­bly add to that box?!" and to that, I would say, just you wait. 🙂
Tier 2: The Com­bo Box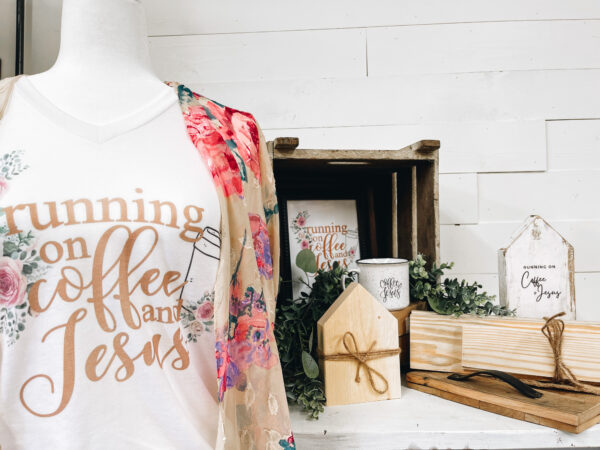 The Com­bo Box com­bines both our Wood Project Box with our coor­di­nat­ing T‑Shirt Club tee for one great price!
What's the T‑Shirt Club? Well, I'm glad you asked! The T‑Shirt Club is anoth­er month­ly sub­scrip­tion of an exclu­sive tee shirt designed by yours tru­ly and print­ed local­ly! Each shirt is designed to match the theme of that mon­th's Wood Project Box, so it's a lit­tle some­thing extra you get to enjoy!
Tier 3: The Ulti­mate Box
The Ulti­mate Box is the Wood Project Box, the T‑shirt Club and a coor­di­nat­ing tiered tray kit to com­plete your decor! Con­sid­er it the ulti­mate DIY decor expe­ri­ence! This adorable kit is designed to coor­di­nate with the projects in the sub­scrip­tion as well as our exclu­sive t‑shirt club designs! This kit comes will all of the bits and bobs need­ed to cre­ate your own unique tiered tray decor. We only make a lim­it­ed num­ber of these kits each month, so the only way to secure yours is to join the Ulti­mate Box Tier when join­ing the Month­ly Wood Project Box!

Y'all, I pour my heart into these box­es. They come with so much good­ness and fun, and I have LOVED get­ting to know every­one in the Face­book group! It's been such a fun time build­ing com­mu­ni­ty and help­ing y'all add DIY pieces to your home that you can be proud of!
Still have ques­tions about the Wood Project Box or want to hear what cur­rent sub­scribers have to say? Learn more here!