This lit­tle project was lit­er­al­ly what one might call a "hap­py lit­tle acci­dent" Mak­ing a mini mag­no­lia wreath was not real­ly where I was head­ed with this one. I was shar­ing a DIY Wood Block House on a Face­book Live when I real­ized my orig­i­nal idea for a mini wreath was turn­ing out to be a com­plete fail.
It was the that I was left no choice but to think on my feel with what I had in front of me and boy did it turn out cute!
Start with a small piece of flo­ral wire. In my case I recy­cled some tiny scraps of wire from a pre­vi­ous project. I wrapped it around my first two fin­gers a cou­ple of times and removed it to bend out the shape of a circle.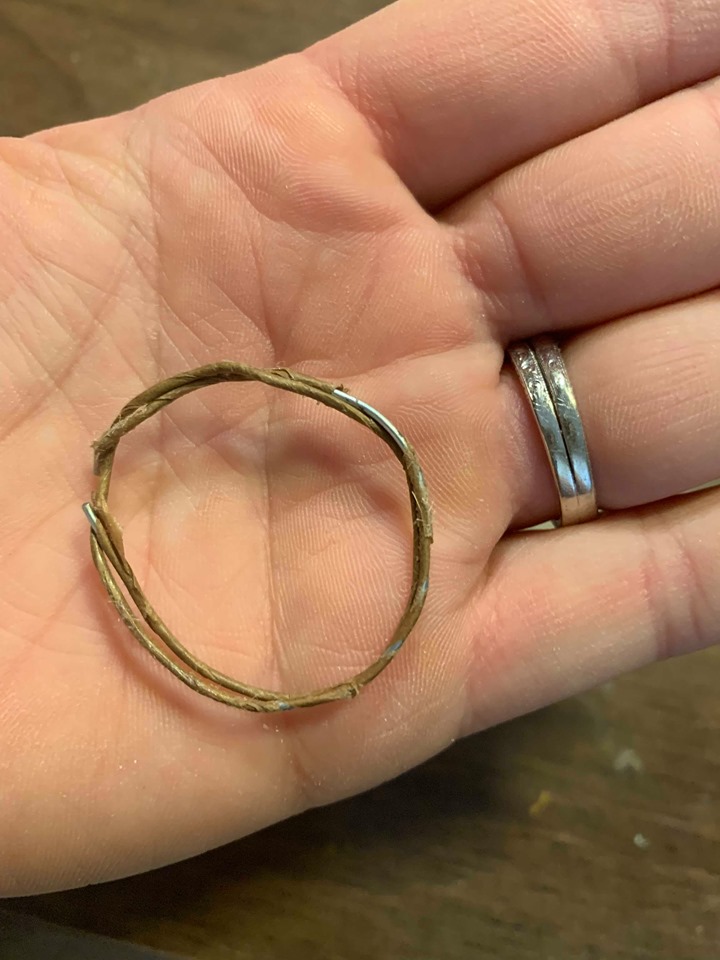 I had some green­ery handy, so I plucked some lit­tle leaves from the faux branches.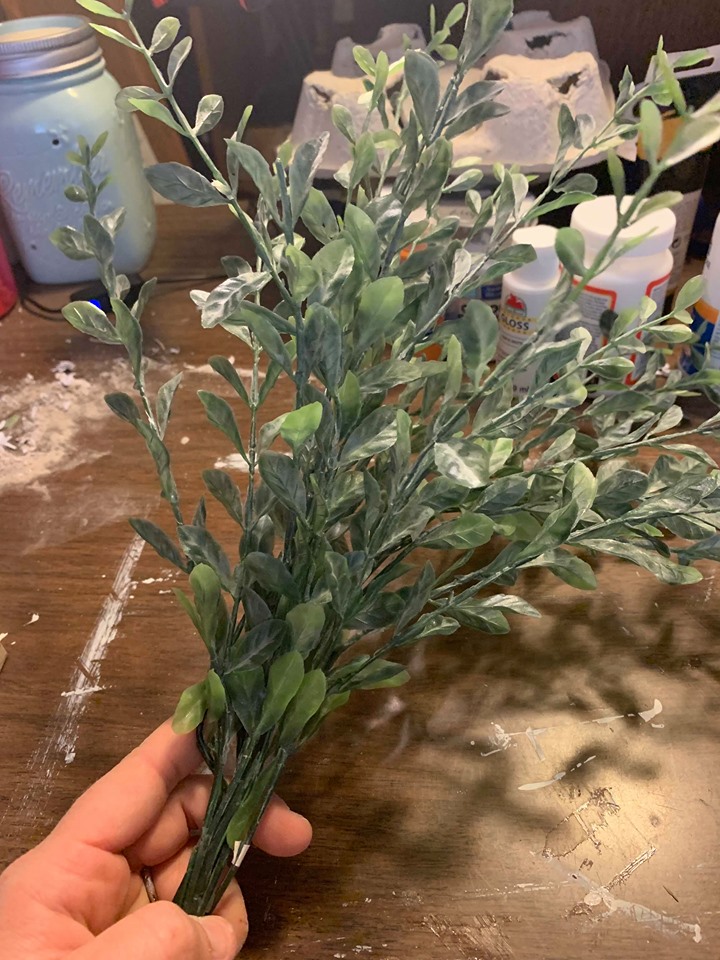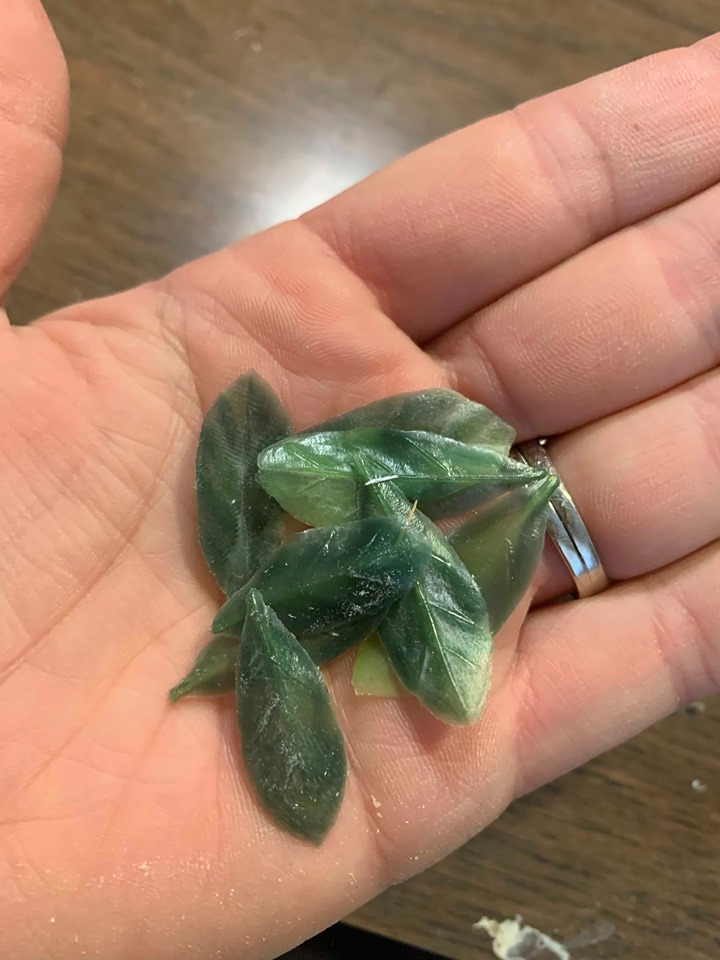 Take your tiny lit­tle leaves and hot glue them around the wire cir­cle, over­lap­ping them ever so slightly.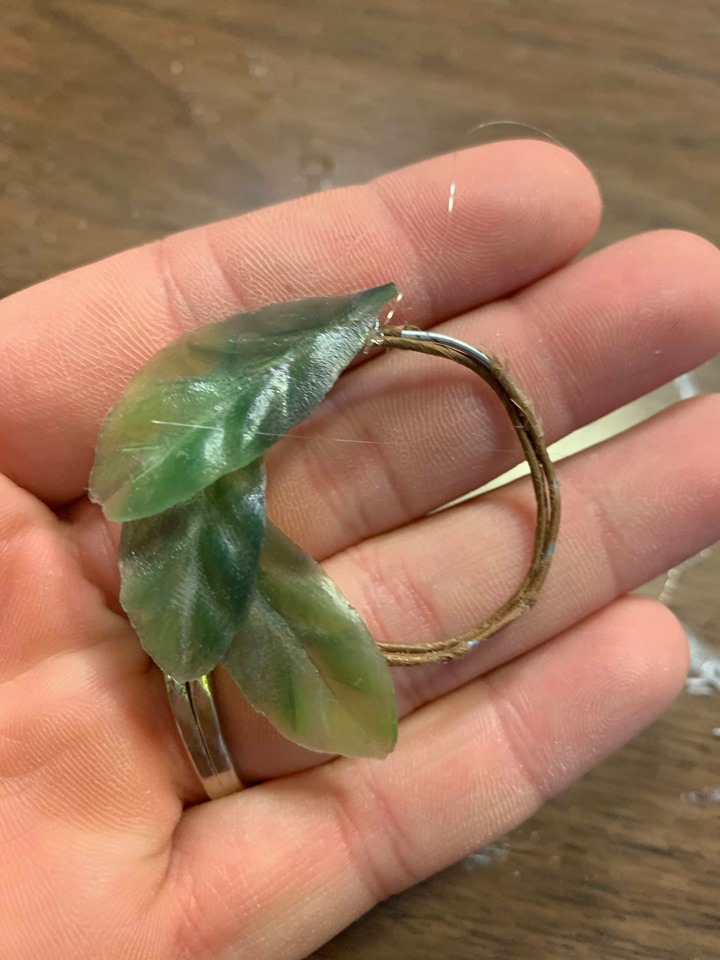 Repeat the over­lap­ping process until you com­plete­ly cov­er the wire.
Attach to a cute wood block house using hot glue or even use as a nap­kin ring!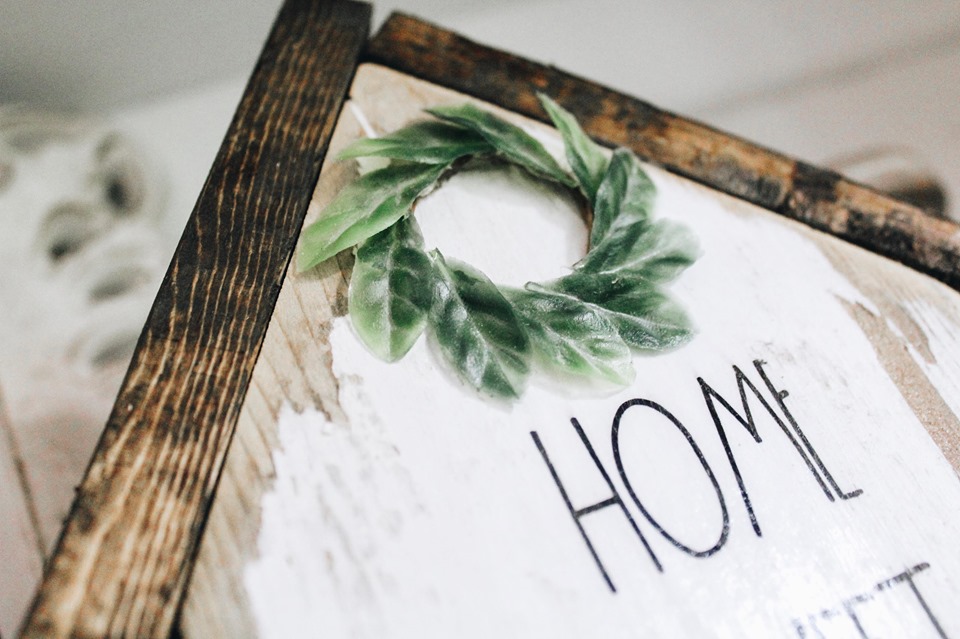 Would you like to try one for your­self? Snag your own piece of reclaimed wood right HERE
-PIN FOR LATER-