If you are a lover of farmhouse decorating or even, most recently, the trendy boho farmhouse look then you have no doubt been seeing how versatile and beautiful wood beads can be in your décor.
What I love about wood beads is that they are timeless. And they can make even the smallest of details in your home be some of the most beautiful additions. Think of them as sprinkles on a cupcake. Just that little something extra that will take your décor to the next level.
Wood beads can be glued, painted, dipped, dyed, you name it and it has probably been attempted with a wood bead. Enjoy this collection of beautiful and unique ways to use these little wood "sprinkles" in your home!
This is one of my personal favorites, a wood bead tassel. As opposed to draping, this one is meant for hanging. Looped around the next of a vase or hand it from you ceiling fan string, it's different that your typical garland.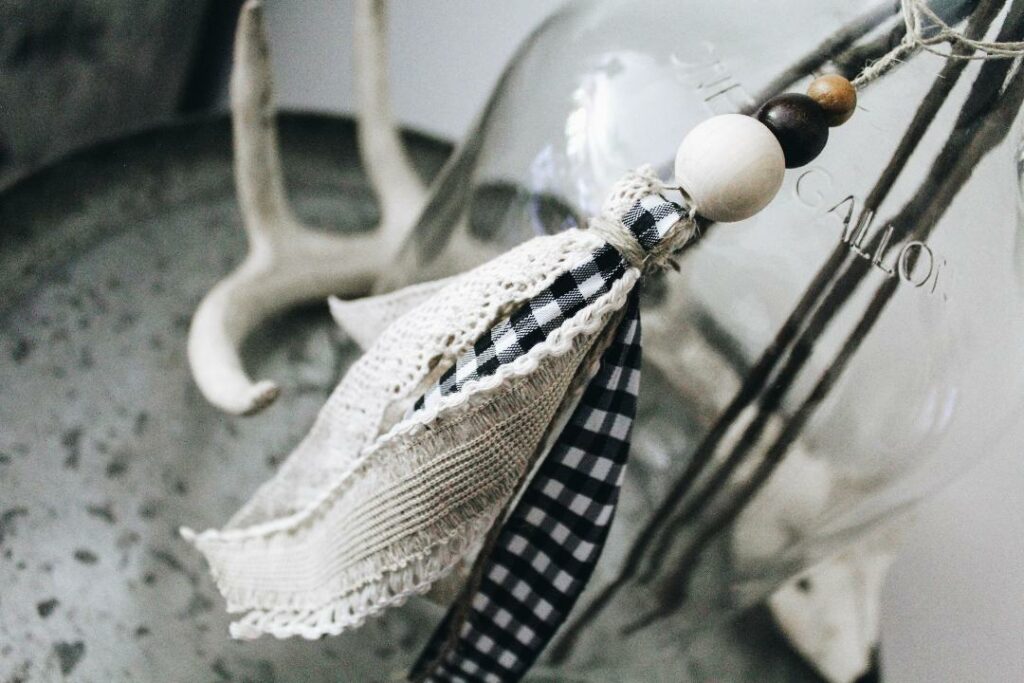 A wood bead napkin ring is another simple DIY that will add a touch of charm to your table setting. You have to see how easy the tutorial is for these! In less than 10 minutes your table could have a whole new feel. Color the beads to various holidays or themes or simply keep them as is for a farmhouse chic look.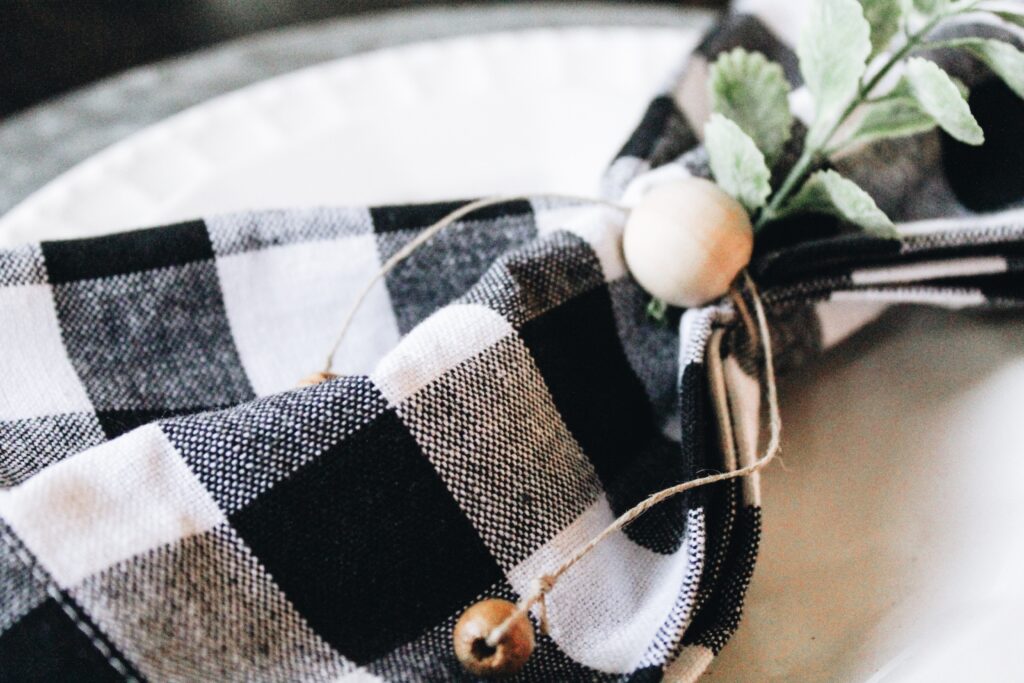 I like this garland in that it uses a tag on one end! How brilliant! Add a seasonal message or a bible verse to a wood tag and attach instead of a traditional tassel. What message would you write on yours?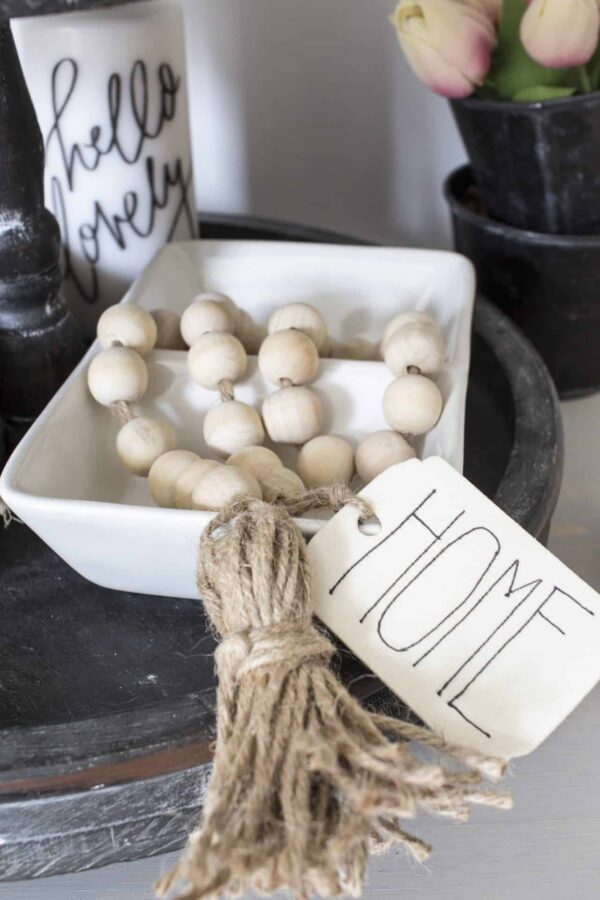 This DIY wood bead light cover is a beautiful way to add charm and beauty to those old boring light fixtures.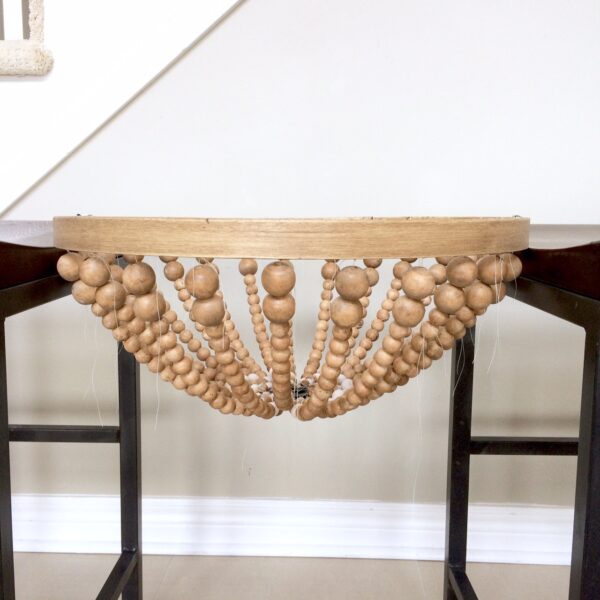 Jumbo beaded wreaths are becoming more and more popular farmhouse front doors! I don't know about you but this is a bandwagon I am happy to jump on! It adds an eye catching and unexpected element to your curb appeal.
Wood bead pumpkins may be my next obsession. This would be a fun DIY project to add to your fall décor. It may be fun to use this idea and create other shapes for shelf sitters or additions to a tiered tray. I'd love to know your suggestions in the comments.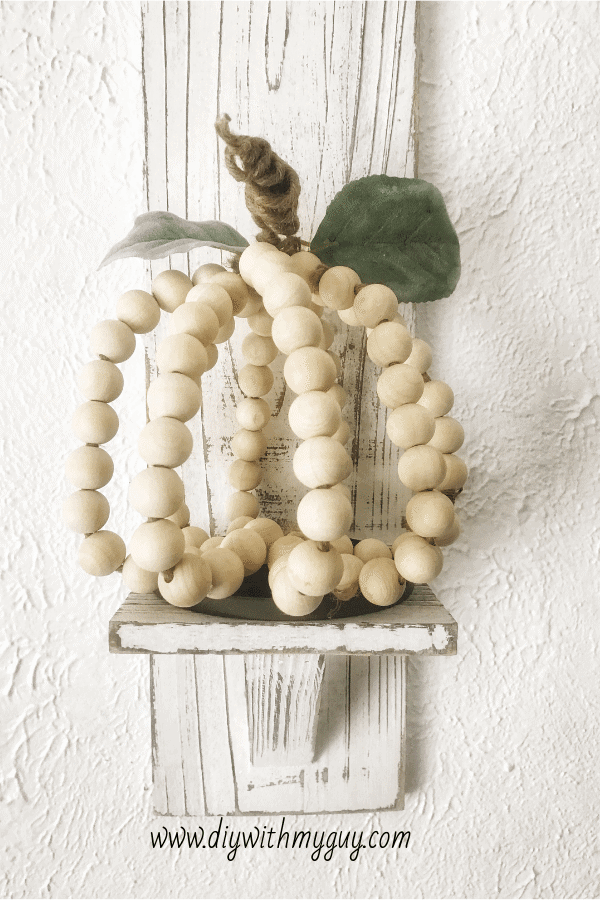 A wood bead trivet is genius! I love how beautiful this would be sitting on the kitchen counter or holding your dishes on the table. This is proof that wood bead décor can be functional too! When pretty meets practical my heart skips a beat!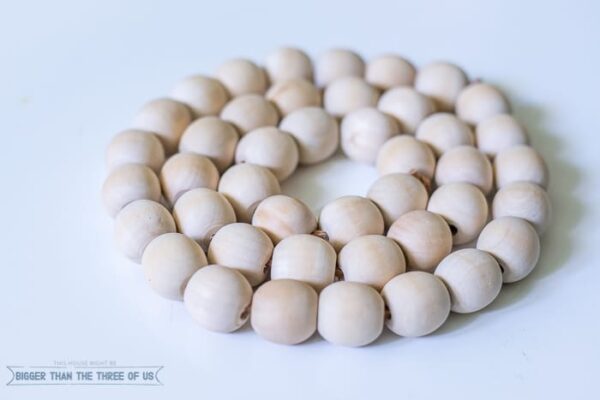 This boho wall hanging is my newest addition to my list of DIY décor. I think you will agree! The combination of beads and greenery make this wall hanging bold and beautiful enough to hang alone.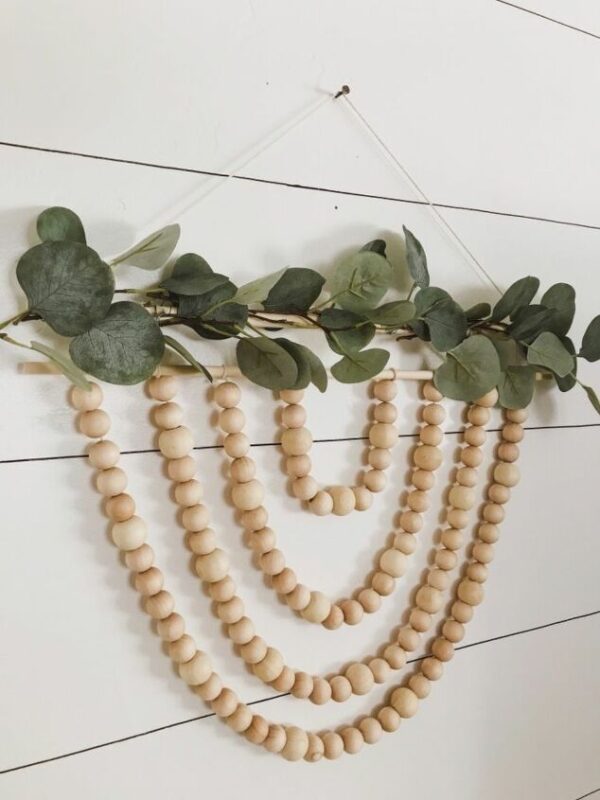 This DIY wood beaded vase is brilliant to feed your wood bead décor obsession. I love the texture it brings to an arrangement of flowers. A timeless addition to you vase collection no doubt!
A wood bead door hanger is a beautiful way to bring that farmhouse charm into your home. I love fun little surprises tucked away in the most unexpected places. Wood beads make it easy to shift away from hanging your bra from the closet door knobs (come on you know you're guilty too) Who would want to cover up this cuteness, am I right?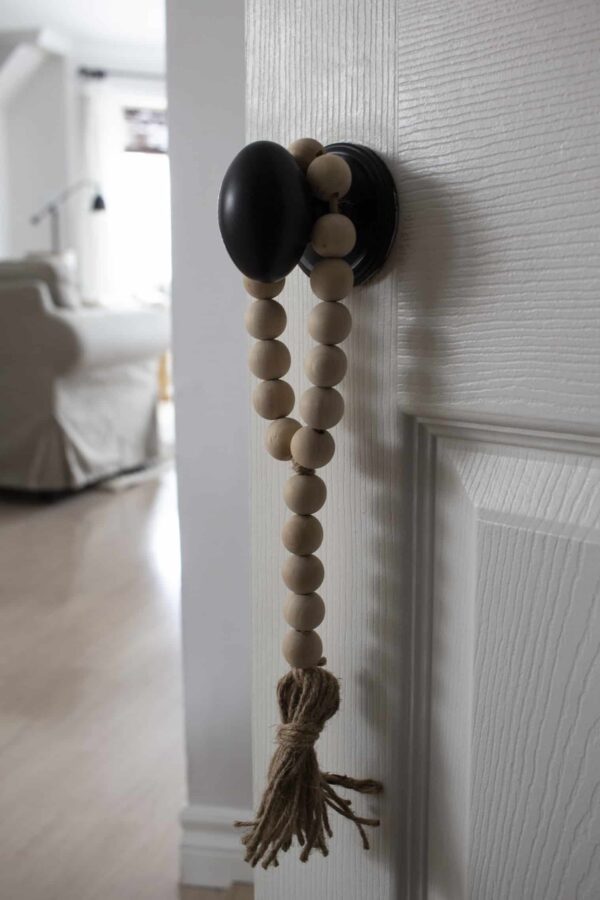 SAVE TO PINTEREST