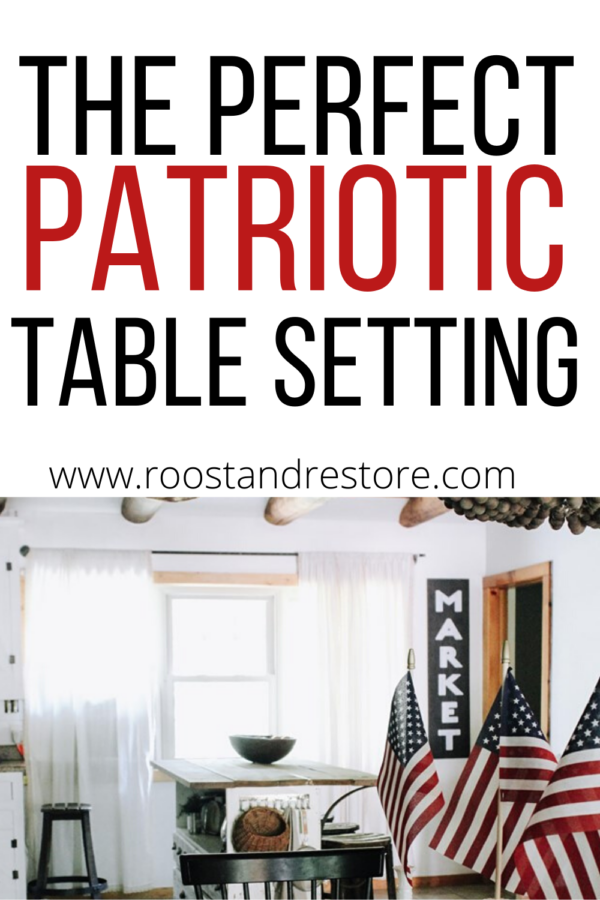 DIY Napkin Rings
For this rus­tic patri­ot­ic table set­ting I am using my secret weapon…DIY Nap­kin Rings! They are super sim­ple and quick to make when you're in a pinch or just want to spruce up a table with­out spend­ing the extra dollars.
Paper Napkins
My oth­er trick to set­ting a beau­ti­ful patri­ot­ic table is paper nap­kins! I love all the dif­fer­ent prints and col­or you can find and they make set­ting a cute table a breeze! Not to men­tion it helps me to put my nap­kin "stash" to good use. Am I the only one that saves left­over cute nap­kins from oth­er occasions?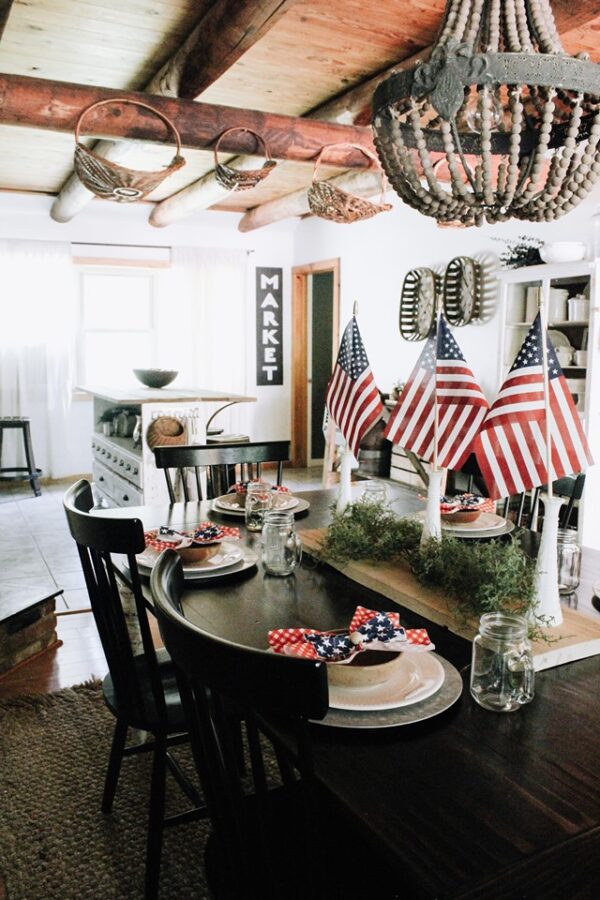 Neutral Basics
Like many oth­er tab­sle­capes I start­ed with the very basics of mak­ing a place set­ting. Sim­ple gal­va­nized charg­ers lay­ered with Dol­lar Tree plates and thrift­ed wood­en bowls are the foun­da­tion of this look. Clean sim­ple and timeless.
If you're new to set­ting tables I would like to encour­age you to start with neu­tral basics. White plates are time­less and can be used year round. For the most part, my din­ing room table stays made up the same way with a few changes to the details for the occa­sion or sea­son. Insert those cute paper napkins!
Which brings me to my next point. Remem­ber those DIY Nap­kin Rings I men­tioned ear­li­er? Now is their time to shine! I have shared a quick video tuto­r­i­al on bring­ing this look together.
The Completed Look