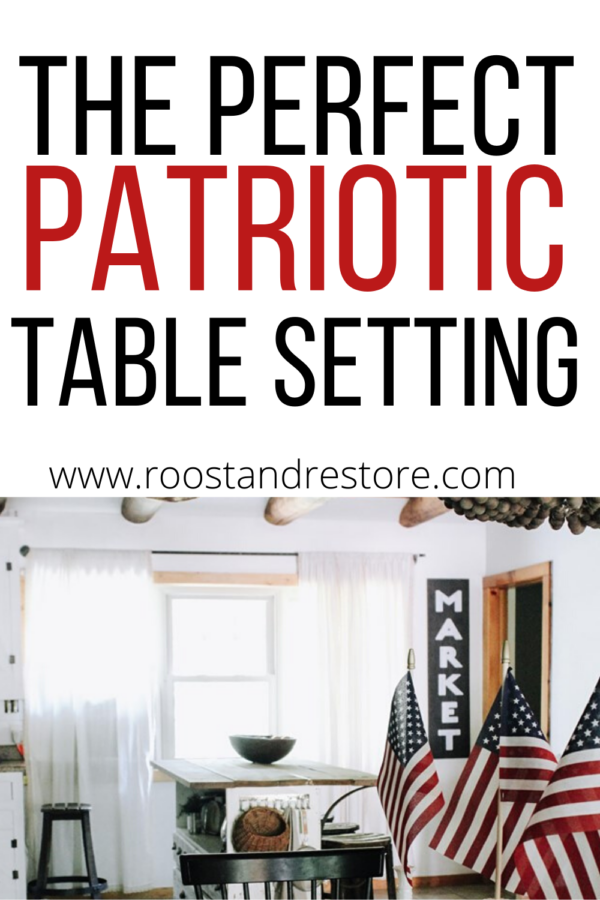 DIY Napkin Rings
For this rustic patriotic table setting I am using my secret weapon…DIY Napkin Rings! They are super simple and quick to make when you're in a pinch or just want to spruce up a table without spending the extra dollars.
Paper Napkins
My other trick to setting a beautiful patriotic table is paper napkins! I love all the different prints and color you can find and they make setting a cute table a breeze! Not to mention it helps me to put my napkin "stash" to good use. Am I the only one that saves leftover cute napkins from other occasions?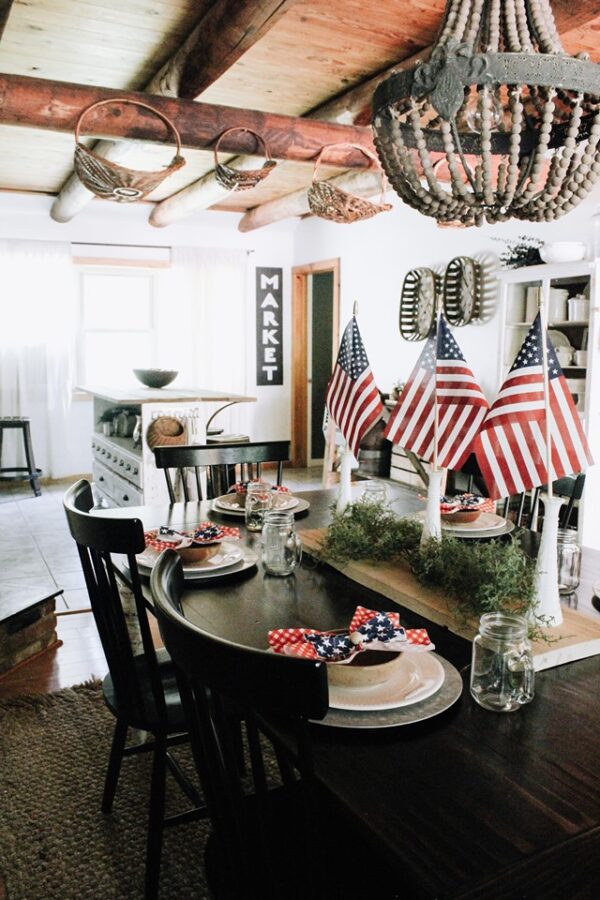 Neutral Basics
Like many other tabslecapes I started with the very basics of making a place setting. Simple galvanized chargers layered with Dollar Tree plates and thrifted wooden bowls are the foundation of this look. Clean simple and timeless.
If you're new to setting tables I would like to encourage you to start with neutral basics. White plates are timeless and can be used year round. For the most part, my dining room table stays made up the same way with a few changes to the details for the occasion or season. Insert those cute paper napkins!
Which brings me to my next point. Remember those DIY Napkin Rings I mentioned earlier? Now is their time to shine! I have shared a quick video tutorial on bringing this look together.
The Completed Look