There is noth­ing much more prim­i­tive than chunky wood block decor. I have always been drawn to the prim­itve patri­ot­ic look. Not only are they cute but these blocks are about as easy as it gets.
Sup­plies
2x4 blocks cut as fol­lows (7″, 5″, 5″, 4″, 3.5″) PURCHASE PRECUT SET HERE
stain
book pages or craft paper
mod modge
paint
sten­cils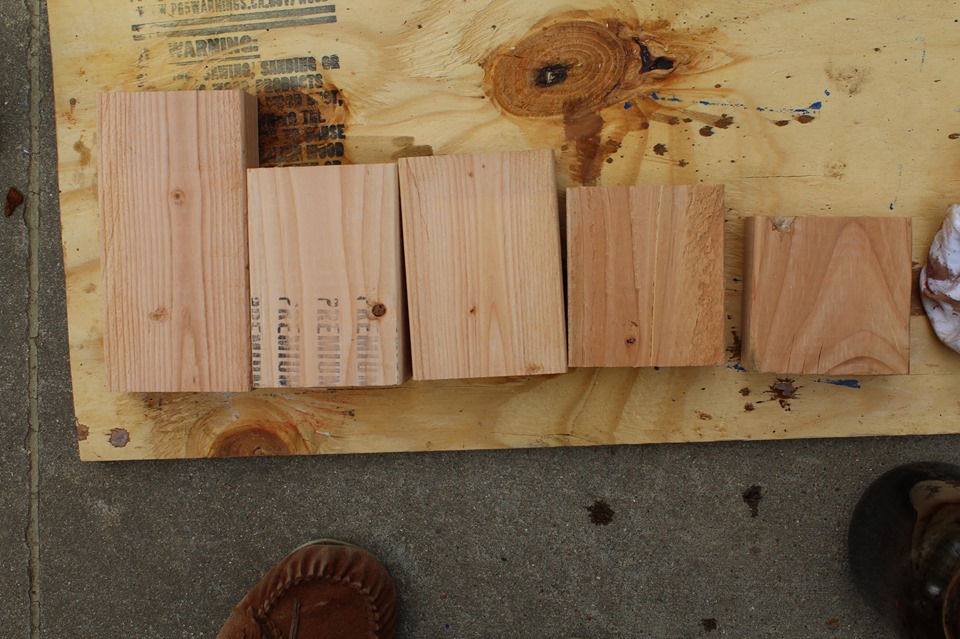 Start by stain­ing your wood. I am using my own DIY STAIN, and allow to cry to the touch. This par­tic­u­lar stain is much thin­ner than a retail stain and drys quick­ly. My favoite part about this stian is the aged look it gives the wood once it's dry. Trust me you need to give it a go! It is super easy and not to men­tion a mon­ey saver too!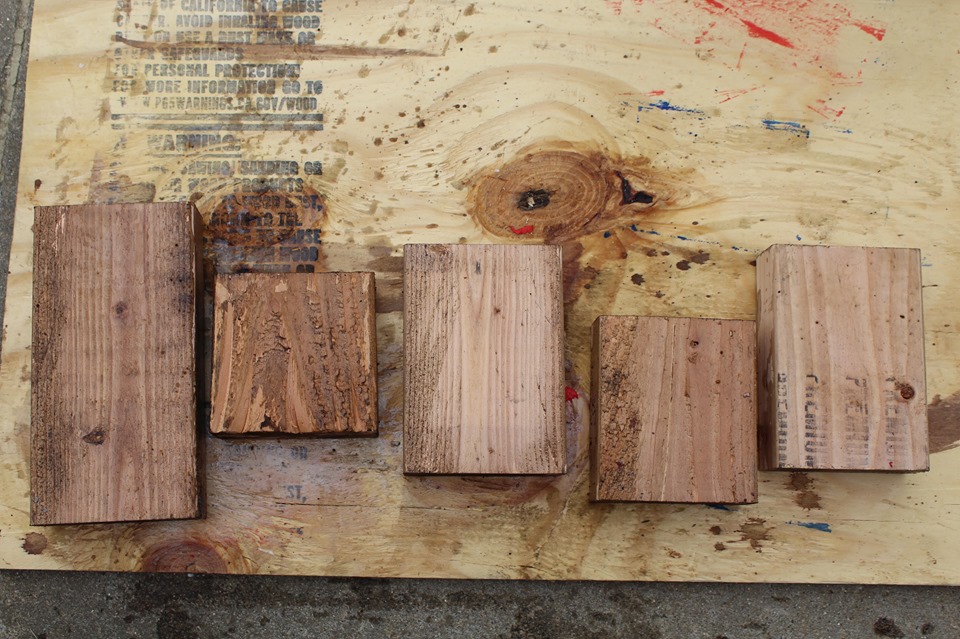 While the blocks were dry­ing, I rough­ly ripped up some old book pages to fit my blocks. I didn;t wor­ry a great deal about them being per­fect, just make them a bit small­er than the blocks them­selves so you can see the pret­ty stain around the edges.
Apply mod modge to your wood. Press the page into the mod podge and cov­er with a top coat to seal.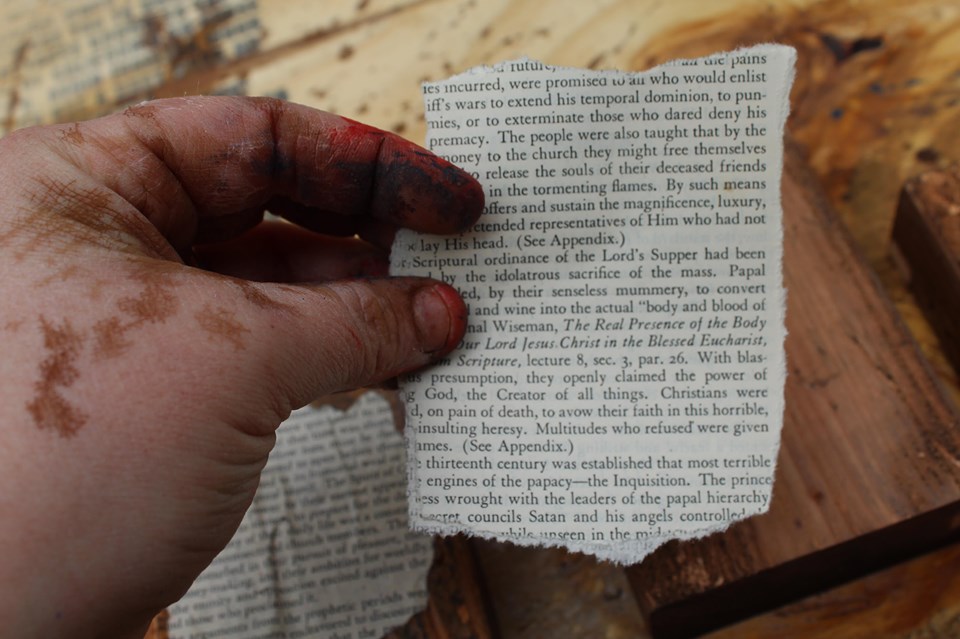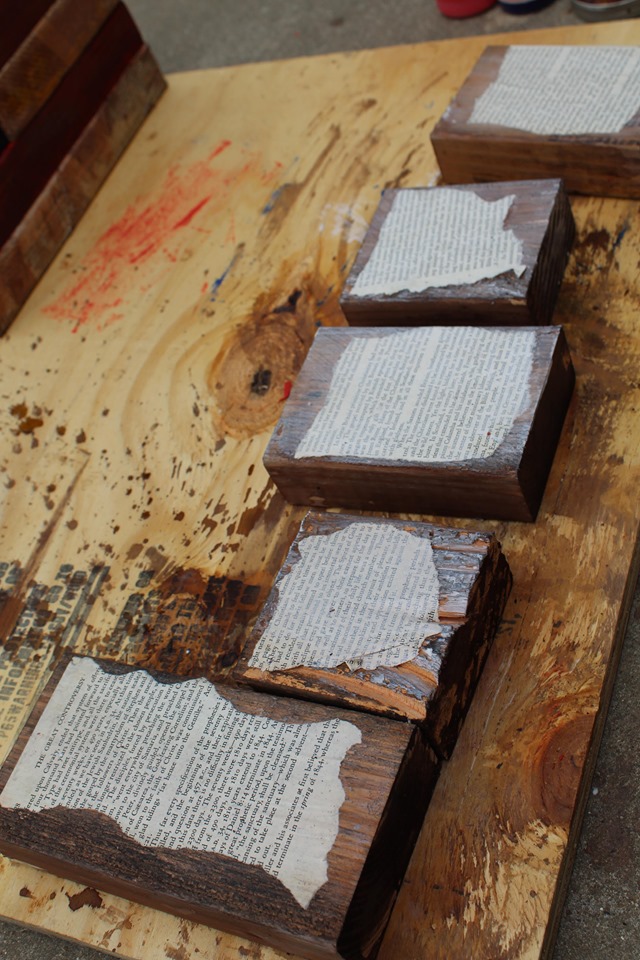 Allow plen­ty of time for the mod podge top coat to be dry to the touch. I wait­ed about 30 min­utes before bring­ing my blocks in to sten­cil and embel­ish. How you chose to get your let­ters on your blocks is up to you. I per­son­al­ly used a com­bi­na­tion of sten­cil­ing and hand paint­ed lettering.
It's impor­tant to note that you will want to arrange your blocks by size before paint­ing. I liked the stag­gered look so I moved them around until I found a look that I loved.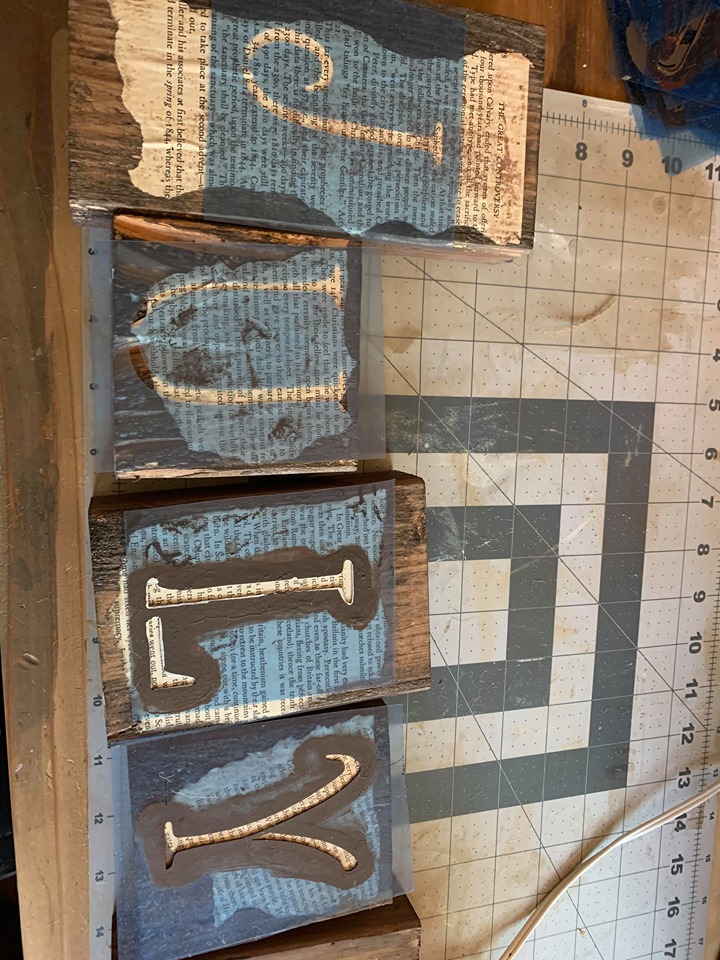 Once you have our let­ter­ing just so, embel­ish as desired! I used a scrap­py lit­tle bow made from scrap rib­bon and fab­rics to nod to the prim­i­tive look. Feel free to add an extra lit­tle rus­tic touch by sand­ing the edges of your wood. Just get creative!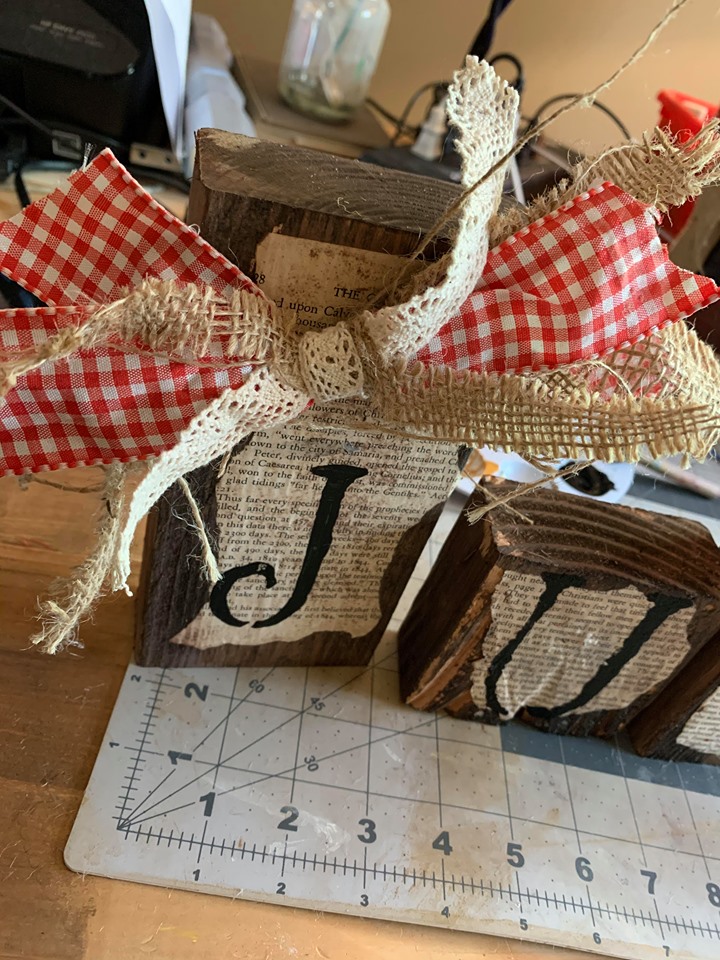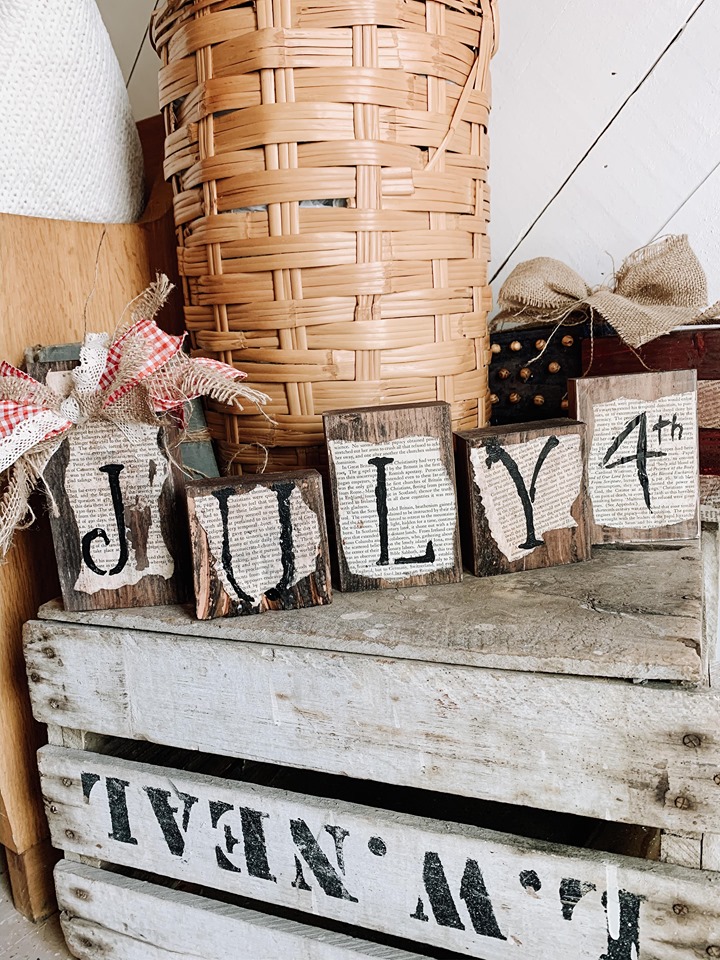 PIN THIS PROJECT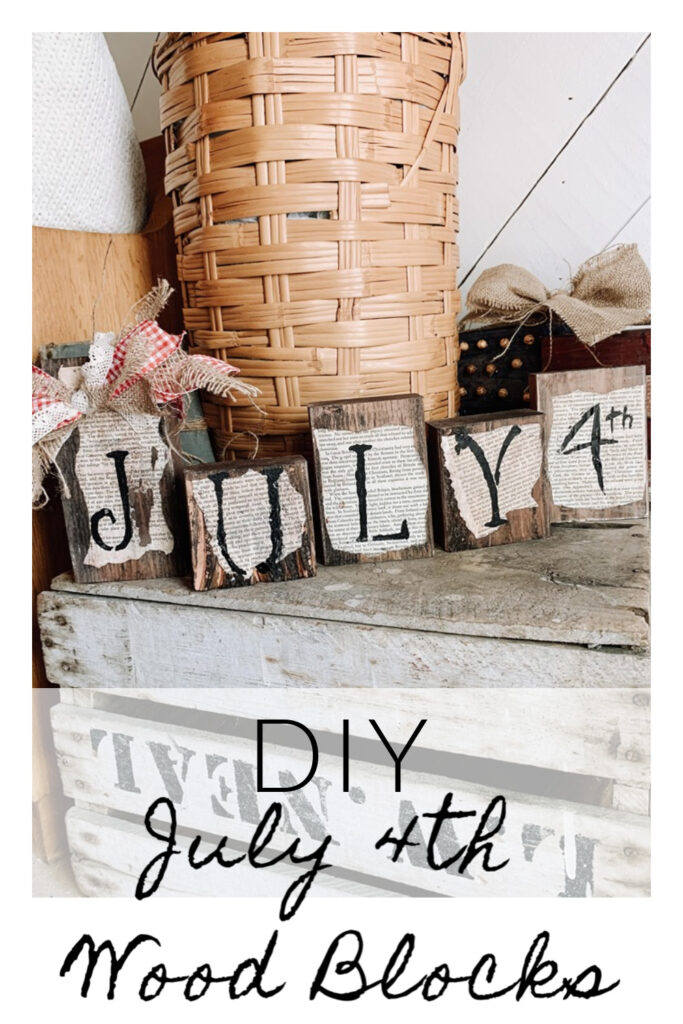 SEE MORE PATRIOTIC PRIMITIVE DECOR FROM R+R BY CLICKING HERE