With Thanks­giv­ing on the hori­zon I have been dream­ing up ideas for styling the table. I was need­ing a lit­tle some­thing to add to my place set­tings and then it dawned on me.…I have about a mil­lion brown paper lunch bags my hus­band brought home a while back (don't ask me why he brought so many) But I thought they could make the per­fect lit­tle addi­tion I need­ed and took me less than 5 min­utes to make.
SERVE UP SOME OF MAMA'S OLD FASHIONED CORNBREAD THIS THANKSGIVING! SHHH I'M SHARING ALL OF HER SECRETS IN THIS RECIPE HERE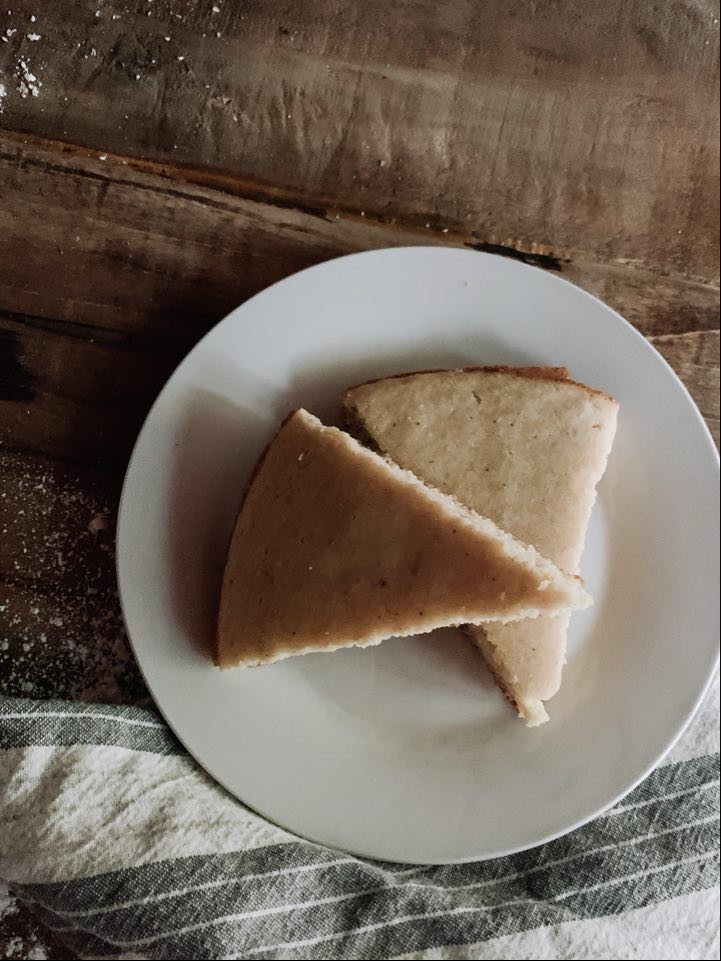 All you will need for this project is brown paper lunch bags, Elmer's glue, a stamp and ink and of course some of that cook old fash­ioned corn­bread I men­tioned earlier…I'm cur­rent­ly drool­ing just think­ing about it.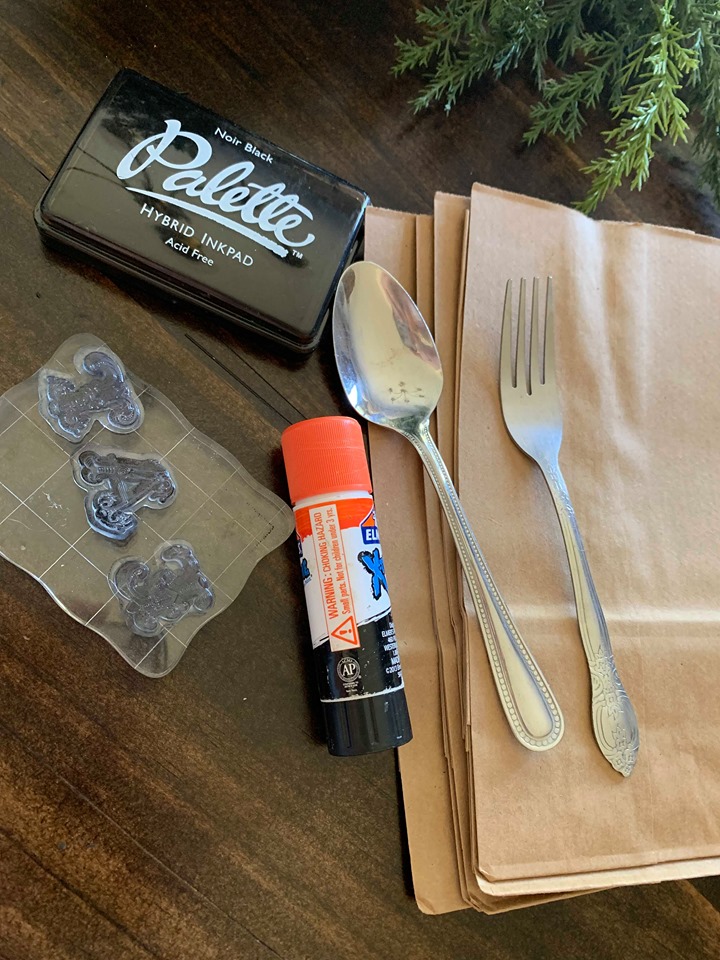 Start with the print­ed side of the bag face down. Flip the bot­tom fold and press until its fac­ing you (ink side up)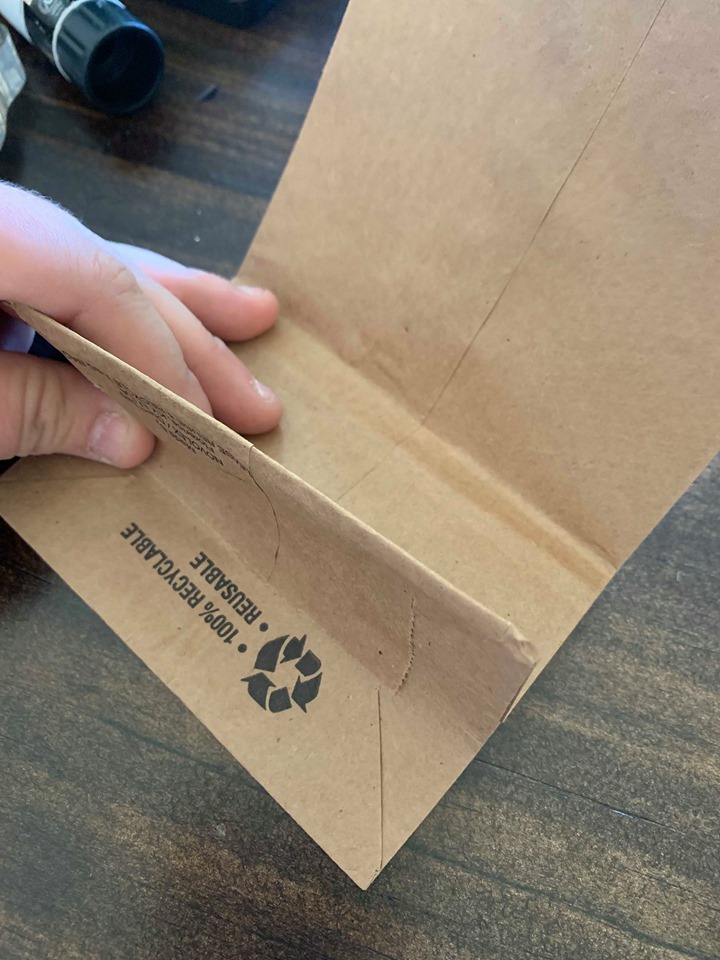 Then, apply Elmer's glue to the out­er edges of the bot­tom flap and fold the flap up toward the top mak­ing a pocket.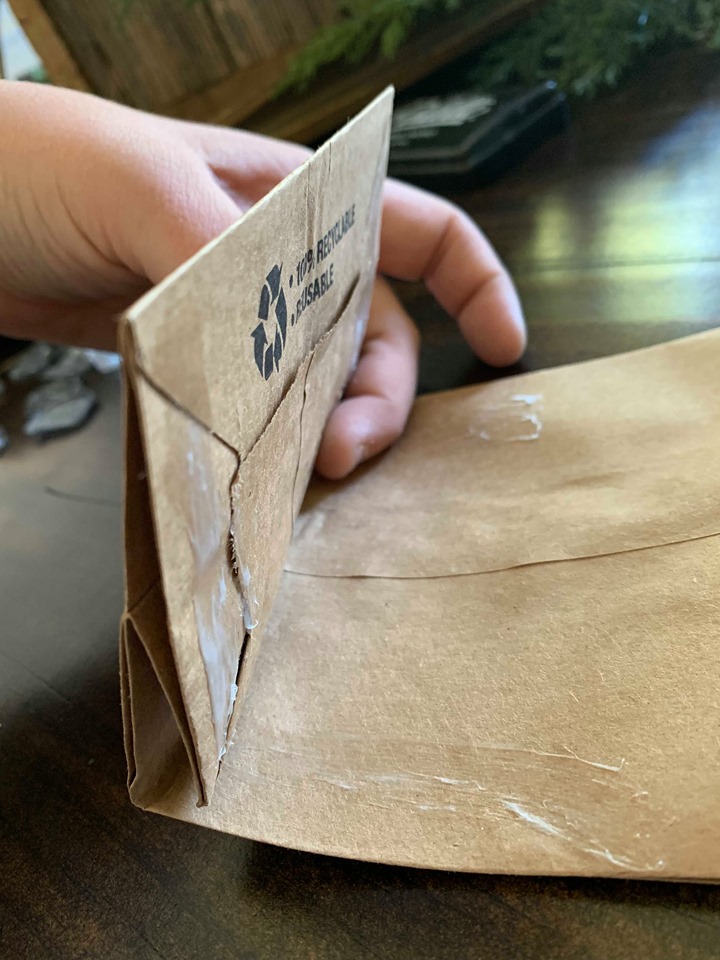 Once you have cre­at­ed your pock­ets for each place set­ting, its time to stamp! I used a sil­i­cone stamp set I bought from Michael's a few years ago. I like this style because you can eas­i­ly cre­ate what­ev­er words you want. They have been well-loved over the years. Sim­ply apply your stamp to the bot­tom por­tion of your pocket.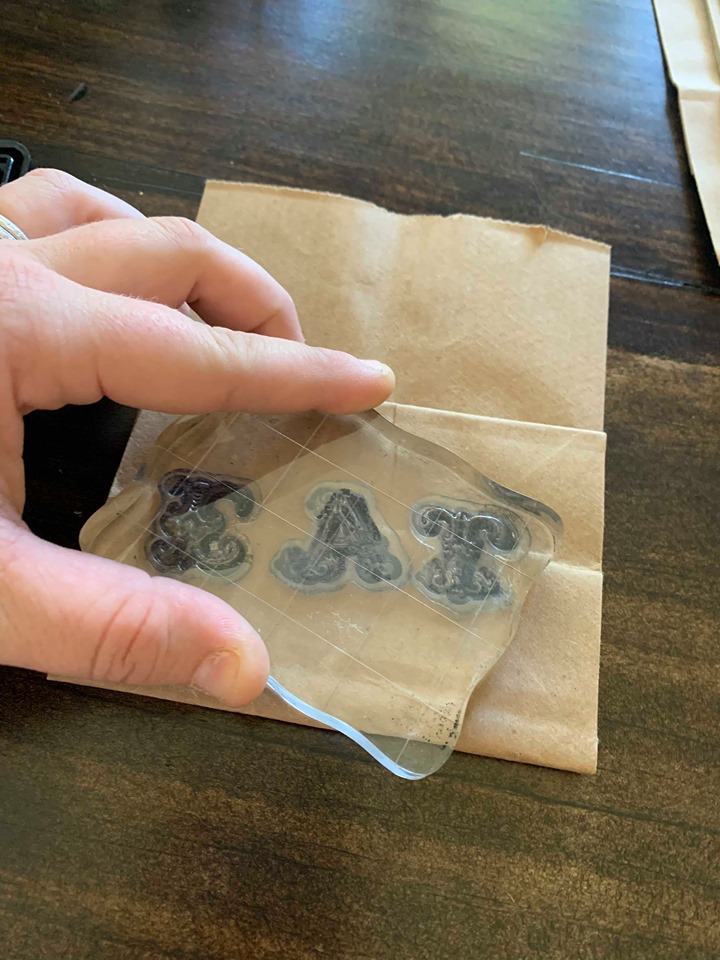 Now you are ready for sil­ver­ware in the pock­et. You can even slip your nap­kin right in the top of the bag! I am even think­ing about adding a hand­writ­ten recipe in the pock­et along with the nap­kin for a lit­tle extra spe­cial touch!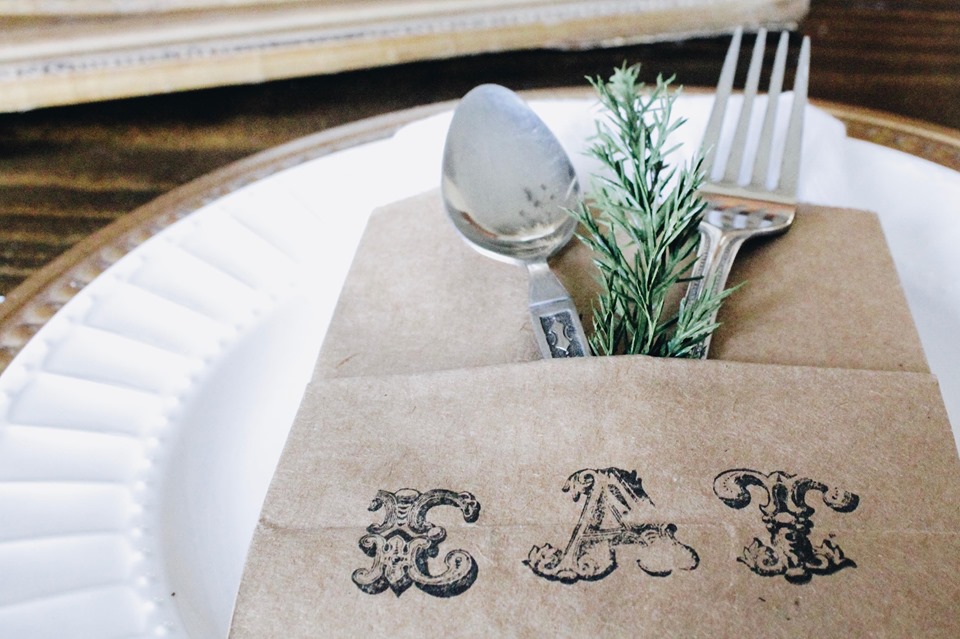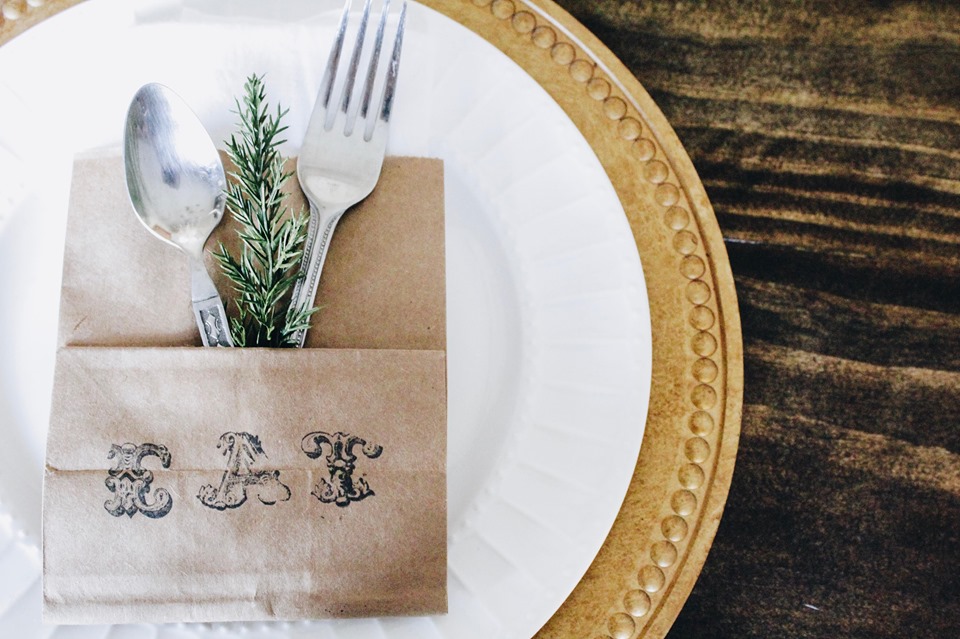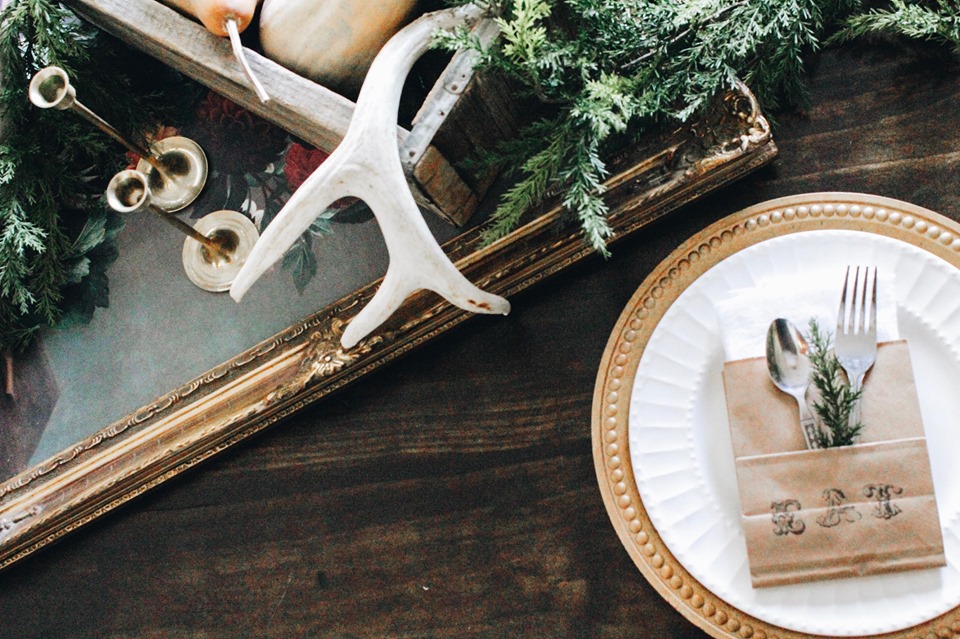 ARE YOU HOSTING THANKSGIVING THIS YEAR? IT MAY BE TIME TO UPGRADE SOME ESSENTIALS IN THE KITCHEN. GRAB THESE ESSENTIALS FROM AMAZON SO YOU CAN HAVE THINGS LOOKING (AND SMELLING) AMAZING BEFORE COMPANY ARRIVES!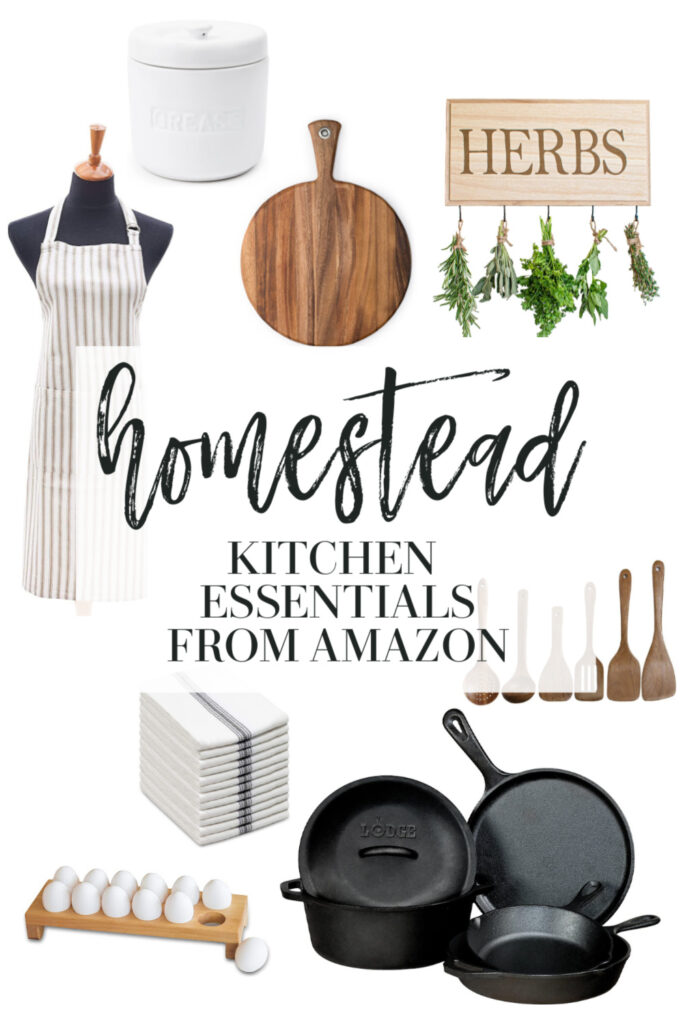 -PIN FOR LATER-