There is only one thing bet­ter than buf­fa­lo check.…buffalo check flannel!
This project all stemmed from my need for pump­kins to min­gle in with my fall decor. Grab you some fab­ric (or an old flan­nel shirt) and a old pil­low and you're on your way to DIY pump­kin heaven!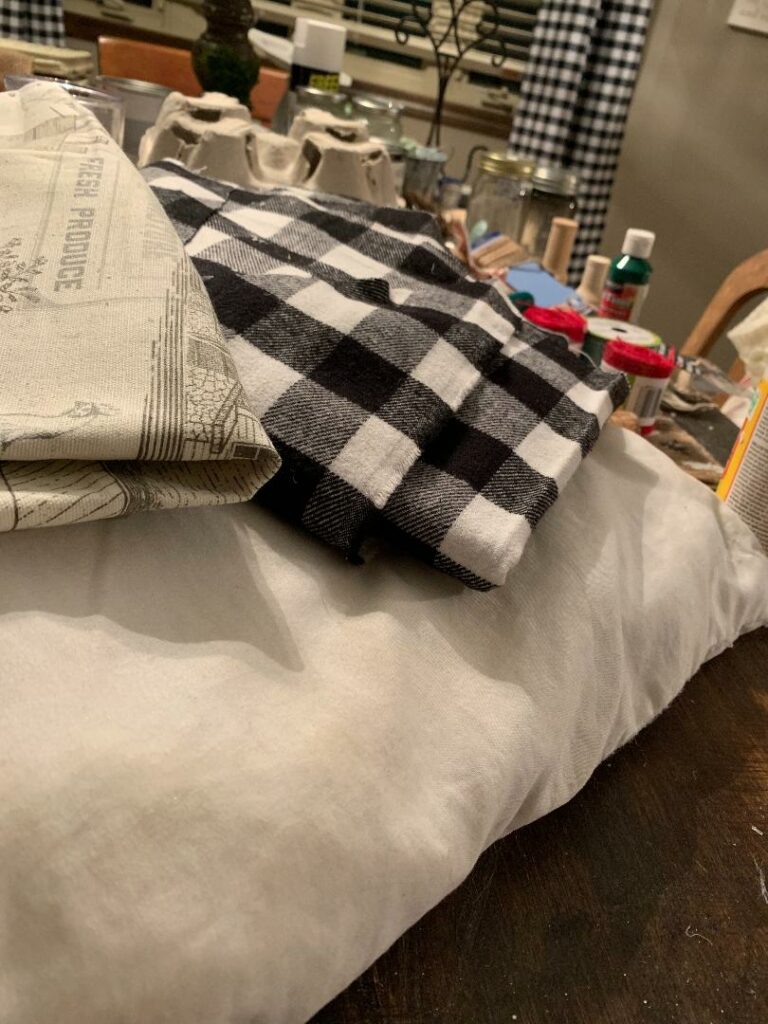 Grab a pil­low you don't mind sac­ri­fic­ing and cut that bad boy open. You're gonna need the poly­fil for later.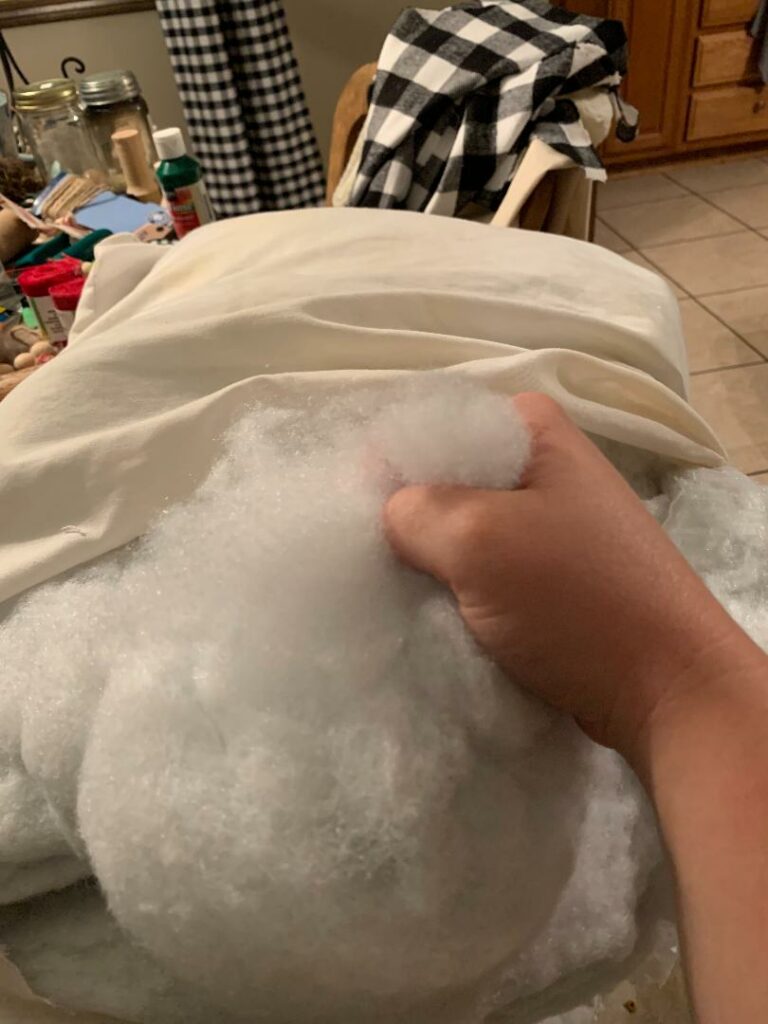 Next comes your fab­ric. I had debat­ed on using a farm­house print­ed fab­ric but ulti­mate­ly decid­ed on buf­fa­lo check, because well…it's buf­fa­lo check and I lit­er­al­ly can't get enough of it.
Sim­ply cut out a large cir­cle, mine was about 9 in, and place a hand­ful of poly­fil in the center.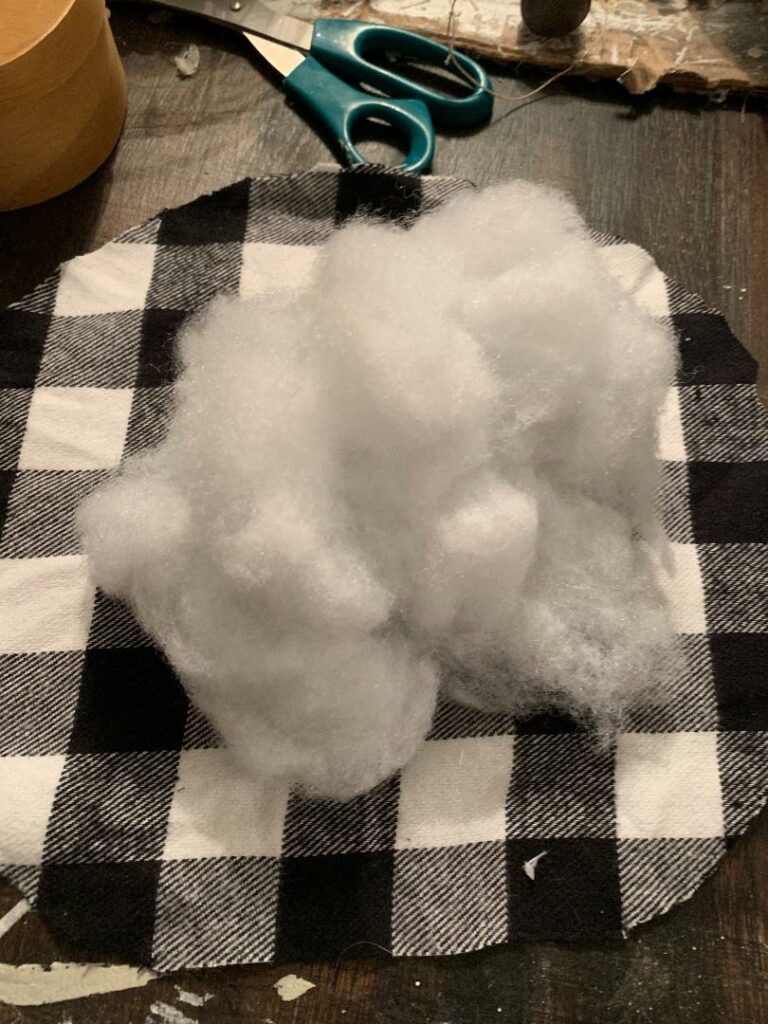 Then sim­ply bring your edges to the cen­ter, hot glu­ing as you go. I lit­er­al­ly placed a lump of hot glue in the cen­ter of my poly and fold­ed the edges inward and pressed down into the glue.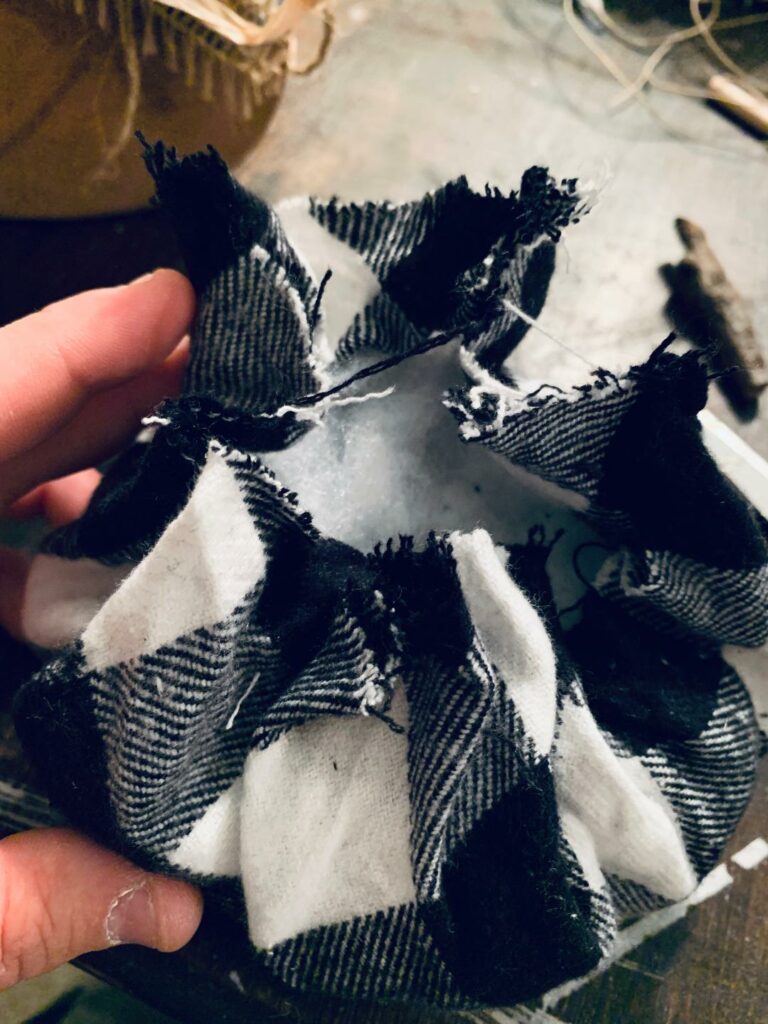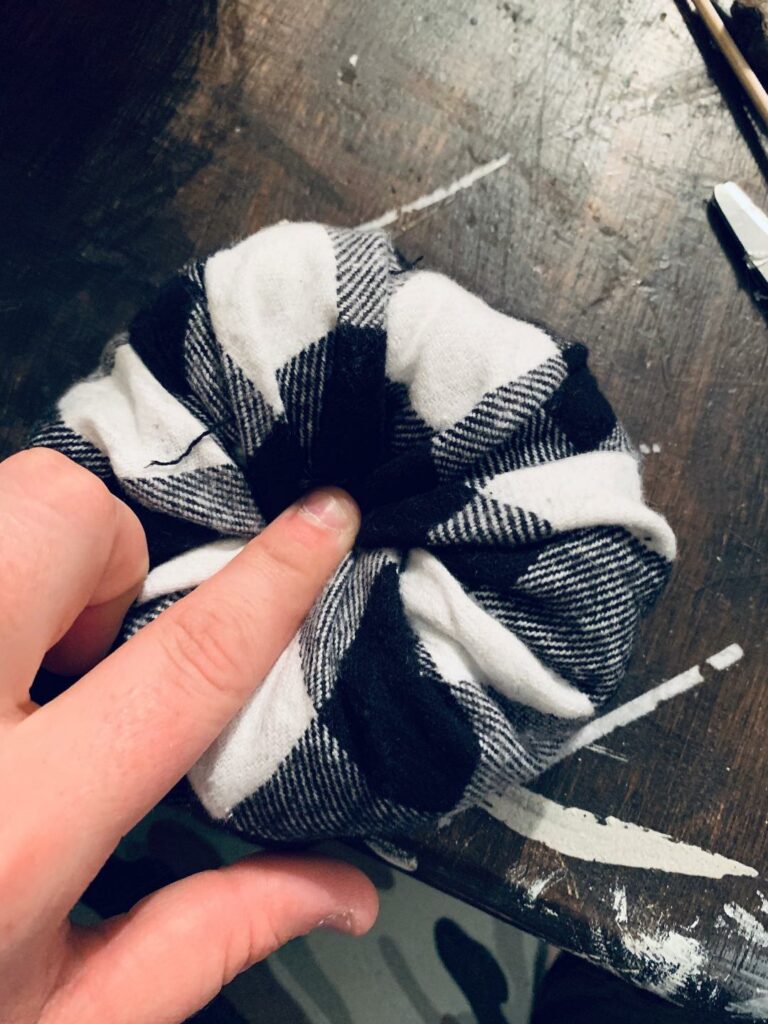 I used a tiny lit­tle scrap­wood cube for my stem. A stick from your yard or a thread spool would also work.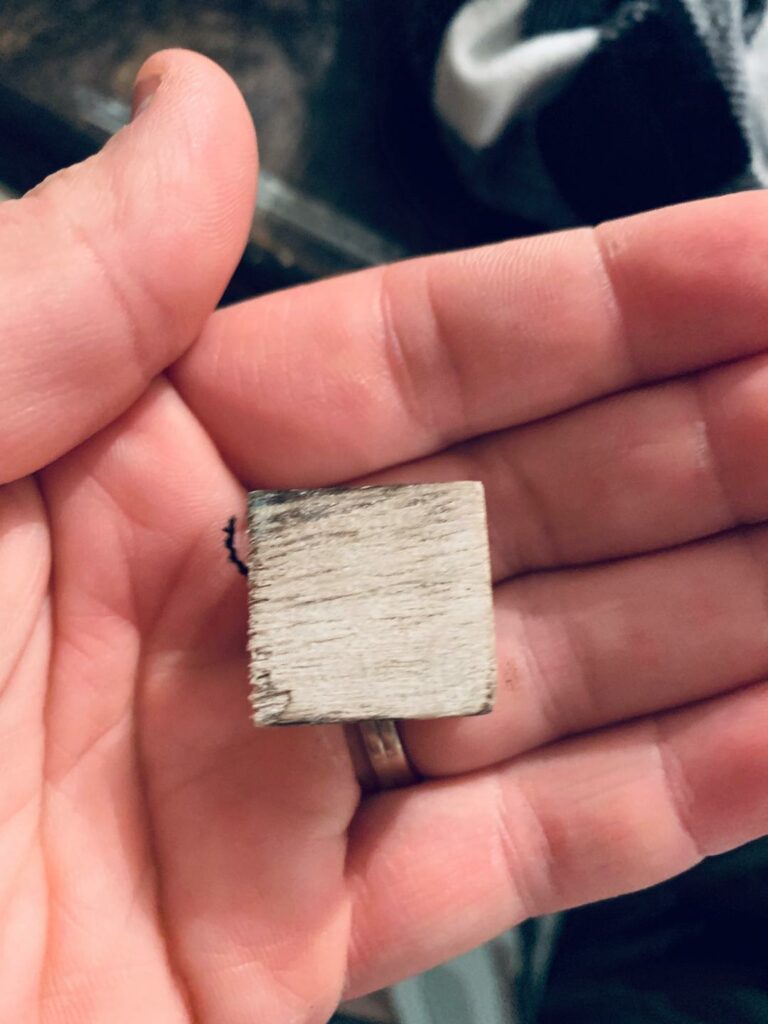 Embell­ish your stem with a sim­ple lit­tle raf­fia bow and this lit­tle pump­kin is a wrap!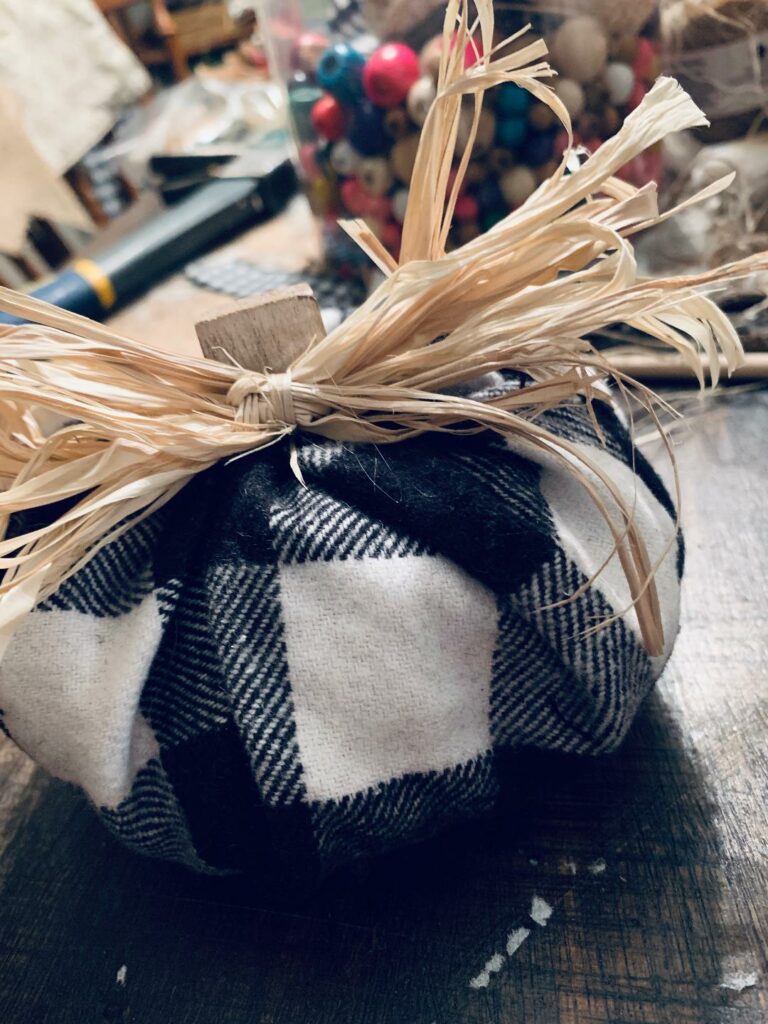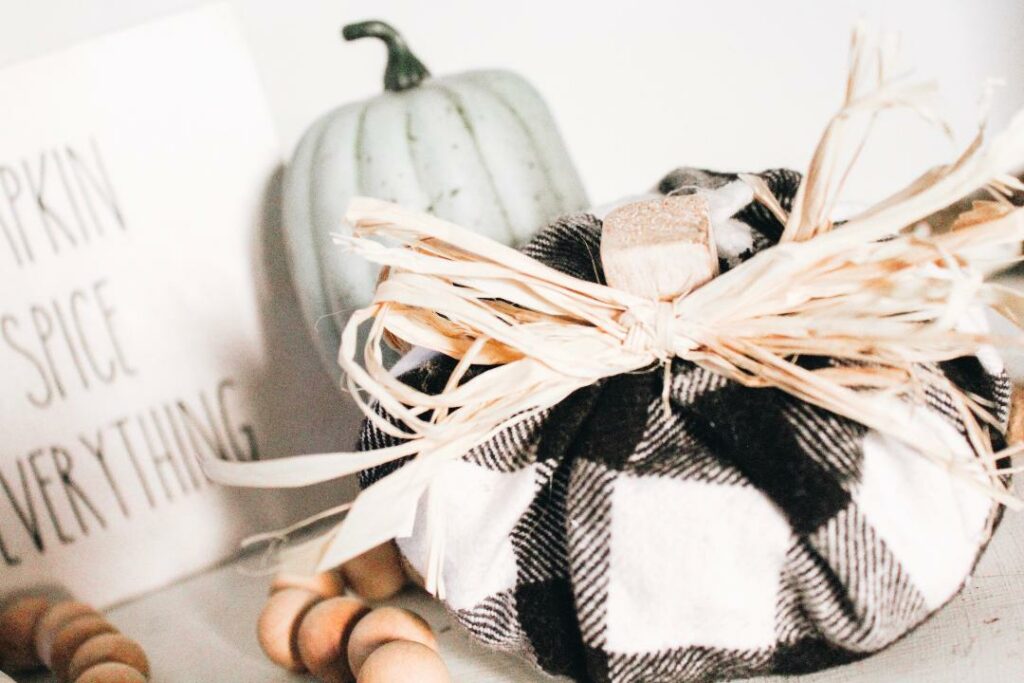 -PIN FOR LATER-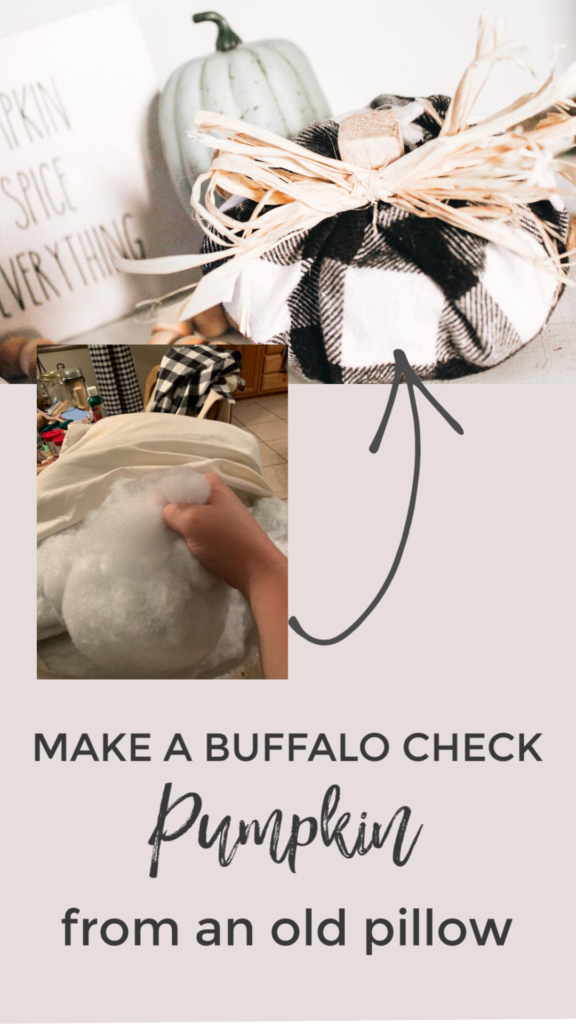 Now that you have the per­fect lit­tle buf­fa­lo check pump­kin, make a cute lit­tle wood box pump­kin to pair with it! FIND IT HERE