Do you just ever acci­den­tal­ly make some­thing awe­some. Yeah, it does­n't hap­pen often for me either but when it does…ohhh boy it makes me hap­py! Some­thing else that makes my heart hap­py is clean­ing and orga­niz­ing. This fun lit­tle fact about me is NOT very appar­ent if you look at my craft space! Some­thing about see­ing all my trea­sures strewn on the table and be sur­round my all my col­lec­tions in my office inspires cre­ativ­i­ty in me. It's lit­er­al­ly the one place in my home I don't mind being messy. The only prob­lem is nev­er being able to find any­thing when I need it…sigh.
So, in effort to bring at least a lit­tle bit of order to my craft­ing crazi­ness, I start­ed gath­er­ing all my scrap pieces of fab­ric, rib­bon, jute ect. and stuff­ing them in a pick­le jar I had saved for anoth­er project down the road. When I sat the jar to the side I had to take a sec­ond look…I was like, "whoa that's pret­ty cute!" This is where this idea blos­somed, this could be a cute and func­tion­al solu­tion to my mess!
Start with an emp­ty glass jar, some scrap pieces of fab­ric or ribbon…you name it.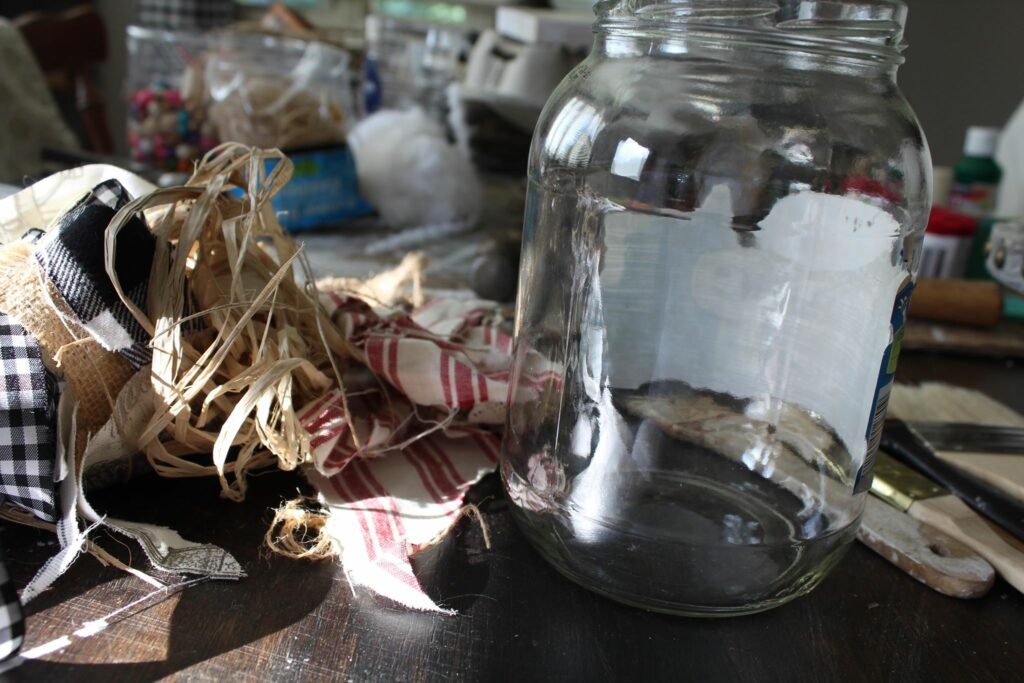 Remove any labels from your jar, and make sure the inside is nice and dry.
Then stuff with all your scraps!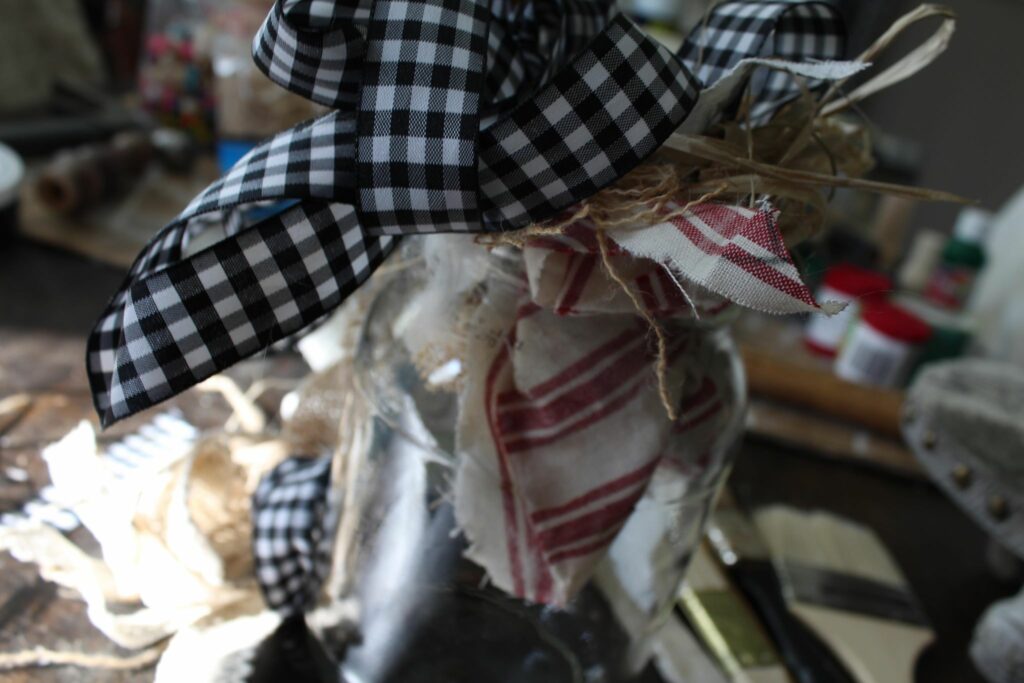 Seri­ous­ly, it's that easy!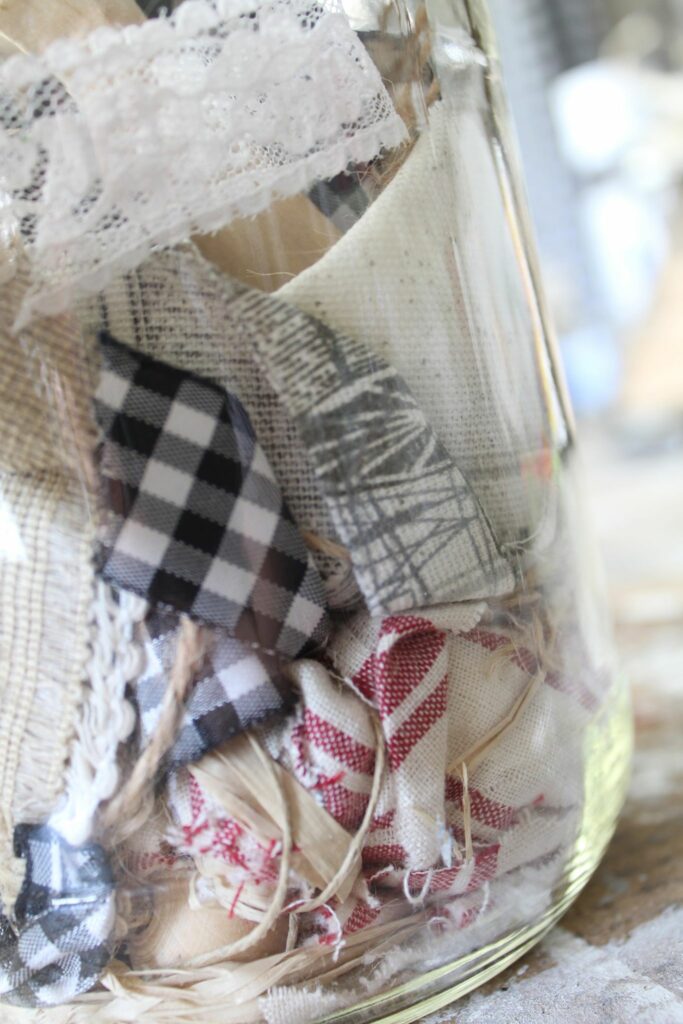 I decid­ed this could be my new land­ing spot for all my paint­brush­es that are scat­tered everywhere.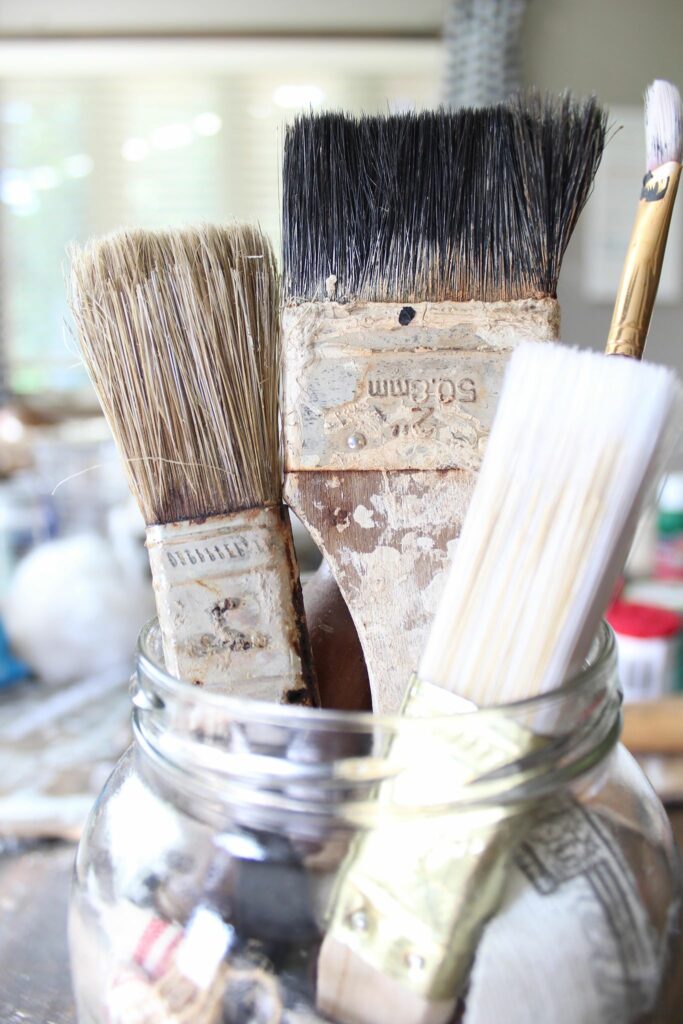 Then I hot glued a scrap-bow to the front to fin­ish it off.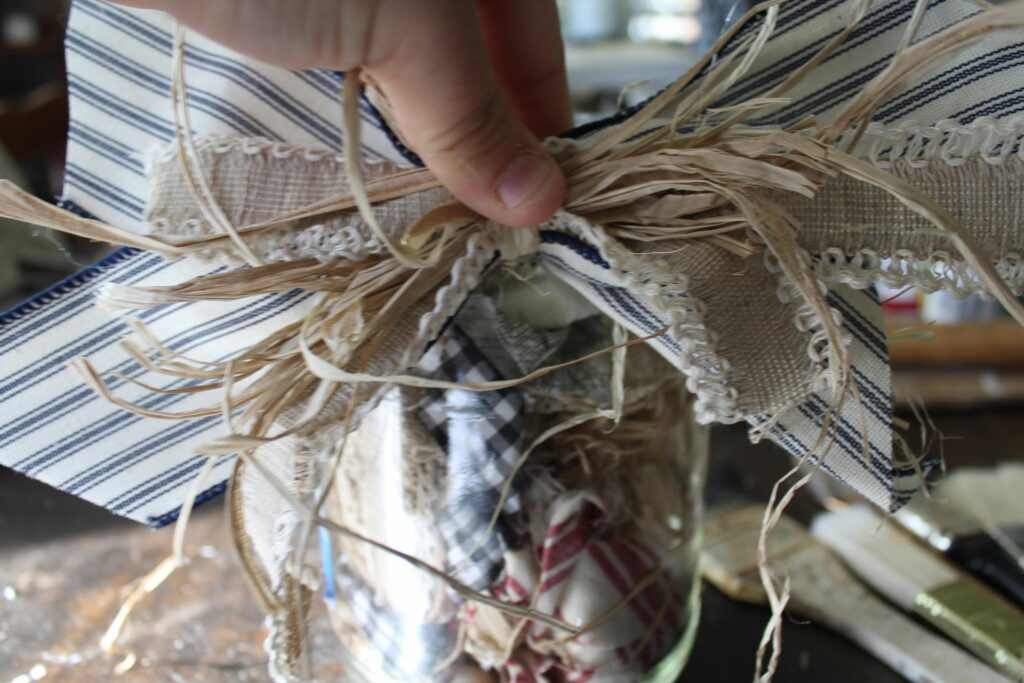 How stinkin' cute is this? I love the fact that it is func­tion­al and looks adorable hold­ing all my scrap pieces that I can't part with! Not to men­tion it dou­bles as stor­age for my brush­es! I call that a win-win!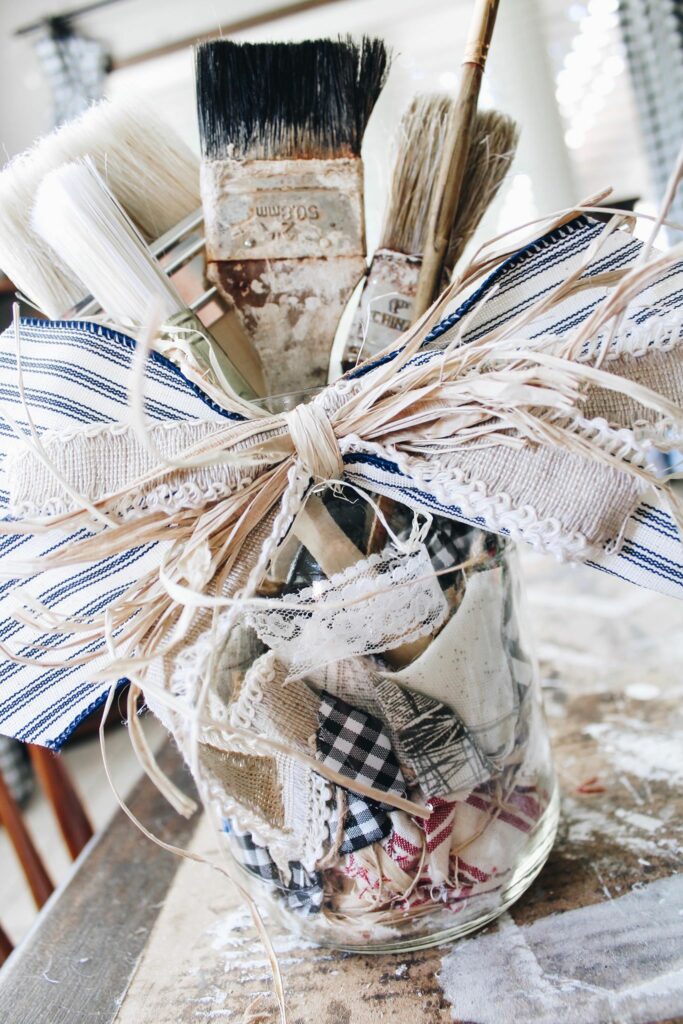 -PIN FOR LATER-