SUPPLIES
Large paint sticks
White paint
Paint brush
Large piece of burlap
Upholstery tacks
Jute or ribbon
Hot Glue
Faux flowers
I am so excited to share this project. It was definitely one of those "ah-ha" moments in crafting. I just love it when a plan comes together. My inspiration came from seeing a tray made from paint sticks and drawer pulls which I thought was absolutely genius. I loved the idea of re purposing the sticks but I wanted to take it a step further by creating something to hang on the wall.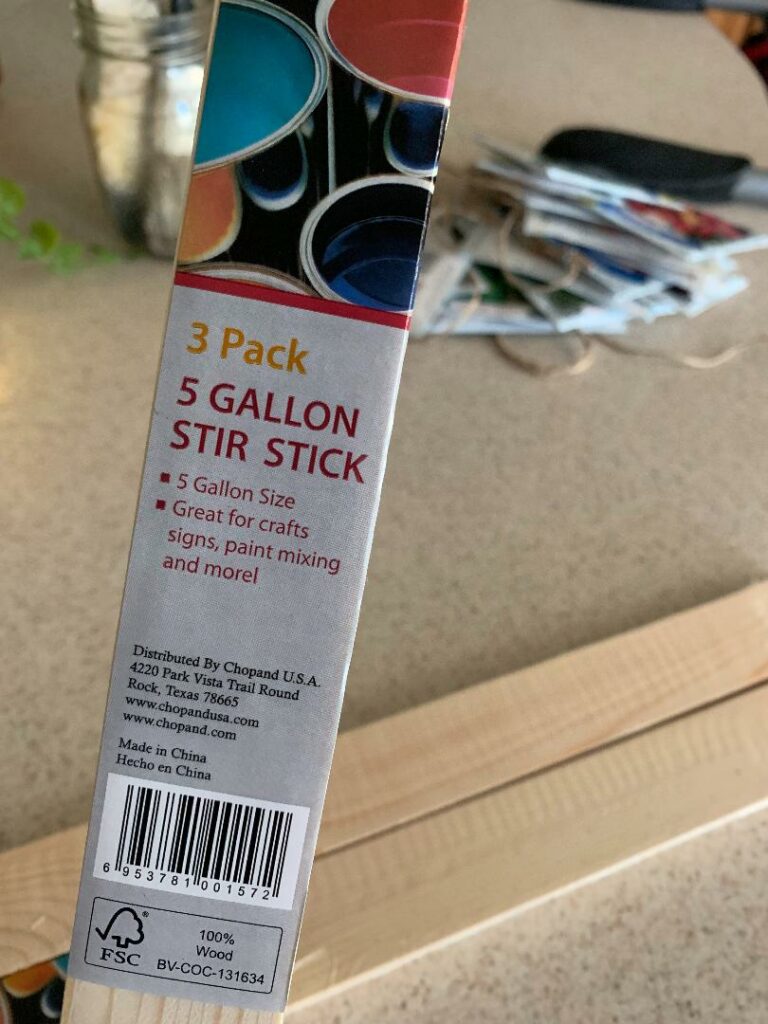 I started by assembling the paint sticks side by side on a flat surface, and hot gluing them to two shorter pieces of wood on top and bottom. The best part is the sticks are suuuuuper cheap. You can find them on the paint isle at Walmart, 3 for 96 cents I believe. If you don't have any scrap wood laying around I recommend using two of your paint sticks here. This is basically all you have to do for this first step. You can see in my picture that I accidentally forgot to alternate one of my sticks toward the middle….whoops. It's still cute though.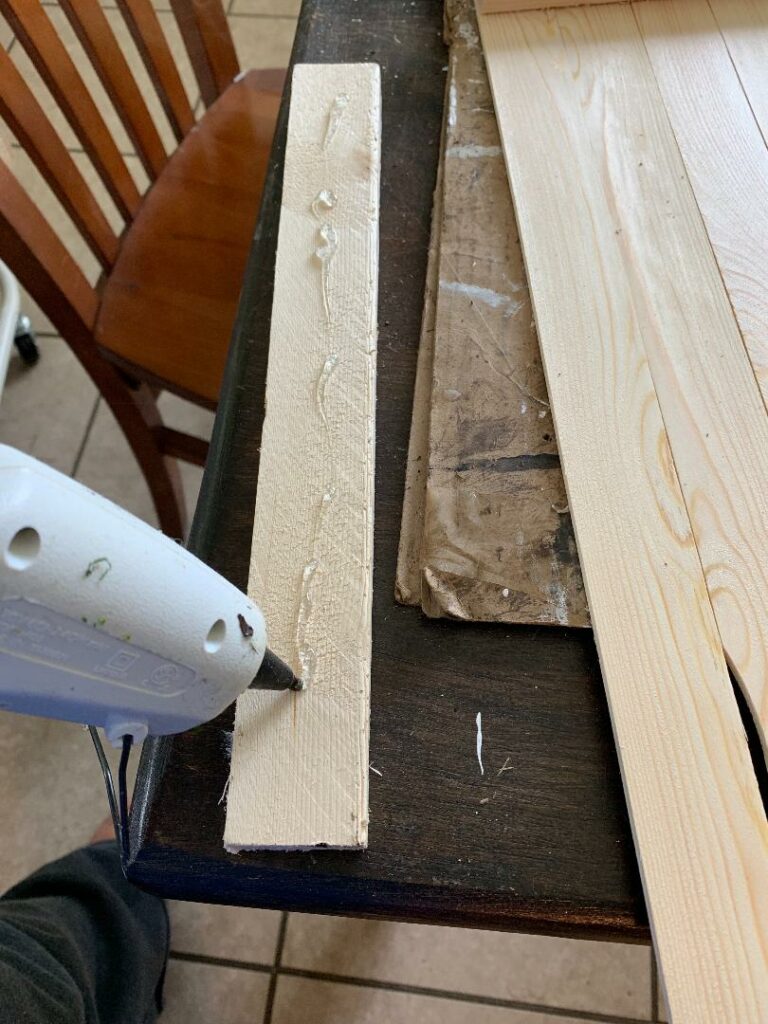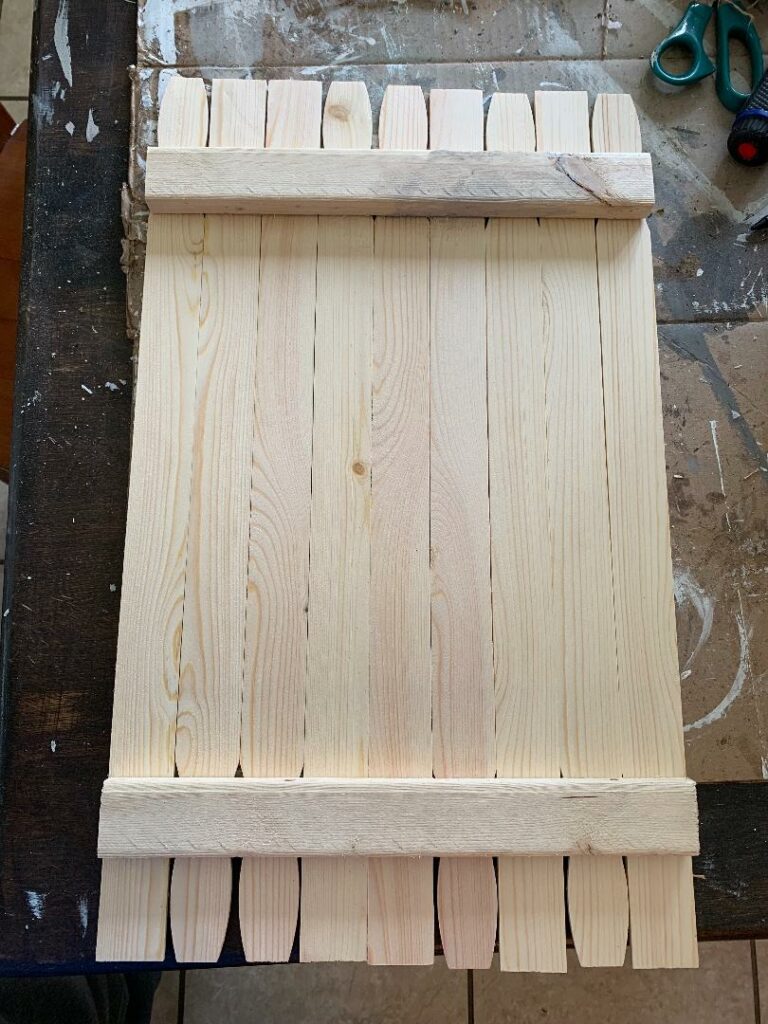 Now you're ready to move on to paining your new board. I used white and then dry brushed with a soft grey color. It kinda reminds me of shiplap doncha think?
…or maybe a little white picket fence?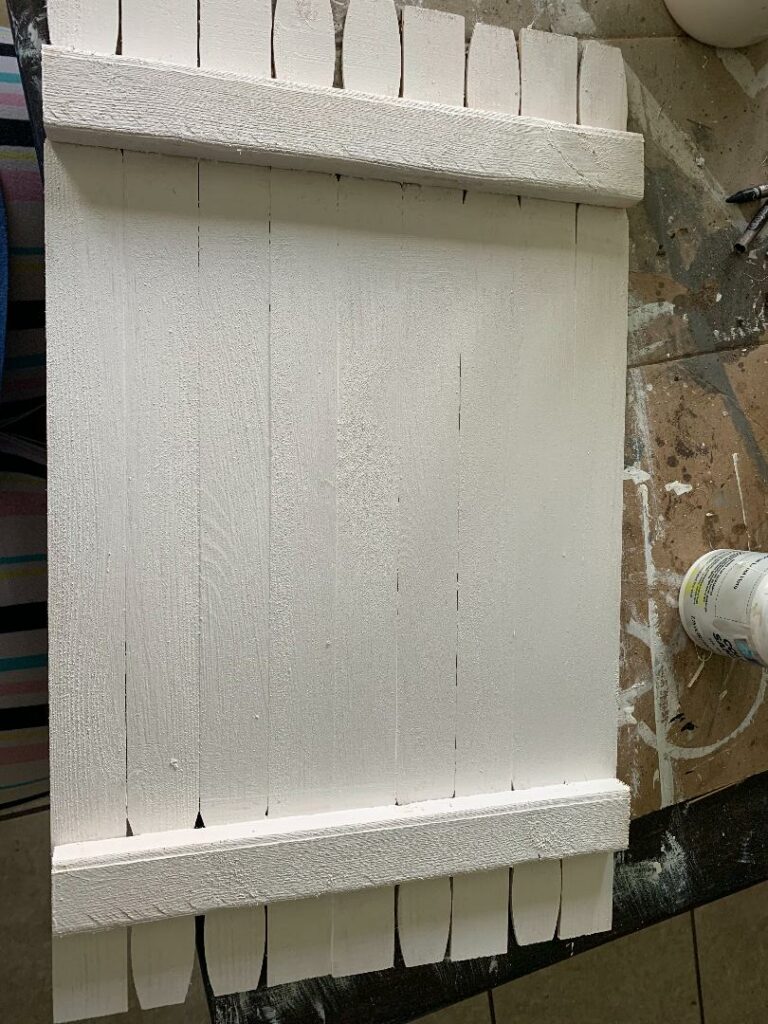 Once your paint has had time to dry, its time to make your pocket with the burlap piece. I had some scrap laying around and literally just messed around with folding it until I got it just right. Here are the steps:
First fold your piece in half "hamburger style" the way you did in grade school
Then fold a short little piece of the top section down creating a little cuff
Now fold in each side. If you have excess, now would be the best time to trim it up.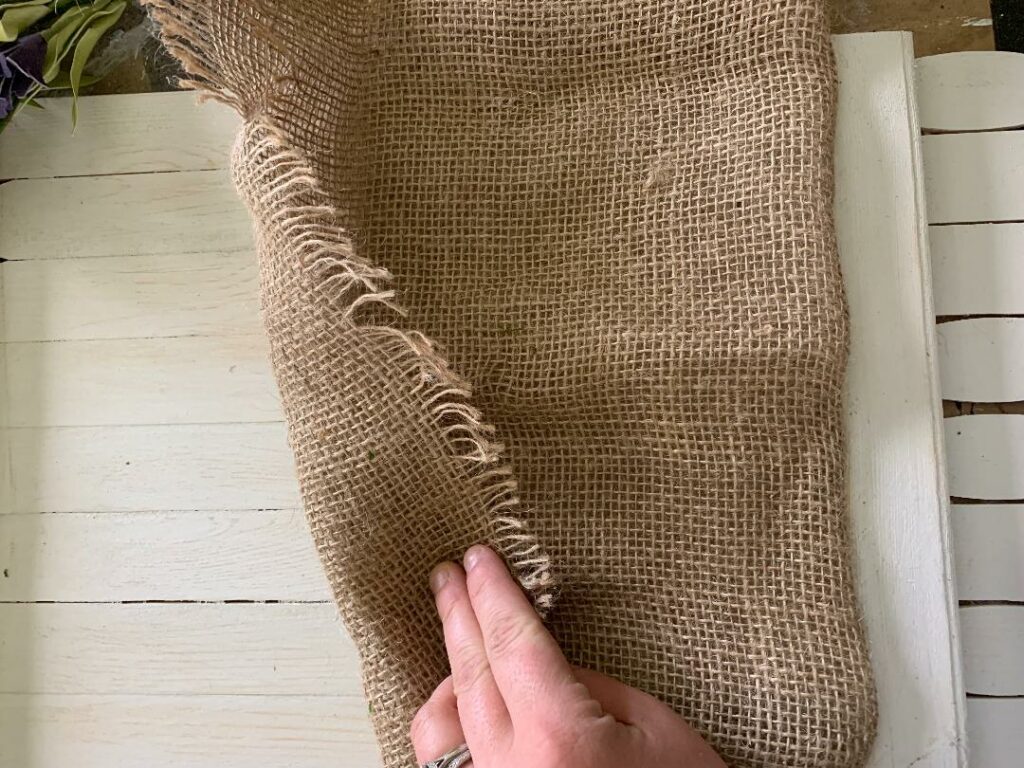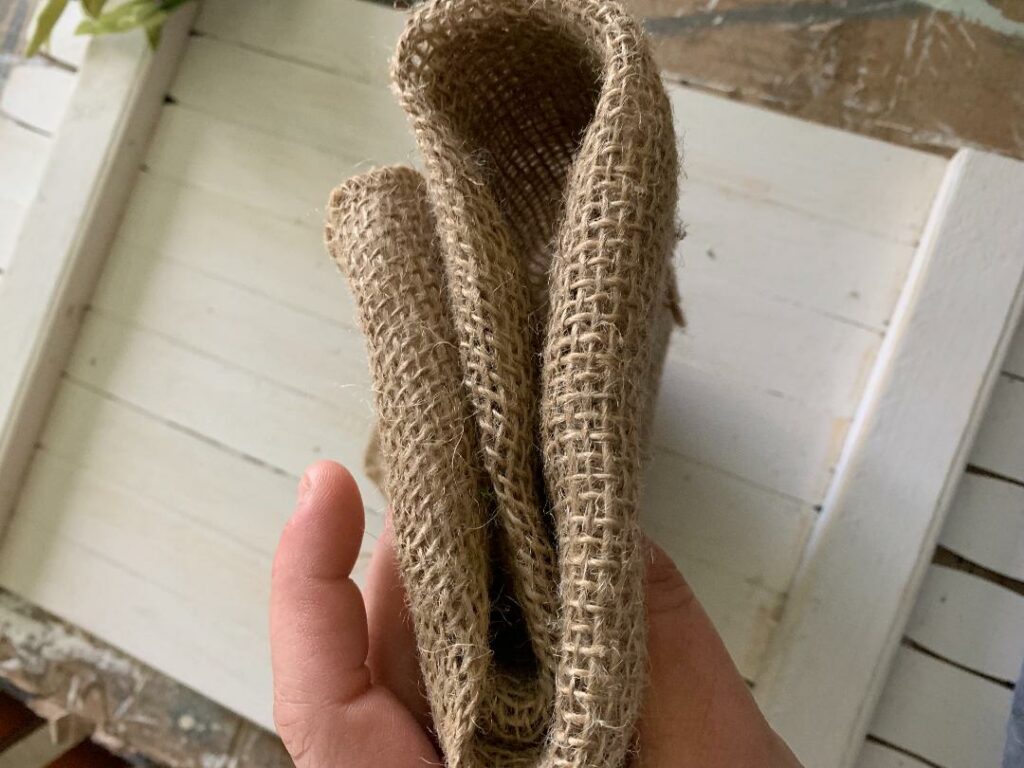 After this step, your floral pocket will start taking shape really quickly.
Position your pocket on the board and tack one bottom corner using an upholstery tack. Repeat on the other side pulling the burlap nice and snug across the board.
Next, you're gonna want to insert and arrange your flower stems in the top of your new pocket. It's important to do this before tacking the top corners.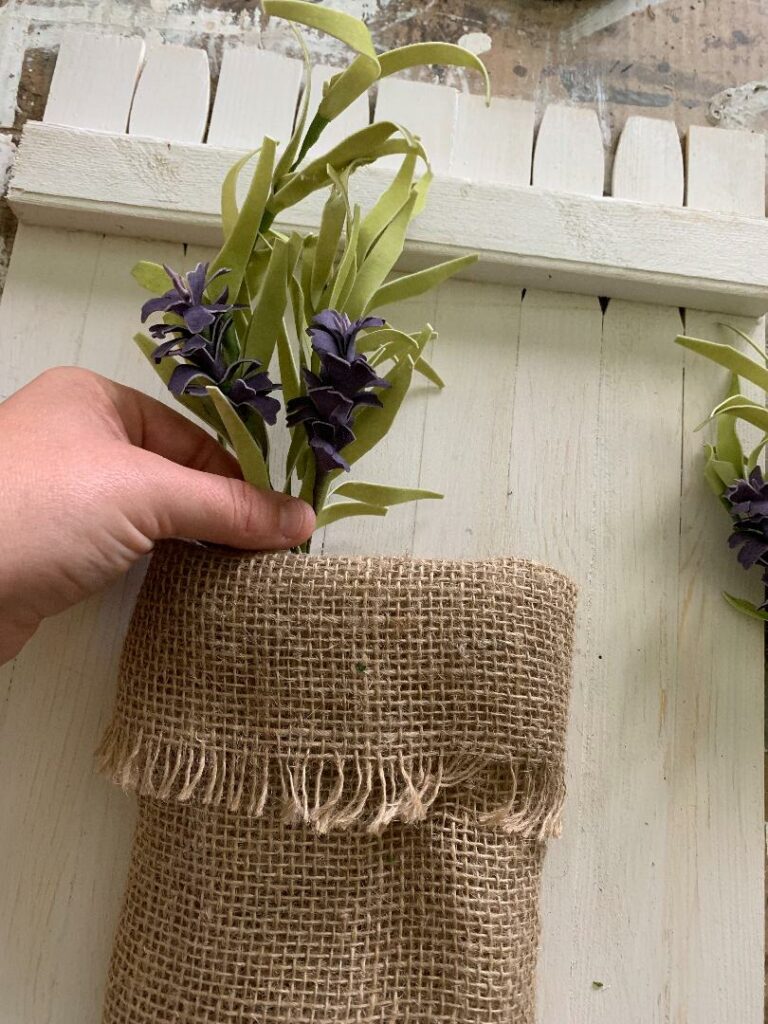 Now you're ready to secure the top of your new pocket. Once secure, you can simply embellish with a small piece of string or ribbon just under the cuff. This adds the perfect little amount of detail without taking away from the beauty of the flowers.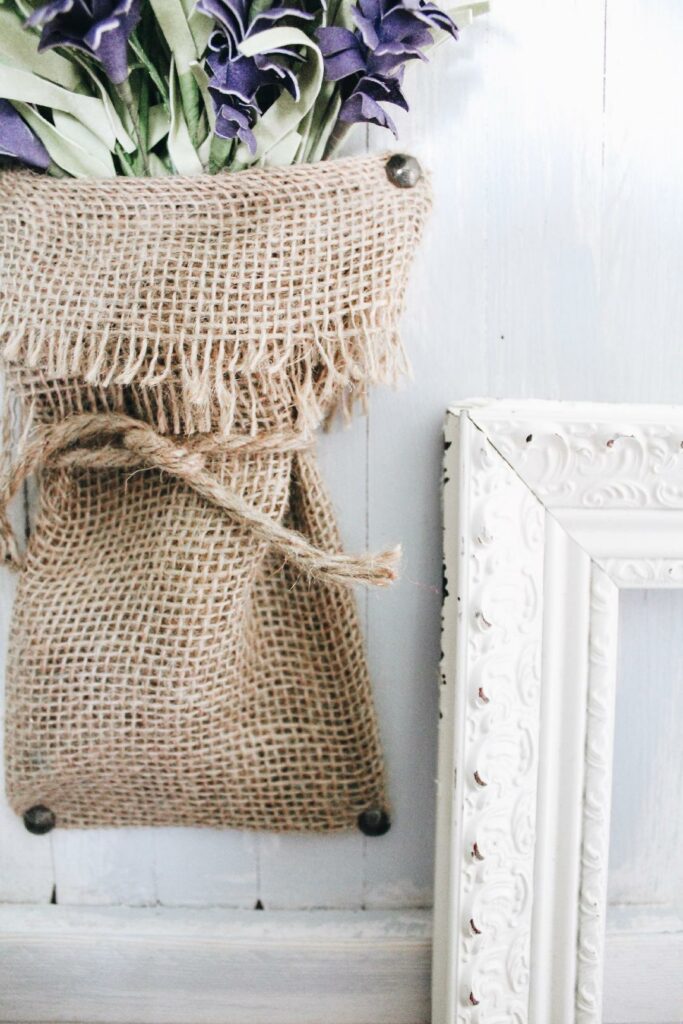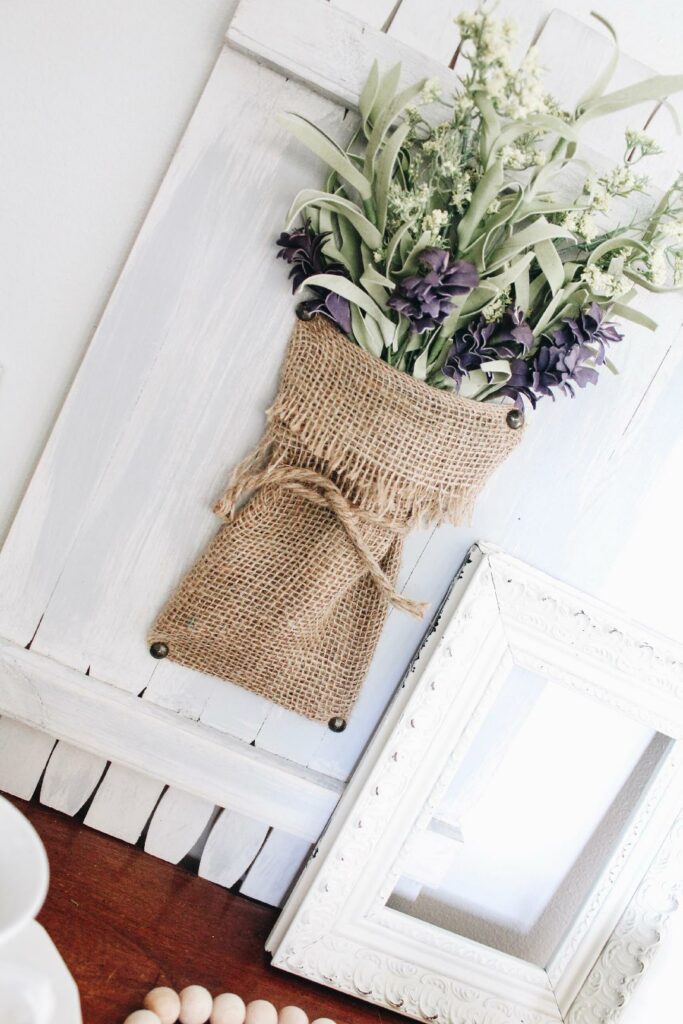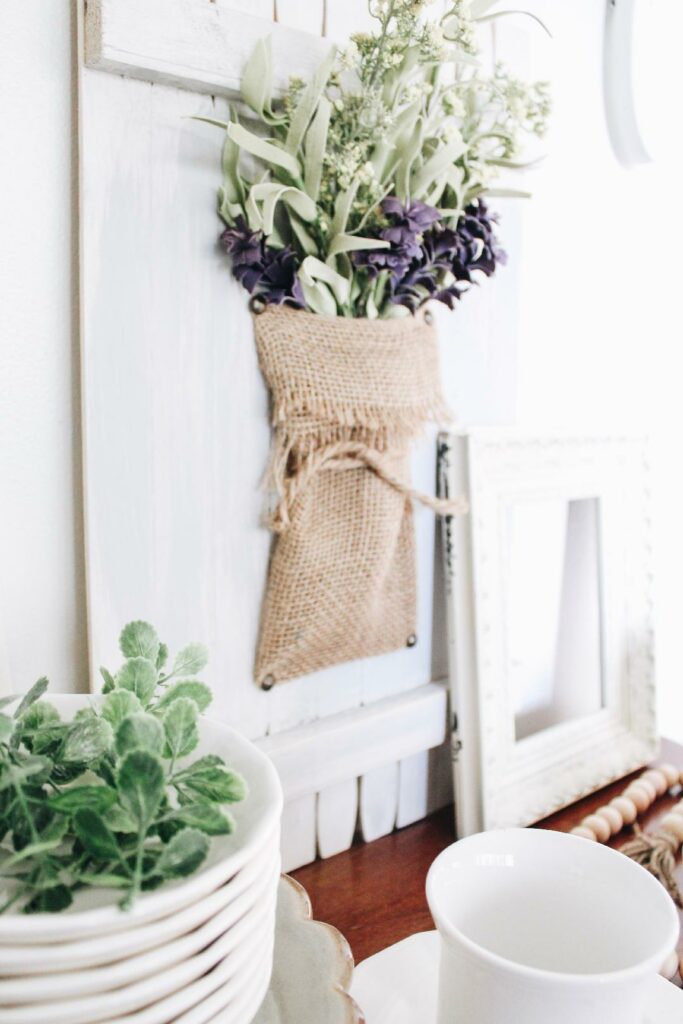 -PIN FOR LATER-