These lit­tle jen­ga block mag­nets are one of the sim­plest projects I have made in a while…and you wan­na know the truth? They took me all of about 10 min­utes to make. No joke.
Not only were they super sim­ple and cute but they also inspired me to think out­side of the usu­al places you might see mag­nets in your home. Sure they would be adorable on a fridge or a memo board but just wait until you see where these lit­tle cuties end­ed up!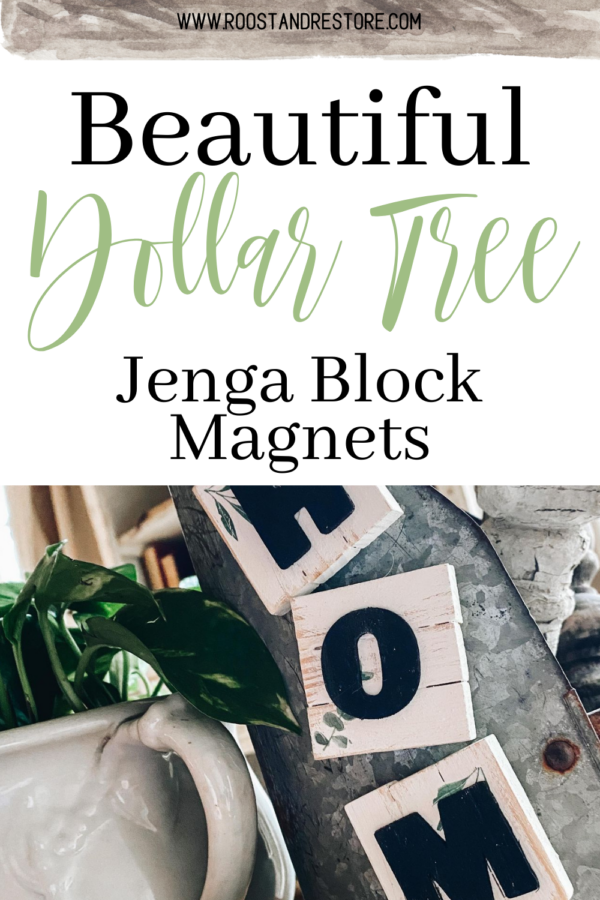 Supplies to Make Jenga Block Magnets
Dol­lar Tree Jen­ga blocks…or any jen­ga blocks will do
mag­nets
paint
sang­pa­per
paint­brush
rub on trans­fers or stencils
mini wood letters
hot glue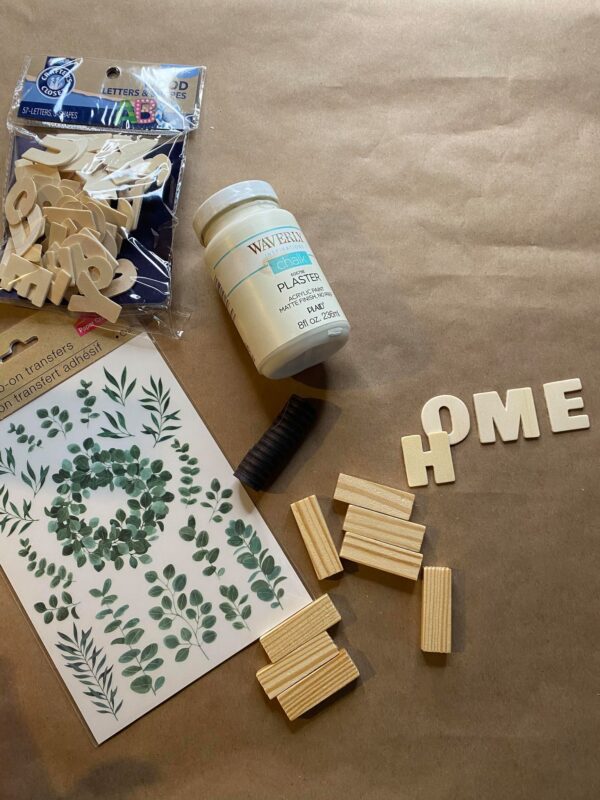 I began by hot glu­ing 3 of the tiny jen­ga blocks togeth­er along the sides. I am using the Dol­lar Tree Tum­bling Tow­er Game here. I per­son­al­ly think they are the per­fect lit­tle size for magnets.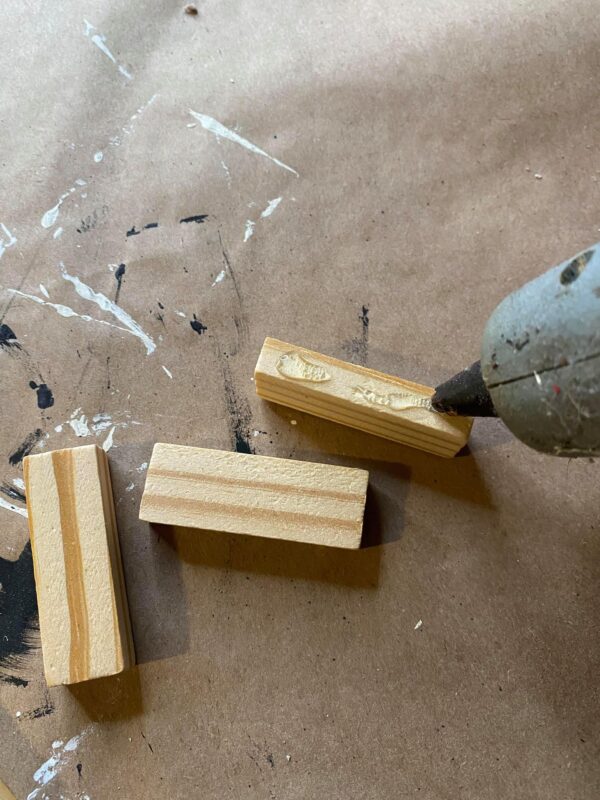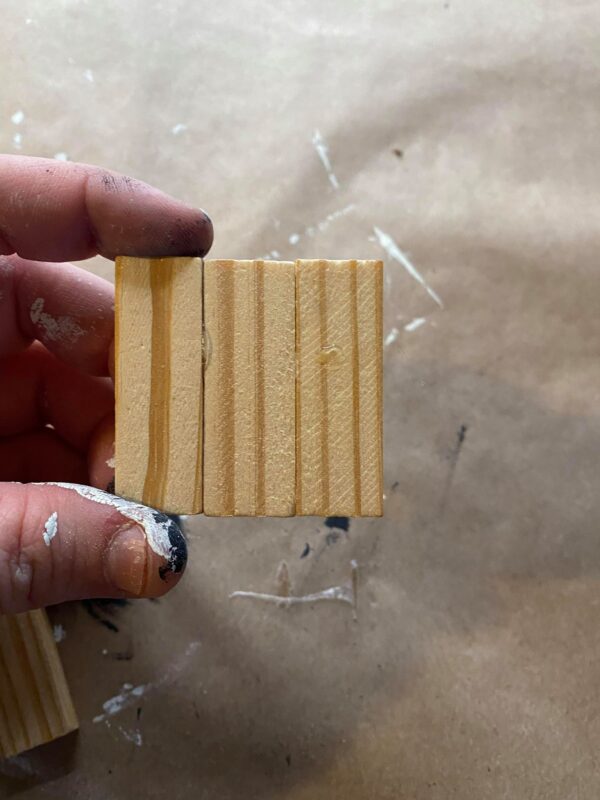 SEE THE PAINTING STEPS IN THE VIDEO TUTORIAL
Next, I used my favorite plas­ter chalk paint by Waver­ly to paint the blocks. And I paint­ed the lit­tle wood let­ters in Ink by Waver­ly. The let­ters I found at the Dol­lar Gen­er­al in their craft­ing section.
As you can see in the pic­ture below I did a lit­tle light sand­ing along the seams of the the jen­ga blocks and used a euca­lyp­tus rub-on trans­fer from the dol­lar tree to give it a lit­tle extra spe­cial touch.
The rub-on trans­fer step is pret­ty self explana­to­ry. They work like any oth­er vinyl-type stick­er and are applied by rub­bing the design face down on your surface.
WATCH THE JENGA BLOG MAGNET VIDEO TUTORIAL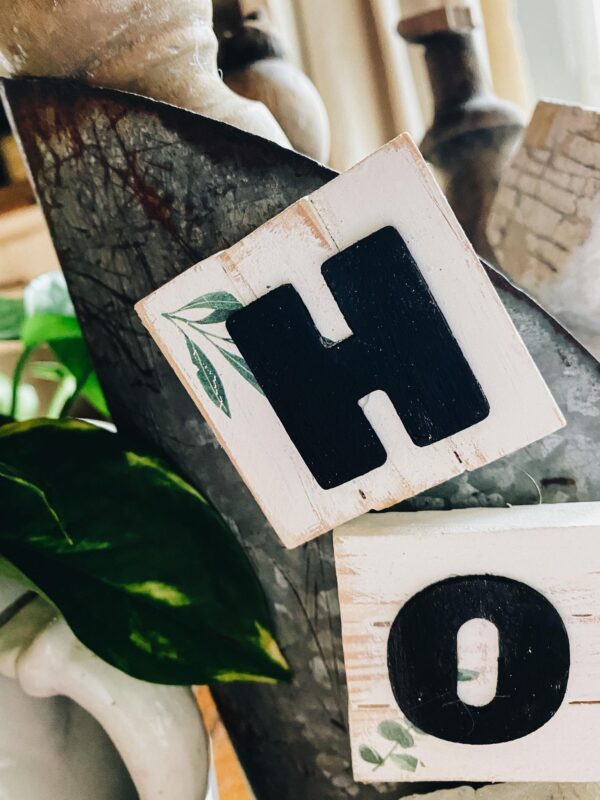 Y'all my favorite part about thse DIY jen­ga block mag­nets is how darn cute they look just about any­where you style them! It is unex­pect­ed but they pair so per­fect­ly with my old feed scoop. What do you think?