Dough bowl decor is super trendy right now! If you have one at home and you've been struggling with how to style it, this is for you!
Recent­ly, I was asked to cre­ate an arrange­ment for a friend so I reached for an (emp­ty dough bowl can­dle) cleaned up the left­over wax, and start­ed to work on this faux wild­flower arrangement.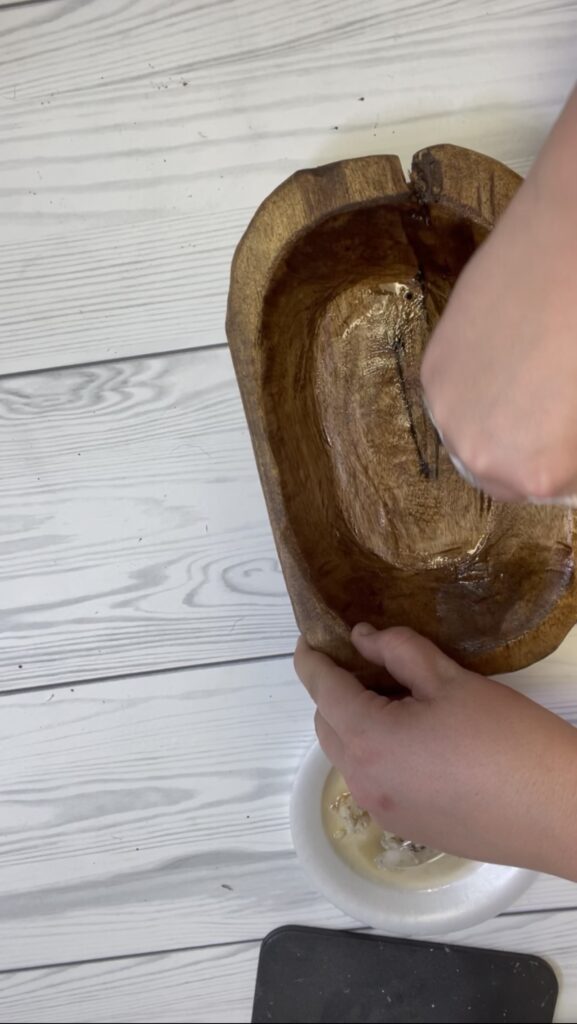 I grabbed a piece of flo­ral foam, cut it in half length­wise, and hot glued it to the bot­tom of the dough bowl.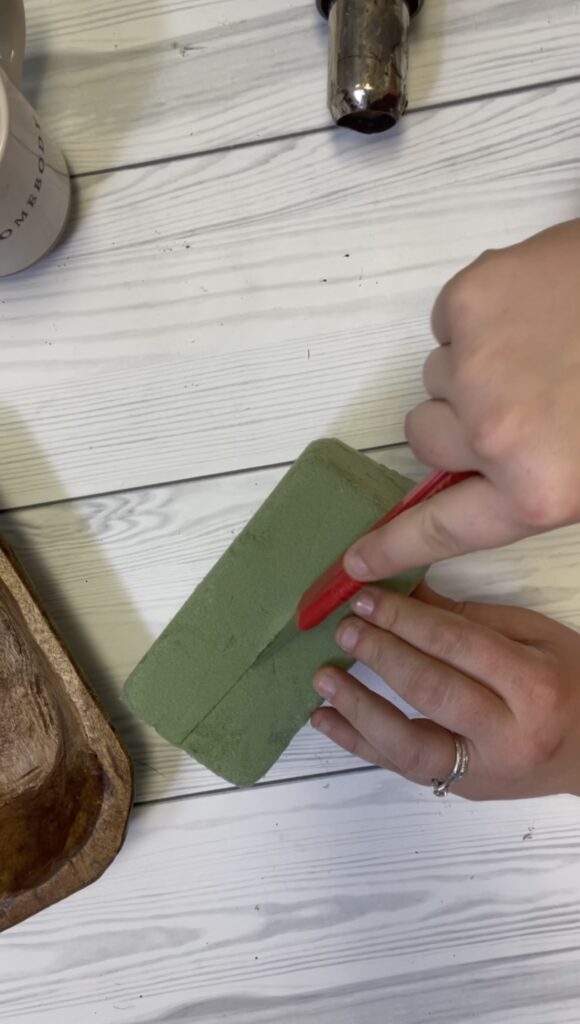 Then I cov­ered the flo­ral foam with Span­ish moss, using hot glue. I had all of these sup­plies on hand but most can be found at your local dol­lar store or craft store.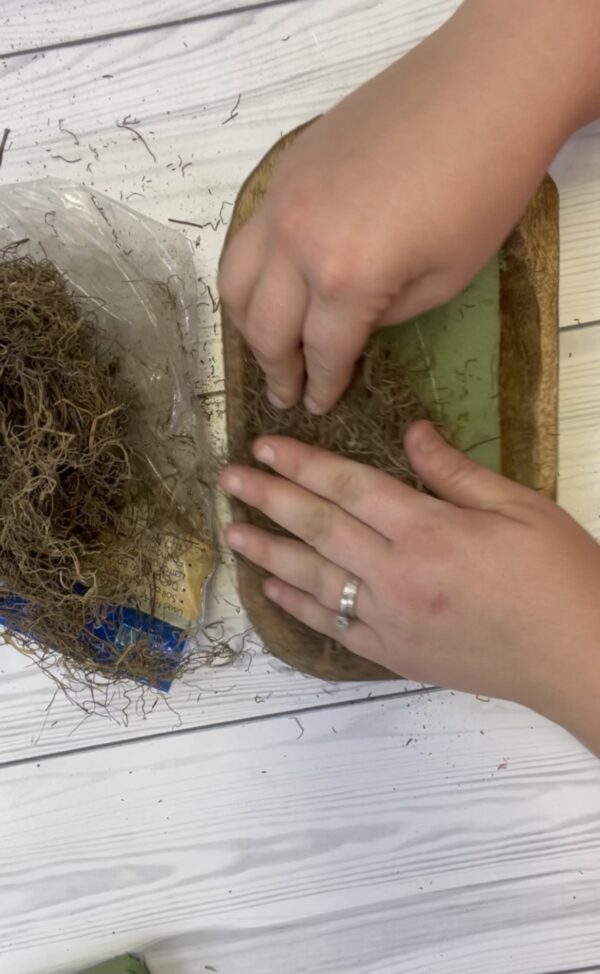 Now for this step in the process I grabbed a wild­flower gar­land I had on hand and dis­as­sem­bled it for the picks. I used a basic pair of wire cut­ters to cut them to length.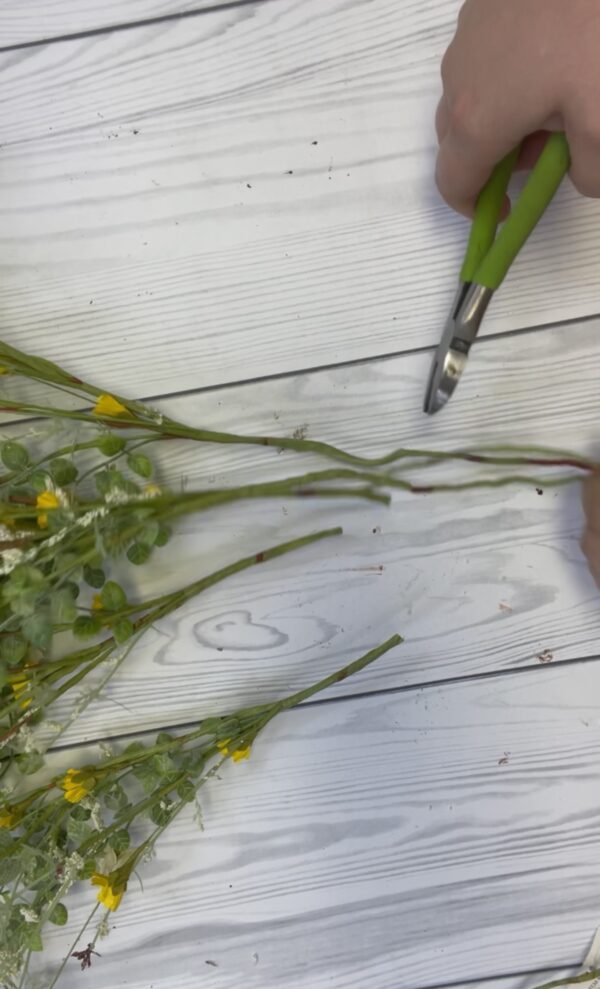 Then comes the fun part of cre­at­ing the arrange­ment. I'm not a pro­fes­sion­al florist but I do enjoy see­ing these types of arrange­ments take shape. I have found through my per­son­al expe­ri­ence that start­ing from the out­side and work­ing inward toward the middle/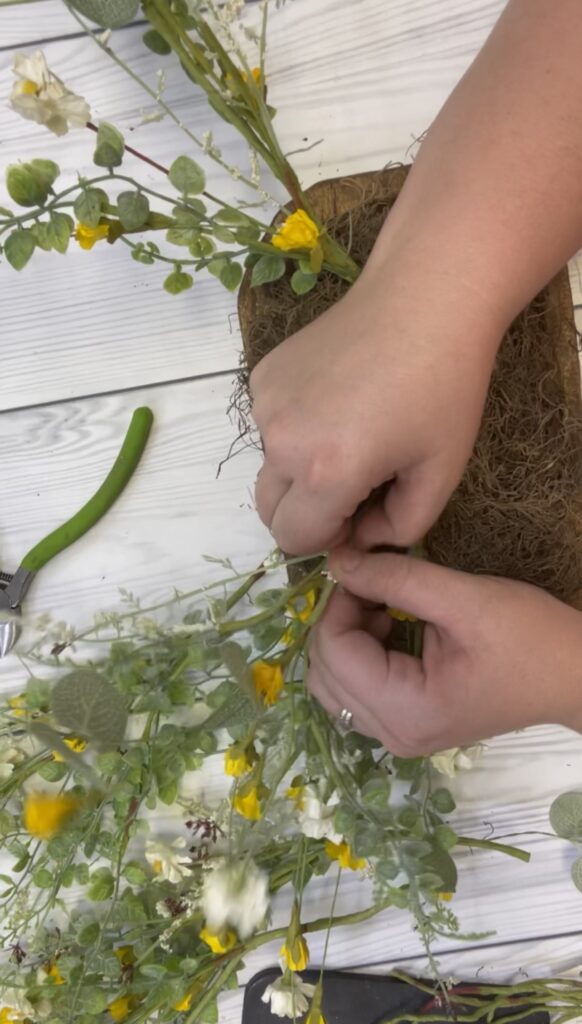 I con­tin­ued to work my way toward the mid­dle, fill­ing in any naked spots.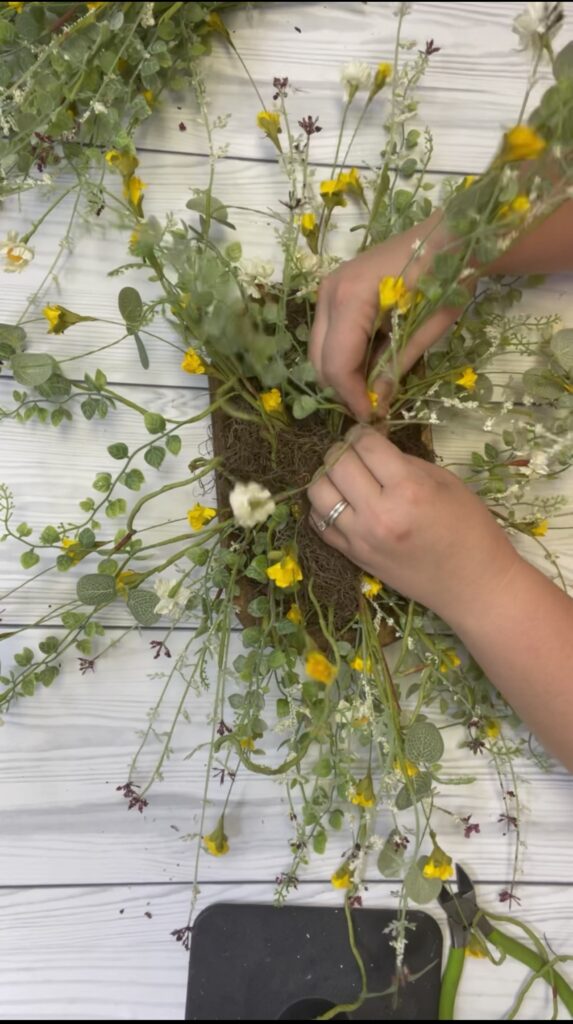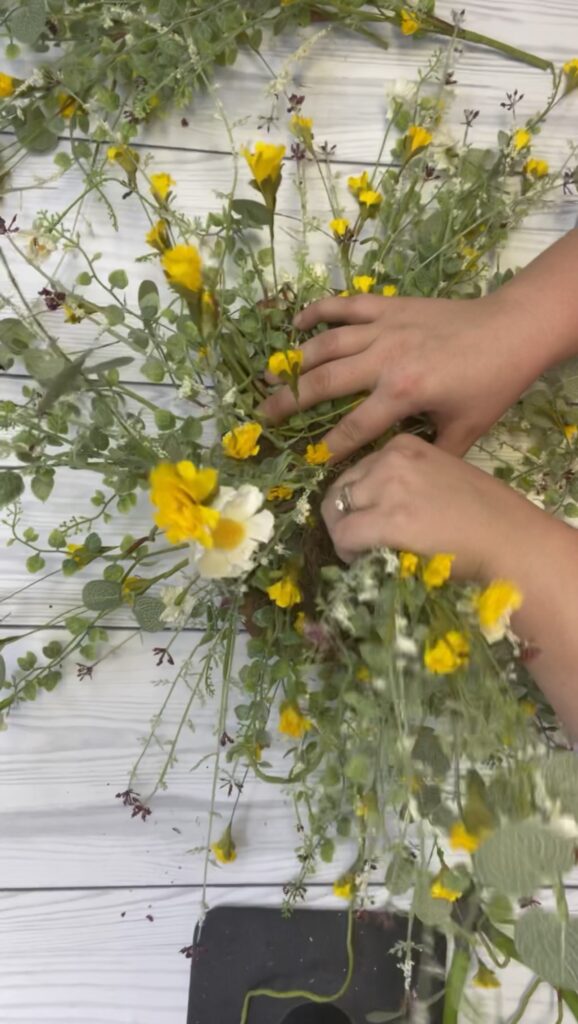 I absolute­ly love how this dough bowl arrange­ment came out! It's unex­pect­ed and looks like a fresh picked bunch of flow­ers! I would love to attempt this look with fried flo­rals too!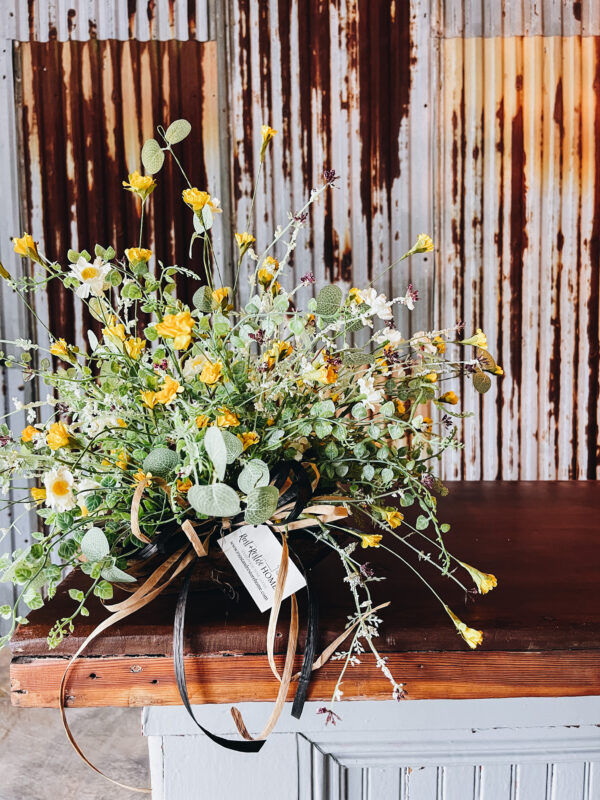 What do you think? If you're look­ing for more dough bowl good­ness you should def­i­nite­ly check out our DIY Decor Club!