If you know me, then you know neutral is to my decor like peanut butter to jelly, the stuffed crust to my pizza.… they just go together! Ha! And y'all this DIY Halloween mummy vase is no exception!
Every Mon­day I go live on Face­book shar­ing a makeover idea for your home. From thrift store flips, Dol­lar Tree Makeovers and all the DIY projects in between, I share it over there every sin­gle Mon­day! You can watch this week Makeover Mon­day: DIY Hal­loween Mum­my vase Video Tuto­r­i­al now!
Supplies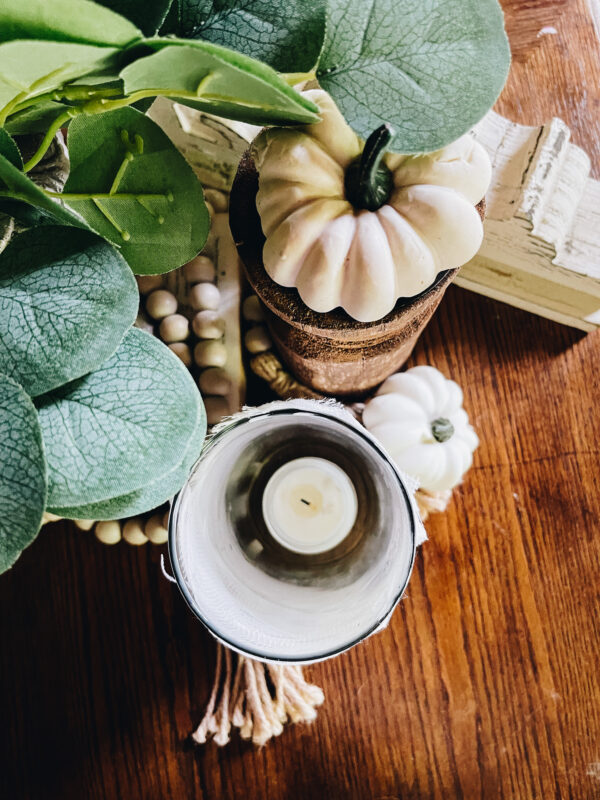 This was lit­er­al­ly the EASIEST Hal­loween DIY I think I have ever done. From start to fin­ish this project will take you about 5 min­utes to complete!
I don't know about you, but that's my kin­da project!
I grabbed a roll of gauze at my local Dol­lar Gen­er­al and cut it in about 5 or so strips. How much you real­ly need will depend on the size of the vase. Then, as shown in the video tuto­r­i­al, I cut those strips length­wise to cre­ate 10 nar­row strips.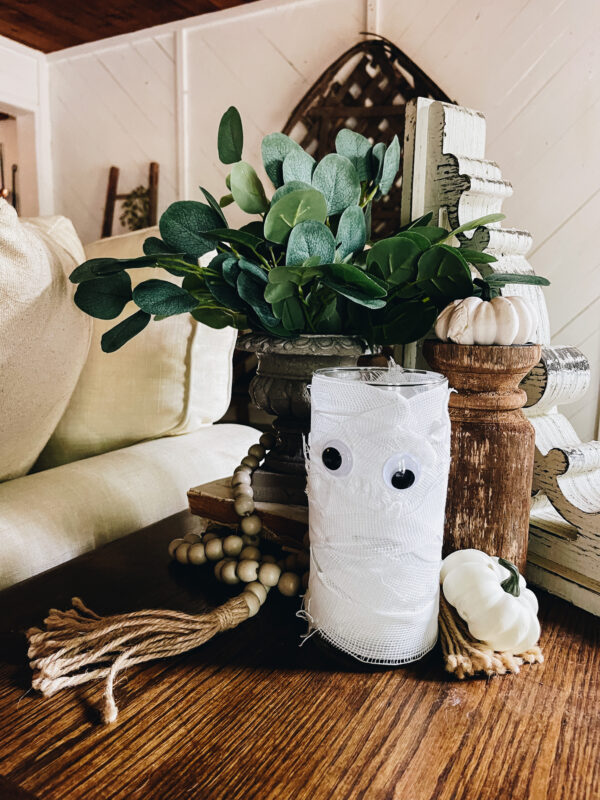 From there it is all about wrap­ping and secur­ing with a dot of hot glue!
I fin­ished off our mum­my with a votive can­dle for a lit­tle extra spe­cial touch of spooky-ness!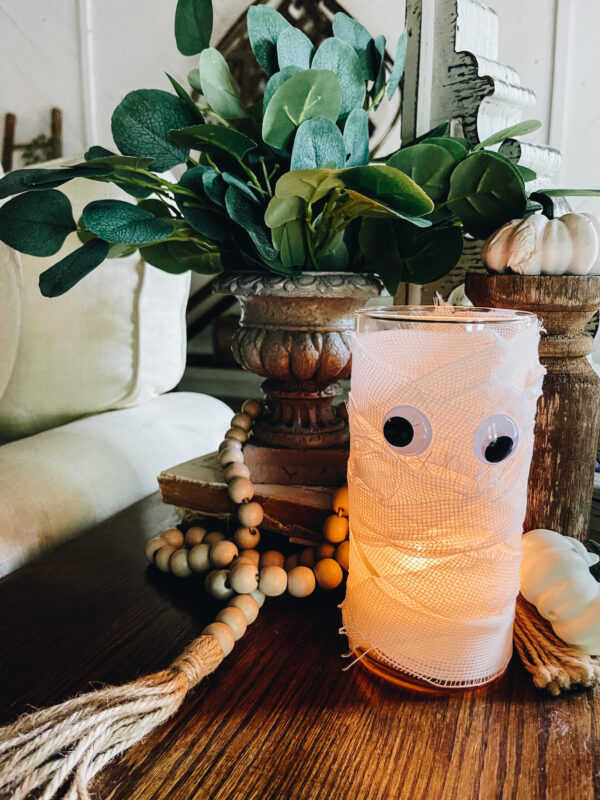 What do you think? I love how she turned out! And wow was it sim­ple! This would be fun to mod­i­fy at Christ­mas time to cre­ate a snow­man too, don't you think?