Y'all let me tell you. I absolute­ly LOVE me a good scrap wood project! It's kin­da fun­ny how you can be drawn to cer­tain kinds of projects. What I love the most about this DIY fall barn wood decor is its sim­plic­i­ty. Mak­ing and craft­ing does­n't have to be com­pli­cat­ed or over the top.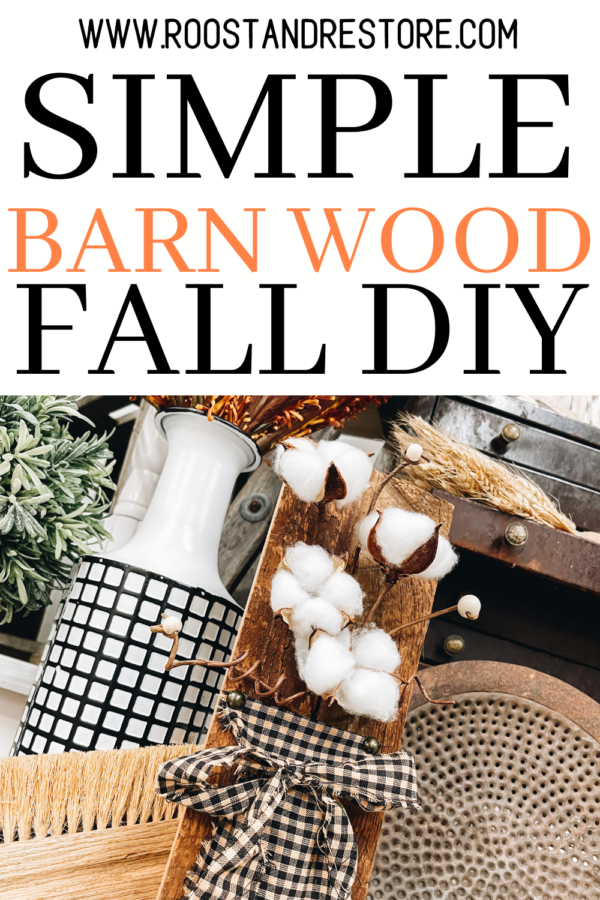 All you need to recre­ate a your own fall barn­wood decor is…
barn wood
scrap fab­ric
uphol­stery tacks
hot glue + glue gun
cot­ton pick
small wood beads
Now you may be think­ing, where in the world am I gonna get a piece of barn wood. Luck­i­ly, I have a Wood­pile Col­lec­tion at Roost and Restore Home, where you can shop reclaimed woods for your own DIY projects like this one!
I began by secur­ing the cot­ton pick to the board with hot glue. Trim your pick if need­ed, just keep in mind that it will be cov­ered with fabric.
Once the pick is placed, grab a scrap piece of fab­ric, cut just slight­ly small­er than your piece of wood. You are going to secure the cor­ners of the fab­ric with uphol­stery tacks.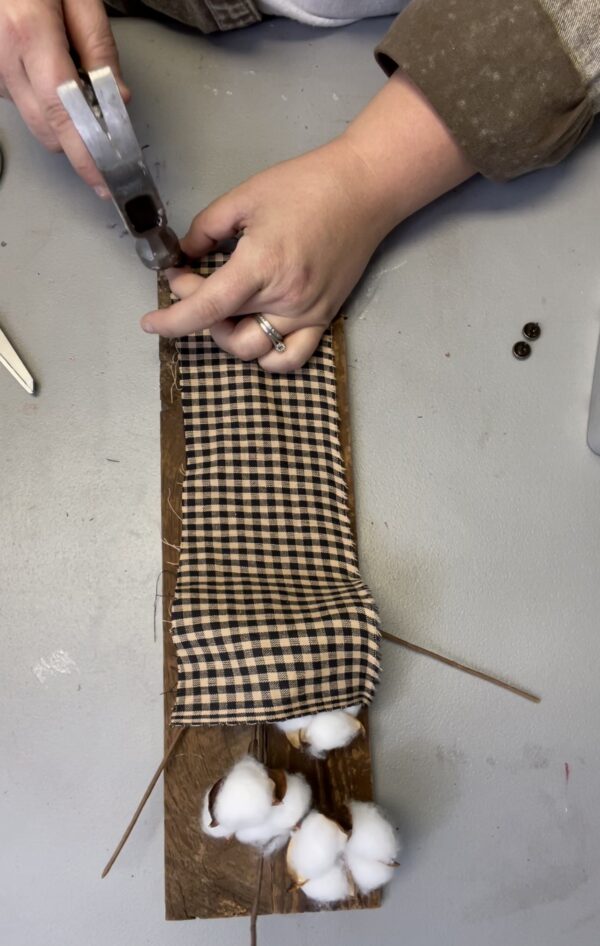 I added a few lit­tle extra wood beads to the ends of the pick and a lit­tle bow, just for fun. I like the way the beads give the idea of a cute lit­tle pip berry peek­ing out behind the cotton!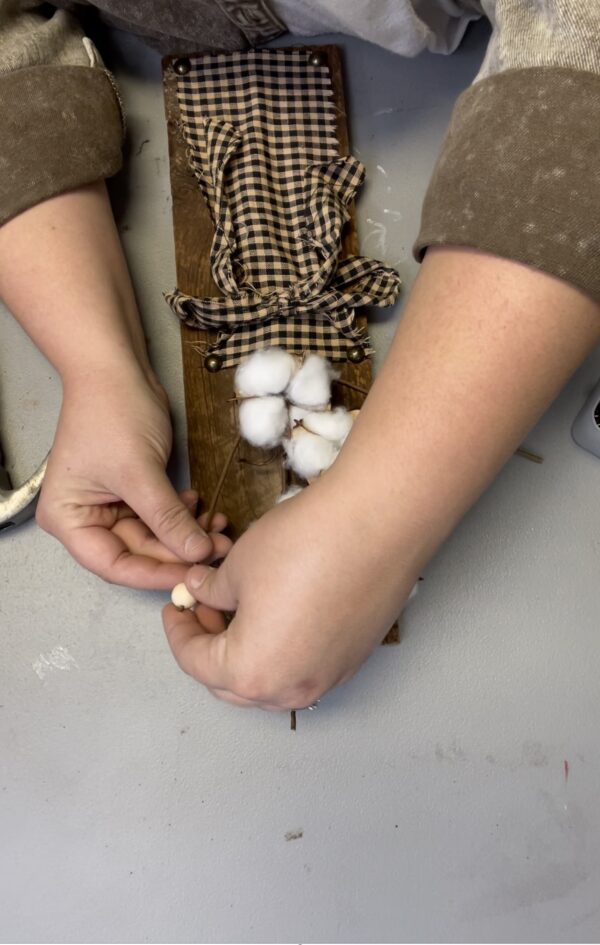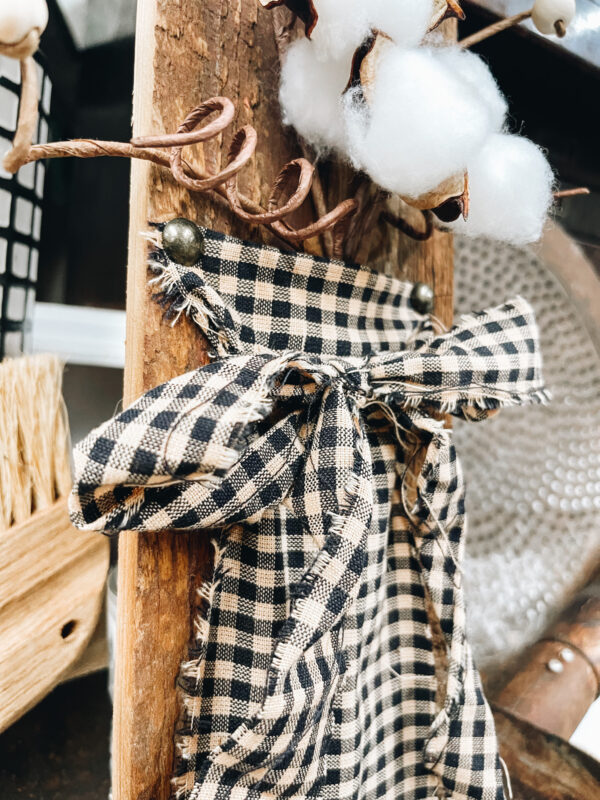 If you loved this DIY fall barn wood project you will love our DIY Decor Box!