So every Mon­day for the last sev­er­al months I have been shar­ing a week­ly Live Face­book seg­ment called "Makeover Mon­day" Where I share a week­ly thrift store makeover that peo­ple will love using in their home. From vas­es, to chairs and old dress­ers, there are soooo many ideas for thrift flips that will knock you socks off!
A few weeks ago I grabbed this lit­tle glass jack o lantern for a whole quarter…or maybe 50 cents, I can't exact­ly remem­ber but either way, it was a great deal for some­thing with "good bones"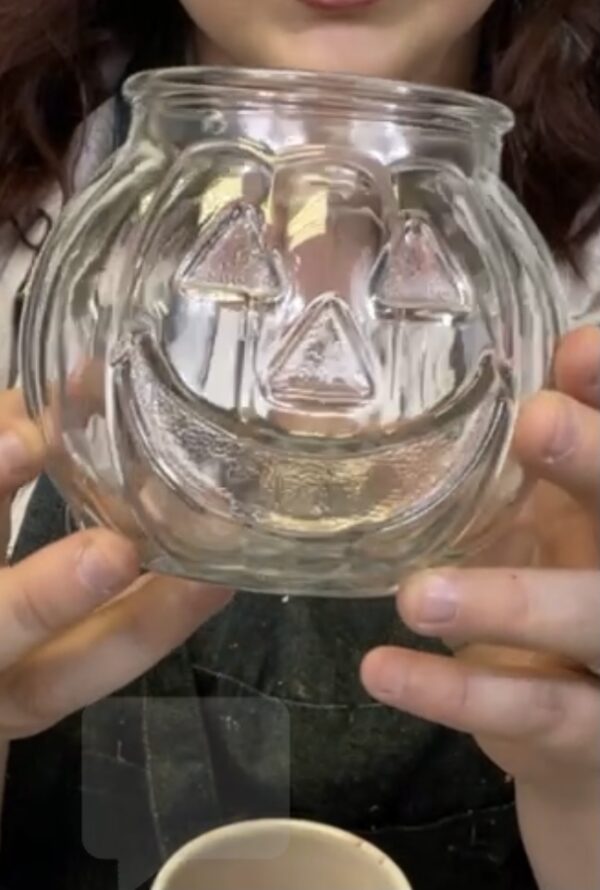 I shared the entire tuto­r­i­al of this project on Face­book Live where I demon­strat­ed how to use the mag­i­cal ingre­di­ent for this beau­ti­ful makeover…Rub N' Buff. It's a high­ly pig­ment­ed paste that trans­forms almost any sur­face, plus it comes in soooo many great col­ors. I am using antique gold for this lit­tle pretty.
Just look at this beauty!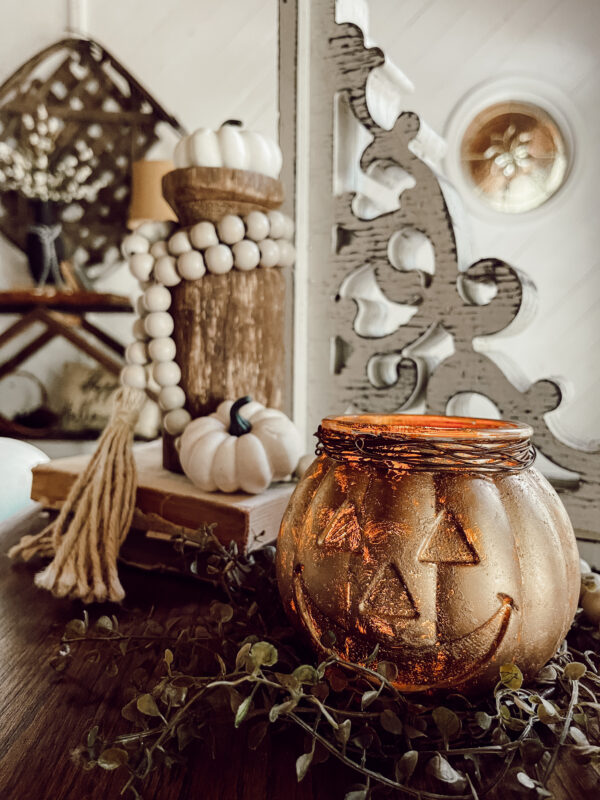 The ambiance of this votive is per­fec­tion. There is some­thing so cozy about soft low light in the fall and of course this thrift store makeover is just the right amount of spooky too.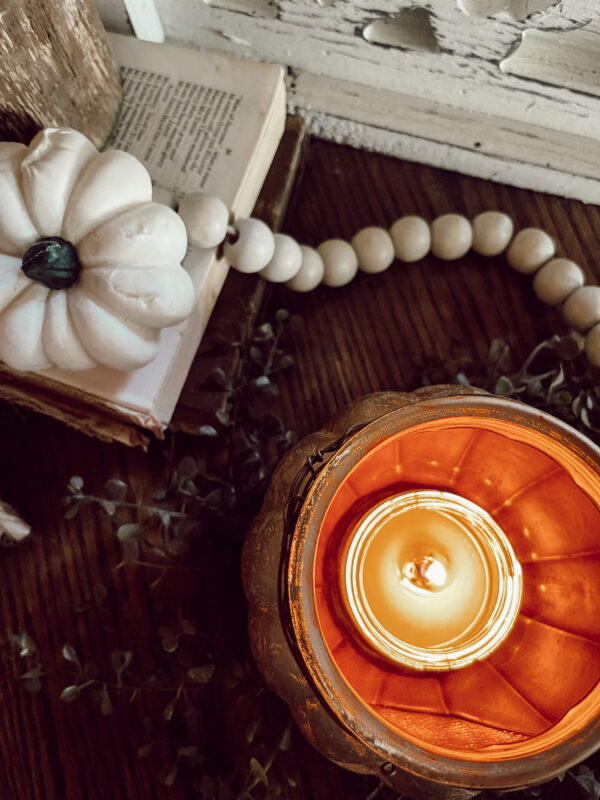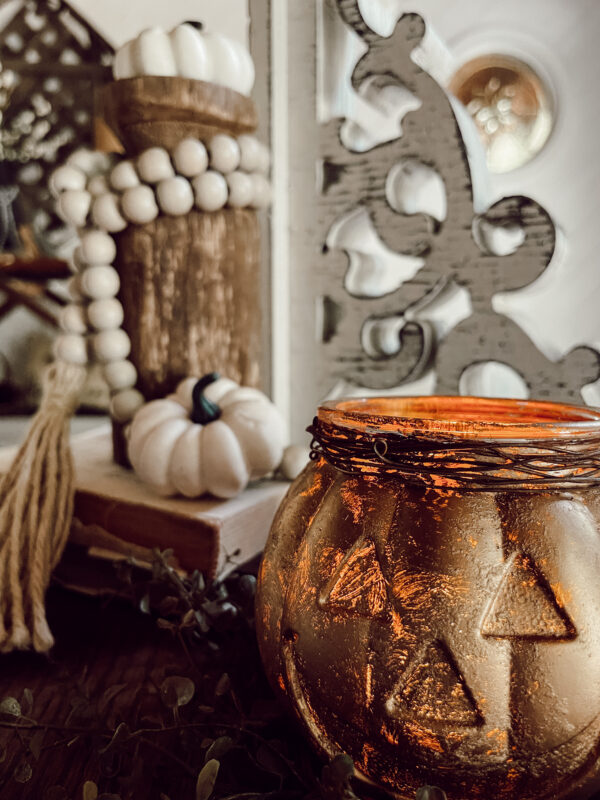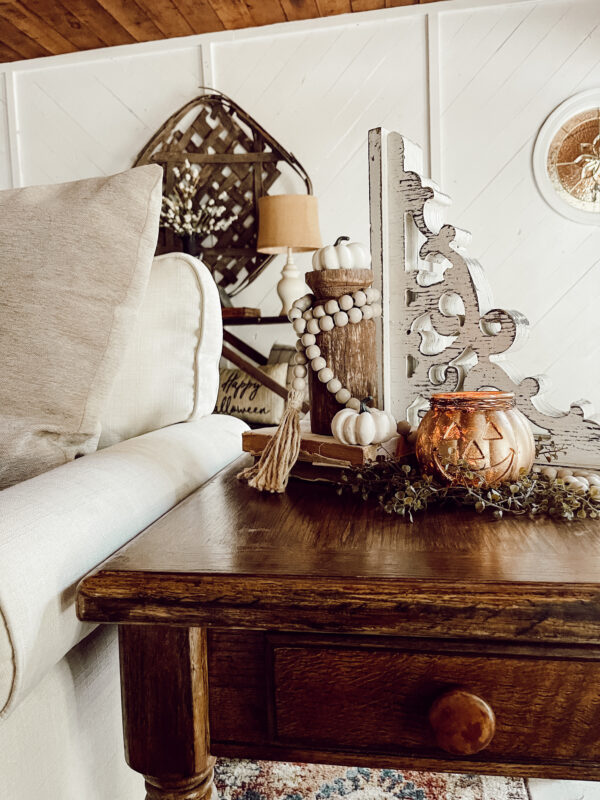 Be sure to watch the full tuto­r­i­al of this sim­ple DIY over on Facebook.