This DIY has got to be one of the easiest creations I have made in a while. It took me all of 5 minutes, maybe less to complete this DIY. It all started with a plain lamp shade, stamps and a love for all things vintage. If you have these three things handy then you too can reacreate this look.
What you'll need: This post contains affiliate links.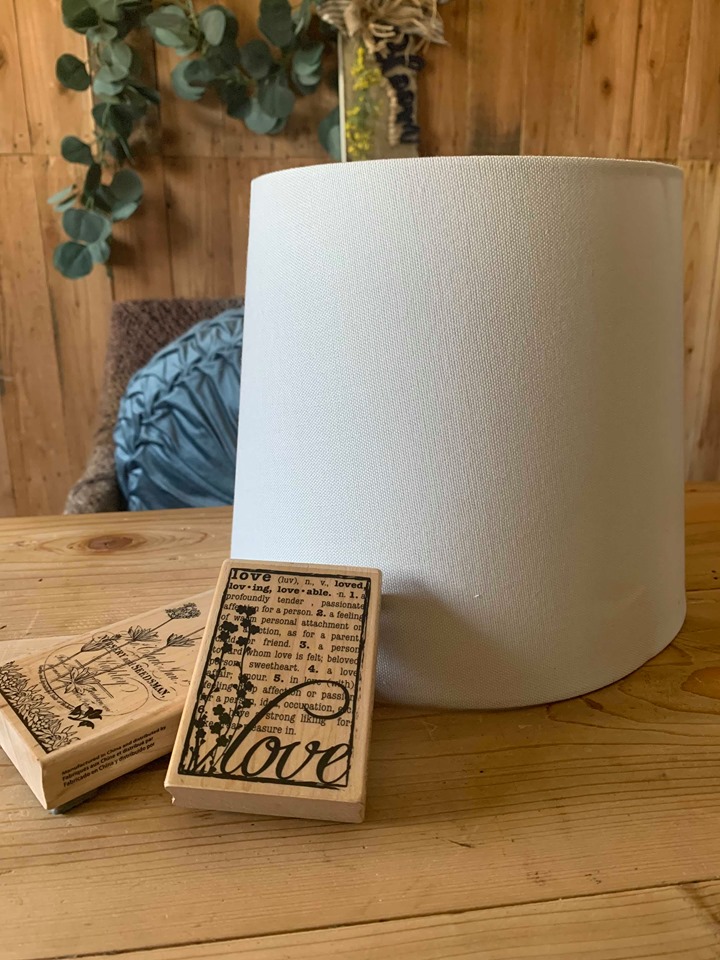 Simply take your stamp, press it into the ink and stamp away! That is it! If you are wanting this vintage-type look, I advise you to look for stamps with florals, or blocks of script. Don't be afraid to do this haphazardly, upside down, sideways, overlapping ect. There is really no way to mess up this look. If your heart desires a more uniform shape, I say go for it! Try different patterns and shapes on a piece of scrap paper first.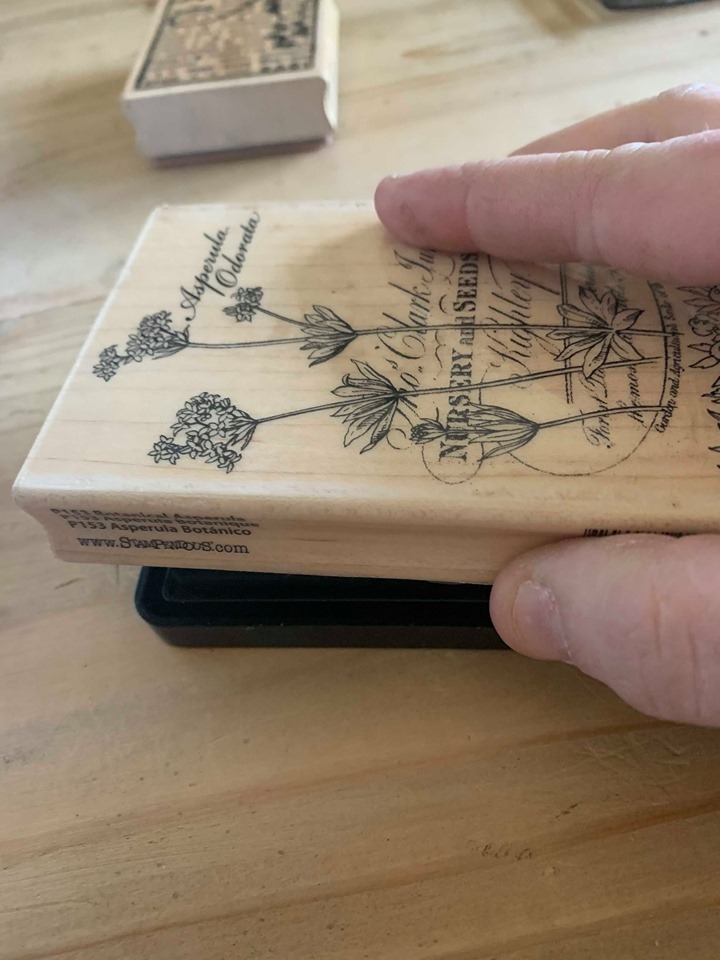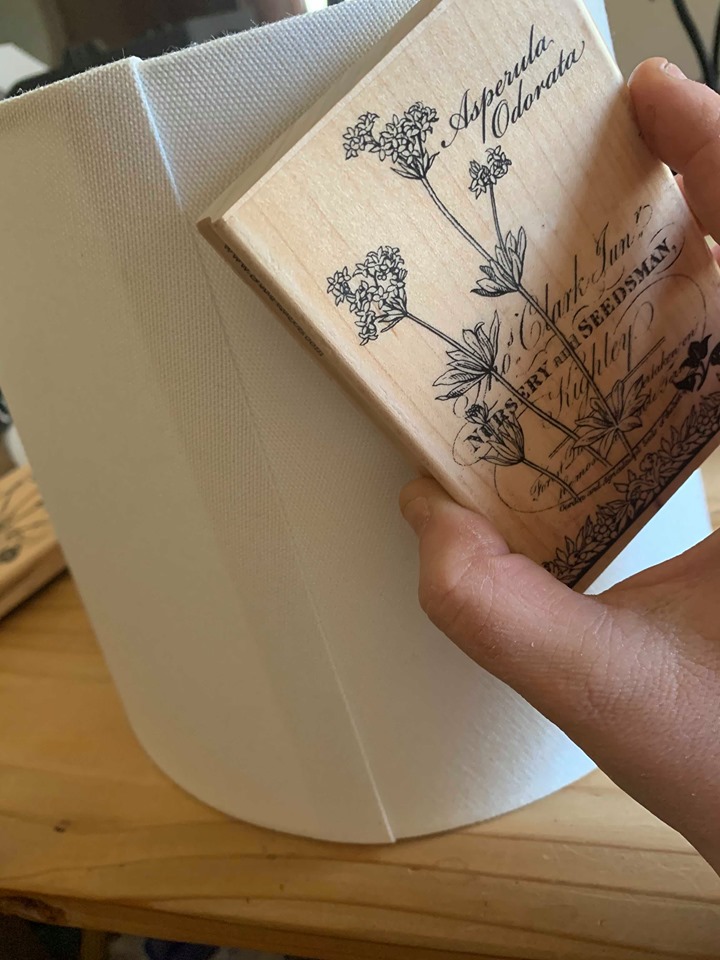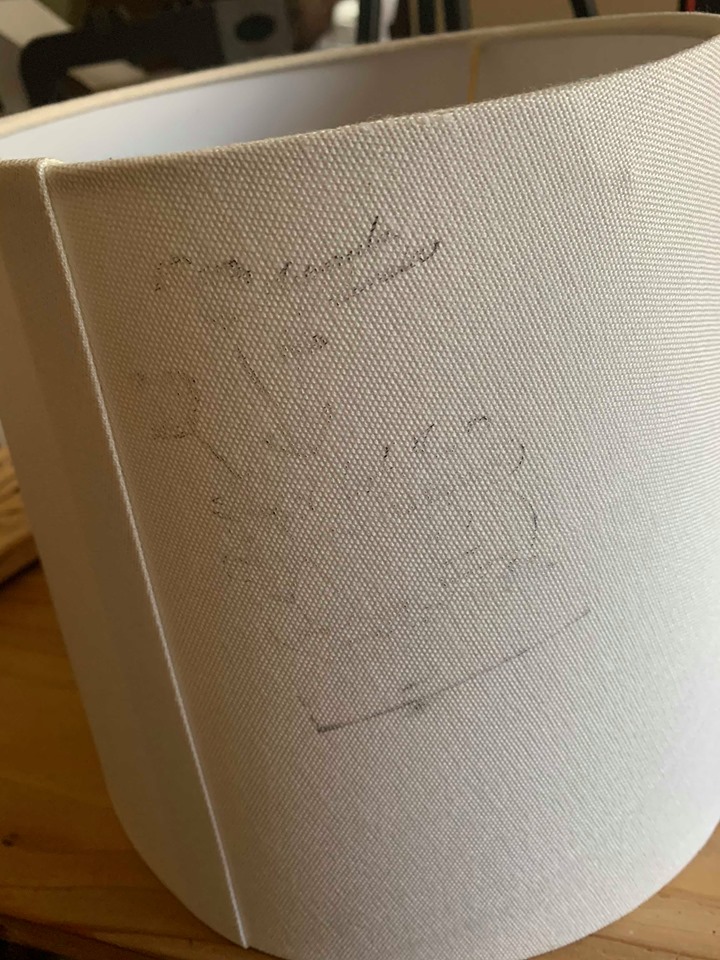 When I demostrated this live on Facebook, many were asking about sealing it. I decided to use Mod Podge in a flat finish by painting it on with a paintbrush. Just to be on the safe side, I think I would recommend a spray sealer just to ensure there wouldn't be any smearing. All in all, this method worked fine and really seemed to enhance the colors.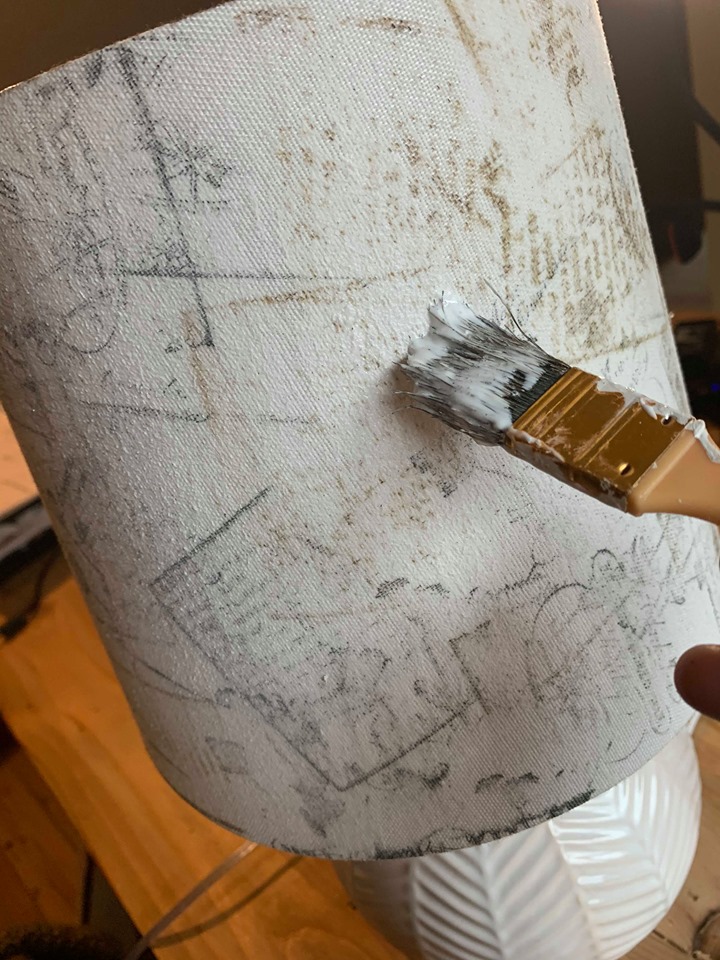 It really is that easy!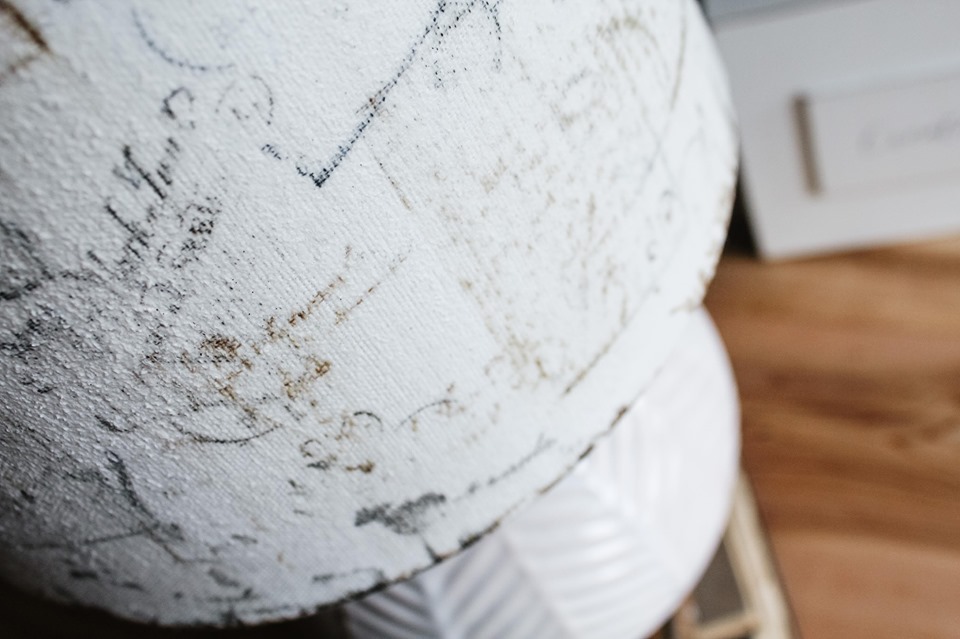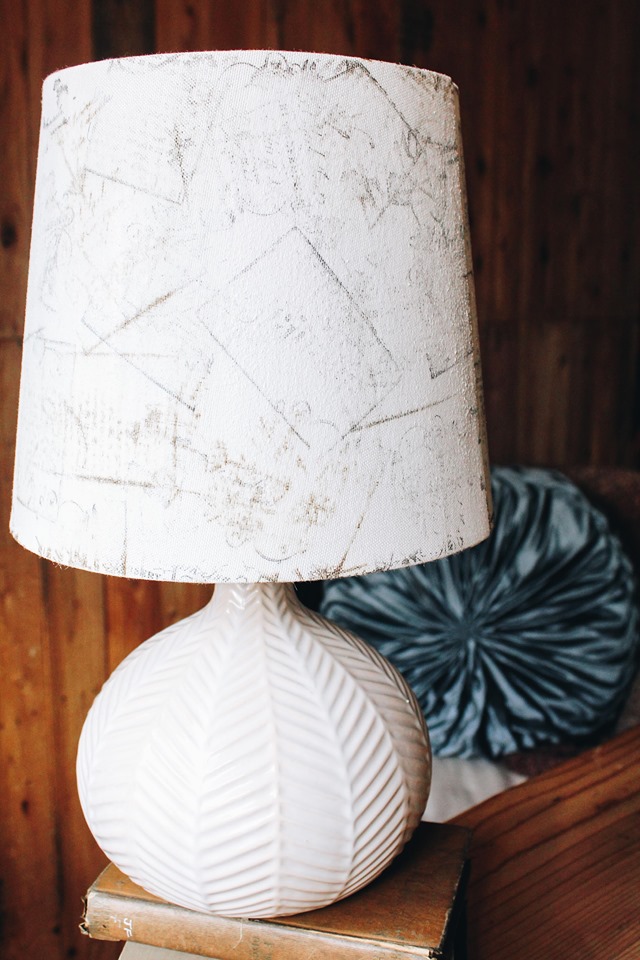 PIN THIS FOR LATER