We recent­ly launched a brand new mem­ber­ship we like to call the Craft Wood Club! Mem­bers receive a hand cut wood piece to craft with at the begin­ning of each month. This month we are send­ing this super cute shape and I decid­ed it was per­fect for mak­ing a DIY riser!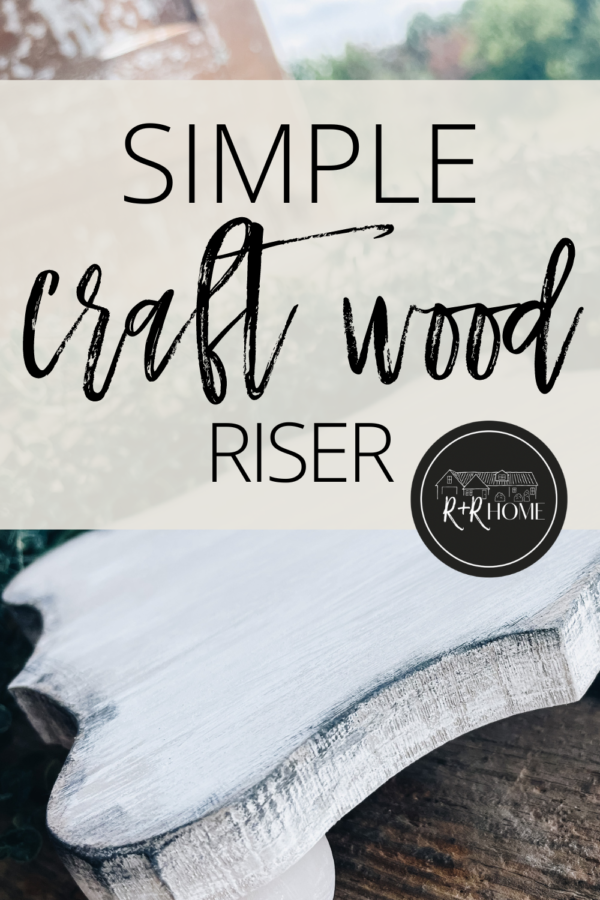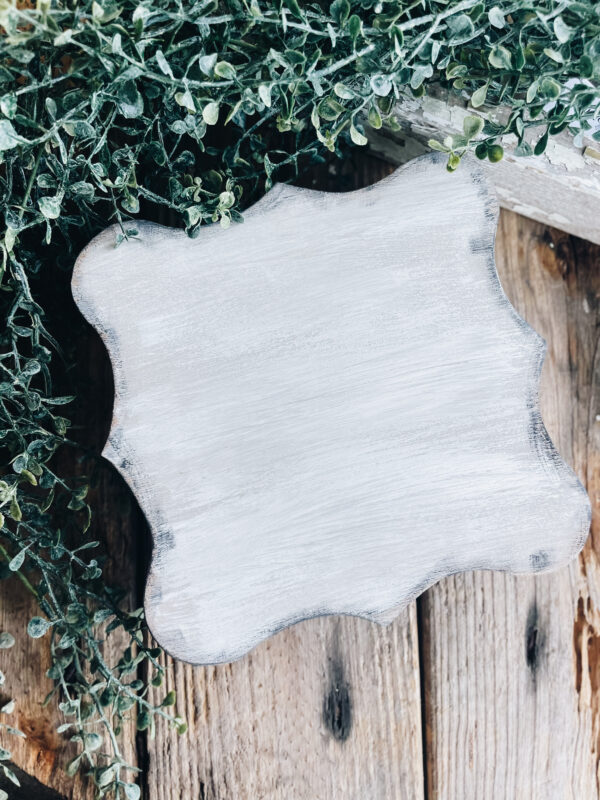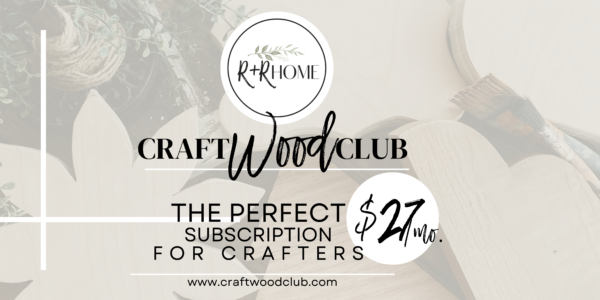 I began by paint­ing my wood piece in the pret­ti­est shade of Sand­stone by Wav­ery­ly. I was care­ful to paint all the edges and glued lit­tle wood knobs to a skew­er for easy painting.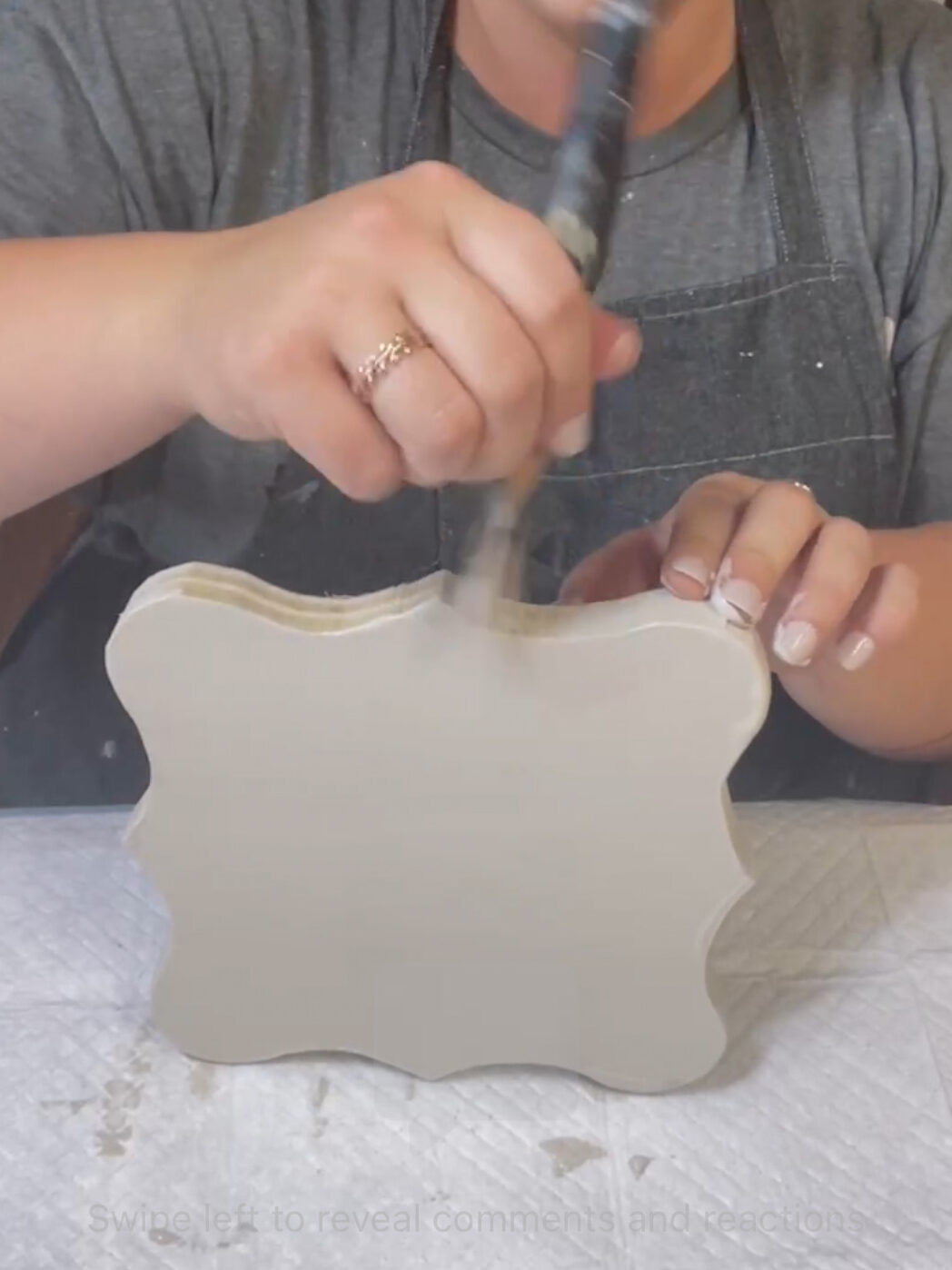 I added dimen­sion to the tray by dry brush­ing a lay­er of white paint and light­ly brushed the edges with black.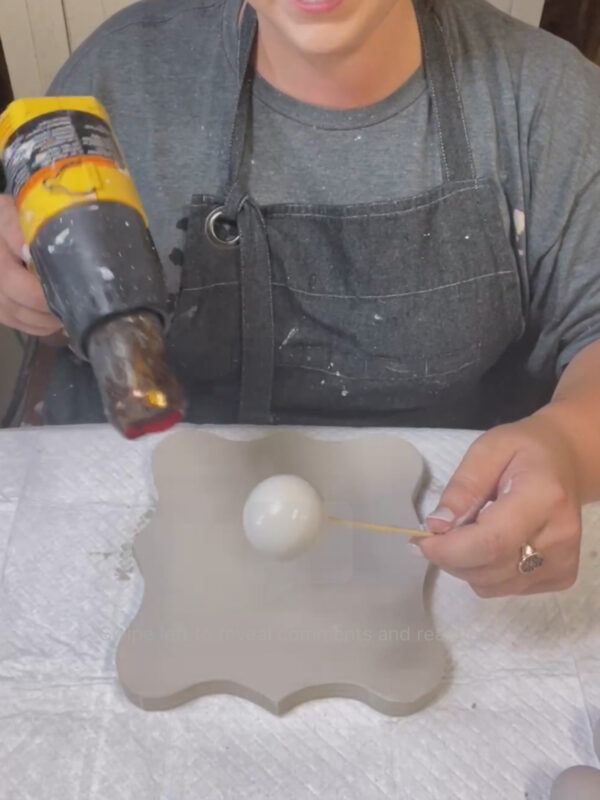 Of course no DIY around here is com­plete with­out a bit of dis­tress­ing with sandpaper.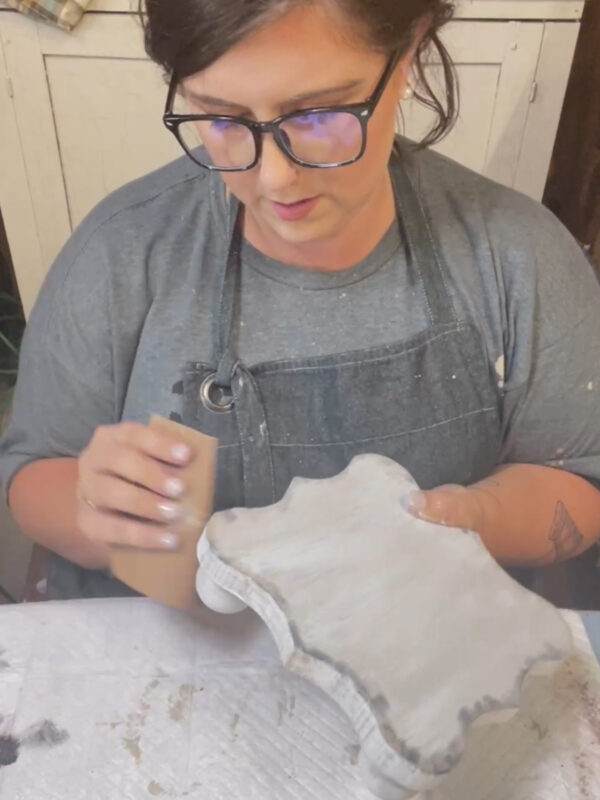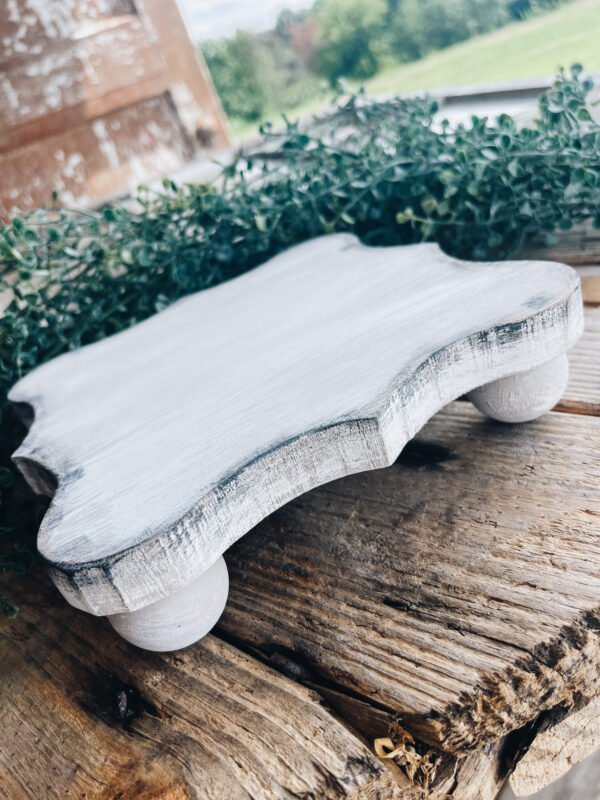 I love how a sim­ple lit­tle piece can make the cutest DIY ris­er. I can't wait to show you the newest idea I had for this shape! The pos­si­bil­i­ties are end­less and I am excit­ed to see the Craft Wood Club mem­bers show­ing off their cre­ations with their craft wood this month!