Y'all…. in case you didn't already know, I am in full blown Christmas mode over here! No I am not decorating yet but I sure am doing my best to prep and create decor for my transition from traditional reds and greens to a more neutral palette.
Changing color schemes can be difficult and those price tags will start racking up quick! So far I have been making plenty of ornaments and picking up some here and there at the dollar stores around town. However, the trouble I am running into is that most of all the jumbo styled ornaments or plaques are not available in the neutrals I am looking for. So naturally, I did what any DIY'er would do and I decided to make some for myself!
This project started with an old frame, some canvas, a word cutout and a little bit of paint. I found my roll of canvas on Amazon and my wood word cutout came from HERE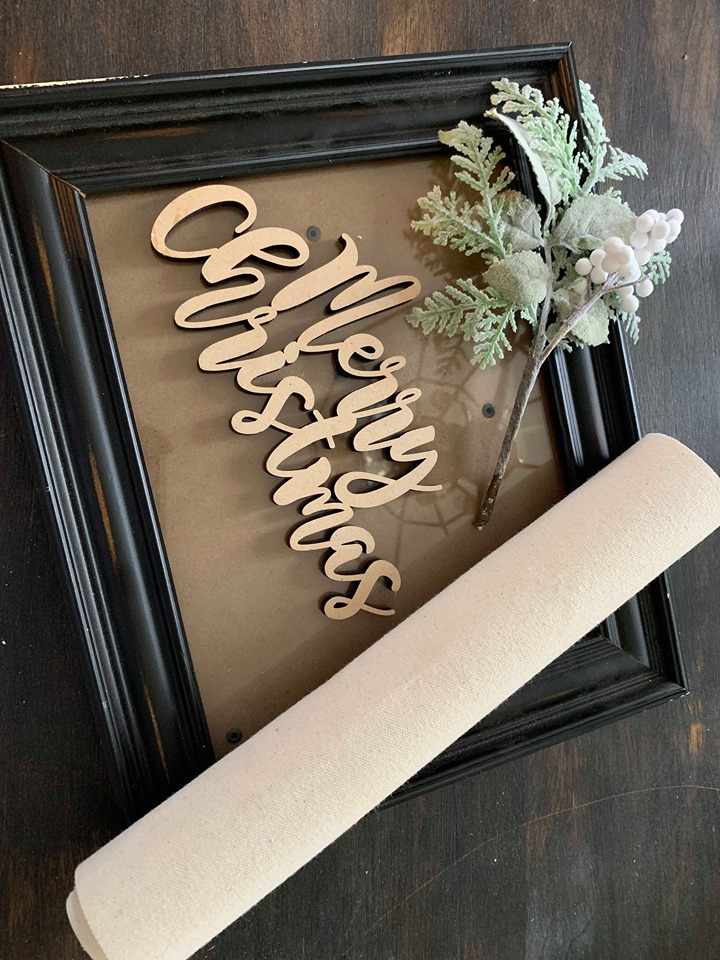 Start by removing the back and the glass from the frame.
Then lay your frame on your canvas and trace the outer edges.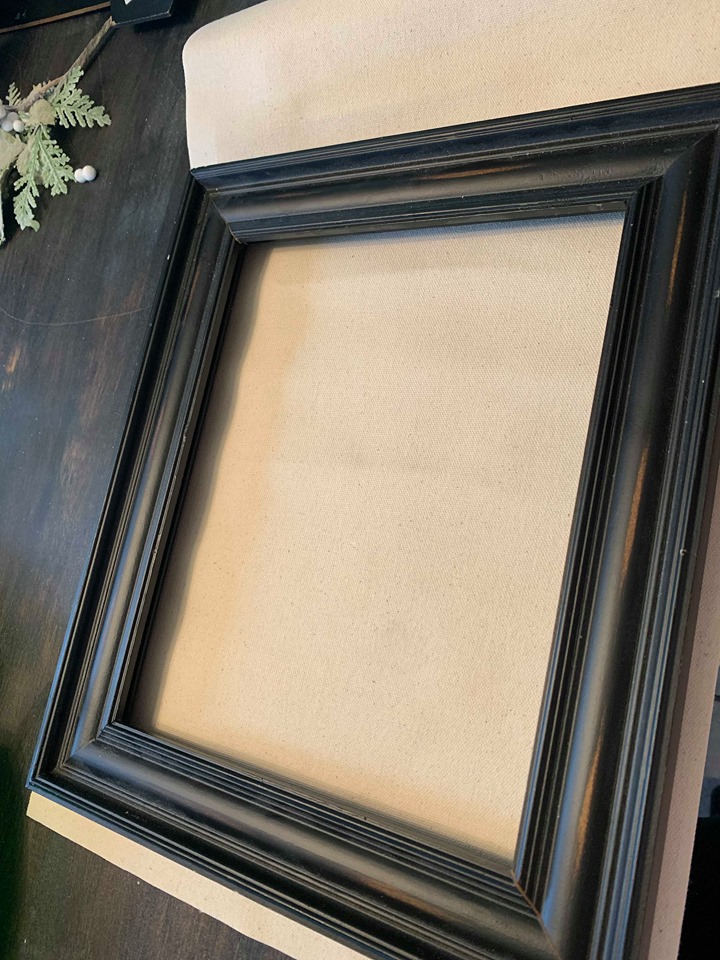 After cutting your canvas to size, simply hot glue the edges to the back of the frame. Be sure to stretch the canvas until it is snug. Press and hold.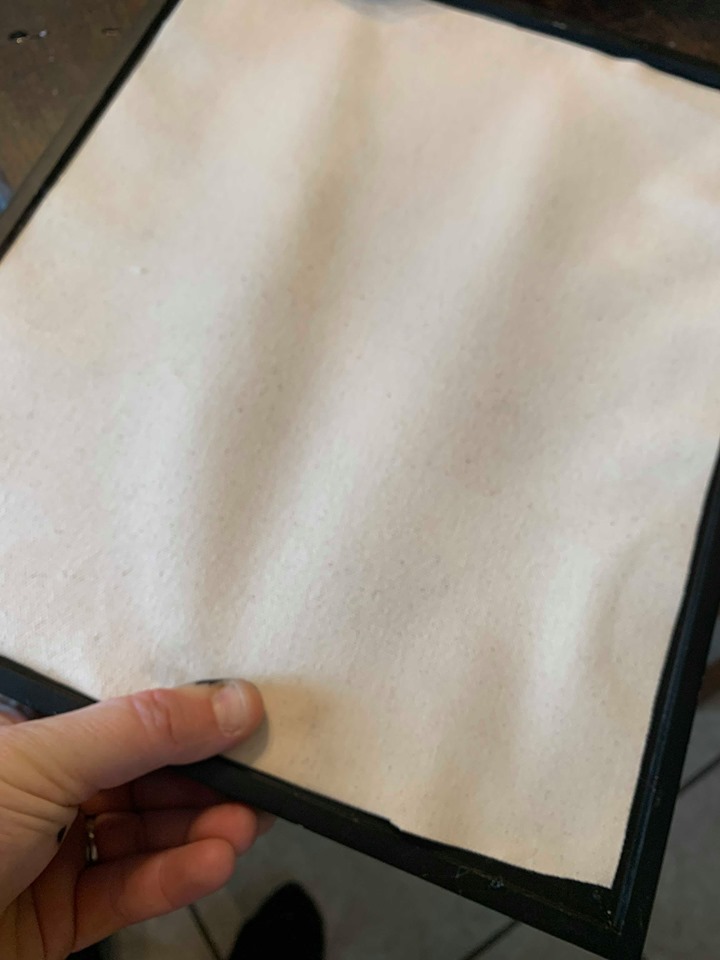 Then, paint the wood word cutout and allow to dry. I chose black and white for a nice neutral farmhouse look.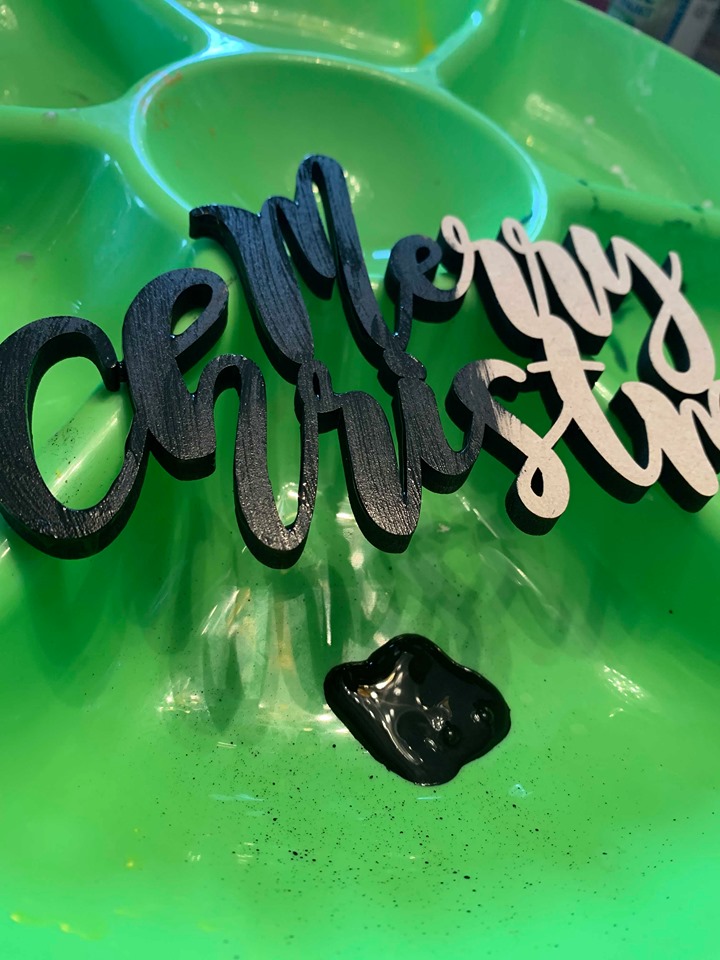 Grab your hot glue and apply to the back of your words and press onto your canvas. Be sure to press and hold long enough for the glue to adhere nice and strong. I mean how stinkin' simple!!!!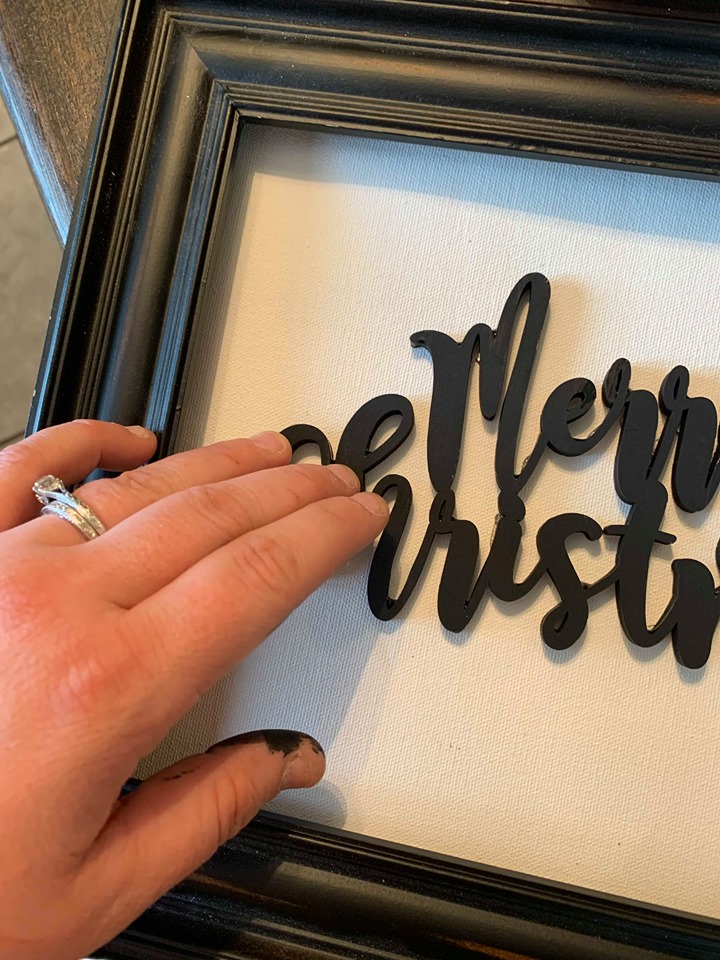 Style your new ornament in the branches of your tree, place on a shelf or hang on the wall either way you can't go wrong with this one. It is super easy! I'm even thinking about creating some smaller ornaments using smaller frames!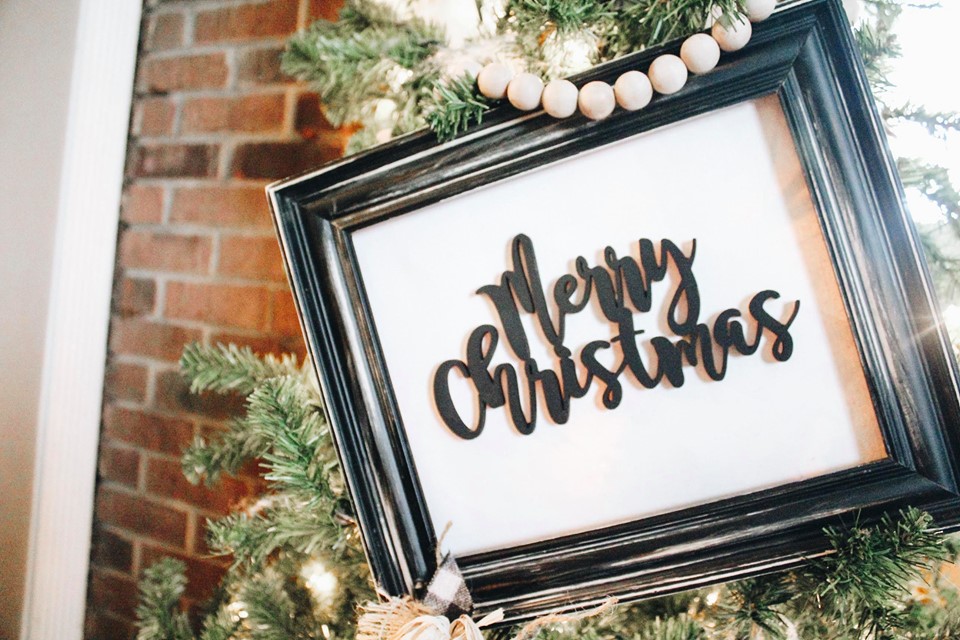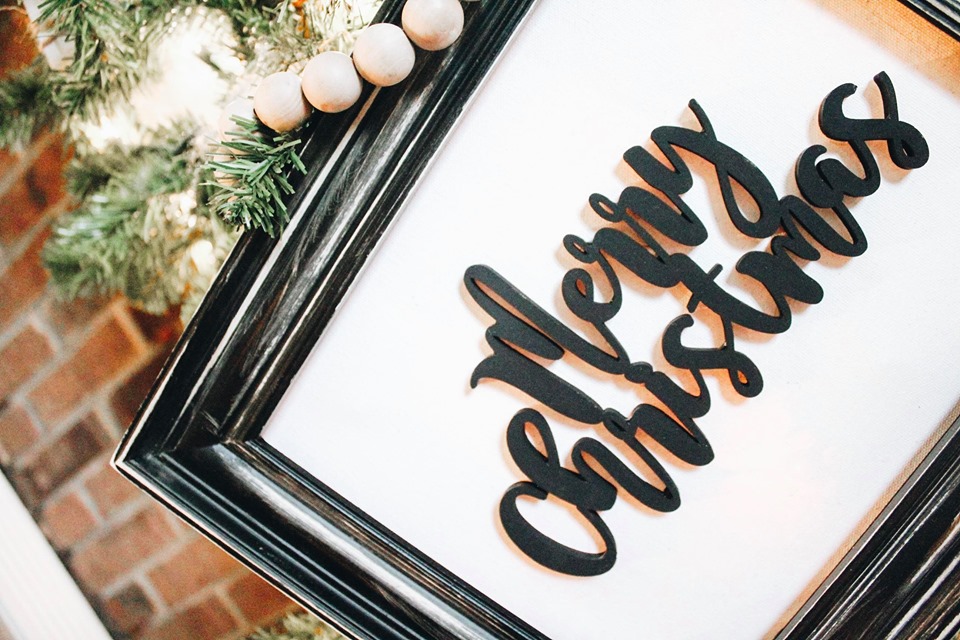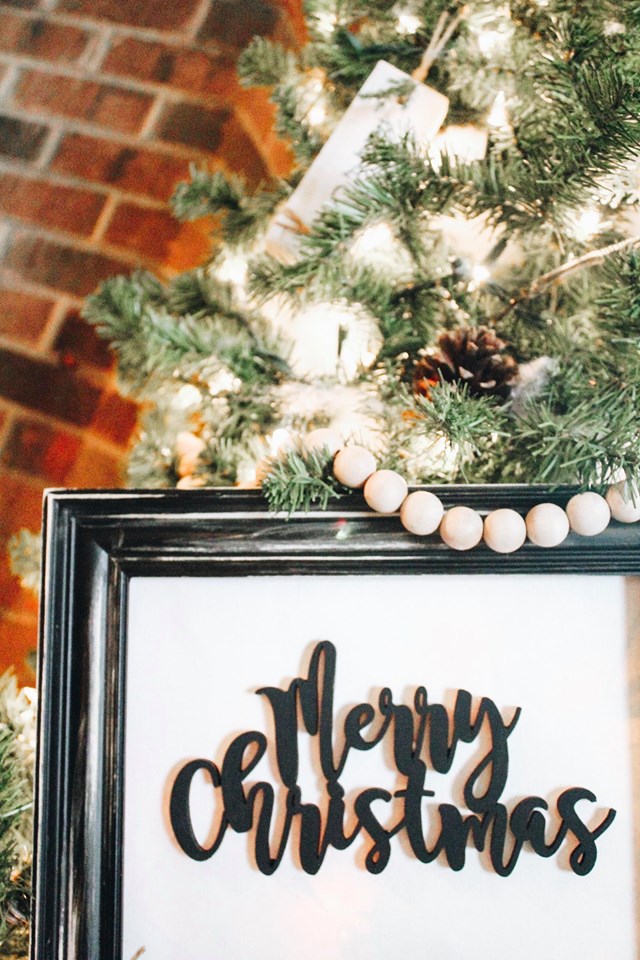 -PIN FOR LATER-