Y'all know I love me a thrifty DIY from time to time and let me just tell ya, this lit­tle DIY Dol­lar Tree cloche does not dis­ap­point! Use it for trin­kets, dis­play a can­dle or sim­ply let it stand on its own. Any way you use it your guests will nev­er know it was a DIY. That can be our lit­tle secret.
Supplies for a DIY Cloche
Small wood turn­ing (I used a wood can­dle­stick holder)
Small trin­ket tray (Dol­lar Tree)
Class cup or vase (Dol­lar Tree)
Knob
Paint
Rub-On Trans­fer (Dol­lar Tree)
Quick and Thick mul­ti sur­face glue or any oth­er type of strong adhesive
Begin by attach­ing your turn­ing to the base of the trin­ket tray for added height and paint with chalk paint. I used white by Waver­ly. It has excel­lent cov­er­age and eas­i­ly cov­ered the exist­ing pattern.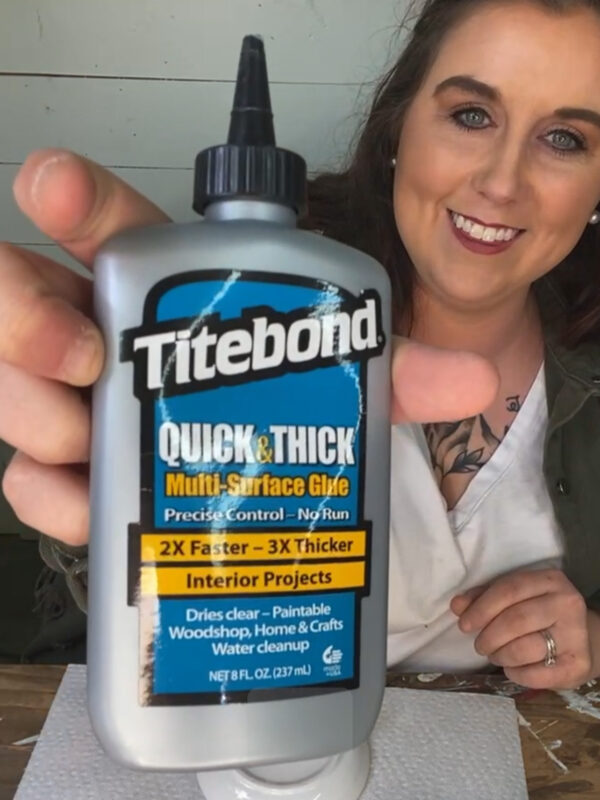 Next, I applied the rub on trans­fer. This process is pret­ty self explana­to­ry. Sim­ply peel the back­ing off and rub with a flat object to trans­fer the image to tray.
Just be sure to peel the plas­tic back slow­ly to ensure prop­er transfer.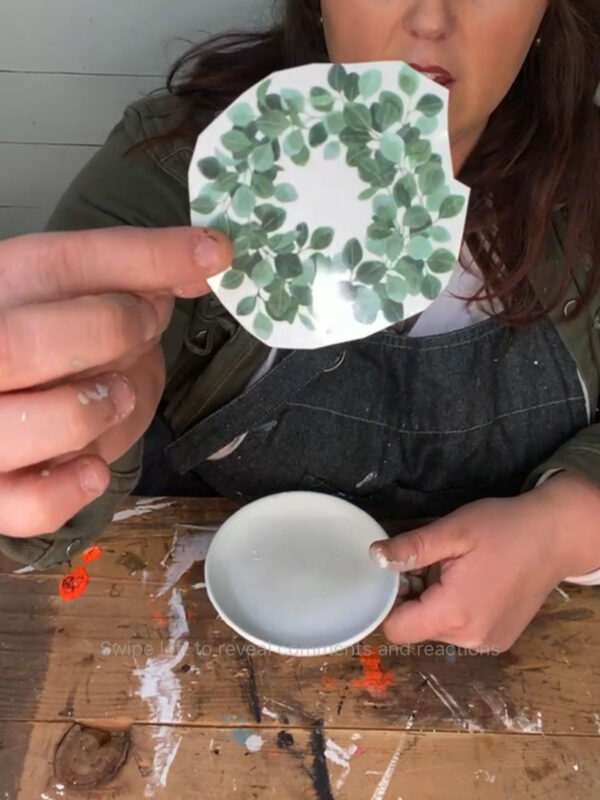 DO YOU LOVE MAKING YOUR OWN DECOR?
Then you will LOVE the R+R DIY Decor Box! Get amaz­ing home decor projects + sup­plies shipped to your door each month!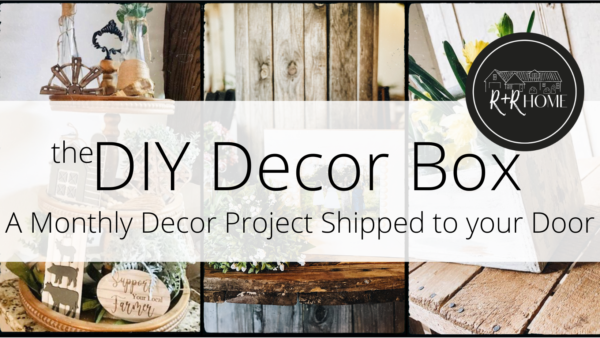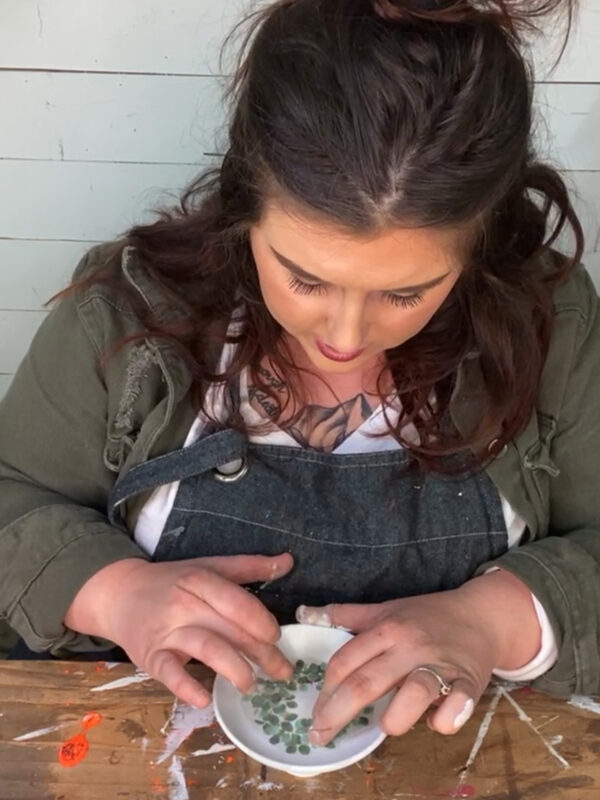 I did end up seal­ing the base with a mat­te var­nish. It's just a lit­tle extra pre­cau­tion against the heat of the can­dle or wear and tear from every­day use.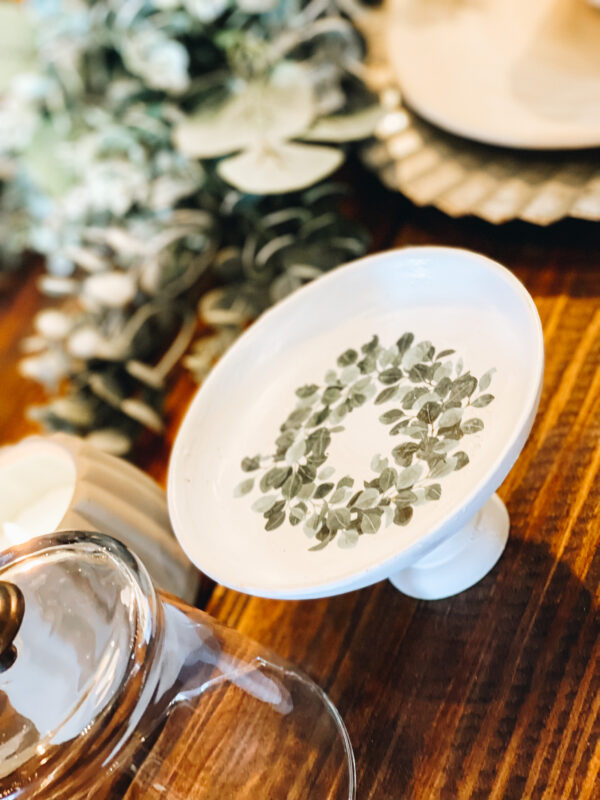 The last step of this sim­ple lit­tle DIY is attach­ing the knob to the base of the glass which will become the actu­al cloche. I think I might have a lit­tle bit of an obses­sion with cloche DIYs. I made a win­ter scene cloche with a cou­ple of thrift­ed items a few years ago that could eas­i­ly be switched out for the sea­sons. Recent­ly I even made a minia­ture St. Patrick­'s Day dis­play for a glass cloches we have in store.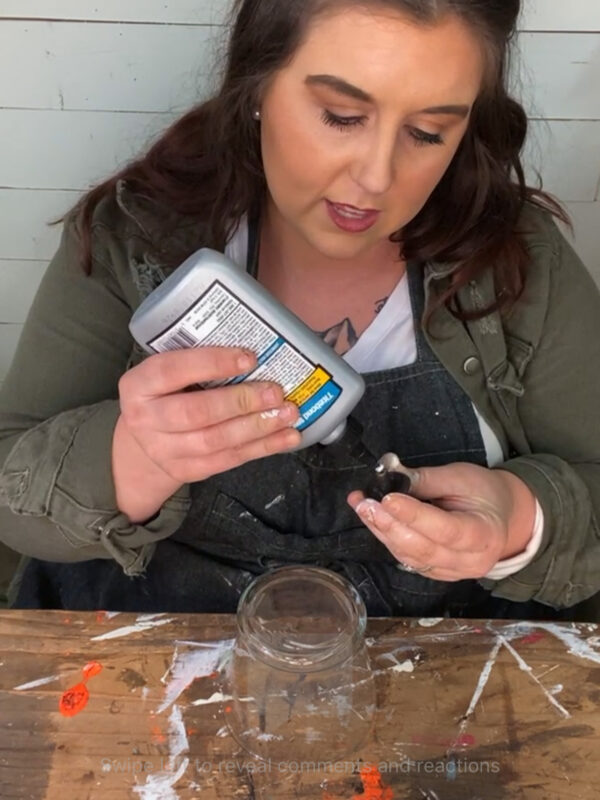 Look at how pre­cious this old knob looks perched on top of the glass! I would rec­om­mend a knob with a bit of a wider base if only using an adhe­sive. Oth­er­wise I would sug­gest a glass drill bit and small screw to secure it to the top.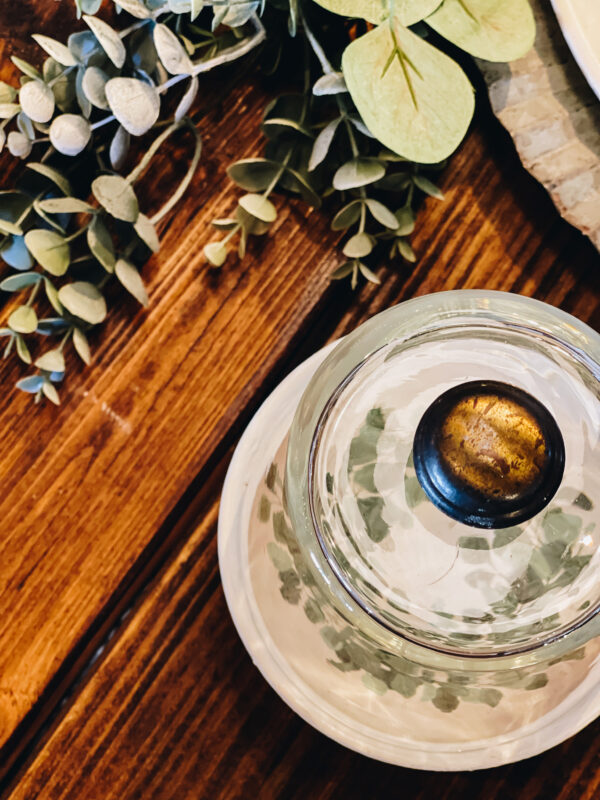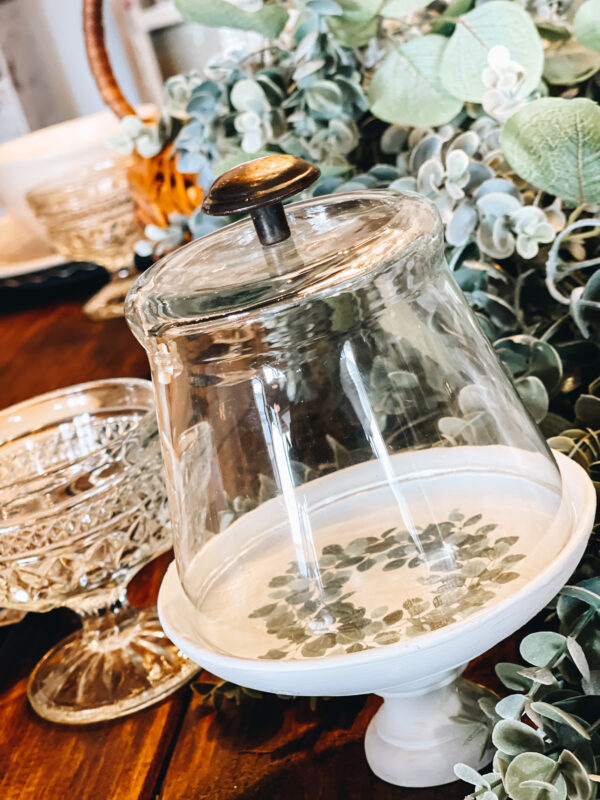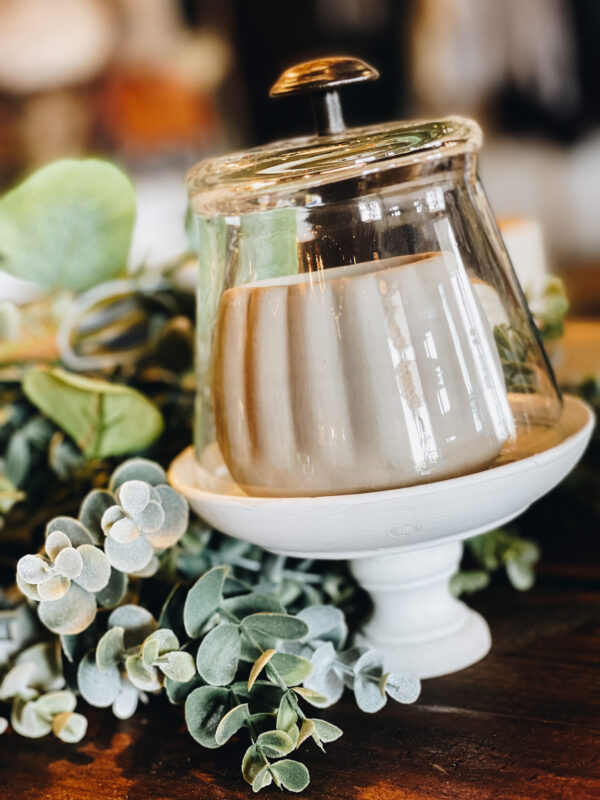 That is all there is to this sim­ple lit­tle DIY Dol­lar Tree cloche! I love being able to bring a few things togeth­er to make some­thing so adorable and thrifty! We have lots of decor pieces, can­dles and sit­ters for you to choose from for styling your DIY decor projects in our online home decor boutique!