I am elbows deep in packing boxes and cleaning out soooo much clutter before we move. That is how I discovered the peices for this little gem. I was in my "office" which has really just become a storage area forall of my supplies and projects when I came across these candles, and an old broken tray. They were not stored together and, in fact, separately, they all looked pretty sad. With me being in clean-out mode they were tossed mindlessly into the donate box.
Yep, this project almost didn't even happen. It wasn't until I was loading things into the car that a couple if the candles managed to fall out of the (overflowing) box side by side in the trunk. Que the lightbulb over my head. That my friends, is where this idea was born. Nothing fancy just a little inspiration literally amidst a pile of junk!
I knew there was one more candle deep in the box somewhere so I dug it out thinking I could spruce them up a bit to add to my Christmas decor. The tray was laying there in the trunk begging to be put to good use so I snagged her up and inside I went to shift into DIY mode. Packing had quickly become a thing of the past lol….I may have a slight problem here.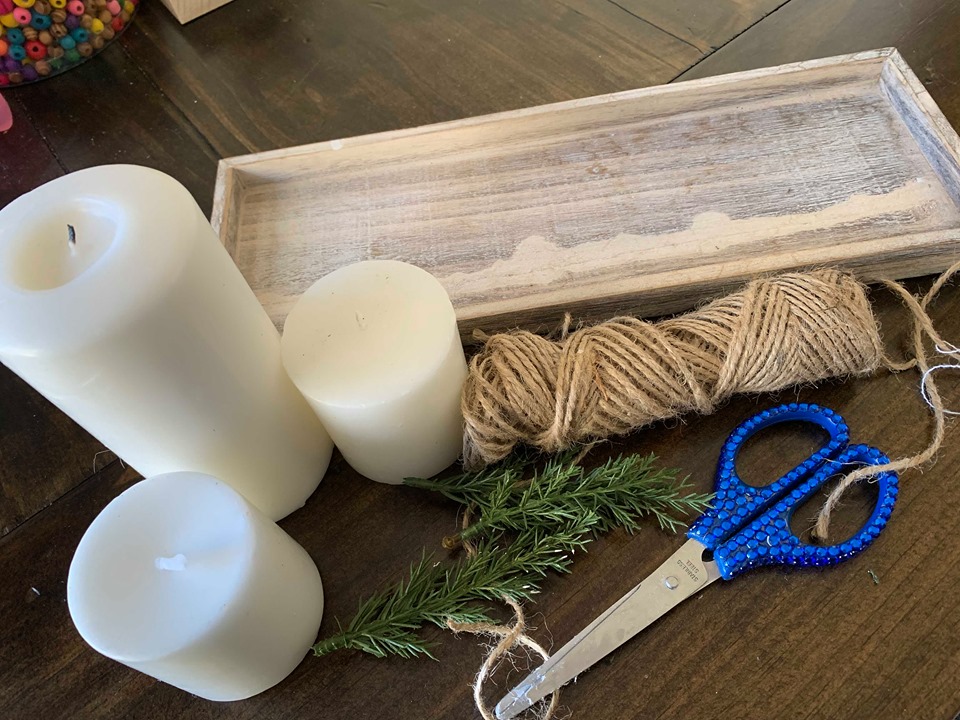 Just to add a simple touch of Christmas, I had some tiny little faux spruce pieces that had fallen from some garland. I trimmed them to fit the length of my candles.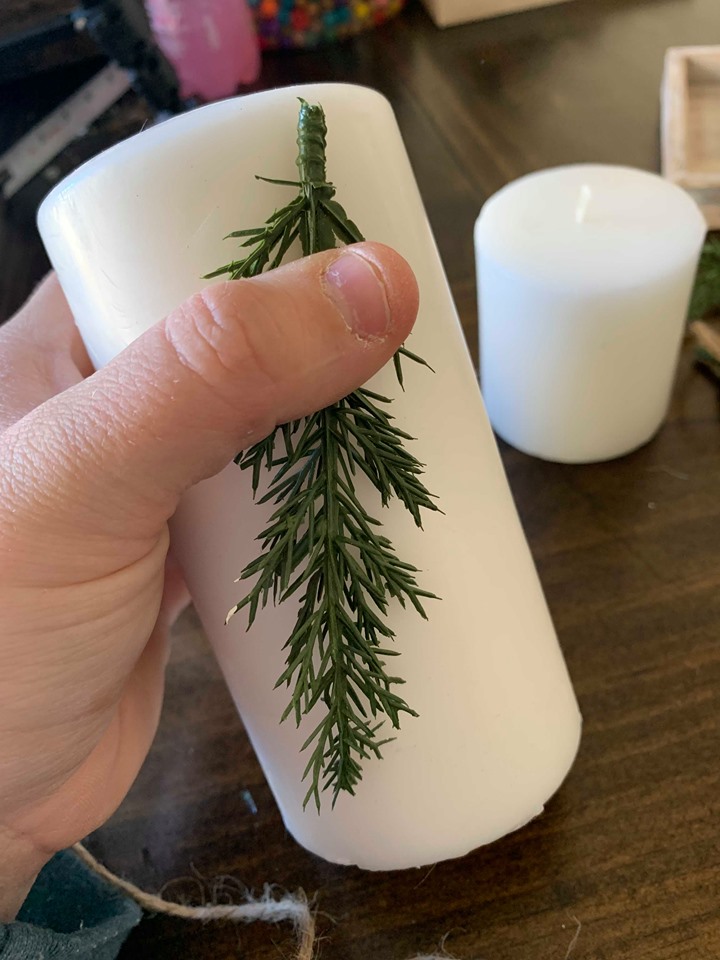 Then, I simply attached them to the candles by wrapping jute twine around the candle and greenery.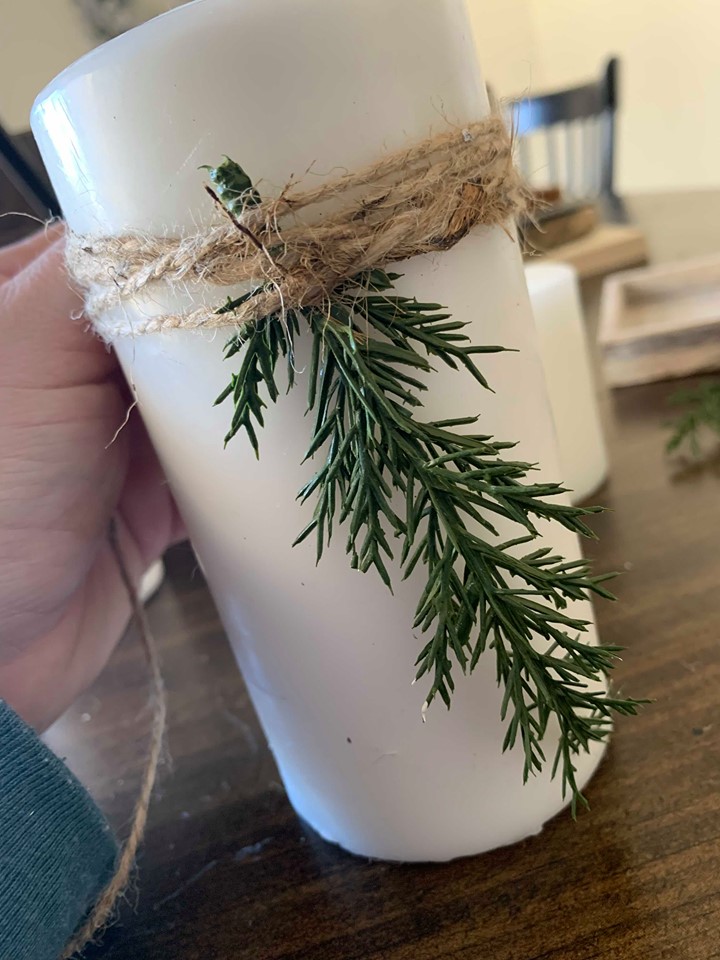 I secured the jute with a single knot in the back. You could very easily bring the jute around the front of the candle and make a cute bow. For me, I was thinking clean and simple.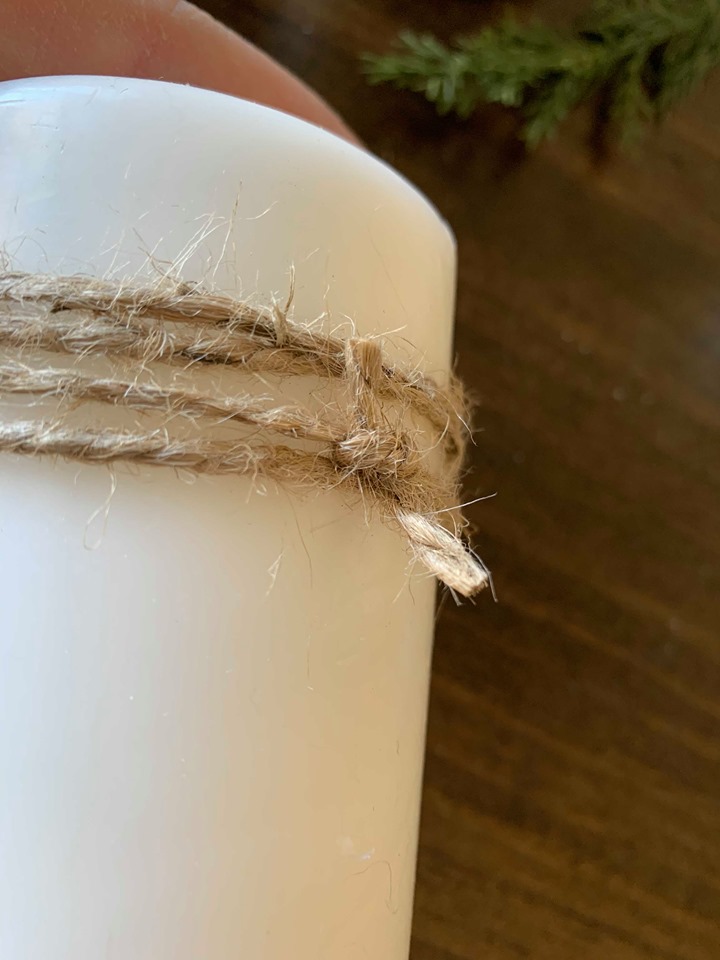 That brings us to the end of our cute little candle display, y'all! I arranged them in the tray to bring them together and wha-lah! A perfect little Christmas Candle Display with very little time or effort! I still can't believe this one almost slipped by me and went to donation! The best part is, you can totally do this too! Gather up some candles from around your home and add just a little something extra to bring them together for your own easy display!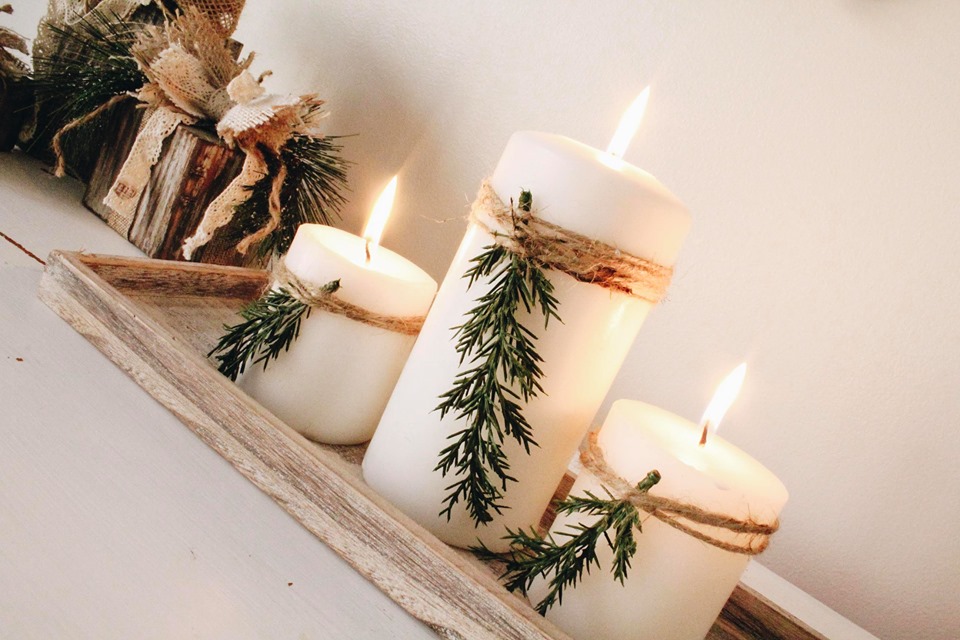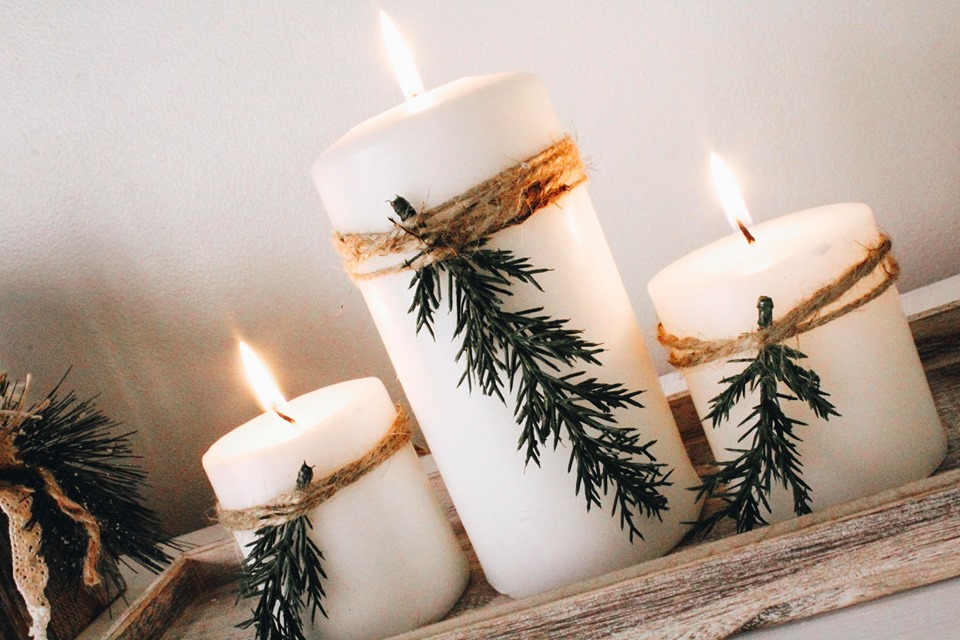 BE SURE TO FOLLOW US ON INSTAGRAM, PINTEREST + FACEBOOK
-PIN FOR LATER-