Styling cof­fee tables has become one of my favorite ways to quick­ly change up my decor for dif­fer­ent sea­sons or occa­sions. Late­ly I have been mak­ing a lot of new DIY decor pieces from the DIY DECOR BOX and I was so excit­ed to see them all come togeth­er so beau­ti­ful­ly as my cof­fee table decor for Spring.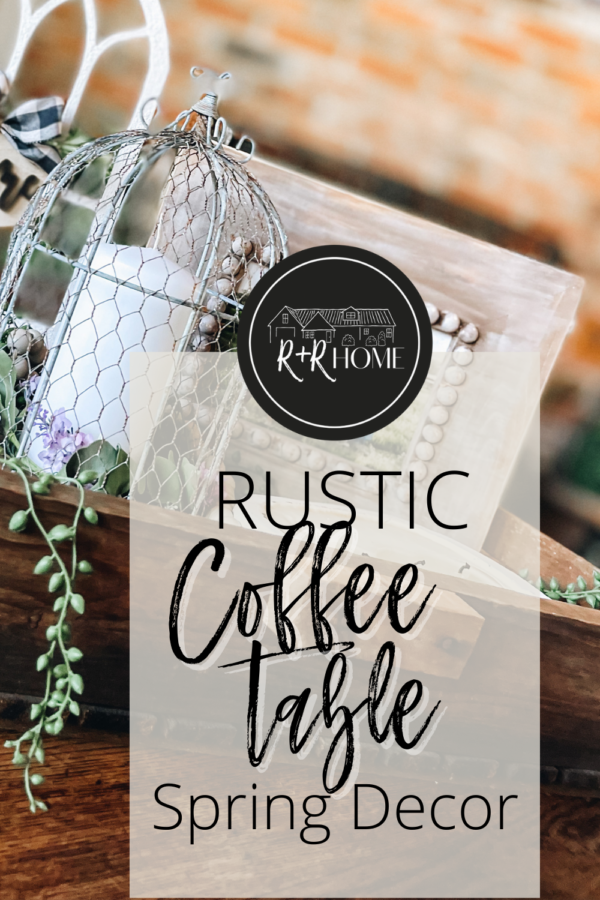 Mem­bers of my DIY Decor Box sub­scrip­tion received all 3 of these beau­ti­ful decor projects (you won't beleive these are DIYs) to make for them­selves and I shared with them how they could take all three of their com­plet­ed projects and bring them togeth­er for a beau­ti­ful cohe­sive look for Spring!
I com­plet­ed the Spring look with some beau­ti­ful pieces of hand picked home goods from Roost and Restore Home.
Come take a look!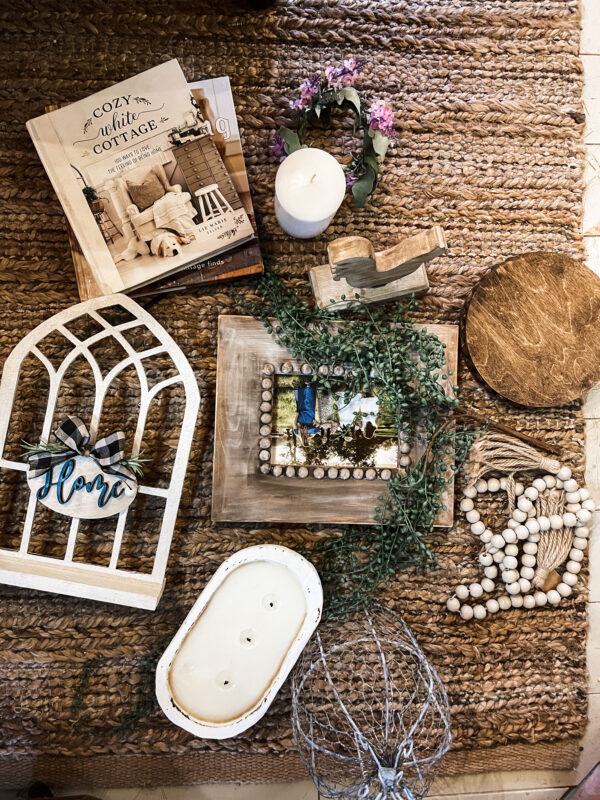 This cute bead­ed farm­house frame was one of the key pieces in mak­ing this cof­fee table styling come togeth­er. We made this beau­ti­ful frame in Jan­u­ary using the kit from our DIY mem­ber­ship. Mem­bers received all of the key com­po­nents for assem­bly and were able to cus­tomize it with their own picture!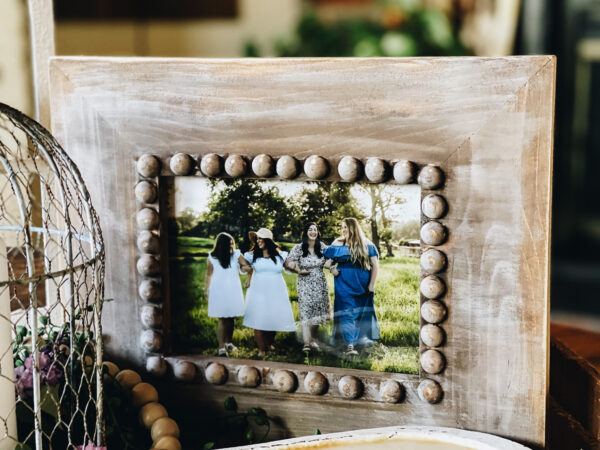 This cathe­dral arch was also a DIY and it added the per­fect height to the group­ing. I love the added tex­ture the sand paint tech­nique brings to the table.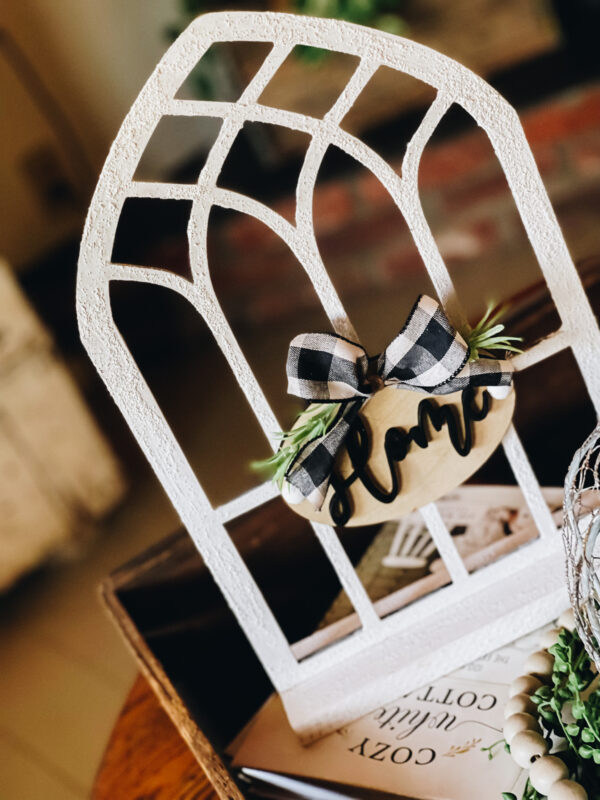 The addi­tion of this DIY wood bead ris­er make this entire rus­tic look come togeth­er. This piece was the project we sent to our mem­bers in March! I mapped out all the details on a sep­a­rate post if you would like to see how we made the wood bead ris­er HERE.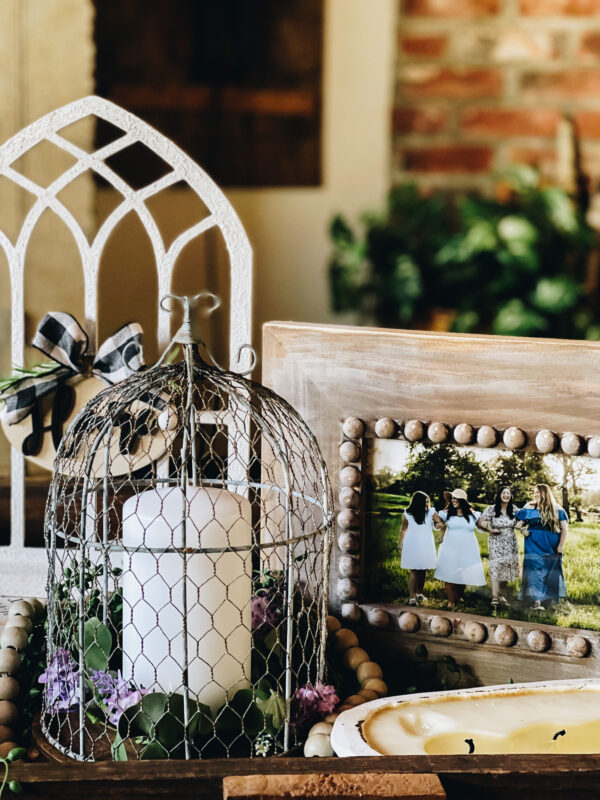 I rec­om­mend any­time you are bring­ing a col­lec­tion of items togeth­er like this to find a tray to group them on. It's the per­fect way to instant­ly make all of your pieces look cohe­sive. After I had all of my big pieces togeth­er on the tray I sprin­kle in a faux trail­ing plant and one of my favorite springy dough bowl can­dles from my shoppe!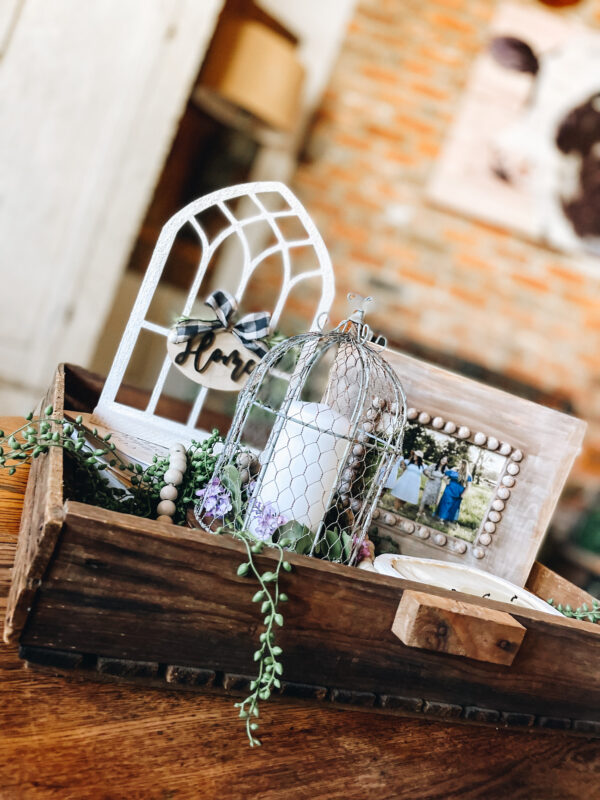 This was seri­ous­ly the eas­i­est rus­tic cof­fee table styling ever! I love how the DIY Decor Box can help you achieve effort­less­ly beau­ti­ful looks like this one!