I have been want­i­ng a wood bead ris­er for a while now. Every time I see one in pass­ing I think to myself "I can total­ly make that." Do you ever do that? That's one of the many rea­son why I love our DIY Decor sub­scrip­tion box. The best part is sub­scribers no longer have to put off the decor projects they want to try for their home. We lit­er­al­ly shipped every­thing need­ed to make this wood bead ris­er! I list­ed the sup­plies I used down below if you are want­i­ng to make one for yourself.
Here is what you will need to repli­cate the wood bead ris­er like we made in the box!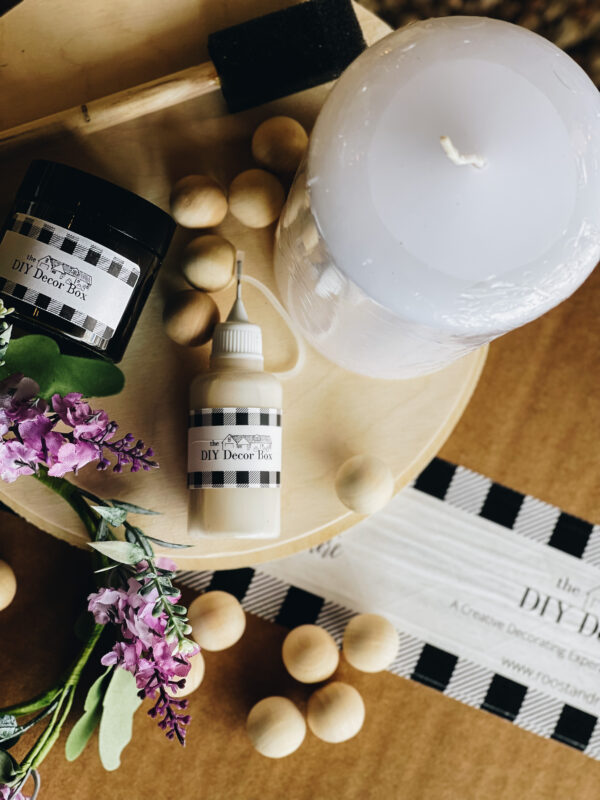 I start­ed by stain­ing each of the wood rounds and beads with a dark wal­nut col­ored stain. The col­or I am using here is a blend of a few dif­fer­ent shades we pro­vid­ed in the DIY Decor Box. Use a foam appli­ca­tor to apply the stain and blend with a paper towel.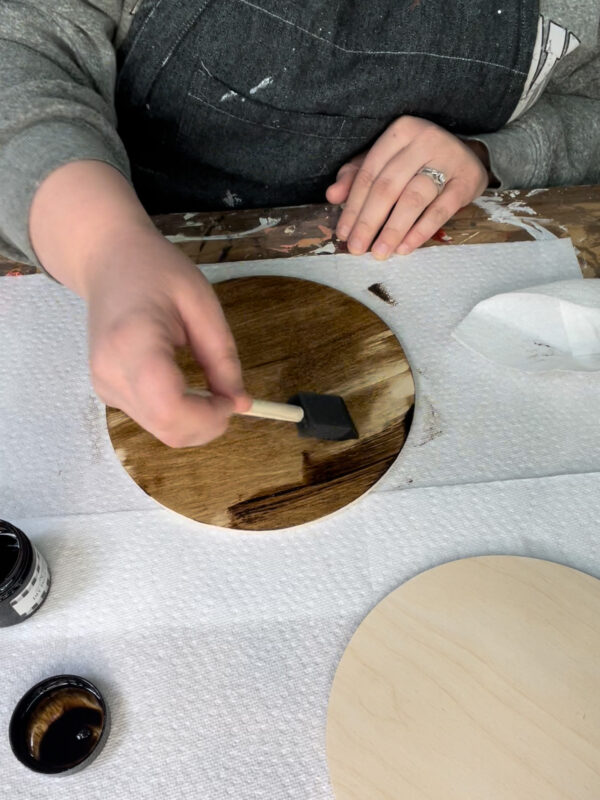 To stain to the beads I placed them in a dis­pos­able plate and rolled them around in a small amount of stain. I just used the appli­ca­tor to guide them around the plate.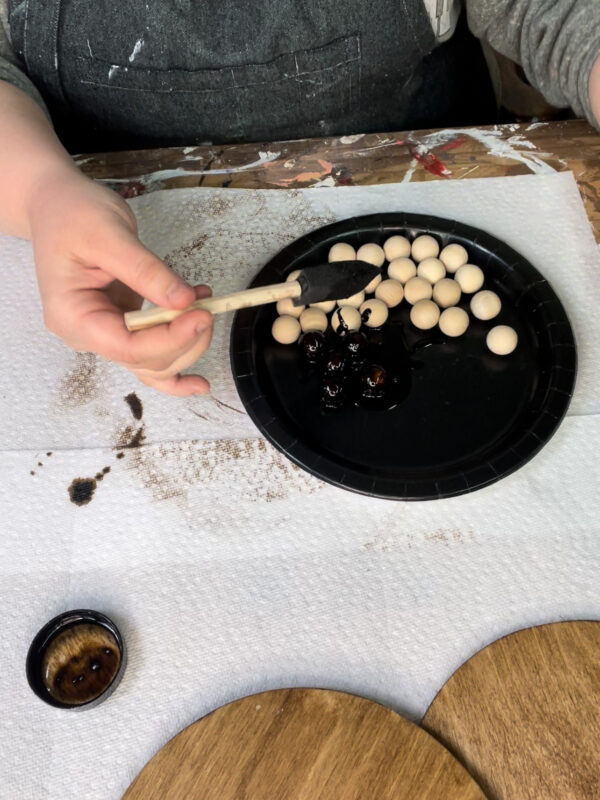 I then trans­ferred the wood balls to a paper tow­el and wiped the excess. I just love this beau­ti­ful rich col­or! You could also trans­fer the beads to a ziploc bag with the stain for easy, mess free cov­er­age. Hon­est­ly, what­ev­er gets the job done, am I right?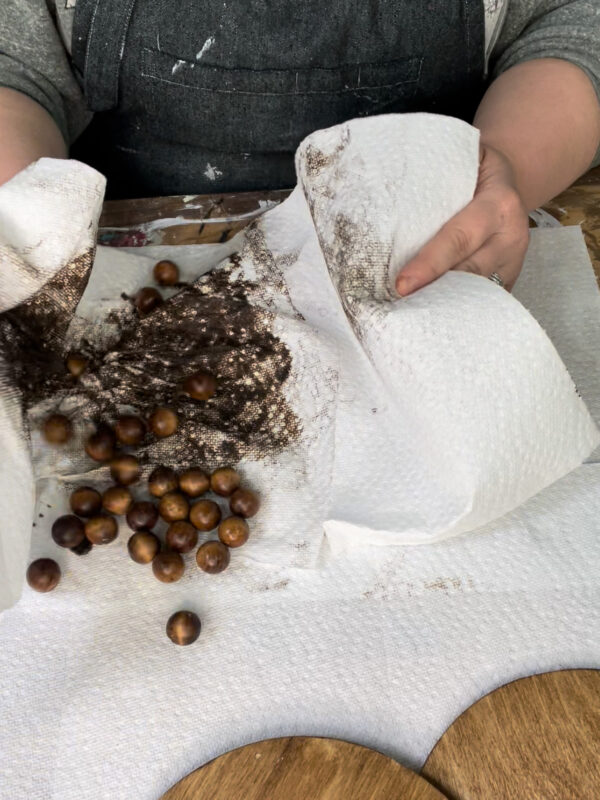 The next step of the process is sim­ply glu­ing the wood beads around the perime­ter of one of the cir­cle. A dot of wood glue on the bot­tom of each 3/4″ bead lined up end to end will make the per­fect fit on an 8″ circle.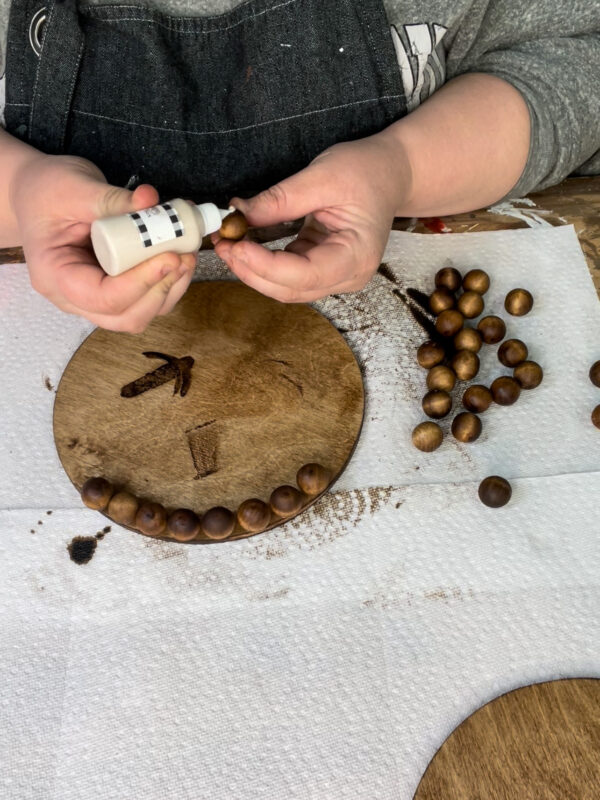 Place anoth­er dot of glue on top of the beads and press the sec­ond stained cir­cle on top!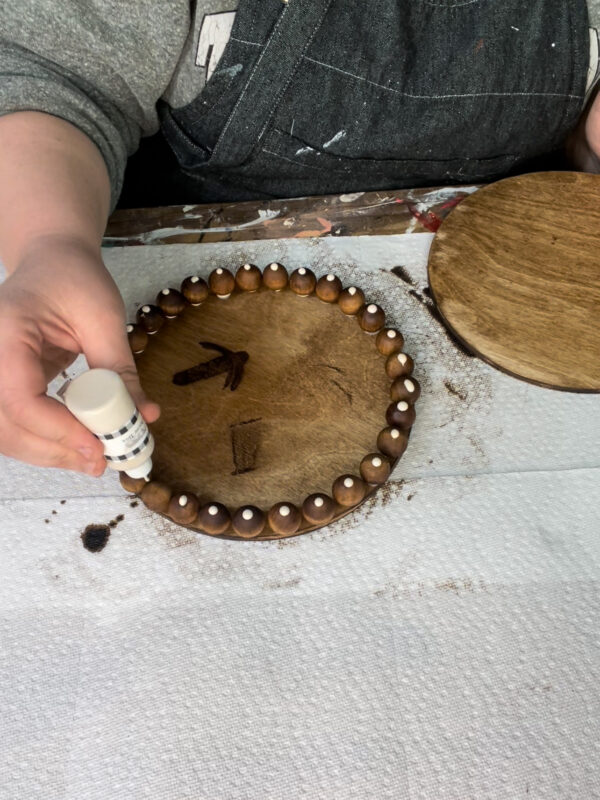 Allow the wood glue to dry com­plete­ly before styling with a can­dle or oth­er decor of choice. I went back and touched the dried glue with anoth­er bit of stain for blending.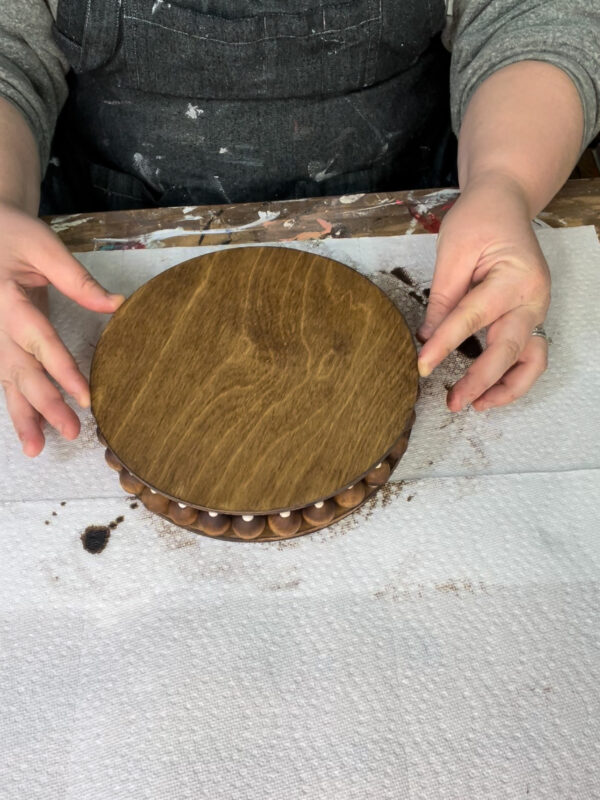 Once your wood bead ris­er is com­plete it is per­fect for styling a pil­lar can­dle and ring or even small shelf sitters!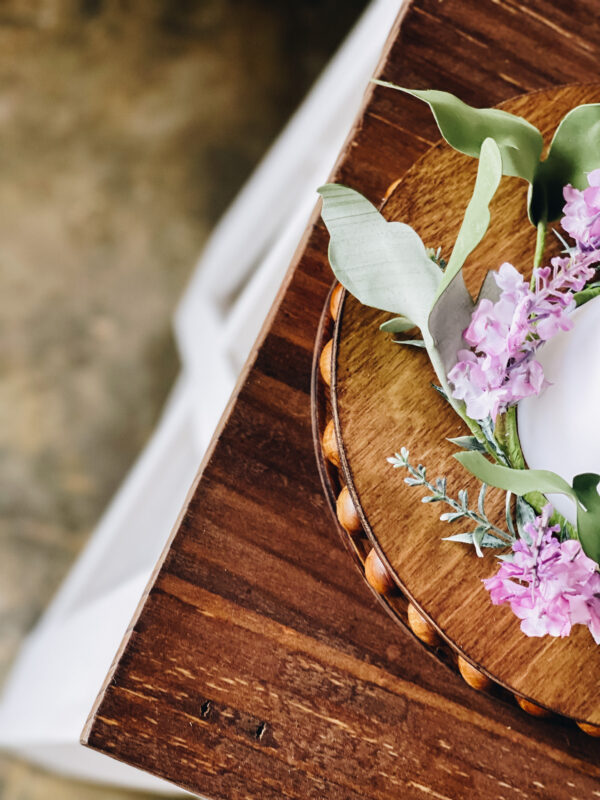 Look at this beau­ty! If you love mak­ing decor for your home then this decor sub­scrip­tion is def­i­nite­ly for you!