I have been look­ing for a good way to tex­tur­ize my fall DIY projects (did you see what I did to this thrift­ed planter?) and I final­ly found the solu­tion with this DIY sand paint recipe. I was inspired by a salt­wash paint­ing tech­nique my friend Chasi­da at Cus­tom South­ern Co. shared with her fol­low­ers on Face­book and it got my wheels turning.
I want­ed to find a way to recre­ate what she had done for my own projects since I did­n't have her medi­um on hand. This is the recipe I used to make my own tex­tured sand paint.
Ingredients for DIY Sand Paint
3 tbsp Plas­ter of Paris
2 tbsp of water
2 tbsp of paint or 2 oz craft paint (I'm using orange for fall but it can be any color)
1 tbsp of sand (play or natural)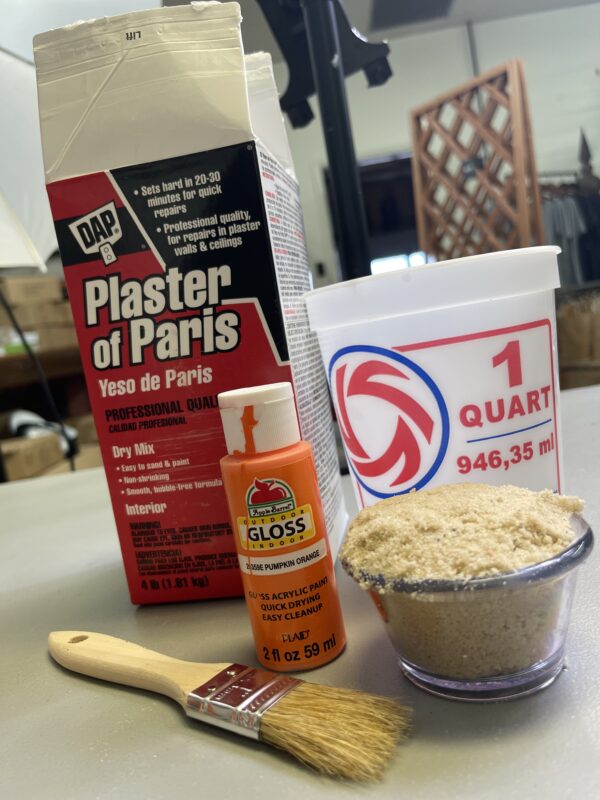 All you have to do is mix your ingre­di­ents in a con­tain­er and stir until com­bined. The tex­ture of the paint will be slight­ly more watery than tooth­paste, and grit­ty of course.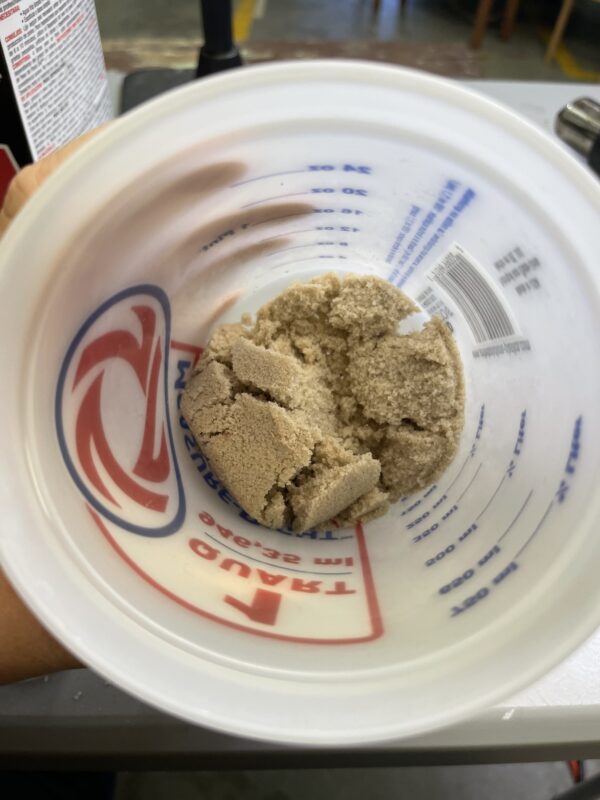 This recipe will make quite a bit of paint. You can store this for up to a week in a sealed con­tain­er so I rec­om­mend work­ing in small batches.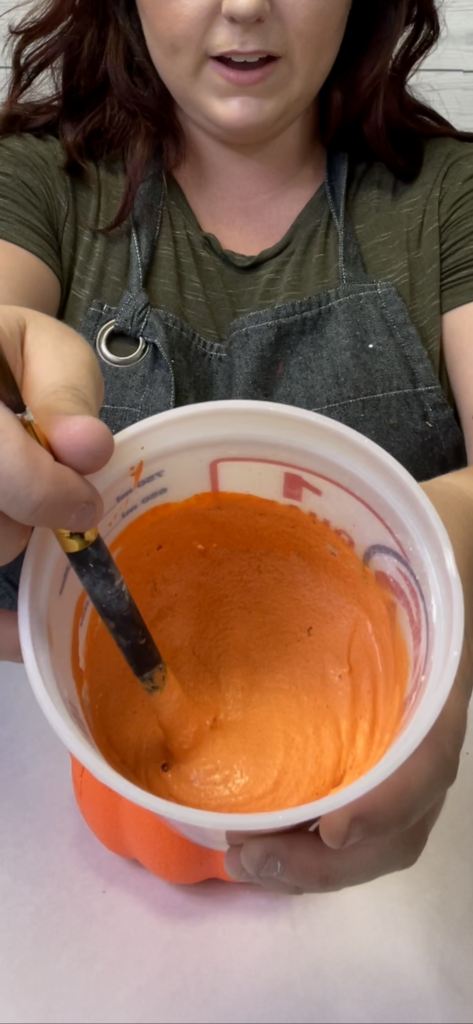 The plas­ter in this recipe thick­ens the paint but it also cre­ates a chalky fin­ish on the sur­face your paint­ing. You can spray with a lac­quer if you want a sheen but I per­son­al­ly love the mat­te look of my pump­kin as it dried.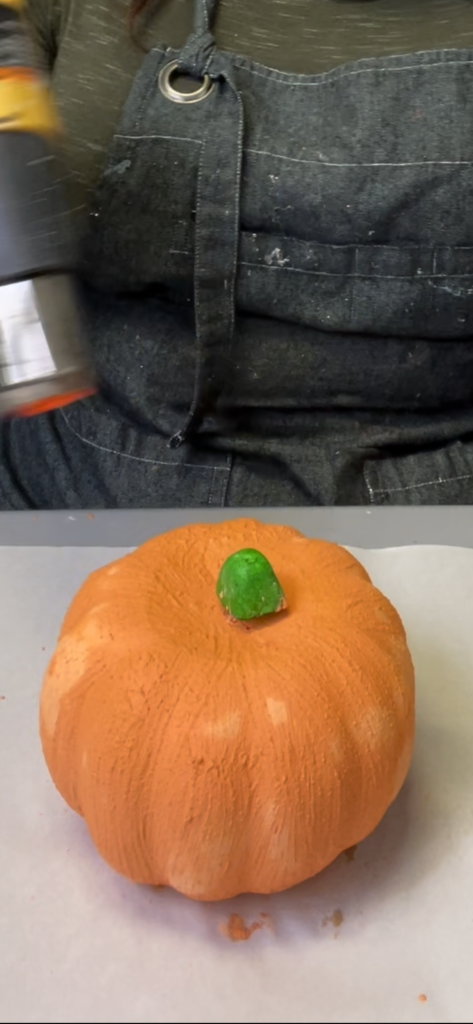 That's all you need to know to make your own DIY sand paint. It cre­ates a nice sub­tle tex­ture that is great for dis­guis­ing and trans­form­ing things like this Dol­lar Tree pumpkin.
Side note.…I fin­ished off this pump­kin with a bit of dis­tress­ing using Waver­ly Antique wax, span­ish moss and a some green­ery that I have for sale at Roost+Restore Home, my online home decor boutique.