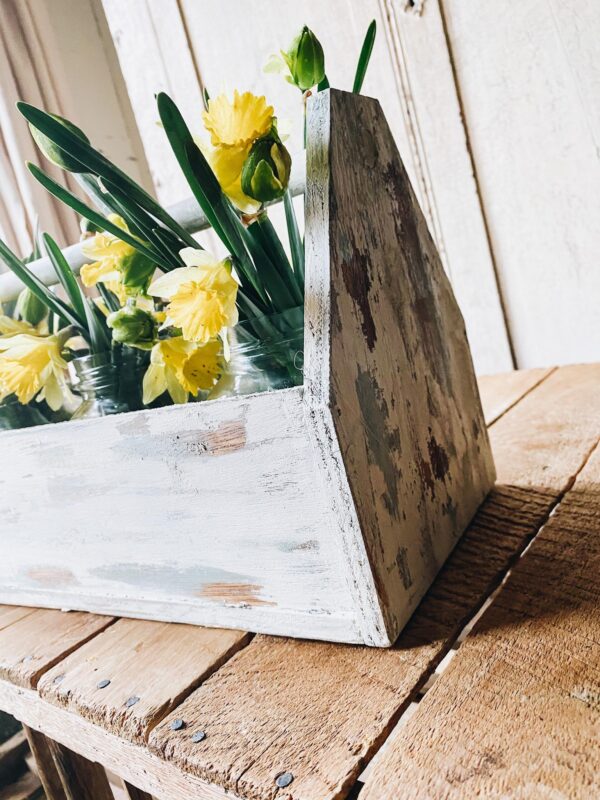 Do you enjoy making decor for your home?
This is for you if…
You love mak­ing qual­i­ty crafts
You don't have tools but you love wood projects
You want to dec­o­rate your home with home­made decor
You have a long list of DIY's you want to try
Want a tight knit com­mu­ni­ty of oth­er creatives!
What is The Woodshop?
Help­ing cre­atives build decor for their homes and con­fi­dence in themselves.
What You Can Expect…
1 BOX of DIY Wood Decor Project(s)…this is the REAL STUFF, y'all! We try to use reclaimed wood when pos­si­ble, includ­ing but not lim­it­ed to old pal­lets, barn wood, spin­dles, sal­vage etc.

1 MONTHLY face-to-face project par­ty with Kaycee and oth­er mem­bers where you assem­ble and dec­o­rate a project from your Wood Project Box via Zoom.

1 MONTHLY dec­o­rat­ing work­shop where we style our builds and learn tips and tricks from dec­o­rat­ing pro­fes­sion­als.

EXCLUSIVE DISCOUNT at www.thehomegoodsmarket.com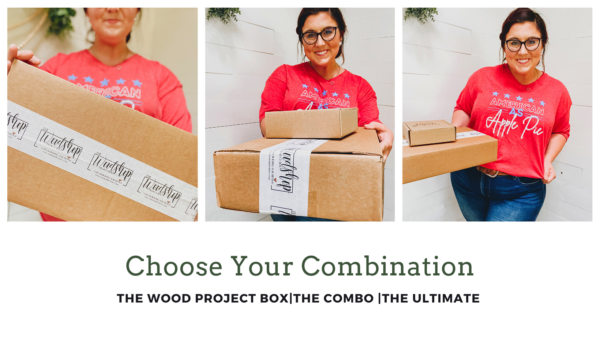 The Wood Project Box
The Wood Project Box is curat­ed box that is themed, sea­son­al and beau­ti­ful! Cre­ate your own beau­ti­ful decor for your home!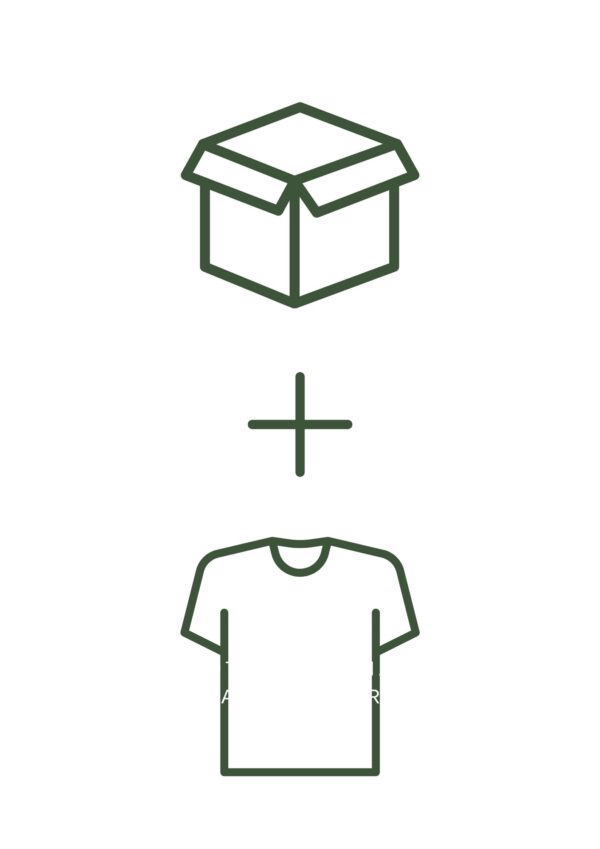 The Combo Box
The Com­bo Box com­bines both our Wood Project Box with our coor­di­nat­ing T‑Shirt Club tee for one great price!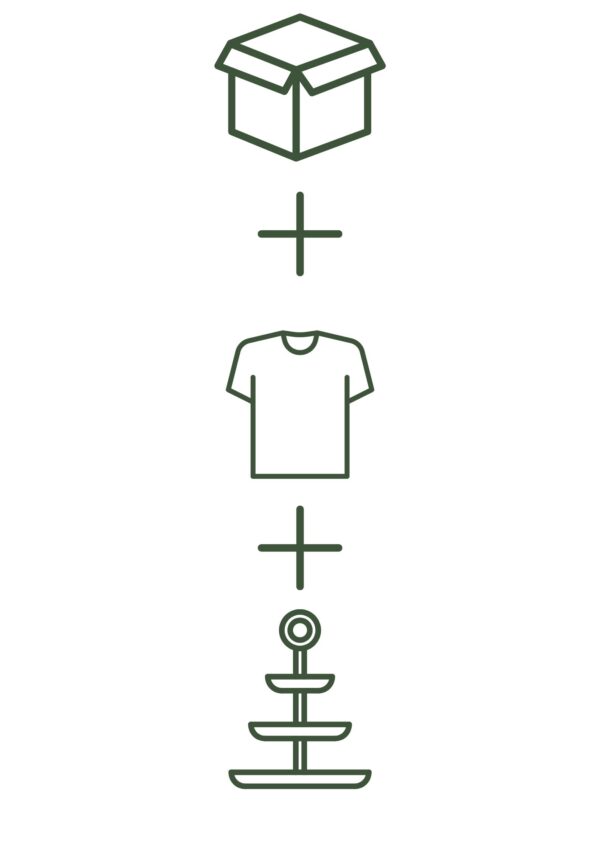 The Ultimate Box
The Ulti­mate Box is the Wood Project Box, the T‑shirt Club and coor­di­nat­ing tiered tray kit to com­plete your decor! The ulti­mate DIY decor experience!
What Members Are Saying
"Very excit­ed to get box. Fun, sim­ple and appeal­ing projects!"

-SHERRY DUFF
---
"OMG! SOOO… In love with my first box. Can­not wait to get my next project box. My hus­band even helped with the project box. Very impres­sive 👏 The flow­ers in it were absolute­ly beautiful 😍"

-ALORA DAVIS
---
"My pre­vi­ous 2 box­es have been awe­some, but November's box is AMAZING. There's mul­ti­ple crafts (more than expect­ed) plus a gift and a coupon. My heart is just so full right now"

-ASHLEY BEDWELL
---
"The Project Box­es are well worth it. I look for­ward to cre­at­ing unique home decor for my home and to use as gifts. Thank you for all your amaz­ing ideas!"

-SHEREE MINNICH
---
Frequently Asked Questions
What is in Each Box?
Each box will con­tain unfin­ished wood projects ready for your own per­son­al cre­ative touch. Each month the projects will be designed around a cen­tral theme so they can be styled togeth­er or sep­a­rate­ly around your home.
---
How Often Do I Receive A Box?
You will receive one box at the begin­ning of each month! Project Box­es are shipped via USPS Pri­or­i­ty mail on or before the 25th of each month.
---
When will I be billed and what does it cost?
Your mem­ber­ship will be billed $52 on the 1st of each month. That INCLUDES SHIPPING
No hid­den fees and no codes required!
---
Can I Cancel at Anytime?
Yes! No oblig­a­tions! At sign up you will be invit­ed to cre­ate a cus­tomer por­tal where you can track your box­es and con­trol your sub­scrip­tion includ­ing card and ship­ping info at any time! Your box can not be can­celled after it has gone to pro­duc­tion. Pro­duc­tion orders are placed on the 1st of each month and can­cel­la­tions MUST be made before then to avoid charge.
---
Do I get EXCLUSIVE Access?
YES! We hang out on our own PRIVATE Pin­ter­est board along with oth­er Wood­shop Mem­bers where we can share ideas for the wood you receive in your Wood Project Box. We also have a pri­vate face­book com­mu­ni­ty where you will have pri­vate access to all train­ings at any time.
You also receive an EXCLUSIVE DISCOUNT CODE for 10% off all oth­er items at www.thehomegoodsmarket.com
---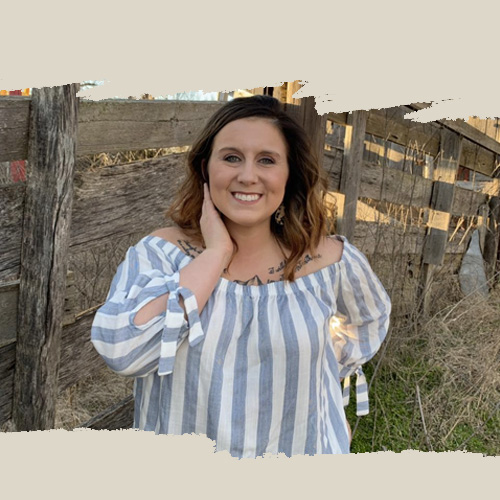 Hey! I'm Kaycee!
I have been teach­ing women how to make beau­ti­ful decor for their homes for two years now! In that short time, I went from being ter­ri­fied of pow­er tools and set­ting my own lim­its to help­ing women find their con­fi­dence in work­ing with their hands so they too can make their DIY dreams a real­i­ty. I am a believ­er in rolling up your sleeves and learn­ing to do things for your­self and I firm­ly believe you can too!
Let's learn new skills togeth­er and gain con­fi­dence in making!
Join a community of other like-minded creators, ready to decorate their homes with DIY decor!

CONTACT
For all inquiries and ques­tions please email
kaycee@roostandrestore.com