I am so excit­ed to announce the launch of our very first curat­ed print­able col­lec­tion! These designs encom­pass a warm vin­tage farm­house har­vest vibe and I think you will love the beau­ty they will add to your home this fall! These vin­tage har­vest print­a­bles were designed specif­i­cal­ly for our NESTING BOX INTERCHANGEABLE SIGNS and we are sim­ply in love with the charm and sim­plic­i­ty these bring to the table.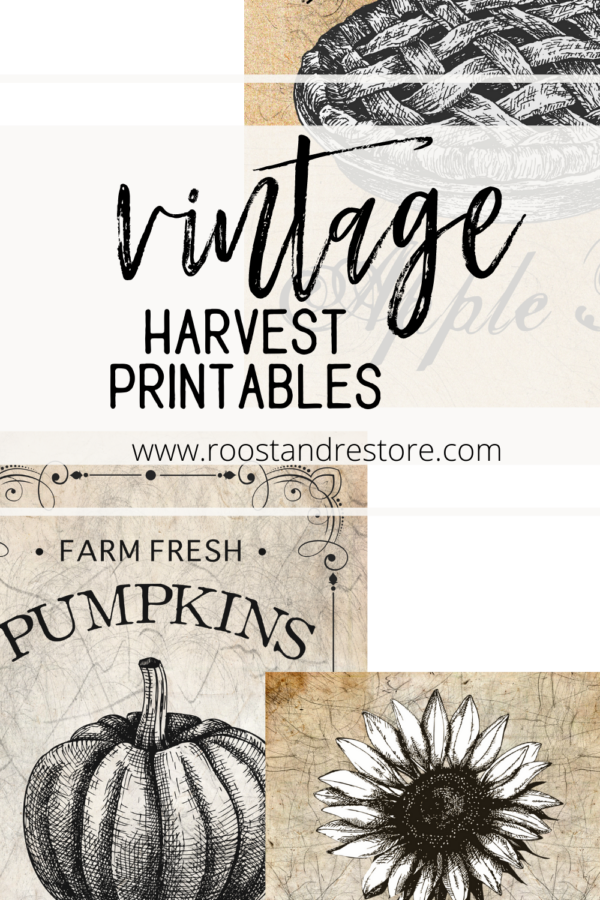 I can not wait for you to see this col­lec­tion. We designed them with the idea that they would make inter­chang­ing the Nest­ing Box back­grounds easy and fun. These print­a­bles give you DIY a very pro­fes­sion­al and clean look.
Sim­ple print, cut to size and mod podge your beau­ti­ful har­vest print­able to the mdf wood back­ground inserts.
What is a Nesting Box Interchangeable Sign
These are a patent pend­ing design cre­at­ed by yours tru­ly that serve as a con­ve­nience to avid DIY'ers, home decor lovers and mak­ers that want to do more than make dol­lar store crafts. A Nest­ing Box will take your craft­ing to the next lev­el and help you to cre­ate a tru­ly unique piece you can be proud to dis­play in your home year round!
Step 1 Chose a frame that fits your needs
Step 2 Select a back­ground that suits your style
Step 3 Print and attach one of our beau­ti­ful print­a­bles