This is hands down my favorite project yet! And yes I am aware that I say that about every project but this time I real­ly mean it! Let me give you a lit­tle bit of back­ground on this piece. Near the town where I live in Ken­tucky there is an annu­al 400 Hun­dred Mile Yard Sale that stretch­es across the state the first full week­end in June. I am lucky enough to be about 30 min­utes from the West­ern start­ing point for the sale.
A few years ago I went for the first time with my mom and let me just tell ya, we only made it about 4 miles the entire day! Entire neigh­bor­hoods are blocked off for this event and we loaded our car to the point we lit­er­al­ly could­n't fit a sin­gle dusty trea­sure more. It is tru­ly a pick­ers par­adise, and after that first suc­cess­ful hunt I was hooked!
This is where this sto­ry begins. I found a piece of "mys­tery wood" for $5. I had no idea where it came from or what it's old pur­pose was but I was cap­ti­vat­ed by it's ornate details. I snatched it up know­ing I was going to cre­ate some­thing spe­cial one day and restore it to life again. It had beau­ti­ful details, inter­est­ing curves, and enough of a lip on the the top (or bot­tom at this point I did­n't know which way was up) that I was cer­tain had the capa­bil­i­ty of hold­ing a shelf.
And I did exact­ly that.
After light­ly sand­ing it I mea­sured, cut and attached a 1x4 pine board with fin­ish­ing nails.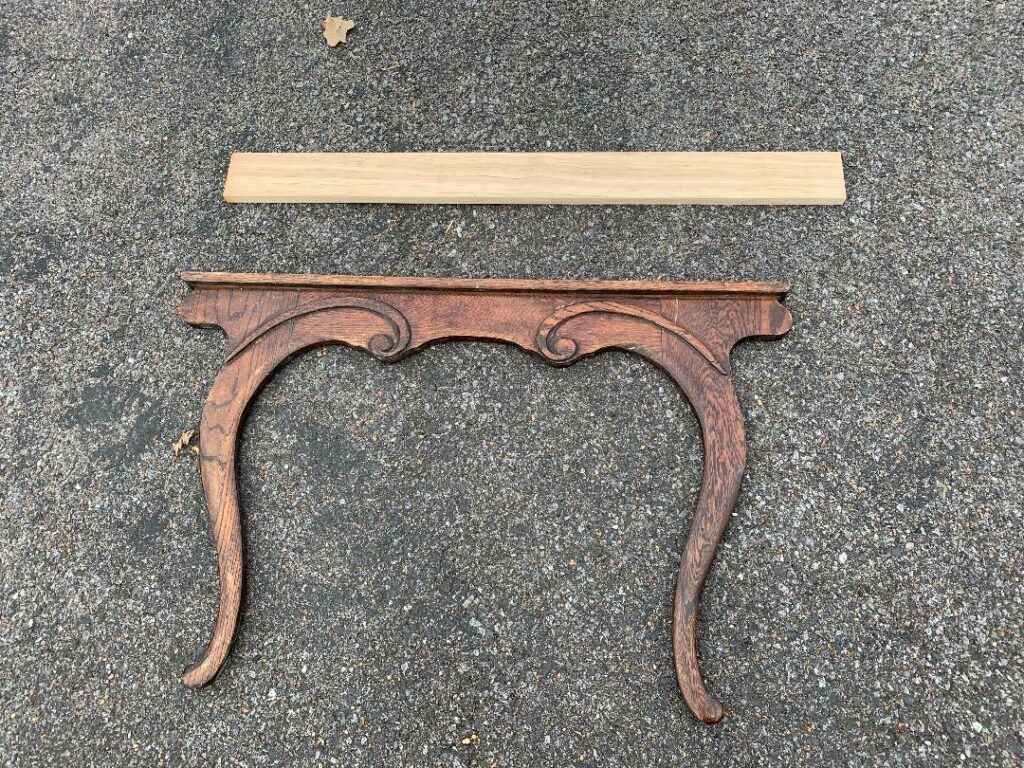 I mea­sured the board just long enough to leave about an inch of hang­over on each end. At this point I still did not know what its orig­i­nal pur­pose was but she seemed to be lov­ing her new look as a shelf. That emp­ty space right in the cen­ter is just beg­ging for a wreath don't ya think?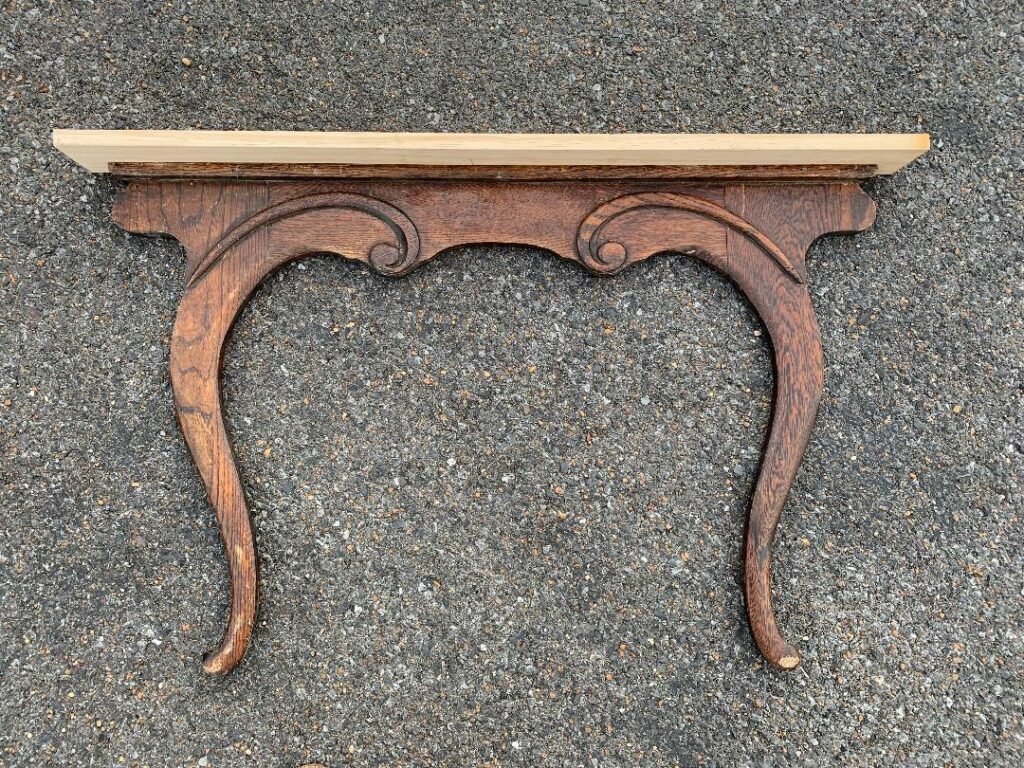 Next up was paint! I used a Rus­toleum Mat­te White fin­ish to com­plete this project. I did for­get to pho­to­graph this step. I'm blam­ing it on my eager­ness to get her fin­ished and hung in my din­ing room.
After paint it felt a lit­tle too new and bright. In order to bring out the beau­ty and age this piece was sure to hold I decid­ed to us a light dis­tress­ing tech­nique using a sand­ing block. I lit­er­al­ly did this step after attach­ing a hang­er and plac­ing it on the wall. It was a good way to see the shelf from the most com­mon angle that it would be seen.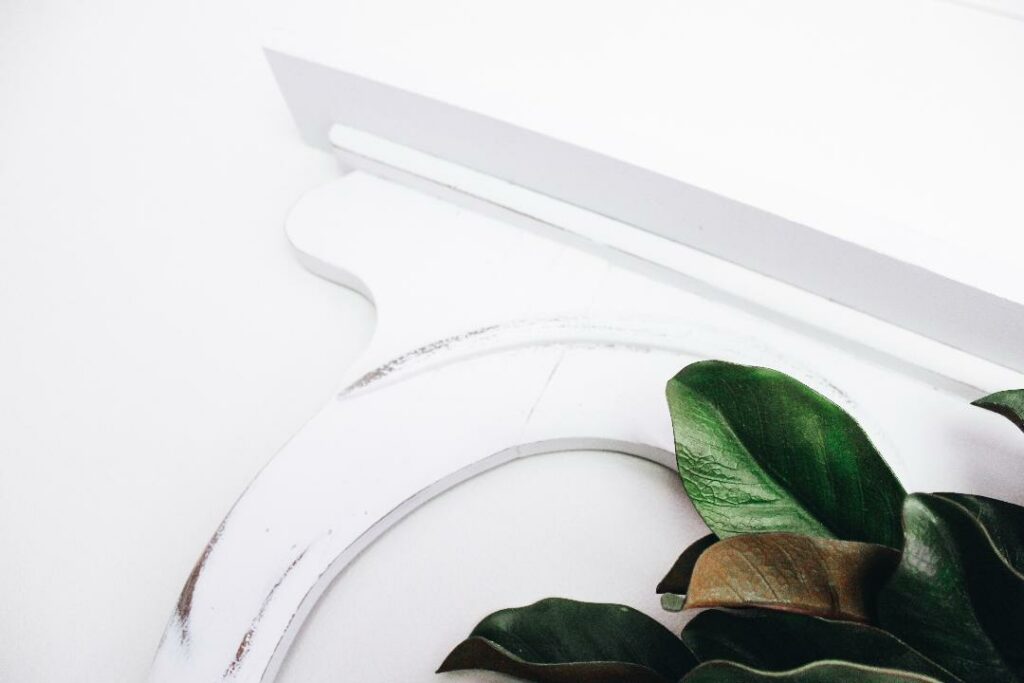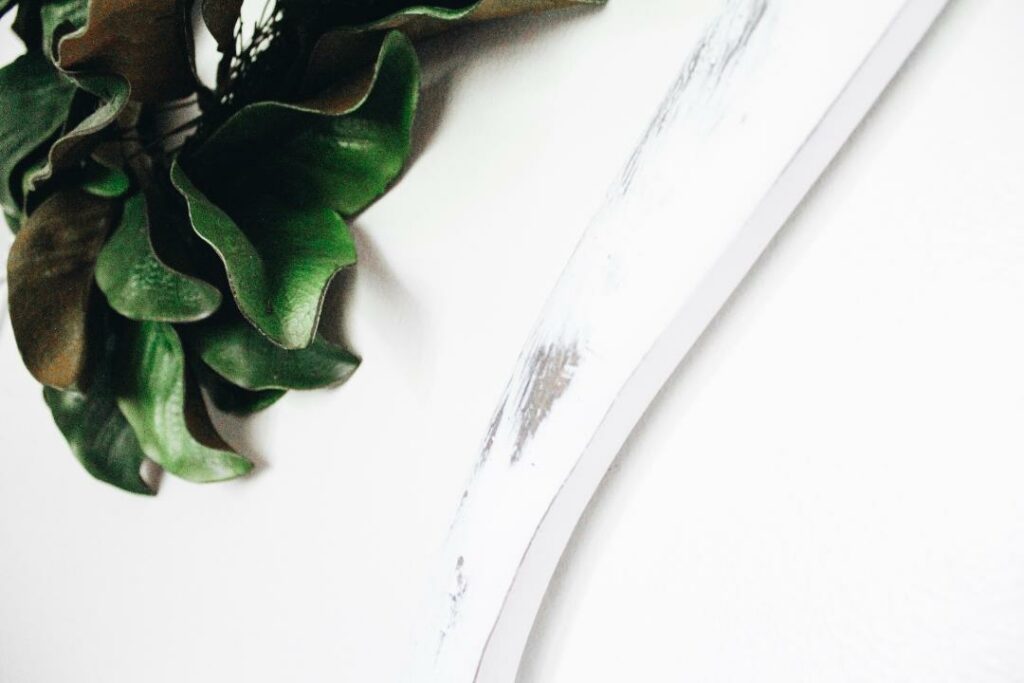 After bring­ing out her age and beau­ty I cen­tered a mag­no­lia wreath right in the emp­ty space between the curved area of the shelf. I think it is sim­ply gor­geous; truth­ful­ly it turned out bet­ter than I had imagined.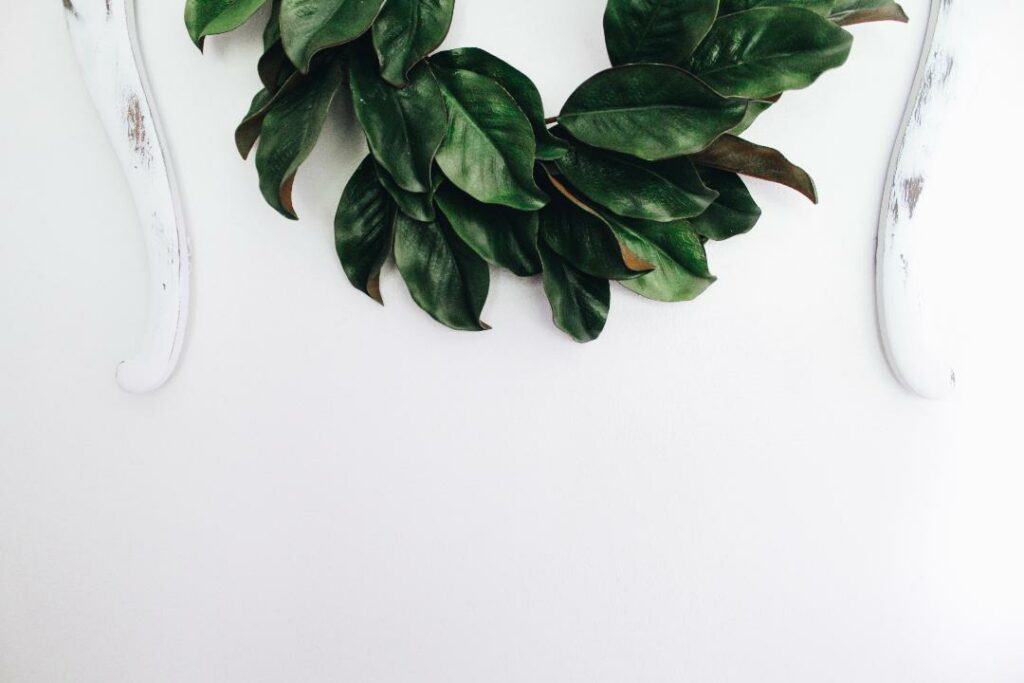 For a long time I thought that the wood piece once held a van­i­ty mir­ror. Dur­ing my Google and Pin­ter­est search­es I real­ized that it was in fact part of an antique dry sink! I had nev­er seen a dry sink with this design but it's clear­ly what this was once used for!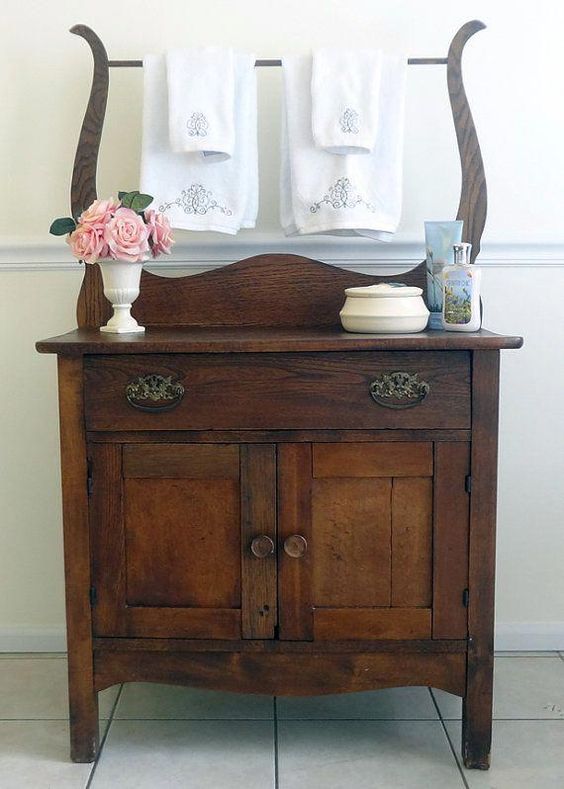 This piece has a sto­ry. One I will nev­er know, I just won­der who stood at the basin that this piece was once attached to. Were they look­ing over their shoul­der and talk­ing to their kids or wash­ing their face after a long day in the fields.….oh the thought. But what I do know is it sure looks beau­ti­ful from across the din­ing room and she will now be part of our story.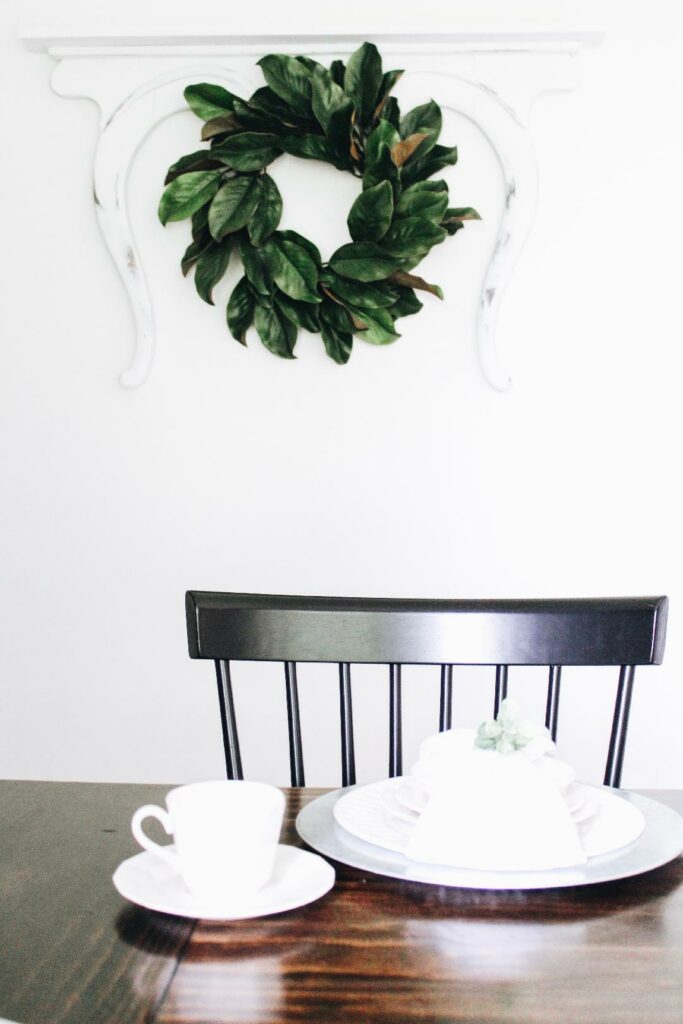 -PIN FOR LATER-