Every week I try to take some time to myself and do a lit­tle bit of craft­ing and DIY'ing. This week I decid­ed to share this adorable tart pan makeover. Not only was the process was incred­i­bly sim­ple but also incred­i­bly affordable.
It all began with a quick trip to the thrift store last week. That's when I came across a beau­ti­ful glass cake top­per and scooped it up. There was no base but I thought it would still be beau­ti­ful on a plate, that was until I turned the cor­ner and found this amaz­ing lit­tle tart pan.
It was a match made in thrift store heav­en and if you've ever had this feel­ing you know EXACTLY what I'm talk­ing about! I have list­ed what I used below in case you come across your own per­fect lit­tle match!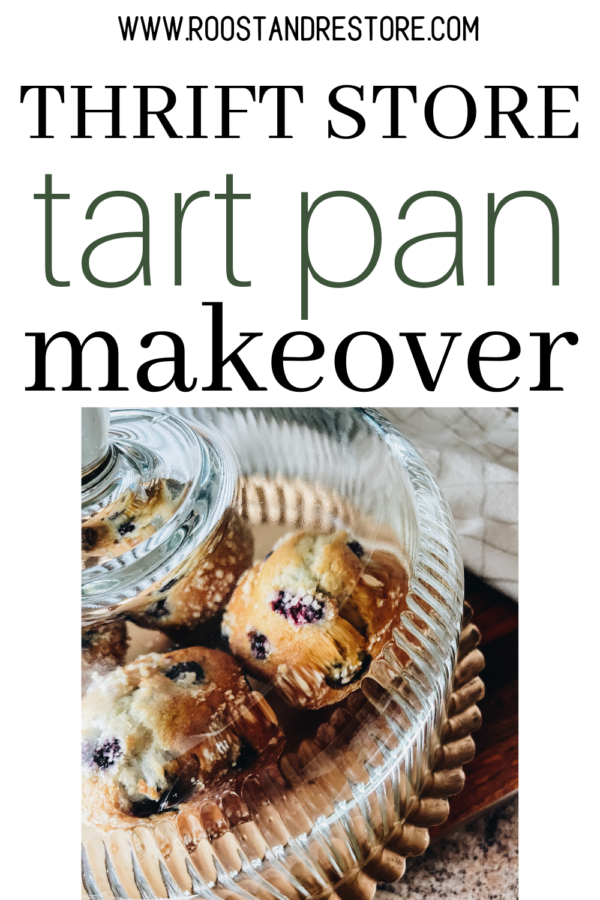 Supplies I used for the tart pan makeover
Cake Top­per
Tart Pan
Paint­brush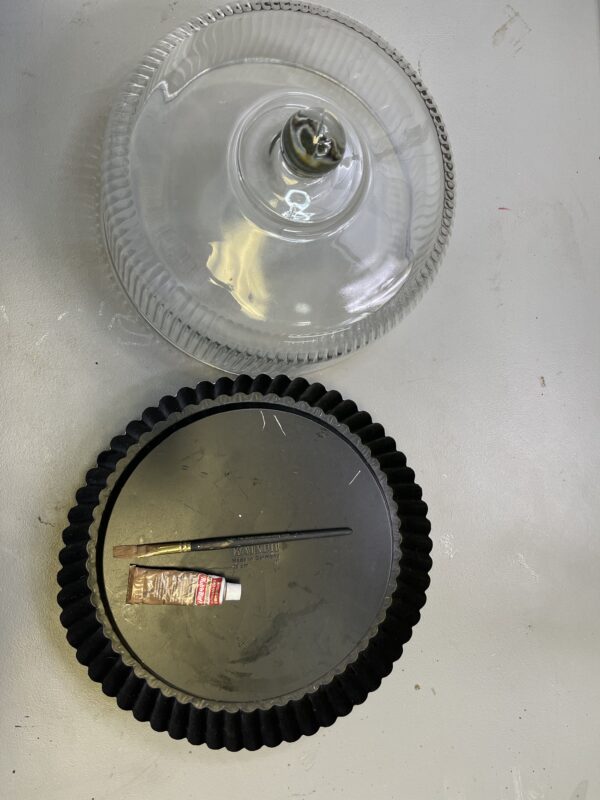 Y'all this project was lit­er­al­ly as sim­ple as paint­ing on the rub n buff paste and buff­ing it with a cloth to reveal a smooth, beau­ti­ful luster.
It's lit­er­al­ly THAT easy! I used the same tech­nique on this Jack O' Lantern DIY as well.
WATCH THE TART PAN MAKEOVER VIDEO