We recent­ly opened up our new home decor shoppe and I knew after open­ing week­end that I would need a cute way to pro­vide hand san­i­tiz­er at the check­out. That is when I thought of this soap pump makeover!
I found the cutest glass soap pump for $1 with a hob­nail pat­tern that I could­n't resist. A quick clean­ing and a lit­tle paint and this makeover was fin­ished and ready for the check­out counter.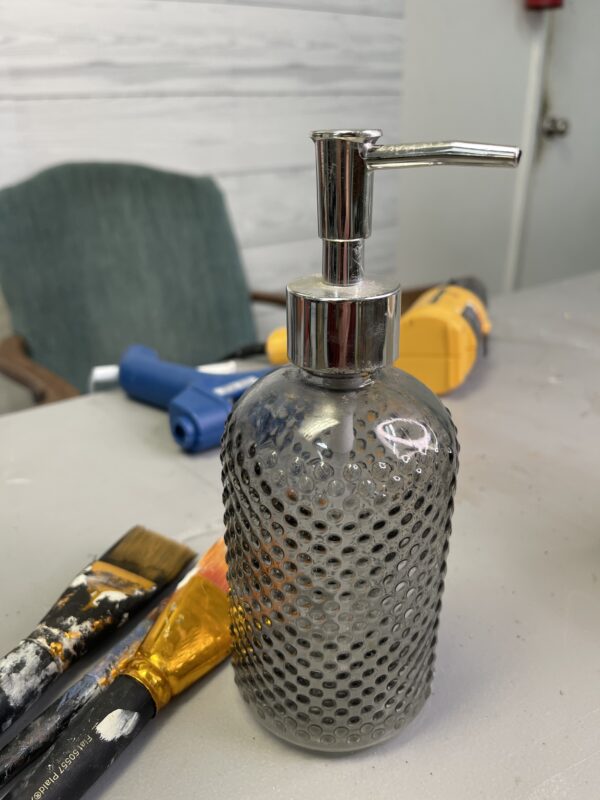 I cov­ered the glass por­tion of the pump with 2 thin coats of chalky white paint and applied rub n buff in antique gold to the pump part of the dispenser.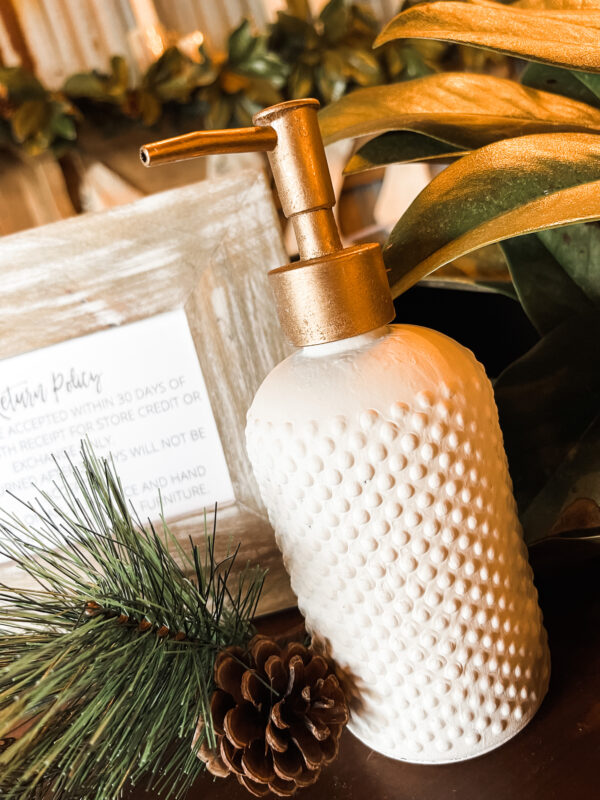 I love how the hob­nail pat­tern resem­bles an antique milk glass type look. Even though this makeover took less than 10 min­utes I think it is super love­ly and inspir­ing for those look­ing to store their san­i­tiz­ers or lotions in a beau­ti­ful way.
Keep the shapes and pat­terns of thrift store soap dis­pensers in mind when you're look­ing for an easy DIY or even a sim­ple bud vase. The small open­ings make it per­fect for prop­a­gat­ing small house plants or dis­play­ing picks through­out the seasons.
If you like this sim­ple soap pump makeover then you will love these oth­er thrift store flip ideas for your home!