There isn't any type of craft­ing much bet­ter than scrap wood craftin. I get the best feel­ing when I can got grab a few pieces from the wood pile and make some­thing from scratch. This lit­tle scrap wood wind­mill is a prime exam­ple of what you can make when you have a good source of scrap wood!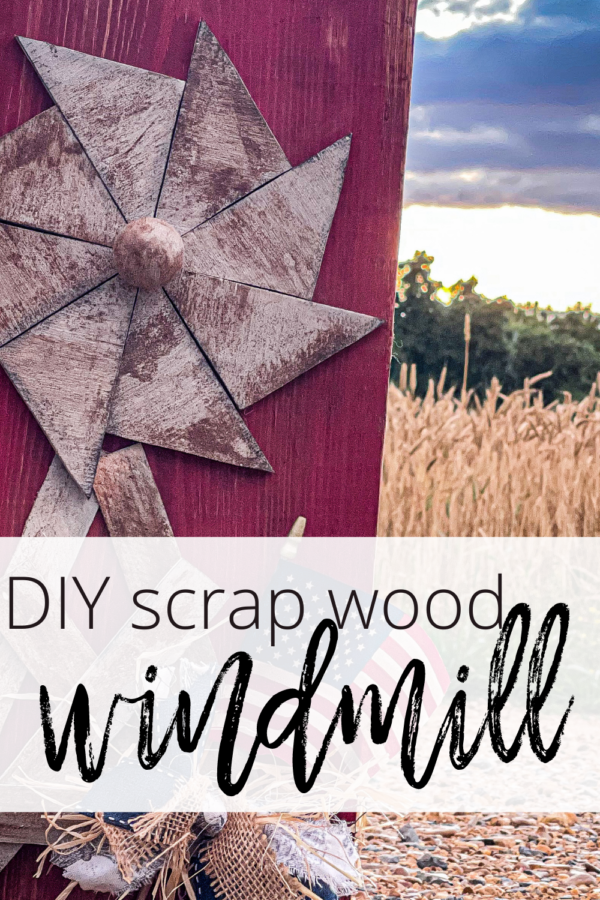 Supplies
Scrap Wood Tri­an­gle pack
Shims
Chunky Wood Block
Antique Wax by Waverly
Crim­son chalk paint by Waverly
Ink chalk paint by Waverly
Sand­pa­per
Paint brush­es
Stain rag
Rib­bon
Hot Glue
Sten­cil
Cin­na­mon
Mod Podge
Mini Amer­i­can Flag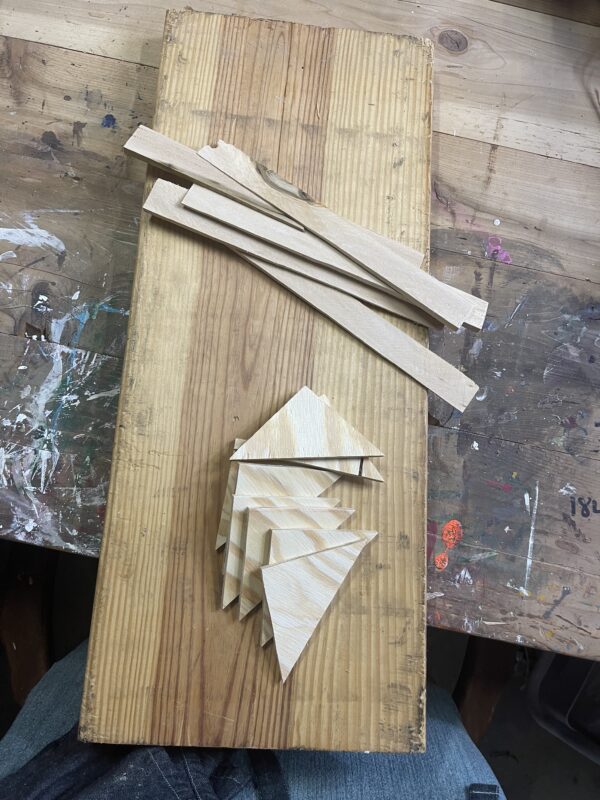 This scrap wood wind­mill project start­ed with a large chunk that served as the back­ground. I lay­ered up some stain and crim­son red chalk paint for a rus­tic barn wood look.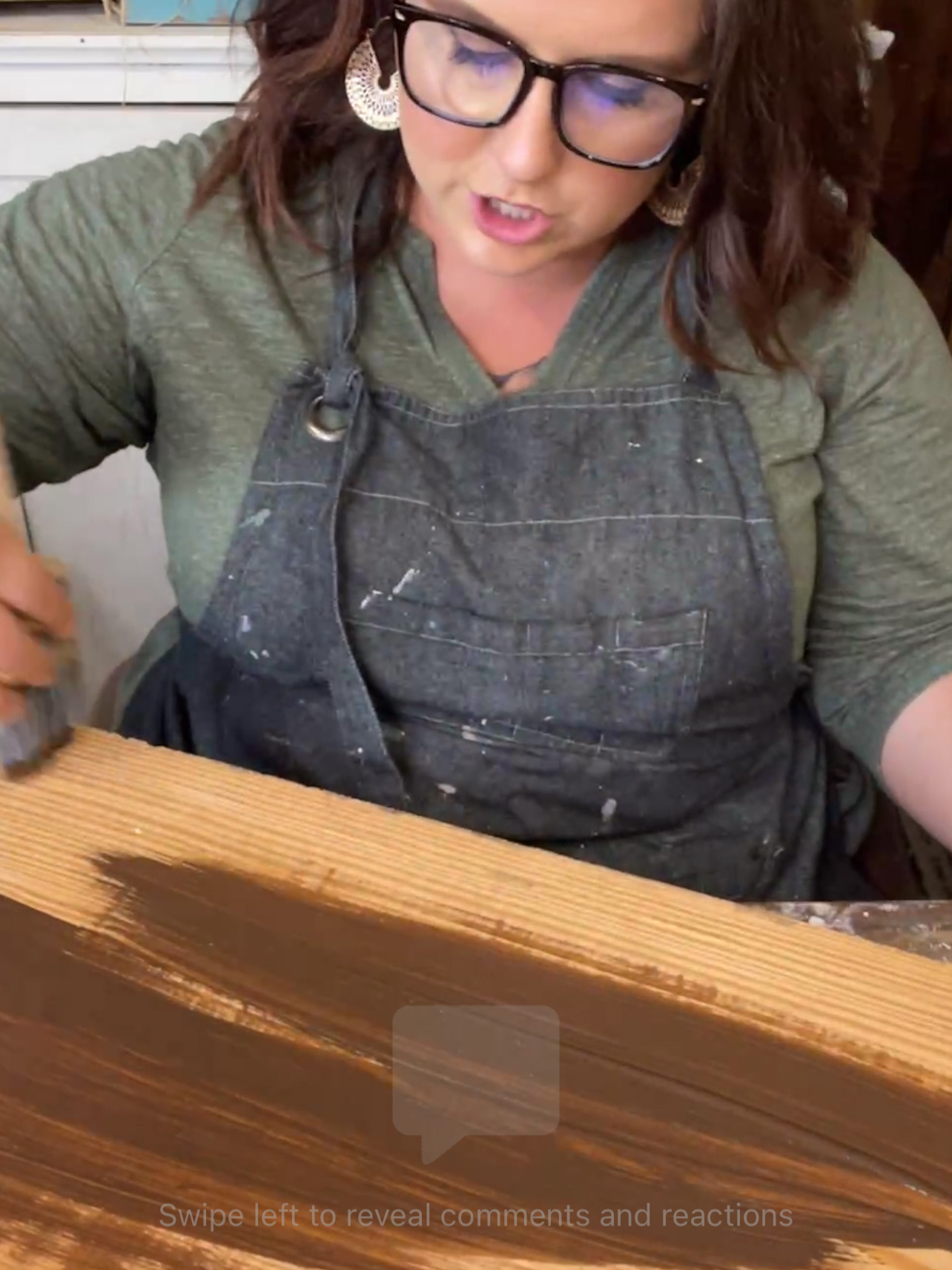 For the base of the wind­mill, I grabbed some shims, ok maybe I cheat­ed a lit­tle and it's not exact­ly scrap wood but it def­i­nite­ly COULD be from the scrap pile! I paint­ed them and cre­at­ed a faux rusty fin­ish using cin­na­mon and mod podge! You can see a more in depth tuto­r­i­al for the faux rust­ing tech­nique on this heart project.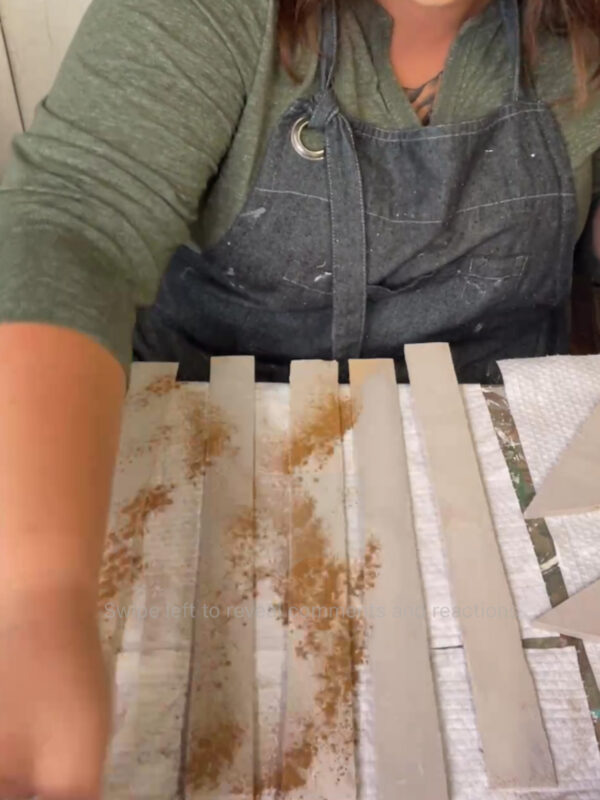 The assem­bly of the wind­mill was the eas­i­est part of this entire project. The shims were thin enough on one end to trim with a pair of scis­sors and secure with a bit of hot glue. The tri­an­gles from this pack is avail­able in the shoppe for those want­i­ng to make their own scrap wood wind­mill. We had plen­ty of these pieces left from out pre­vi­ous craft kit release that we decid­ed to bun­dle them.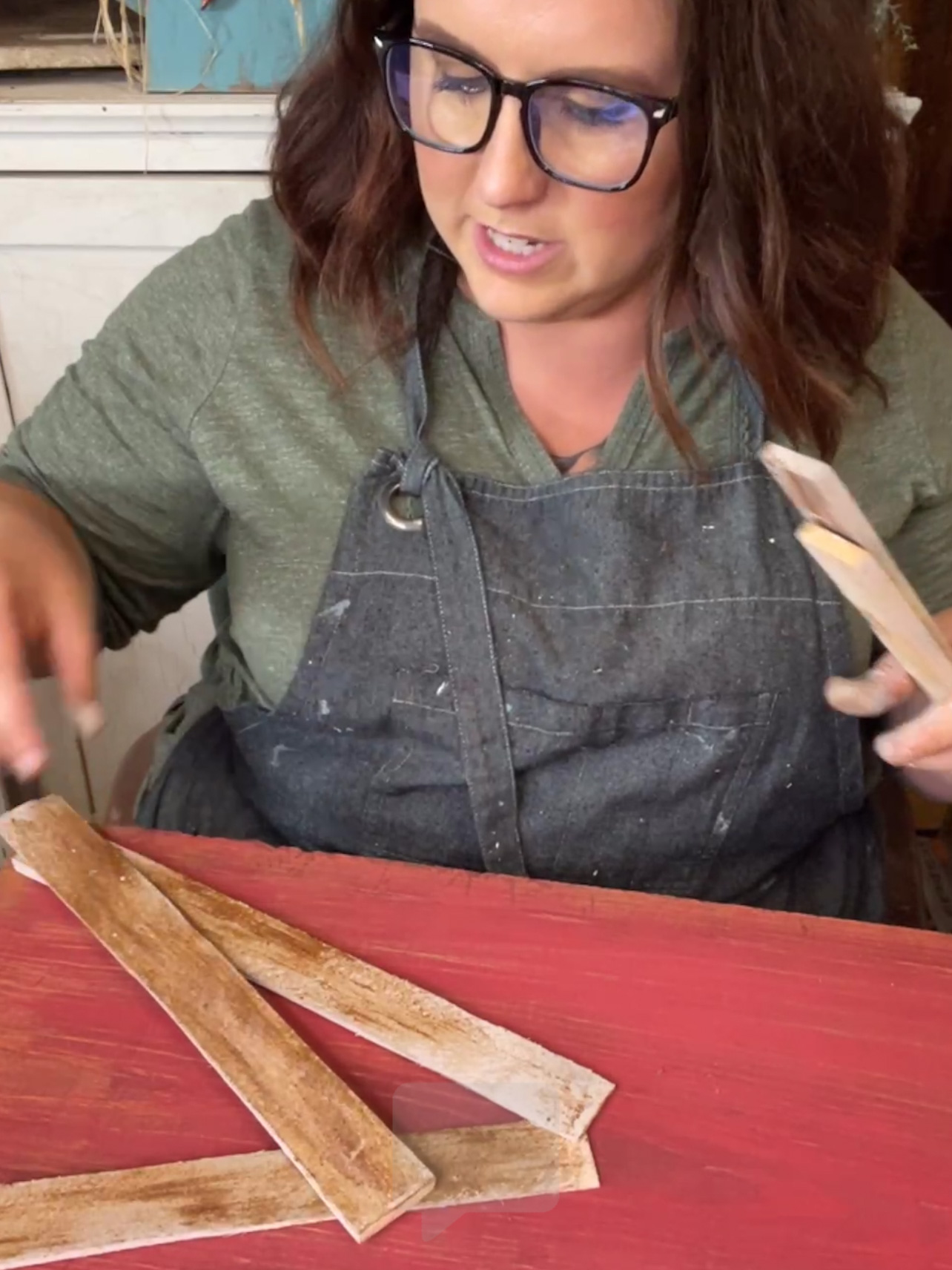 Next up came a lit­tle embell­ish­ing. Some scrap burlap fab­ric and sten­cils can be your best friend! I topped off this project with a scrap­py bow and an Amer­i­can flag.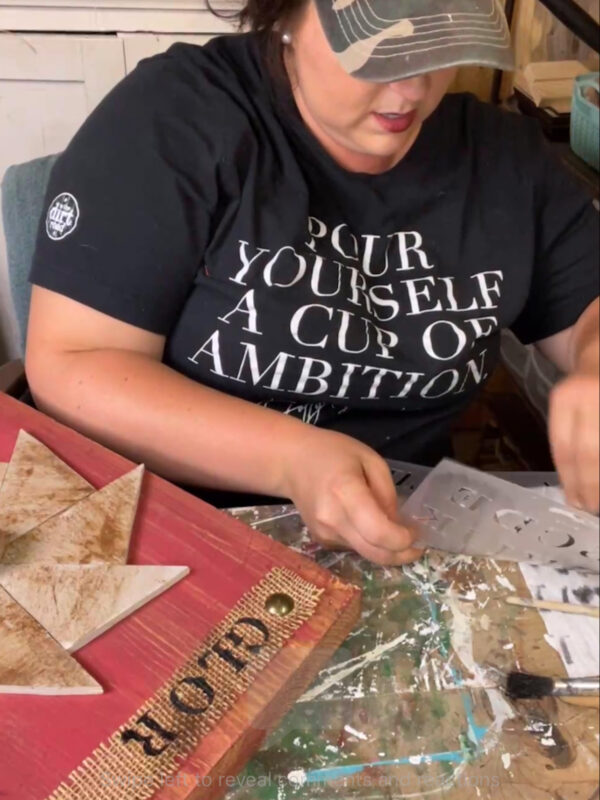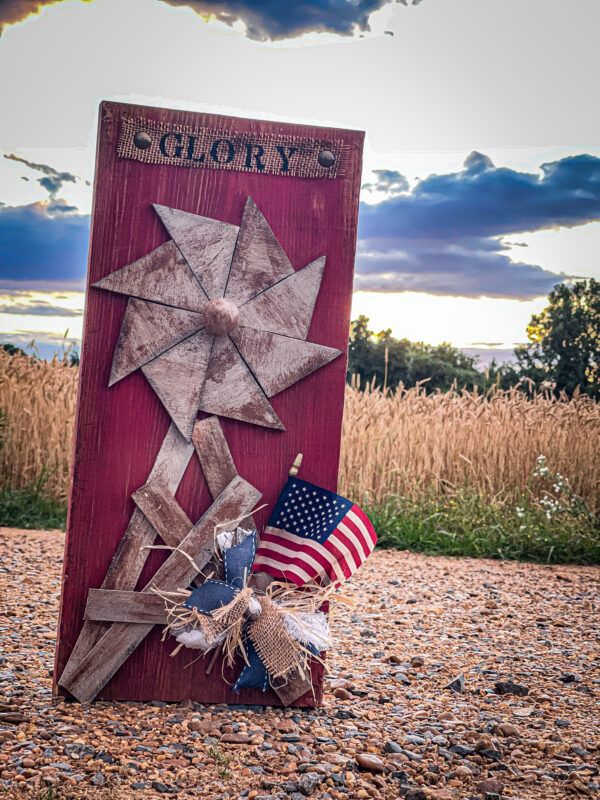 This is the box that will change the game for crafters at all lev­els! Get unique, hard-to-get-your-hands-on wood pieces that make the loveli­est of DIYs and keep your craft stash stocked with mul­ti­ple wood pieces for when inspi­ra­tion hits! And the best part…each box is a MYSTERY! You nev­er know what you may receive to craft with but that's half the fun!
Boxes Ship Quarterly and may include but are not limited to the following…
-Sea­son­al Chunky Wood Shapes
-Barn Wood
-Pal­let Wood
-Reclaimed and Sal­vage Pieces