It's no secret that wood block crafts are my absolute favorite thing to craft! These sim­ple Valen­tine's Day wood blocks are the per­fect addi­tion to my already neu­tral decor.
They give the per­fect hint of romance with­out clash­ing with my every day decor, and that is exact­ly how I like it. I have nev­er been much on the reds and pinks in my home but these Valen­tine's Day wood blocks have the soft­est touch of pink, a hint of read and a mut­ed, yet roman­tic vibe.
These start­ed as 2x4 scrap pieces I grabbed from the garage. I first stained them with a beau­ti­ful shade of Min­wax stain; Ear­ly Amer­i­can, and light­ly brushed a very think coat of white chalk paint over the top after the stain had dried. This step is pret­ty self explana­to­ry but it can also be viewed in the video tuto­r­i­al I linked above.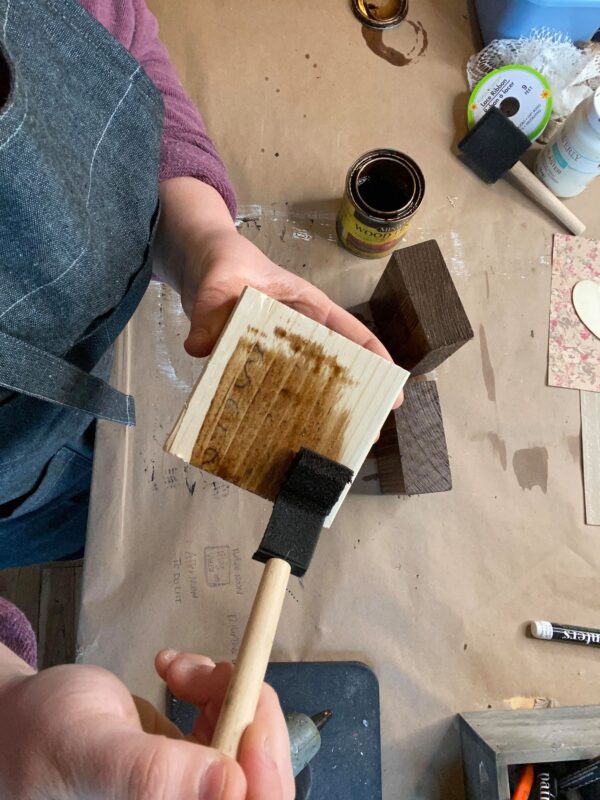 Mod podge works per­fect­ly for attach­ing paper to wood sur­faces. It is like a glue but has a nice hard­ened fin­ish once it's dry. When attach­ing the scrap book paper to these Valen­tine's Day wood blocks, I applied the mod podge to both the back and over the top of the entire sur­face of the paper.
When craft­ing, I like to use a Wag­n­er heat gun to speed up the dry­ing process. Mod podge can take a while to com­plete­ly dry but a cou­ple min­utes with the hear gun and it's sand-able. Sand­ing along the edges of the paper will tear away tiny bits, leav­ing I nice worn edge to your projects. I used the same sand­ing tech­nique in this wood block house tutorial.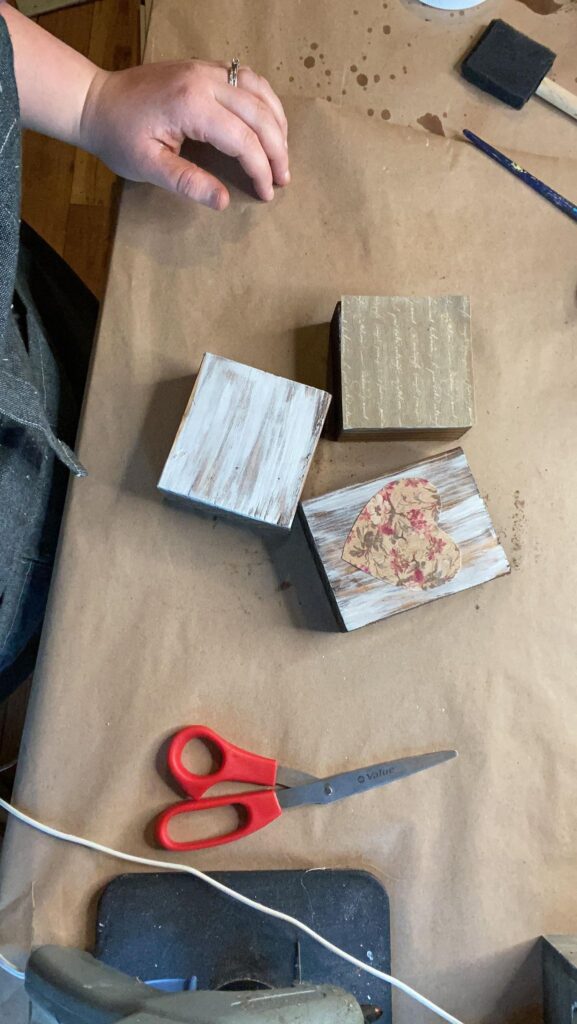 Look as those beau­ti­ful­ly worn edges! I decid­ed to bring the look togeth­er with just and this lit­tle lock and key I found at Hob­by Lob­by on 50% off clear­ance. They are from the Paper Stu­dio sec­tion of the store, if that helps.
I kept it super sim­ple and attached with jute twine.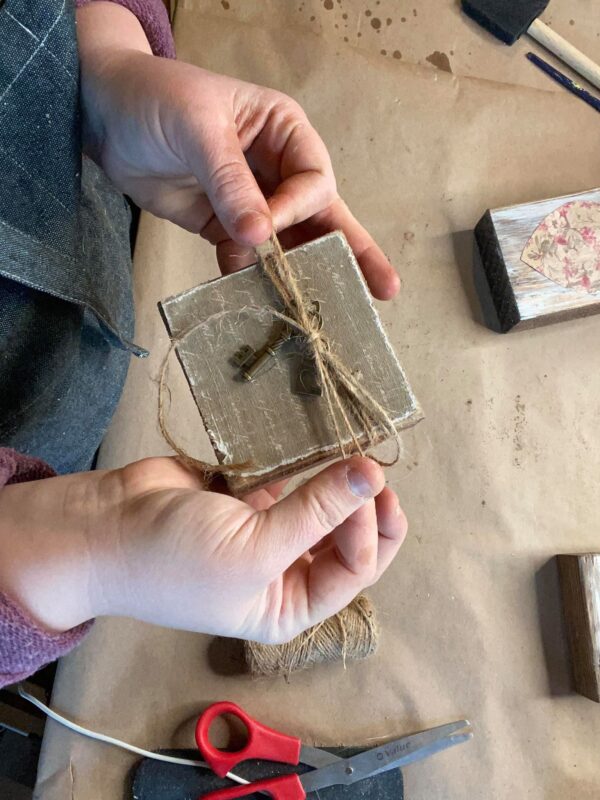 My oth­er embell­ish­ments includ­ed a tiny lit­tle lace bow to tie in with some of the sim­ple lit­tle details on the oth­er blocks.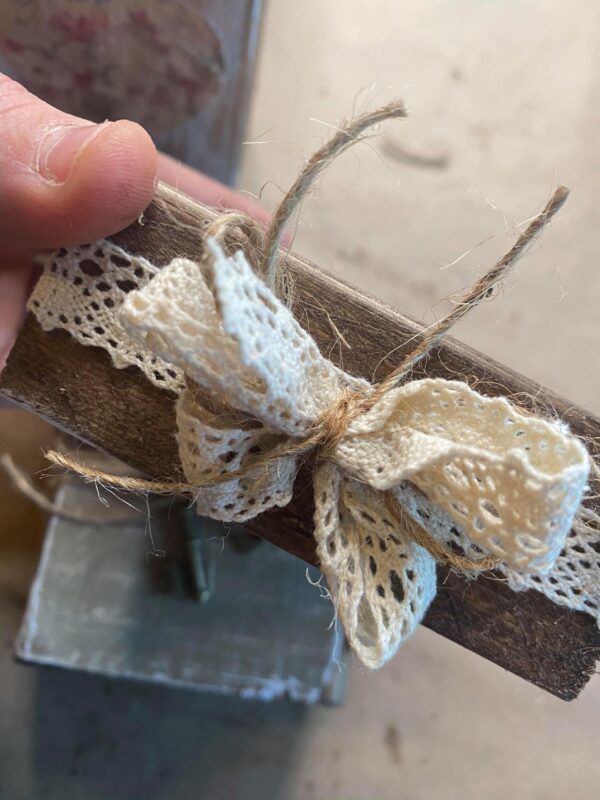 There real­ly isn't much involved in mak­ing these cute lit­tle Valen­tine's Day wood blocks. The main thing you may need to con­sid­er is your source for wood. I like to use scrap wood from these types of wood block projects, but I also real­ize that is not always doable.
That is why I crat­ed The Wood­shop. It's a pri­vate paid mem­ber­ship group that I ship wood projects to each month! If that is some­thing you would be inter­est­ed in, you can get more info here