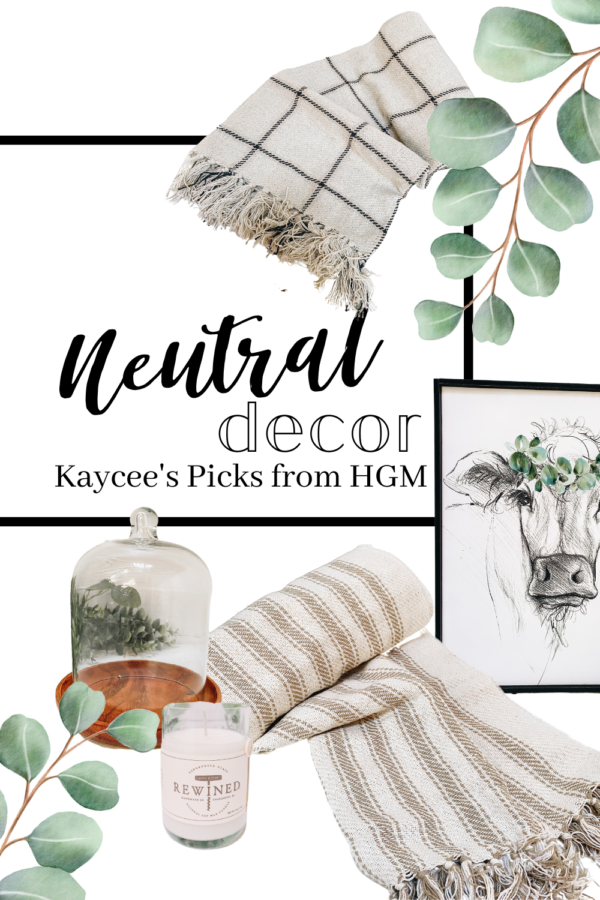 I love neu­tral home decor. I think it is the per­fect com­pli­ment to wood… and y'all know that I LOVE wood! My own home is a log cab­in that we've been fix­in' up so adding neu­tral decor helps make the home feel light and bright instead of dark and cold. I want my home to be a place of warmth for my fam­i­ly and friends, so for me, creamy whites and sub­tle tans––with a few pops of green and black––is how I accom­plish the warmth I desire.
This week The Home­goods Mar­ket is fea­tur­ing neu­tral home decor that is PERFECT for dec­o­rat­ing a cozy and warm home! Each item I've hand select­ed is light, bright, airy, and with just the right amount of cozy to add to your home.
Here are my Top 5 Neu­tral Home Decor Picks from The Home­goods Market: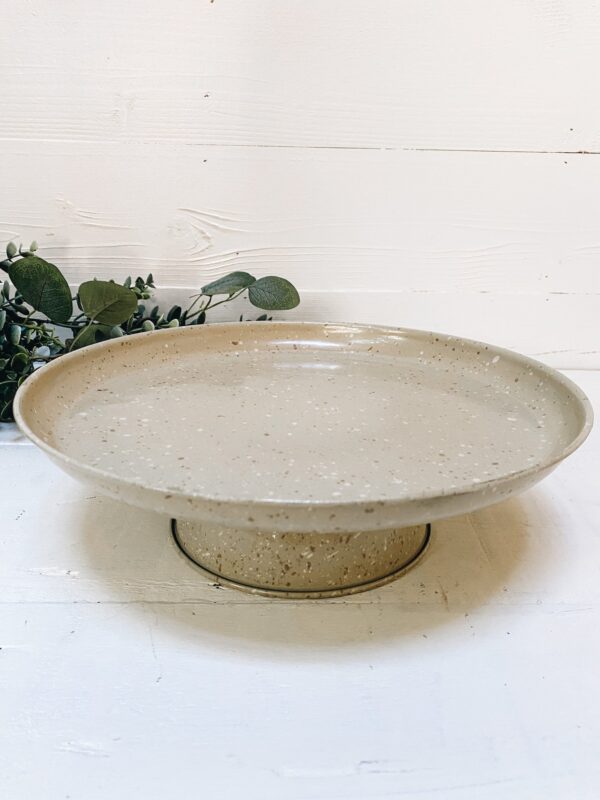 Fea­tur­ing a stur­dy base and a sleek enam­el feel, the enam­el­ware cake pedestal is a sand­stone col­or with speck­les of tan and white sprin­kled through­out the stand that's per­fect for neu­tral decor. It's a great way to add some height, tex­ture, and a sub­tle pop of col­or to your space. It's per­fect for dis­play­ing cake, but also for styling a cute vignette on your coun­ter­top. Try pair­ing it with a can­dle and my DIY Dol­lar Tree Herb Frame project. You can read the DIY Tuto­r­i­al here or watch a sped up tuto­r­i­al video here.
2. Glass Bell Cloche with Wood­en Base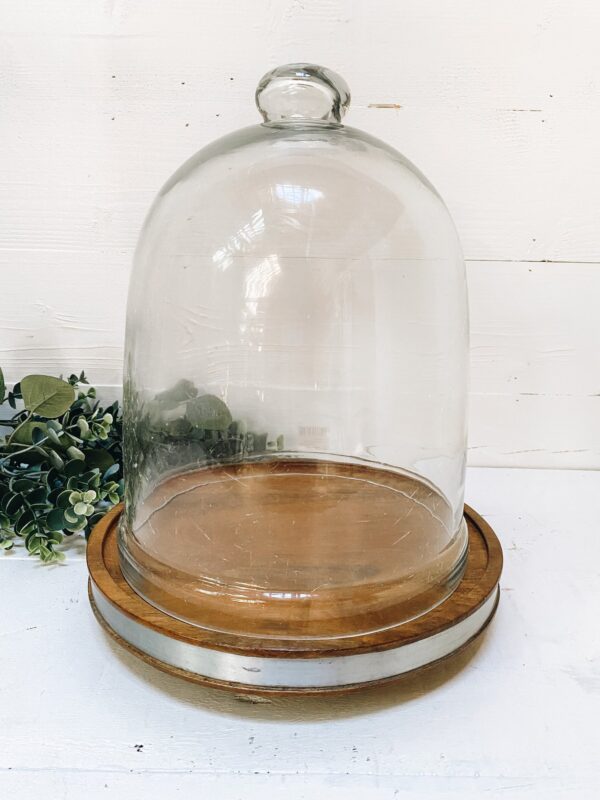 I've been search­ing high and low for a Glass Cloche that I could bring to The Home­goods Mar­ket, and this Glass Bell Cloche with Wood­en Base makes for a unique cen­ter­piece for any event or space in the home! The del­i­cate glass bell helps off­set the weight of the beau­ti­ful wood base. Pro­tect del­i­cate flow­ers or del­i­cate decor pieces from lit­tle hands or col­lect­ing dust. I love that this set fea­tures two pieces that can be styled sep­a­rate from one anoth­er. Make a state­ment in any space with this piece!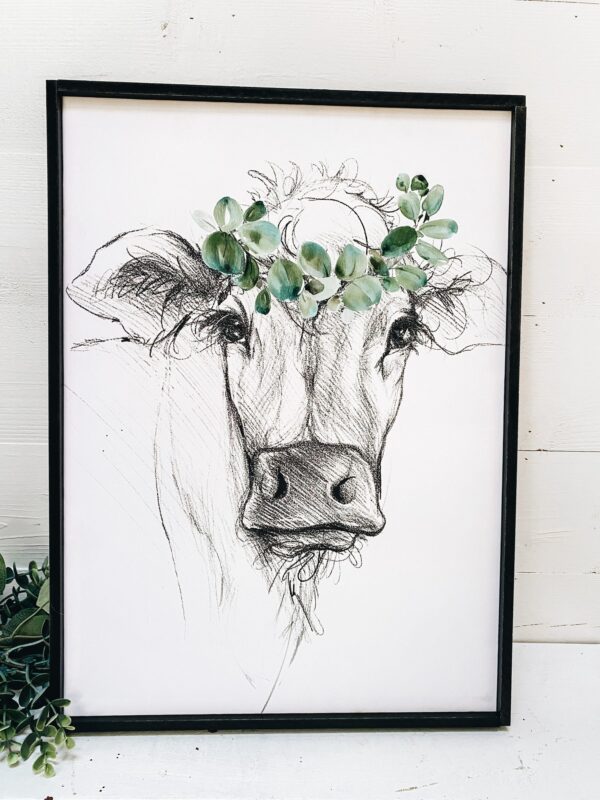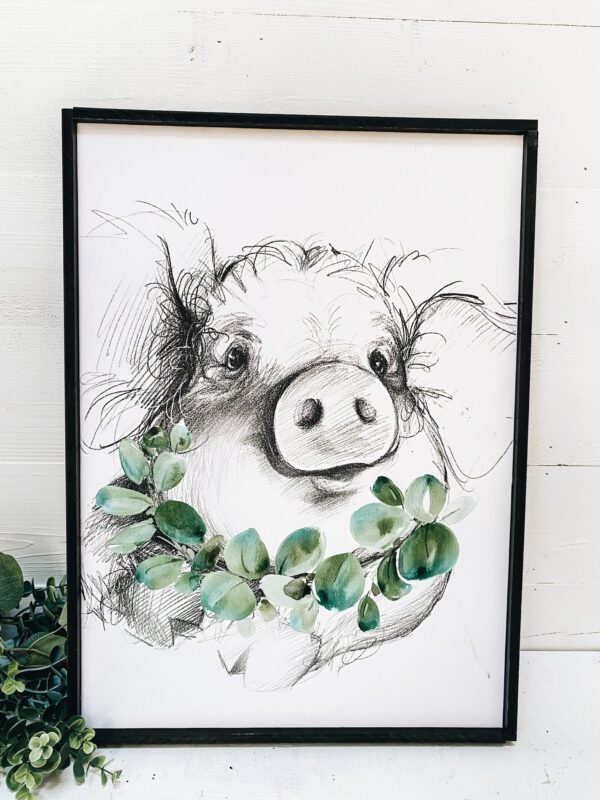 Next on the list are these adorable wood frame draw­ings of farm ani­mals that make me smile every time I look at them! The Farm Ani­mal Wall Art fea­tures the sweet hand drawn char­coal faces with paint­ed on leaf motifs that add a pop of col­or to neu­tral decor. Pick between "Bessie the Cow" or "Petu­nia the Pig" and smile each time you see their sweet faces. Grab both and style them togeth­er on a wall behind a din­ning table with some green­ery and candles.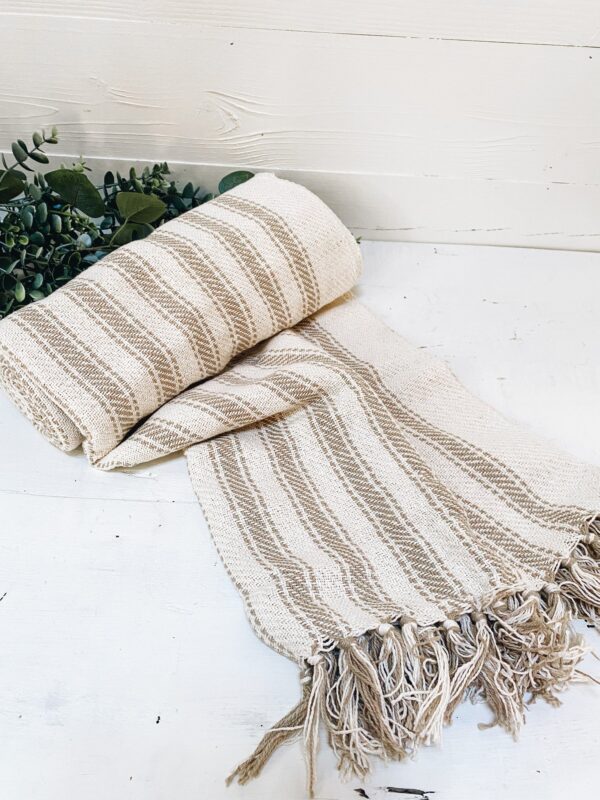 Are you like me and appre­ci­ate being cozy no mat­ter the weath­er out­side? I can eas­i­ly be found under a throw in Win­ter AND Sum­mer. I LOVE being cozy and this Farm­house Tick­ing Throw is SO. COZY. I think this is the best qual­i­ty throw we have had in The Home­goods Mar­ket, and it is 100% Cot­ton. It is soft, y'all! Style this throw on your liv­ing room couch or in your bed­room for a farm­house feel. The creamy white and light tan col­ors are a per­fect addi­tion to any neu­tral decor. Cream and tan not your jam? Check out the Mer­can­tile Win­dow­pane Throw that's also avail­able in the shop.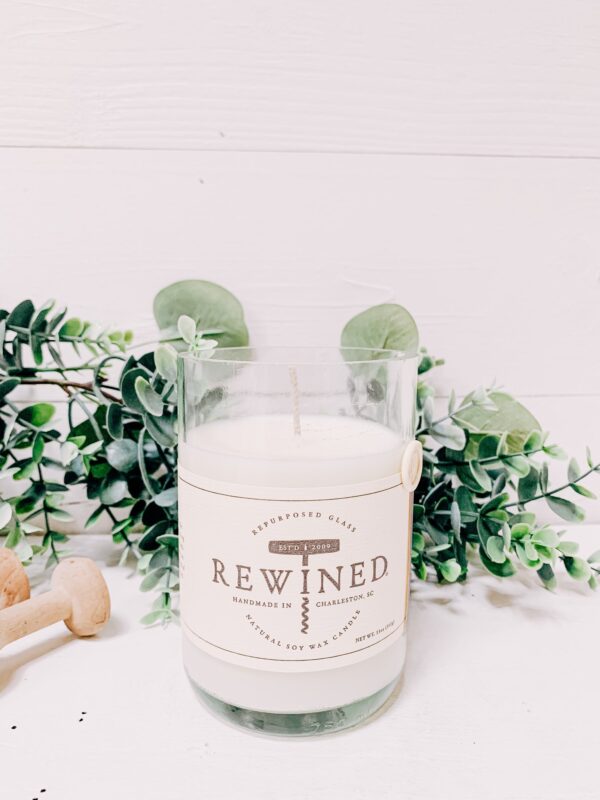 As some­one who loves a good barn sale and repur­pos­ing items for home decor, this last item is one of my favorites in the shop! The Rewined Rose Can­dle is made from repur­posed wine bot­tles, 100% soy wax, and burns for 70 hours. Hand­made in South Car­oli­na, with notes of rose petal, white peach, pink pep­per­corn, this scent is ready to fill your home and be styled on a cof­fee or bed­side table for your enjoyment.
Want more neu­tral home decor options? The Home­goods Mar­ket by Roost+Restore is my small home decor bou­tique that spe­cial­izes in small batch, hand­made items picked by me, Kaycee, and the Roost+Restore team. Vis­it the shoppe today!