I can not even tell you my excite­ment about the March DIY Decor Box! We have made some amaz­ing changes to the mem­ber­ship as a whole and let me just tell ya, it has tak­en every­thing up a lev­el! Maybe you're new here so let me fill you in! Receiv­ing your box is the first part of the cre­ative expe­ri­ence. I per­son­al­ly ref­er­ence these 3 steps when curat­ing our sub­scribers jour­ney! There is joy and excite­ment in each step!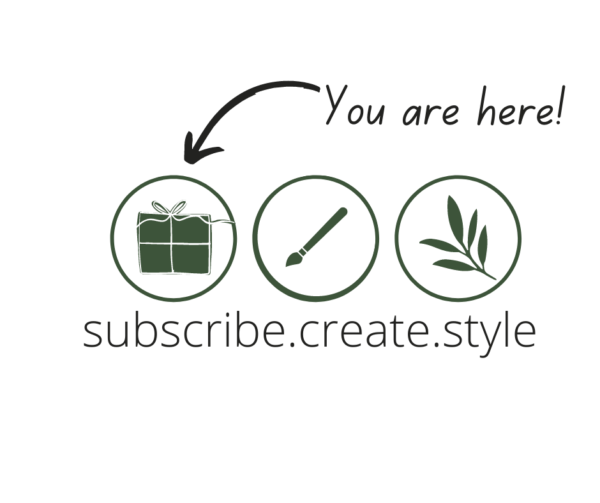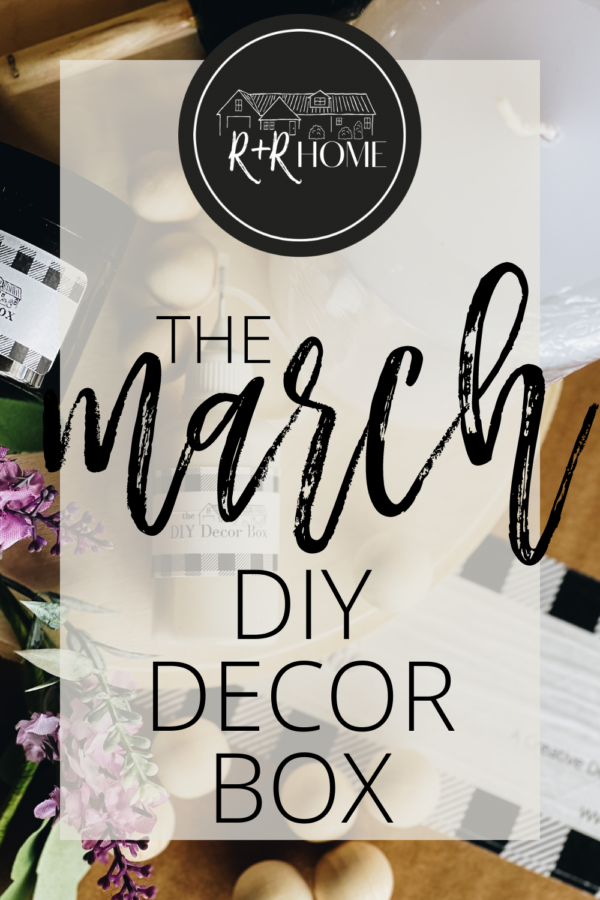 The DIY Decor Box is a month­ly DIY dec­o­rat­ing expe­ri­ence where I ship you every­thing you need to make a beau­ti­ful piece of decor for your home! From the wood and oth­er mak­ing com­po­nents to glue, paint, stain and styling tips. I got ya cov­ered! The only thing we ask of our mem­bers is to keep some basic house­hold tools on stand­by. Items like a ham­mer, screw­driv­er or glue gun may be nec­es­sary to com­plete the cre­ative process of your box.
Here are the con­tents of our March DIY Decor Box. Our mem­bers are cre­at­ing their own super cute and trendy wood bead ris­er this month! Along with the sup­plies they received a 6″ pil­lar can­dle and a sea­son­al can­dle ring for styling!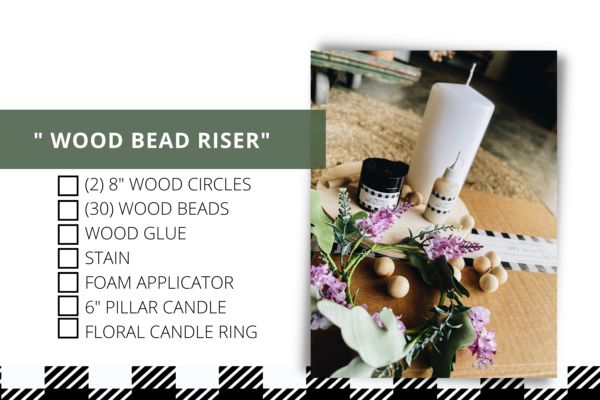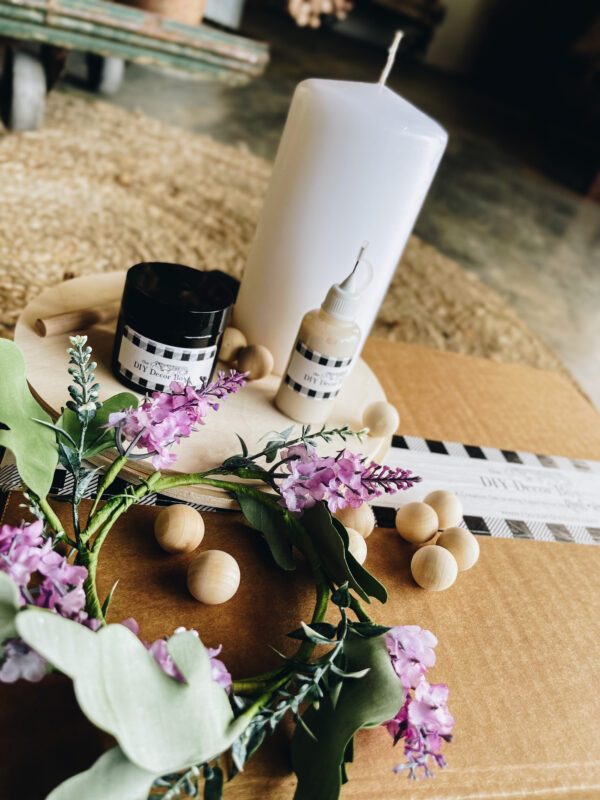 This months decor project is a wood bead ris­er. These are super cute and trendy in DIY and dec­o­rat­ing right now. The base of the ris­er is two 8″ pine cir­cle cutouts. They are each 1/4″ in width, giv­ing them the per­fect pro­file for this decor piece.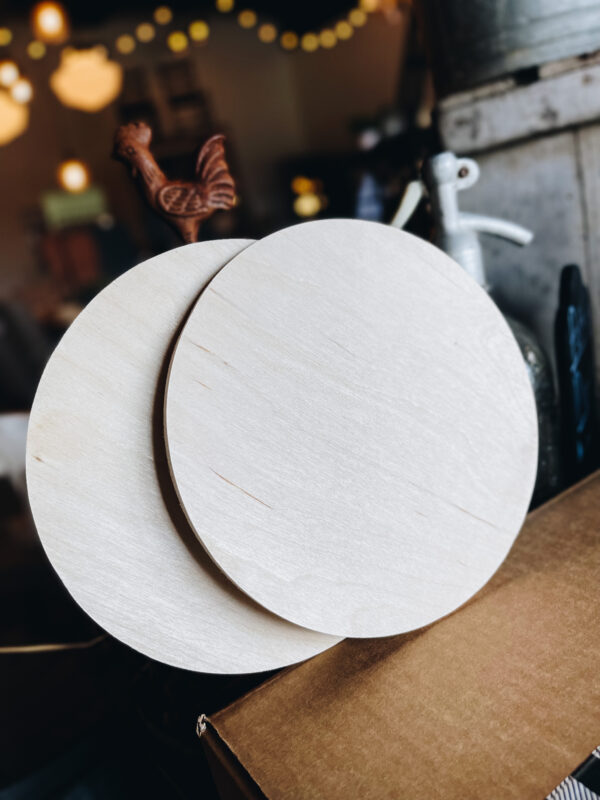 Each mon­th's box will include a sup­ply box like this one. We pack­age all of your paints, stains and embell­ish­ments in this lit­tle box to pro­tect it in ship­ping and to keep your cre­ation orga­nized and ready-to-make at any time! Sup­ply box­es vary from month to month depend­ing on the design of the decor piece!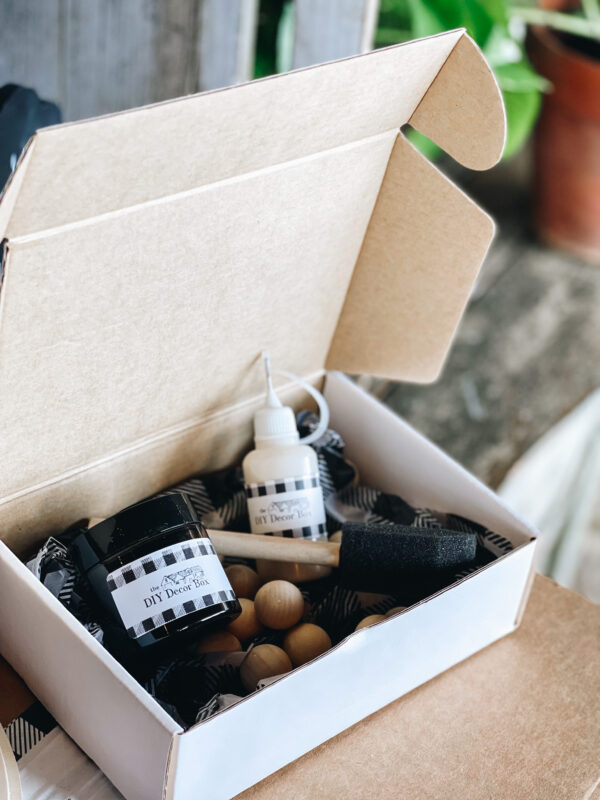 The March sup­plies includ­ed a cus­tom blend­ed stain by myself and the crew, wood glue for assem­bly, 30 wood beads, and a foam applicator.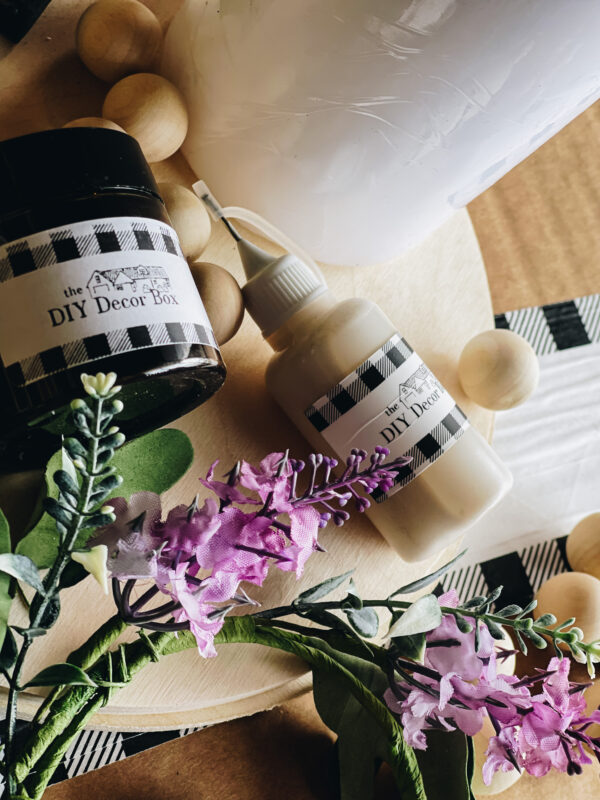 This is our first month send­ing pil­lar can­dles to our mem­bers! We care­ful­ly chose a fra­grance free 6″ pil­lar with a 3″ base. A per­fect size to make a state­ment stand­ing on top of the beau­ti­ful bead­ed riser.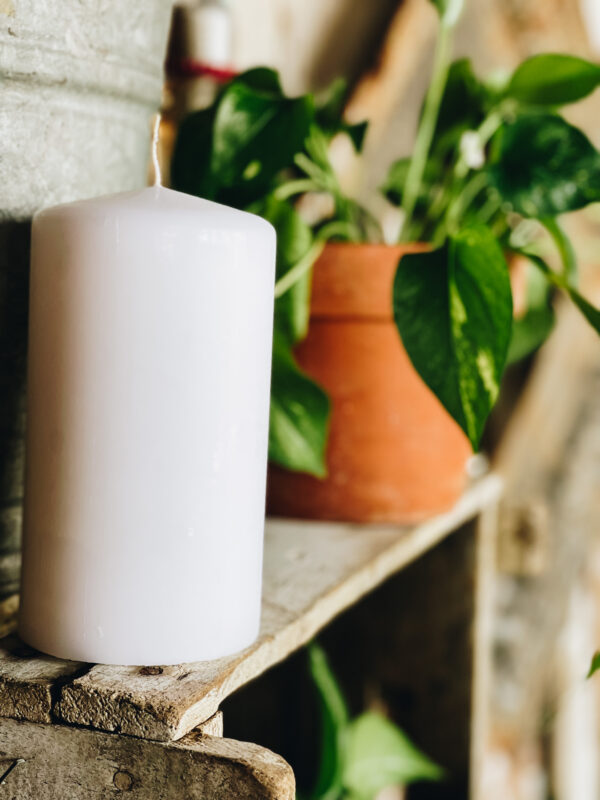 We decid­ed that such a nice can­dle need­ed a beau­ti­ful Spring ring to com­pli­ment and bring the entire look togeth­er. This beau­ti­ful laven­der and green ring will look per­fect in any home for Spring decorating!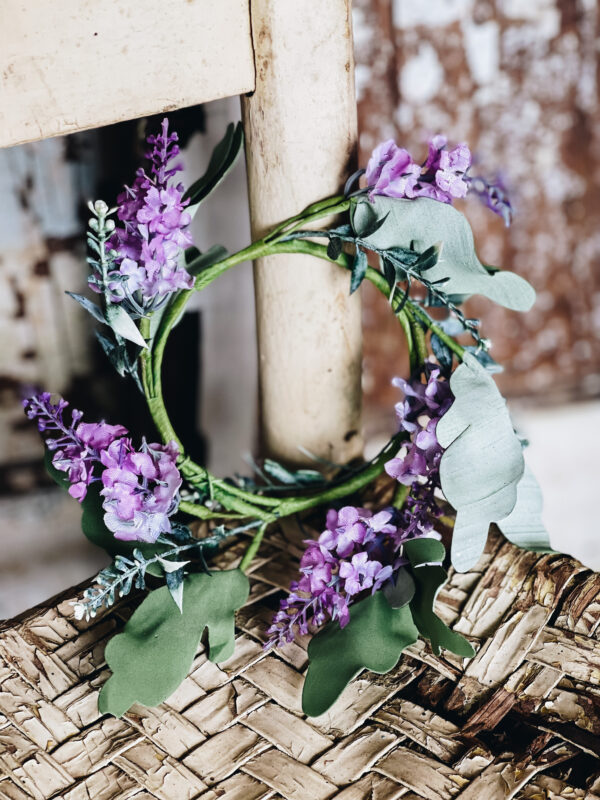 Now that you know all of the pieces of the box I can not wait to show you the cre­ative process behind it all! More on that com­ing soon! If you are inter­est­ed in learn­ing more about the DIY Decor Box sub­scrip­tion or if you have any ques­tions CLICK HERE