One of my goals when launch­ing Roost+Restore Home was sourc­ing local­ly made goods. I think it's impor­tant to sup­port small busi­ness­es (Hel­lo! I'm one too!), and buy local­ly when you can. Sure, I can run to the big box store and find cook­ie cut­ter throws and pil­lows for sale eas­i­ly, but I am a pick­er at heart y'all, and I per­son­al­ly can't resist find­ing unique, one-of-a-kind items for my home!

I thought I would share some of my favorite local­ly made goods I have over in the shoppe, and high­light that not only do we resource local­ly for goods (My T‑Shirt Club is print­ed local­ly!), but so many of the items in the shoppe are proud­ly Made in USA.

Do you shop local? Let me know in the com­ments below what you pur­chase locally!
Since I start­ed talk­ing about how my T‑Shirt Club is print­ed local­ly, I thought now would be a great time to show it off!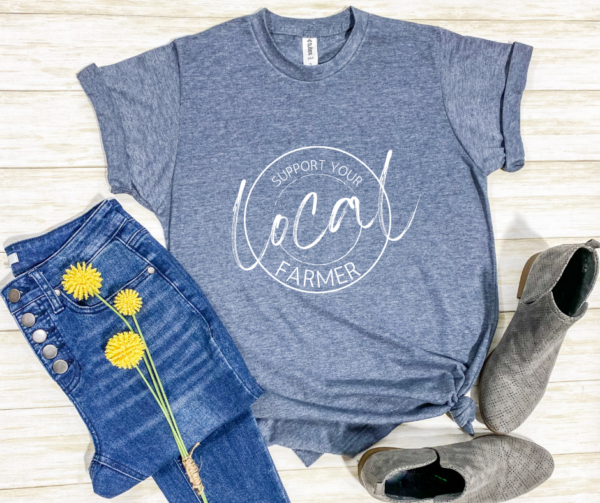 The T‑Shirt Club is a month­ly sub­scrip­tion mailed to your door each month of a design that I, Kaycee designed myself! For Sep­tem­ber, we're Sup­port­ing Our Local Farmer with this super soft clas­sic, poly-rich blend crew neck t‑shirt. I source these shirts through a local mak­er who takes my design and trans­forms them into some­thing beautiful!
Now that we're on the top­ic of appar­el, have you seen one of the newest items we stocked up on?
This adorable Black and White Stripe Wristlets is a great size wristlet/clutch for your out­ings with­out hav­ing to car­ry around a large bag! Fits most stan­dard wal­lets, a cell phone and some tubes of lip­stick. I love grab­bing some­thing handy (and that will stay attached to my wrist) so that I can pop in and out of shops quick­ly. Best part? Made in USA! Yup, straight to you from the state of Washington!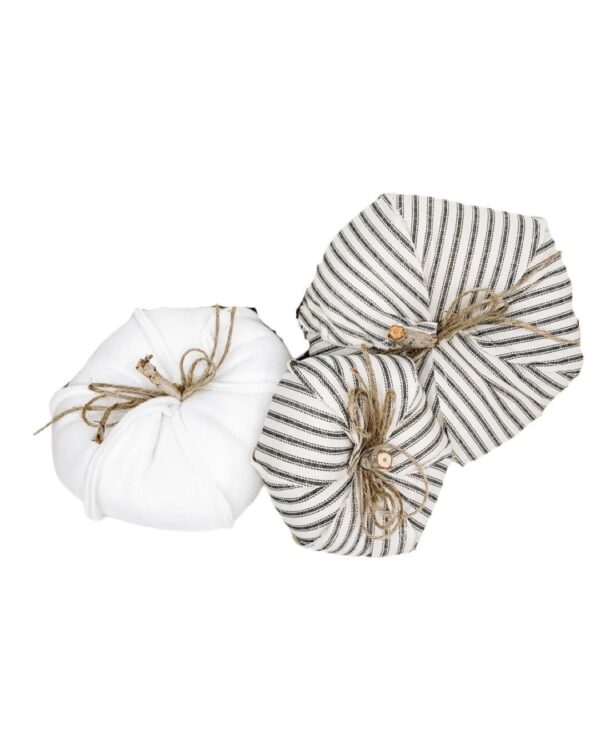 Since we went all the way to the PNW, let's trav­el East some and land in Utah, where these Farm­house Fab­ric Pump­kins are hand­made! I love this charm­ing set of three pump­kins because of all the details, like the real wood stem. They are per­fect to add a sub­tle neu­tral Fall touch to any space. Try as a bowl filler or even on a book­shelf. They'll blend eas­i­ly in. 🙂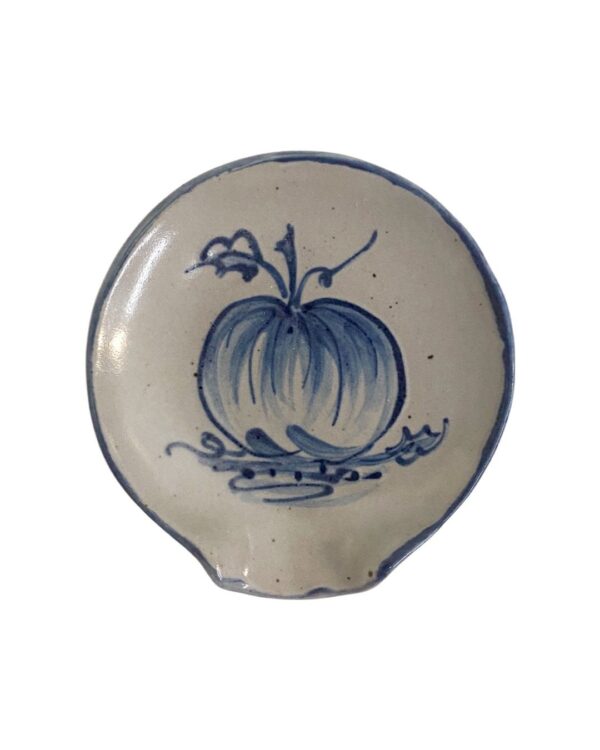 Speak­ing of pump­kins, we added a stoneware col­lec­tion to the shoppe not too long ago and this Pump­kin Spoon Rest would make a great host­ess gift! Friends­giv­ing is just around the cor­ner and this beau­ti­ful piece is a great way to say thanks for all the pie! These babies came all the way from a lit­tle town in Wis­con­sin! Isn't it beautiful?!
Rewined Rosé Candle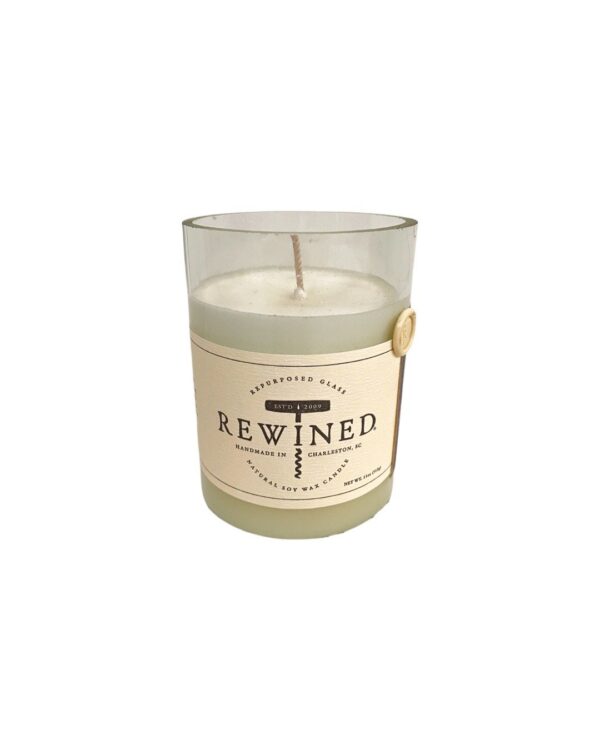 Mak­ing our way across Amer­i­ca to Charleston, South Car­oli­na, next up are these Rewined Rosé Can­dles! All I can real­ly say is that they are so clever to recycle/upcycle old wine bot­tles into beau­ti­ful look­ing (and scent­ed) candles!
Final­ly, I've been sav­ing the best for last!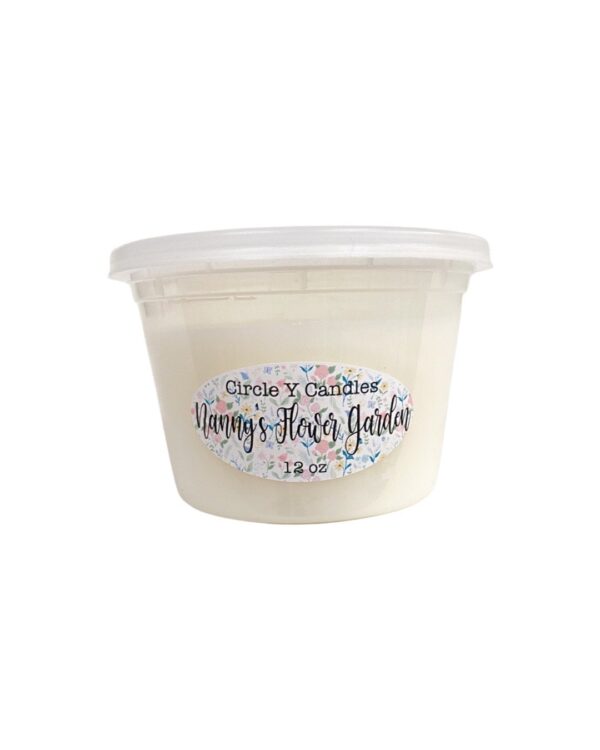 Oh y'all! I am talk­ing ALL about our Dough Bowl Can­dle Repour Kit! After sell­ing out order after order after order of dough bowl can­dles, I was able to con­nect with a mom and pop shop out of Texas to sup­ply Roost+Restore Home with a way to repur­pose all those dough bowls! We have a few scents in the shop now, and if you're want­i­ng to get your hands on the R+R "sig­na­ture" scent, sweet tobac­co, then join the DIY Decor Box!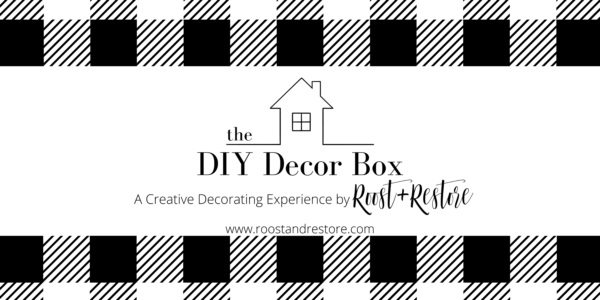 Don't know what the DIY Decor Box is? It's a month­ly cre­ative dec­o­rat­ing expe­ri­ence deliv­ered to your door! Each month, we send you a DIY Wood Project that has been curat­ed by the R+R Team, along with spe­cial gifts, and resources to refresh your space. Mem­ber's even receive a spe­cial dis­count to R+R Home! What are you wait­ing for?!! Join today!