Learn­ing to make these pho­to orna­ments with reclaimed wood will be the best thing you learn to do this sea­son. With a few tools and a lit­tle cre­ative vision, you too can have a beau­ti­ful­ly rus­tic pho­to orna­ment. I
f you like repur­posed DIY home decor you will love my pri­vate mem­ber­ship group and wood project sub­scrip­tion. In this group you can learn to make this project step by step with expert tips, become a part of a com­mu­ni­ty of like-mind­ed women who love to make their home beau­ti­ful and want to learn how to make their own decor, exclu­sive invi­ta­tions to pri­vate project par­ties and more!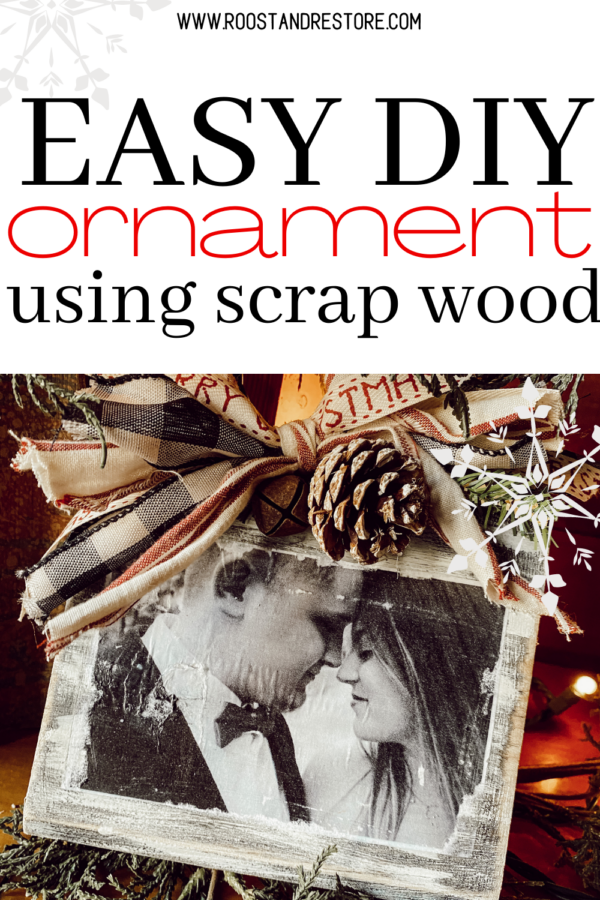 Tools needed
print­ed photo
rib­bon
hot glue
And just like that you can have a com­plete­ly unique piece top add to your tree this sea­son. Not only are they fun to make but they are just as fun to give! Get cre­ative and exper­i­ment with col­ored images and var­i­ous sizes and shapes of wood for more unique looks!