OK so we have all been faced with this dilem­ma at one time top anoth­er and we are left won­der­ing, how to fresh­en up Christ­mas gar­land. Well hon­ey that is why I'm here! I have found the sim­plest and sweet­est way to give that old tired gar­land a new and fes­tive look that will make your guests look twice!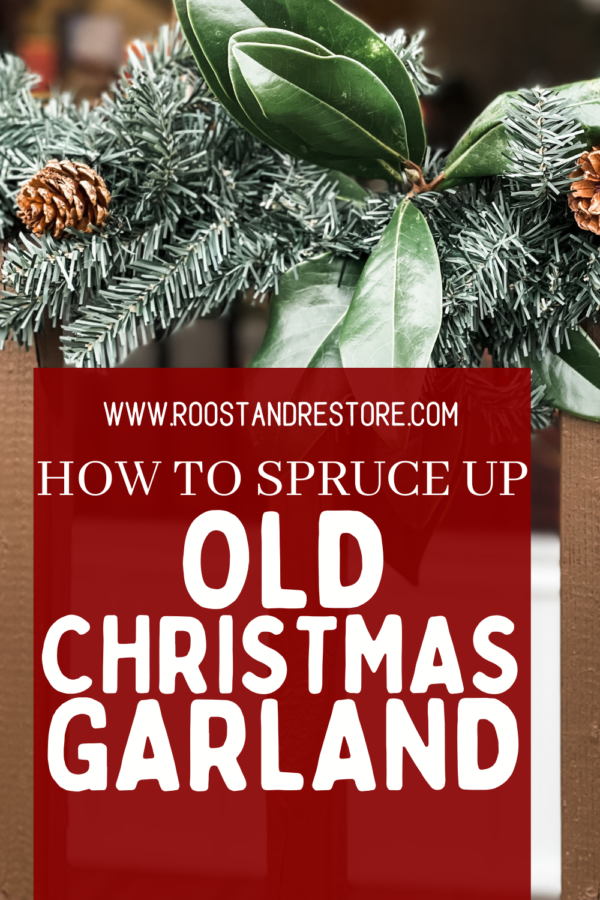 I have to admit, before I reveal this lit­tle secret, that it was not my orig­i­nal idea. In fax­et, I saw this lit­tle trick at my friends barn mar­ket at Feath­er­Stone farm last Christ­mas and it stuck with me! I knew I had to try it!
So it's time to spill the beans.…wanna know the secret?
Mag­no­lia.
Yep! Sim­ple, beau­ti­ful, hearty mag­no­lia leaves is the (almost) mag­i­cal way to fresh­en up Christ­mas gar­land. And if you're lucky, it may even be FREE! Luck­i­ly for me, my mom had an over­grown tree in her front yard that need­ed a lit­tle TLC so I grabbed my snips and went to work!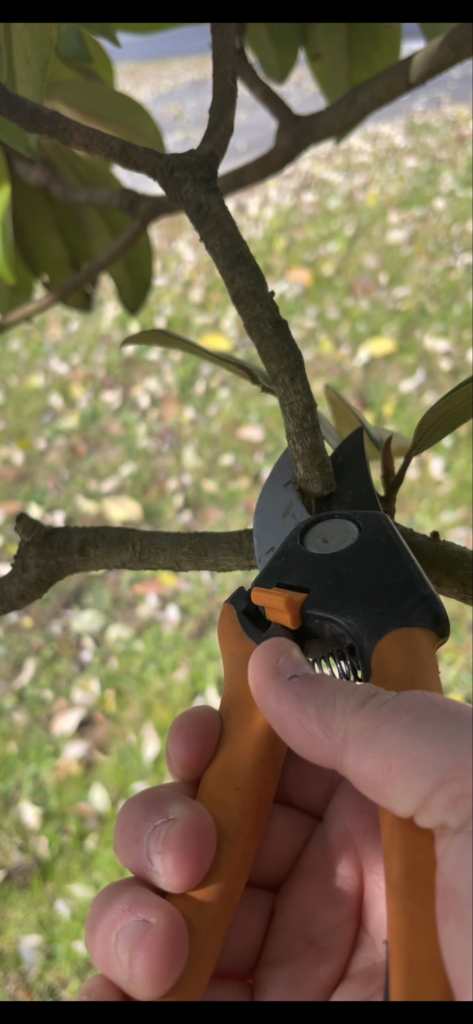 I sug­gest snip­ping small­er branch­es with mul­ti­ple clip­pings still attached. You can snap away the pieces you need lat­er when it's time to tie them in to the garland.
I start­ed with a basic $10 gar­land from Lowe's, an although I did­n't get a before pic­ture, I think we can all imag­ine what it looked like. The long, slen­der and some­what sparse gar­land wrapped about 15 times around a piece of cardboard.…you know the kind. I had pur­chased sev­er­al to use round Roost and Restore Home but I knew they need­ed a lit­tle bit more. The basic spruce just did­n't have the wow fac­tor that I want­ed for the shoppe.
All I lit­er­al­ly had to do after clip­ping the stems was pinch off sec­tions of leaf clus­ters and tuck them in behind the orig­i­nal gar­land and twist one of the faux branch­es around to secure.
THAT'S IT!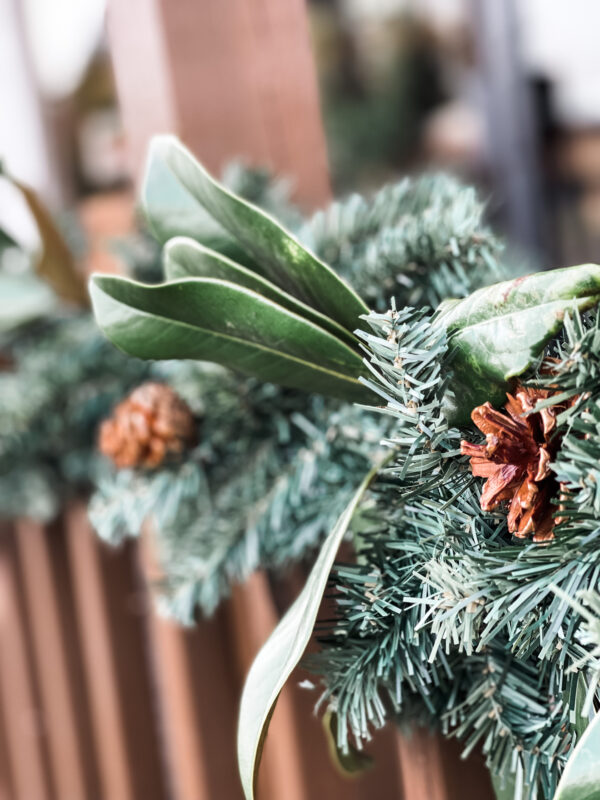 Look at how sim­ple and beau­ti­ful this gar­land looks ties to the rail of the shoppe! I end­ed up clip­ping enough mag­no­lia to scat­ter it among the faux trees in the shoppe as well. I cre­ates the per­fect lit­tle touch of real­ness and class to a sim­ple garland.
Of course I left mine green and sim­ple but it could eas­i­ly be dressed up even more with red berries, pinecones or even flocking!