Ok, so have you ever tried the oui fresh yogurt? That stuff is seri­ous­ly amaz­ing!!! PLUS…for us DIY­ers they come in the cutest lit­tle glass jars ever­rr! This easy yogurt jar wood planter box is PERFECT for those lit­tle cuties. They are seri­ous­ly too cute to just throw away!
I decid­ed on a whim that I need­ed a cute lit­tle box to group a few of my jars in, and this DIY was born. With a few scrap wood pieces or this DIY Wood Planter Box Kit, you too can make your own!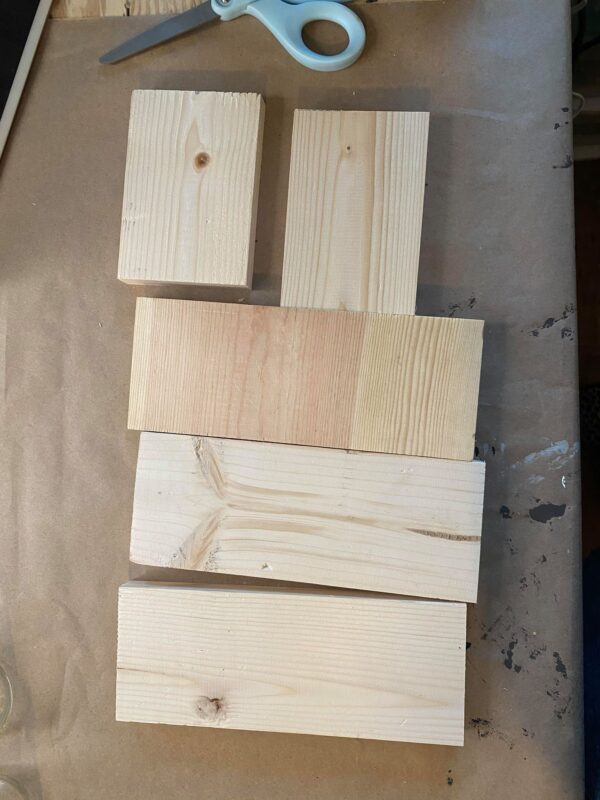 I assem­bled my sim­ple box using some scrap pieces cut to length. I then hot glued them togeth­er to form the box. Noth­ing over­ly com­pli­cat­ed here. There are no rules to the dimen­sions of this project. Just feel free to use the design of this wood planter box as inspiration.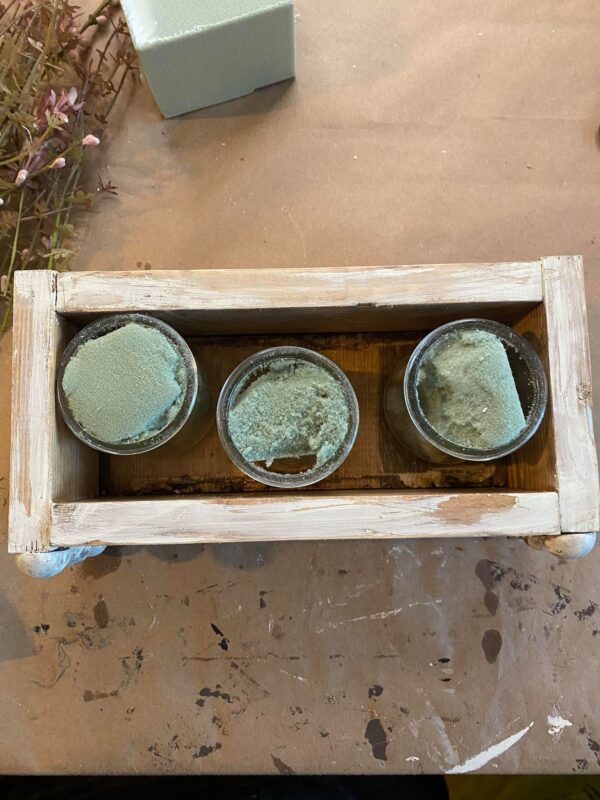 I decid­ed to use the oui jars for faux flo­rals in the mean time. We will like­ly have more I can use clos­er to Spring for start­ing seeds and plant­i­ng herbs. For now, the flo­ral foam and Span­ish moss did the trick.
Embell­ish­ing this planter box is super easy with this lit­tle jars and a few Spring sprigs in the mix.