SUPPLIES
Wood piece
Print­er
Paper
Mod Podge
I absolute­ly love the Halloween/Fall sea­son. Every­thing about dress­ing up in cos­tumes, sip­ping cof­fee in the chilly temps, hay rides, corn mazes and pump­kin patches…ohhhh my good­ness I can't wait. It may only be August but I have slow­ly start­ed trick­ling out my fall decor. Can I con­fess some­thing though? Hal­loween decor has always been a chal­lenge for me.I nev­er real­ly know when or how to incor­po­rate the spooky-ness in with my tra­di­tion­al decor and when I do, it ends up look­ing clut­tered. Is this a prob­lem for you or just me? Any­way, the good news is I think I have fig­ured out the per­fect solution.
I've decid­ed to scale back a bit and take a new approach to the spooky-vibe this year and sim­pli­fy things a bit with some Rae Dunn inspired signs. I am espe­cial­ly excit­ed about this approach because this method does­n't require paint or vinyl.
Start by print­ing off your mes­sage from a Word doc­u­ment. You can find the link to the font I down­loaded in this pre­vi­ous project HERE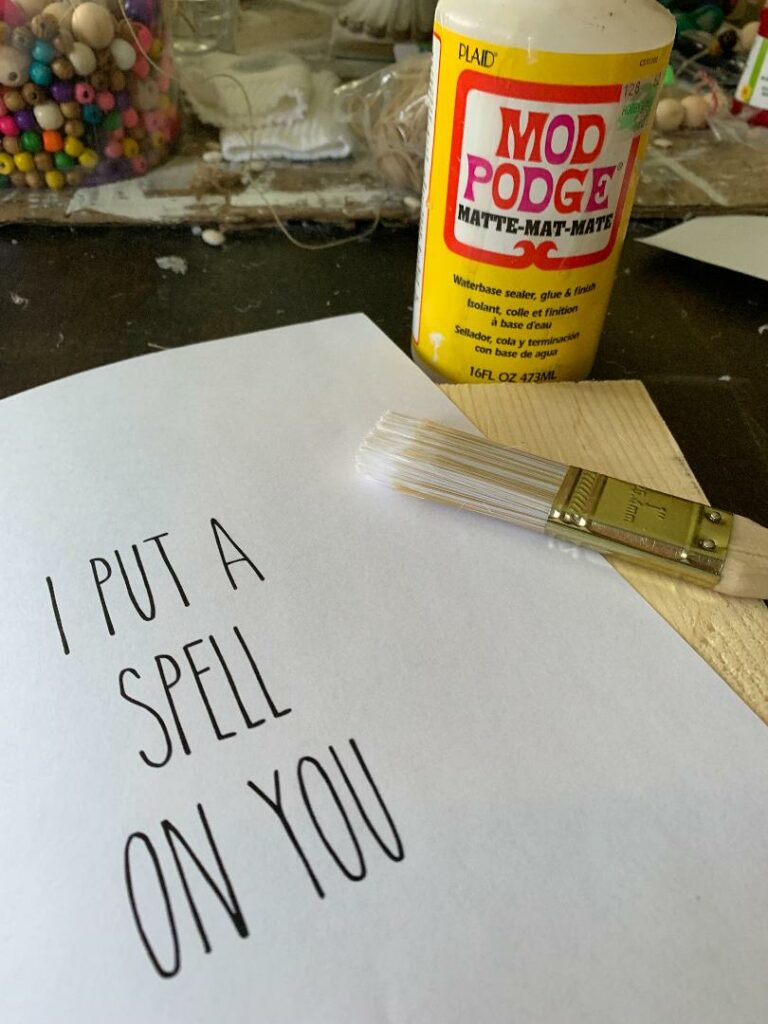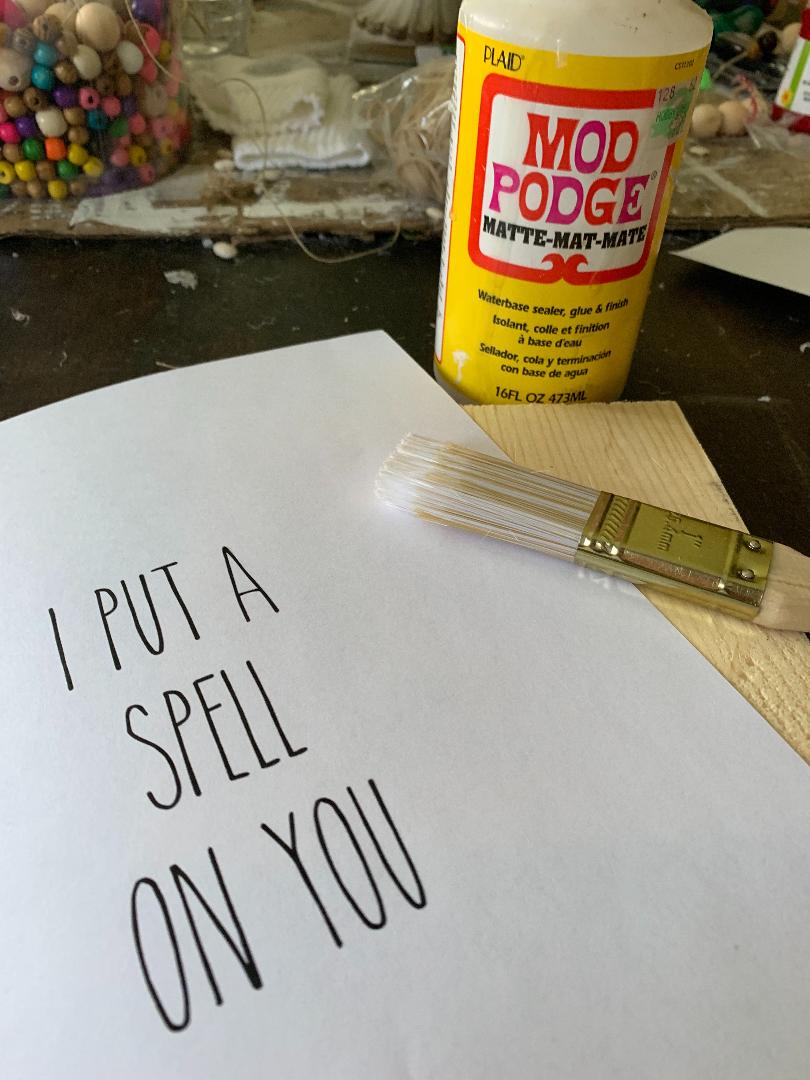 Then flip over your paper and apply a thin coat of mod podge to the back­side of your print out.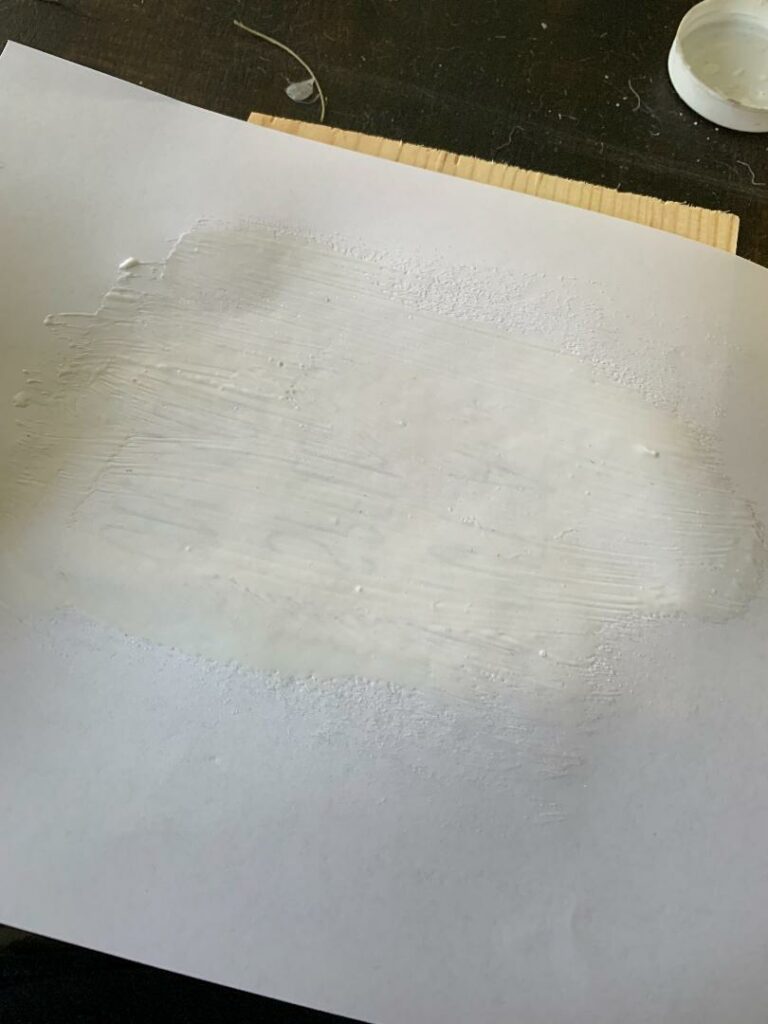 Apply your paper to your piece of wood, mod podge side down, wrap­ping the excess around the edges. It's kin­da like wrap­ping a present, apply­ing mod podge as you go.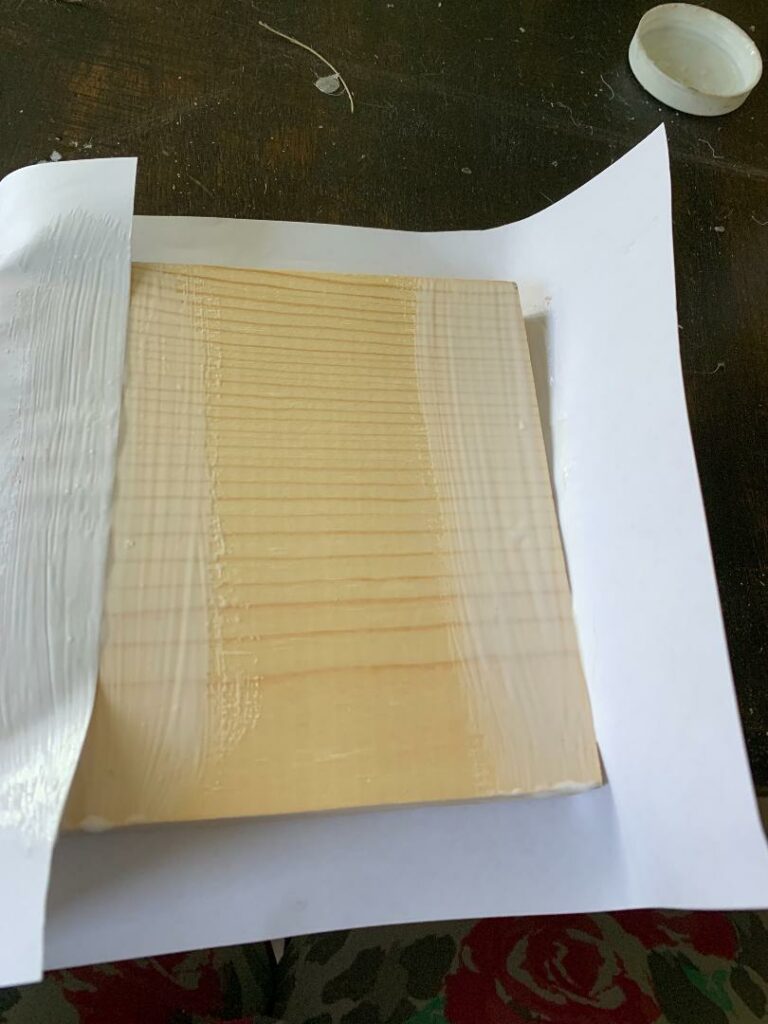 After your edges are nice and smooth, apply a nice even coat of mod modge across the front of your sign.
It may look a lit­tle rough at first but it smooths some as it drys.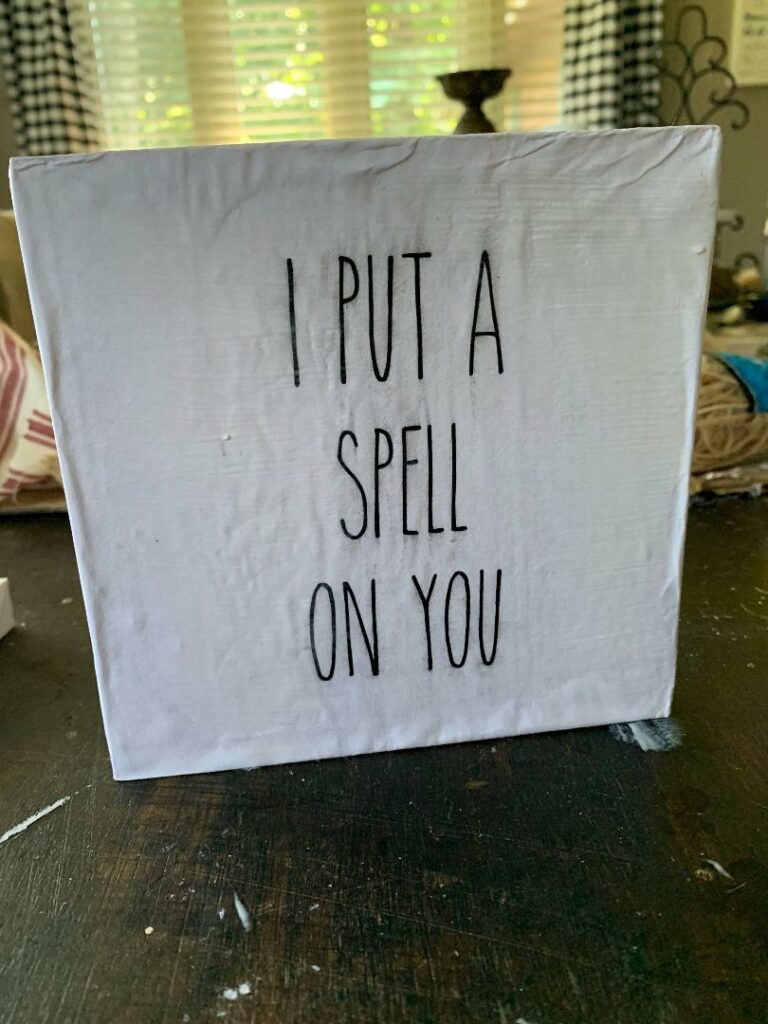 This is only one of many, many signs I plan to cre­ate. I just love how ver­sa­tile it can be. Just so you can see what I mean, I styled it a cou­ple dif­fer­ent ways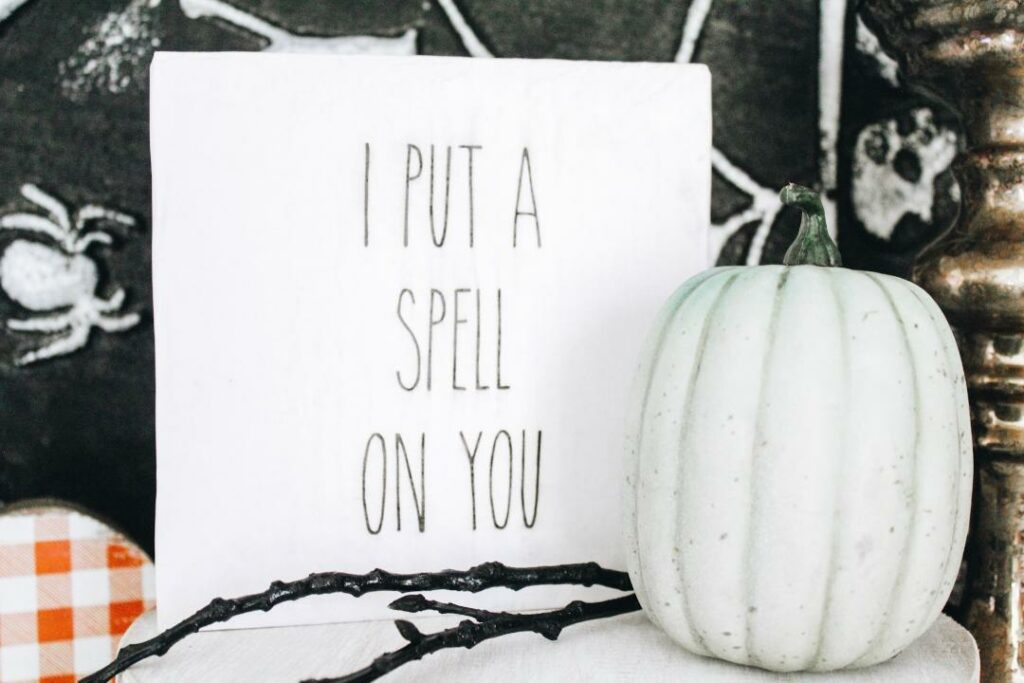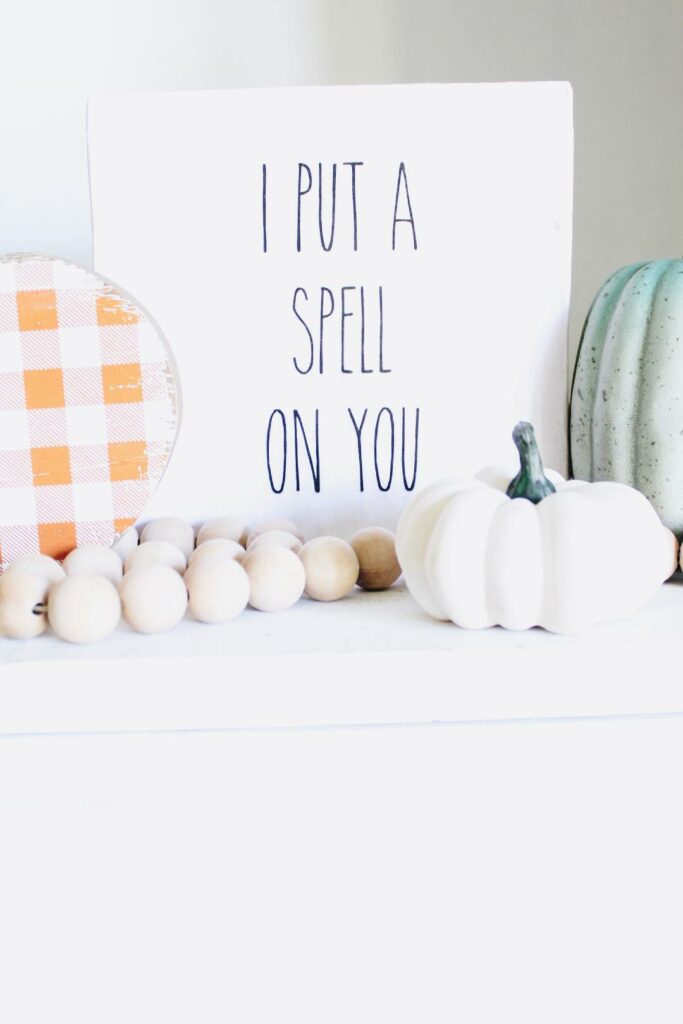 -PIN FOR LATER-