I am in LOVE with these cute lit­tle gal­va­nized buck­ets they have at the Dol­lar Tree each Spring. They start putting these on the shelves in Jan­u­ary and I snag one when I see it because they go FAST! I think they make the per­fect Dol­lar Tree Spring decor!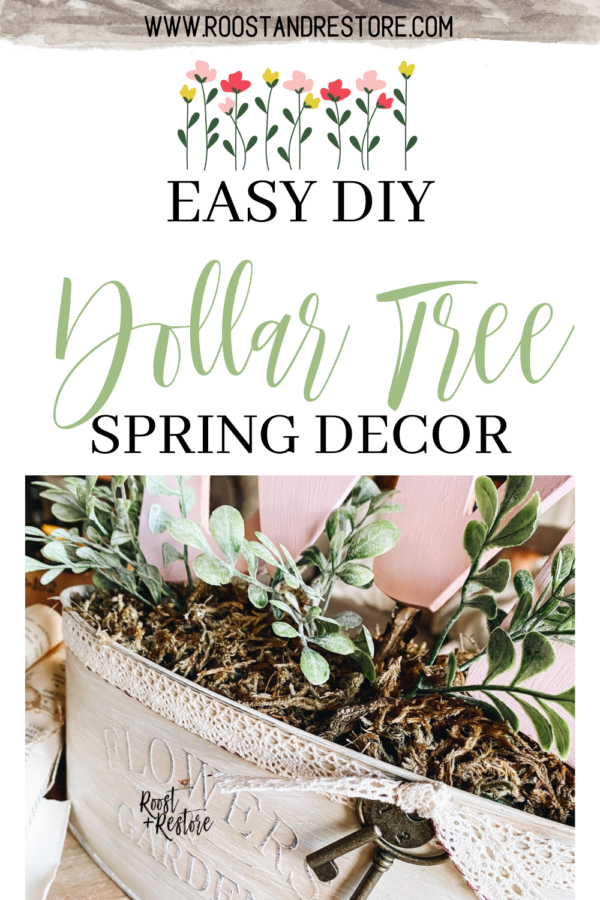 This Spring Dol­lar Tree DIY began as a Valen­tine project, real­ly. I had all of my wood let­ters and paints laid out ready to craft, and like most good crafts do, it evolved into some­thing total­ly different!
Supplies
Wood Let­ters
Sticks from the yard (or pop­si­cle sticks)
Waver­ly Antique Wax
Small dec­o­ra­tive keys, I found mine at Hob­by Lob­by in the Paper Studio
hot glue
paint + brushes
sand­pa­per
Baby wipes or cloth and water
rib­bon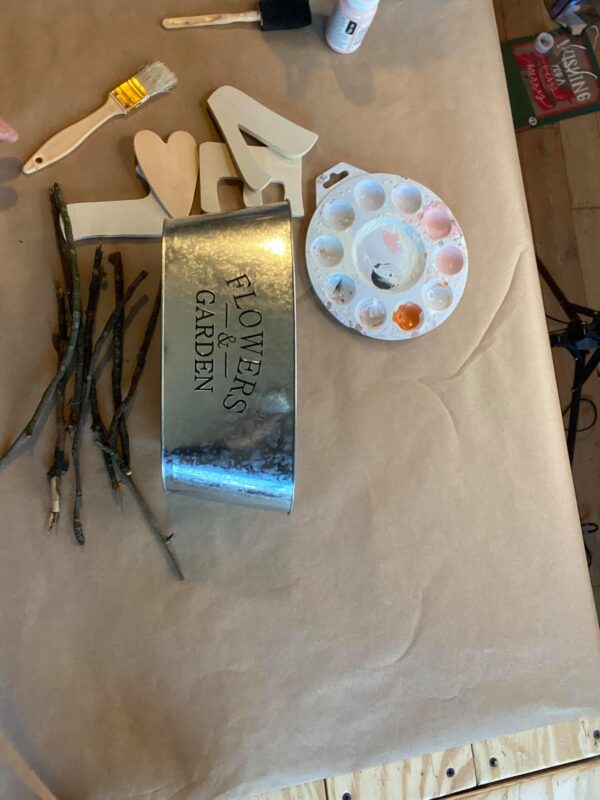 I began by paint­ing the let­ters and the gal­va­nized buck­et from Dol­lar Tree. I light­ly sand­ed the sur­face of the met­al to give it a bit of grit and then paint­ed it with white Waver­ly Chalk paint.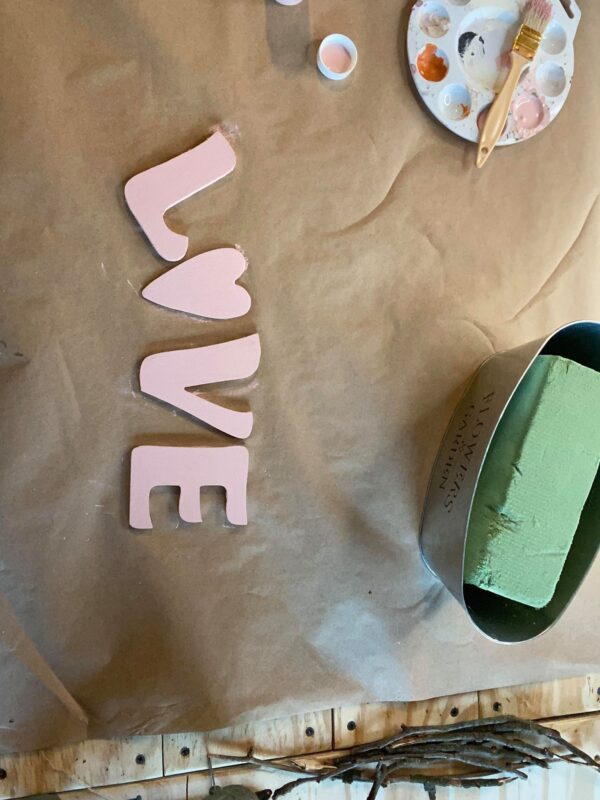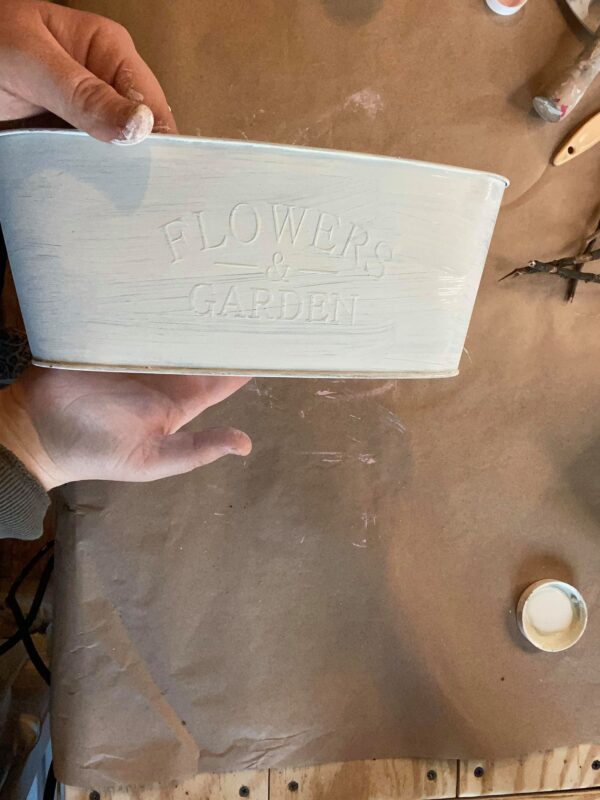 After the paint was dry, which did­n't take long. Chalk paint dry suu­u­per fast. I dipped a cloth in water and then dipped the same cloth in an antiquing wax, 'also by Waver­ly. Which you can find at Wal­mart in the craft­ing sec­tion. I rubbed the watered down wax all over the sur­face of the buck­et to give it a lit­tle bit of pati­na and age.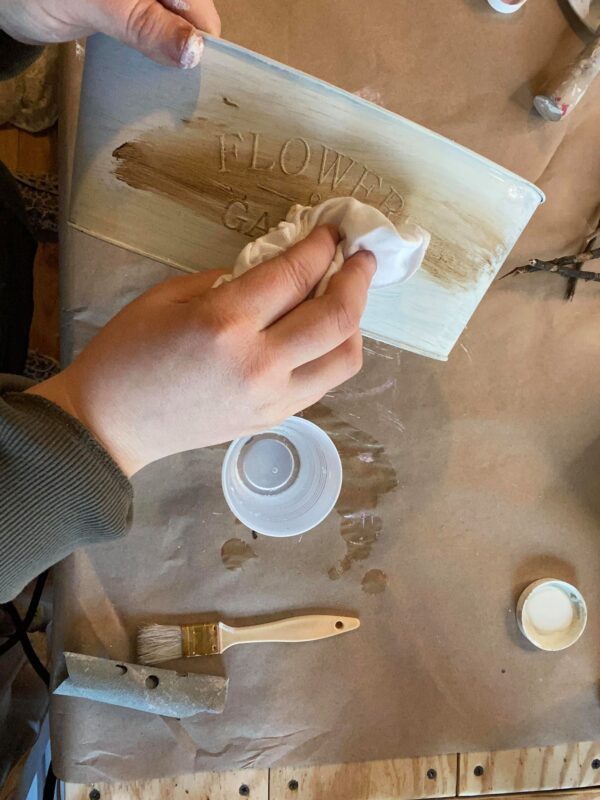 Grab the flo­ral foam and secure to the bot­tom of our buck­et with hot glue before cov­er­ing it with the Dol­lar Tree flo­ral moss. This is the base for our "flow­ers" we will be work­ing on next.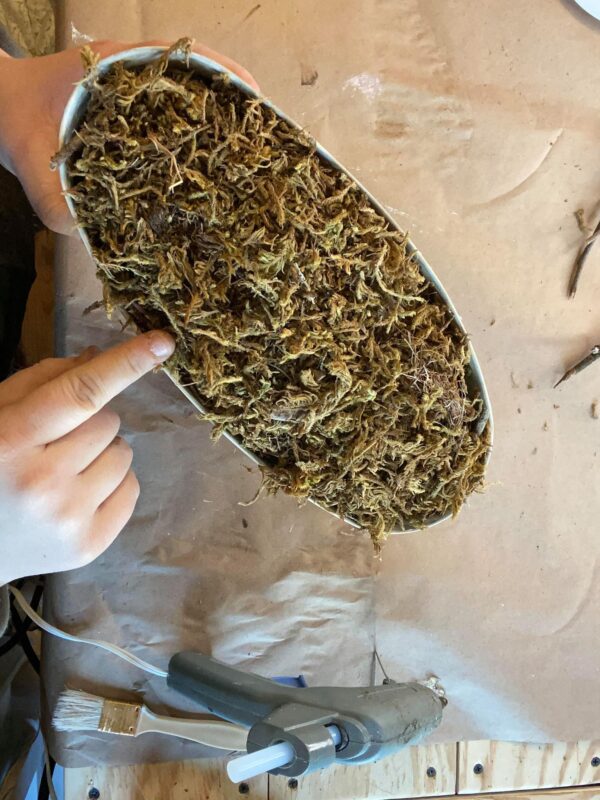 Then, I grabbed a few sticks from the yard. I obvi­ous­ly over esti­mat­ed how many I would need. At the time I did not have plans to use these sticks for this par­tic­u­lar project but as it evolved I thought it would be fun to use them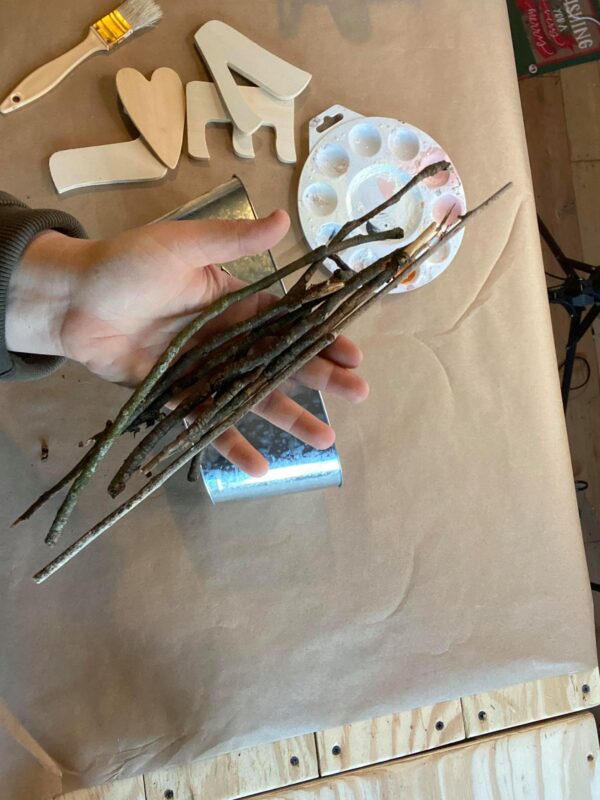 I hot glued them to the back of my dry, paint­ed let­ters. I used Bal­le­ri­na Pink by Waverly.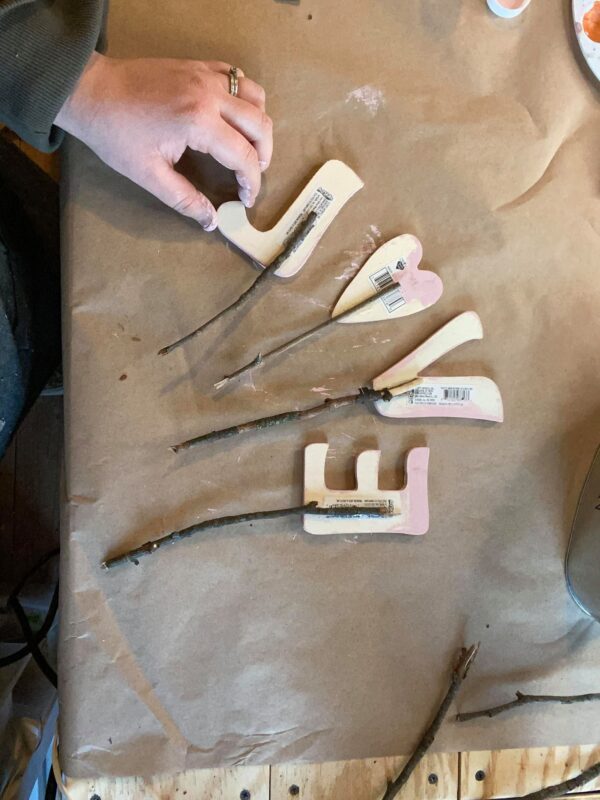 Now that the sticks are attached you have these cute lit­tle "flow­ers" to add to your cute lit­tle aged buck­et! This step made me wayy more excit­ed that I want to admit. It's that feel­ing you get when a project comes together…you know what I mean?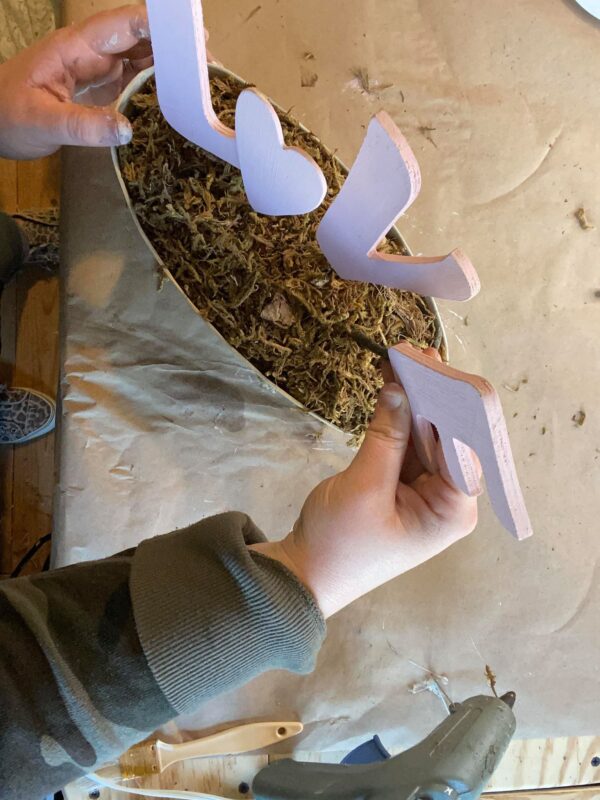 For a few fin­ish­ing touch­es I wrapped the top of the buck­et with some lace rib­bon, also found at the Dol­lar Tree. They tend to keep this par­tic­u­lar rib­bon in stock at my local store, and I am bet­ting you can find some at yours too. I fin­ished it off with the tiny lit­tle dec­o­ra­tive keys for a roman­tic touch.