Some of my favorite DIY's start with some­thing so sim­ple. In this case, a sim­ple plas­tic bowl from the Dol­lar Tree was all that I need­ed, along with a lit­tle paint of course to cre­ate a beau­ti­ful DIY Boho Planter.
I have recent­ly become a plant mama and I am work­ing hard to keep every­thing alive (fin­gers crossed) and decid­ed to find most of planters either through thrift or DIY. I fell in love with the shape of this stur­dy lit­tle bowl from Dol­lar Tree and decid­ed to give it a whirl.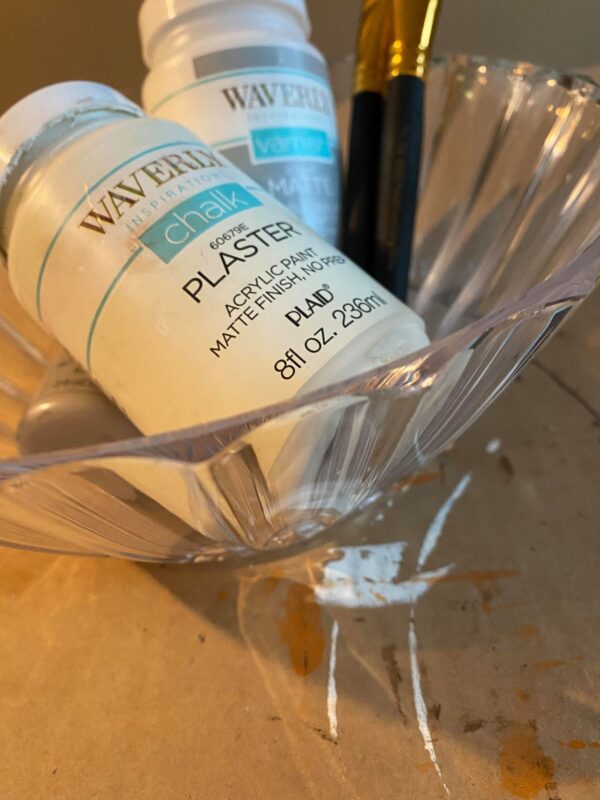 Are you think­ing about mak­ing your own? I have gath­ered a list of things you need to get the same look for your project!
Supplies Needed
Plas­tic Dol­lar Tree Serv­ing Bowl
Drill with twist bit
2 Col­ors of chalk paint. I am using Ele­phant and Plas­ter by Waver­ly, found at Walmart.
Waver­ly Indoor/Outdoor Mat­te Var­nish, found with the Waver­ly paints at Walmart
Paint Brush
Heat Gun
Sand Paper
This DIY Boho Planter began like most. With a lit­tle bit of chalk paint. I put two coats of grey chalk paint on the out­side of the bowl, using my Wag­n­er heat gun in between for rapid drying.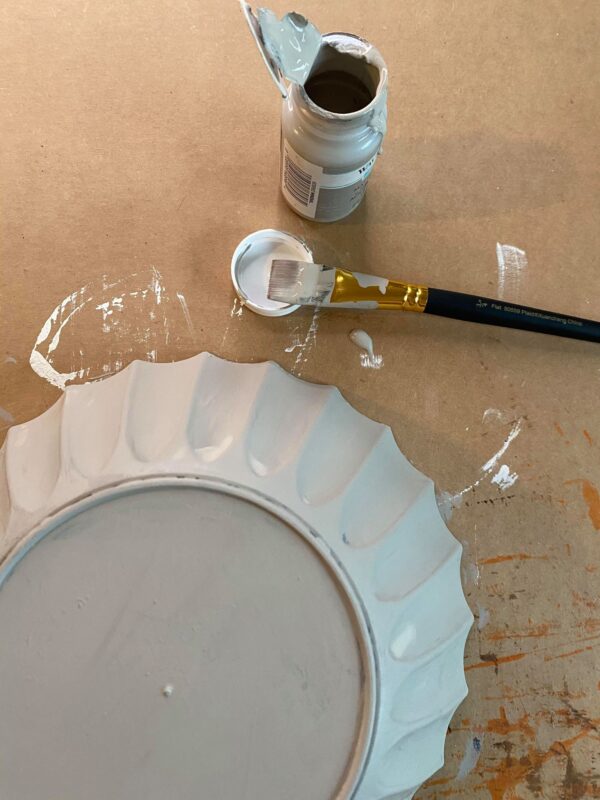 Then I applied 2 thick coats of an off white chalk paint, dry­ing in between coats. What I dis­cov­ered was the paint began to crackle.
In truth, that detail was not planned for this project but I end­ed up LOVING the look. My best guess is that it was due to mul­ti­ple lay­ers of thick paint with rapid dry­ing in between. It's quite pos­si­ble that by using that tech­nique on plas­tic is what caused the crack­ling effect.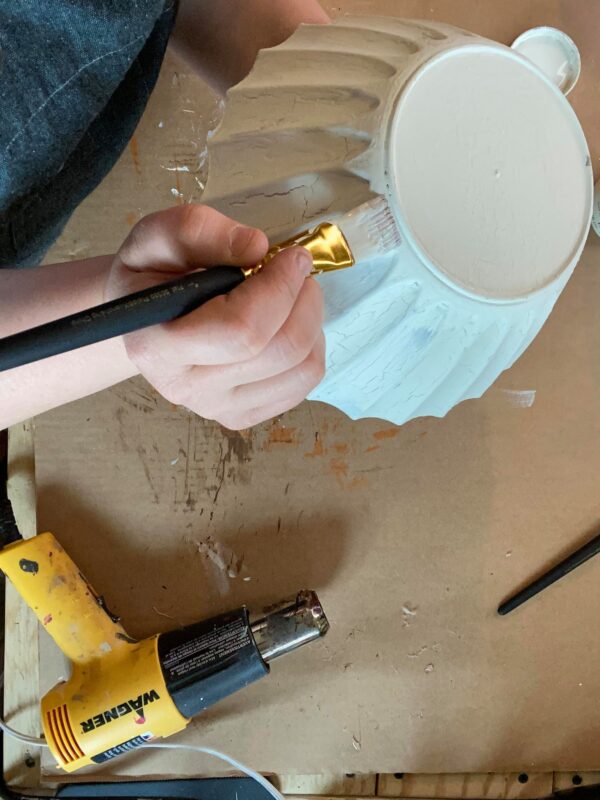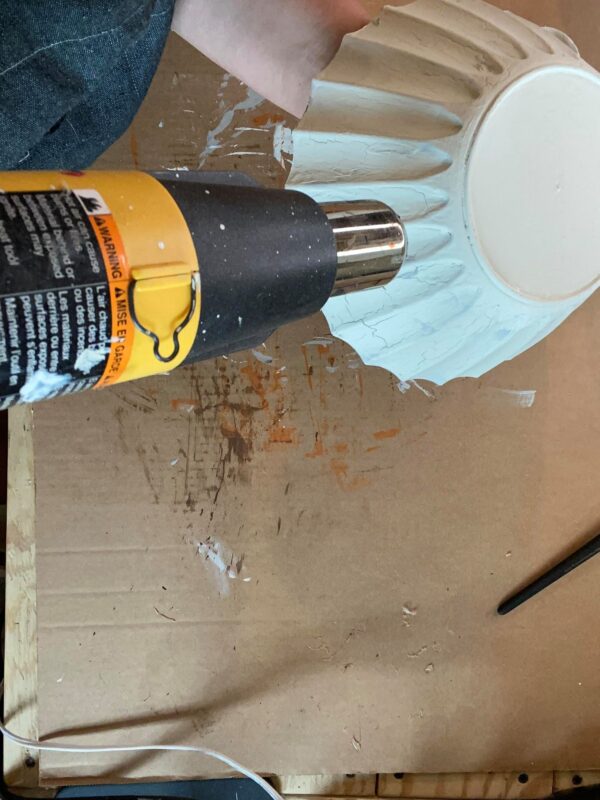 I sealed the out­side of the bowl with a sin­gle lay­er of mat­te var­nish, which I allowed to set overnight. This var­nish cre­at­ed a pro­tec­tive seal on the paint to keep it from chip­ping away and it gave it a nice fin­ished look.
My tip to you, if you plant to cre­ate a planter using some­thing sim­i­lar, you will need to drill a few holes in the base of the bowl to allow for prop­er drainage of the plant. This is a VERY EASY step, so don't let the idea of using a drill scare you. You can see how I did this in the DIY BOHO Planter Video Tuto­r­i­al I share here,