I am always scout­ing out old frames at the thrift store. There was­n't any­thing spe­cial about this thrift store pic­ture frame until I gave it a sim­ple lit­tle makeover for Spring. I love vin­tage Spring decor and this lit­tle DIY was the per­fect addi­tion to the oth­er pieces in my home.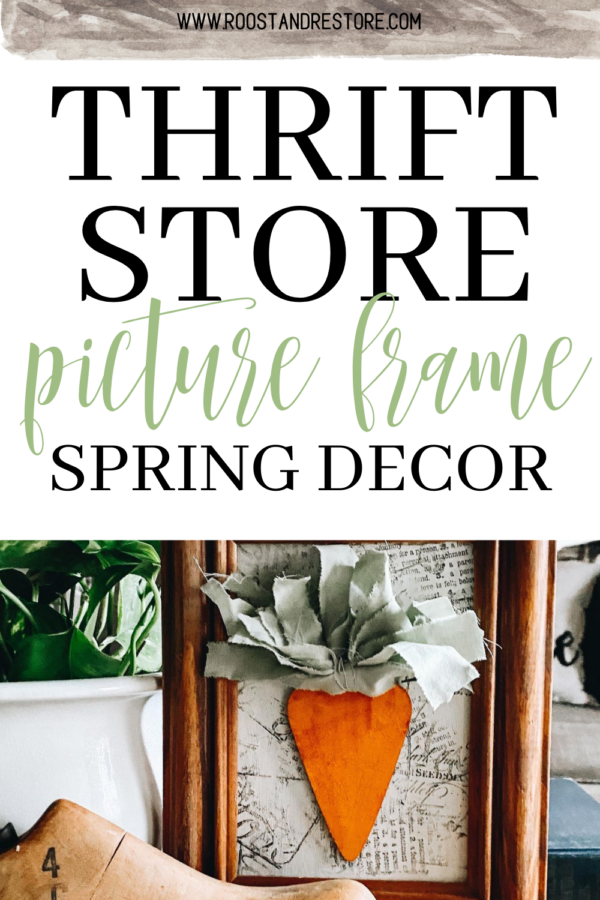 With a few basic sup­plies and a thrift store frame, you too can have your own piece of vin­tage Spring decor.
Supplies for Spring Thrift Store Frame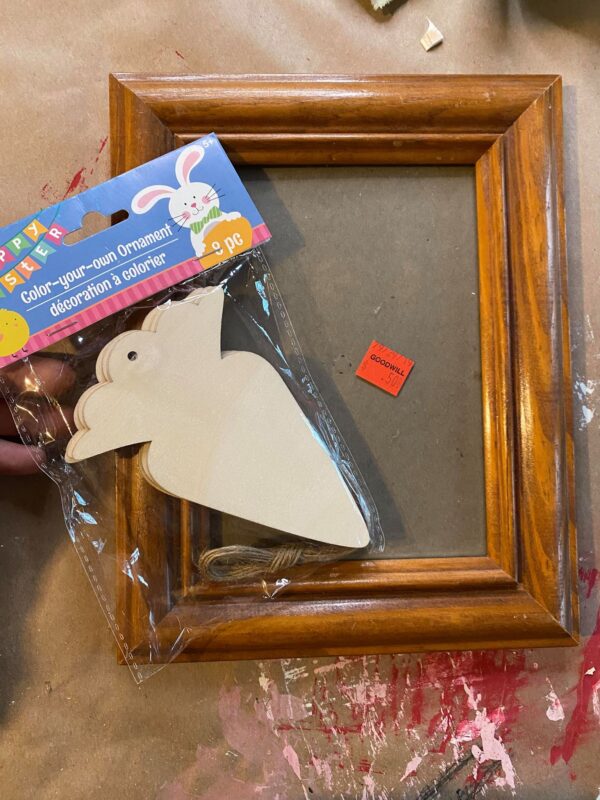 Y'all this frame cost a whop­ping $0.50! It does­n't get much bet­ter than that! Thrift stores can be your most valu­able resource for home decor. Think out­side of the box and try to imag­ine it with a new pur­pose or a fresh coat of paint.
In this case, this lit­tle frame was a great size and only need­ed a bit of dis­tress­ing with sand­pa­per for a lit­tle charm­ing touch of age.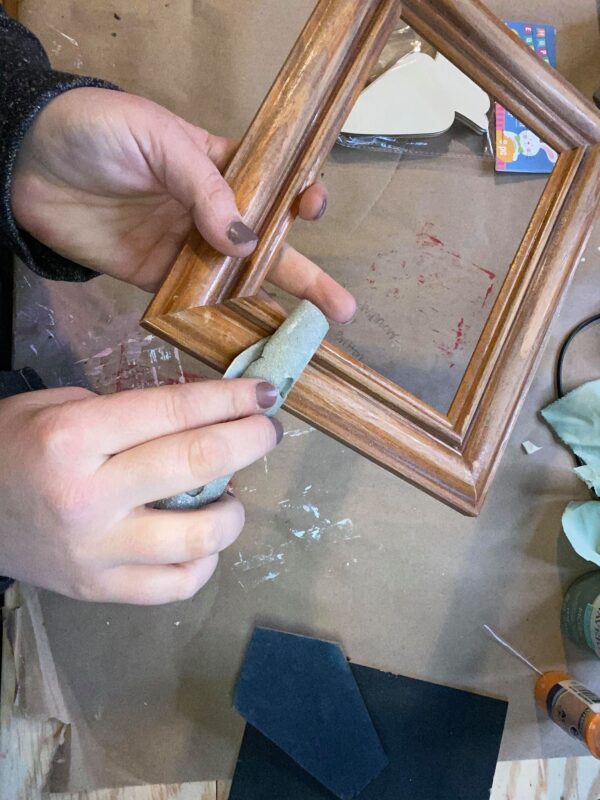 The next and per­haps the most impor­tant part of the Spring thrift store frame DIY is paint­ing the back­ing white. I pre­fer to use the Waver­ly chalk paint in Plaster.
You can dis­card the glass for this project. You wont be need­ing it.
This next step, I like to call stamp lay­er­ing. I love to use a mix­ture of flo­ral and text stamps lay­ered on top of one anoth­er to cre­ate a vin­tage paper-like effect.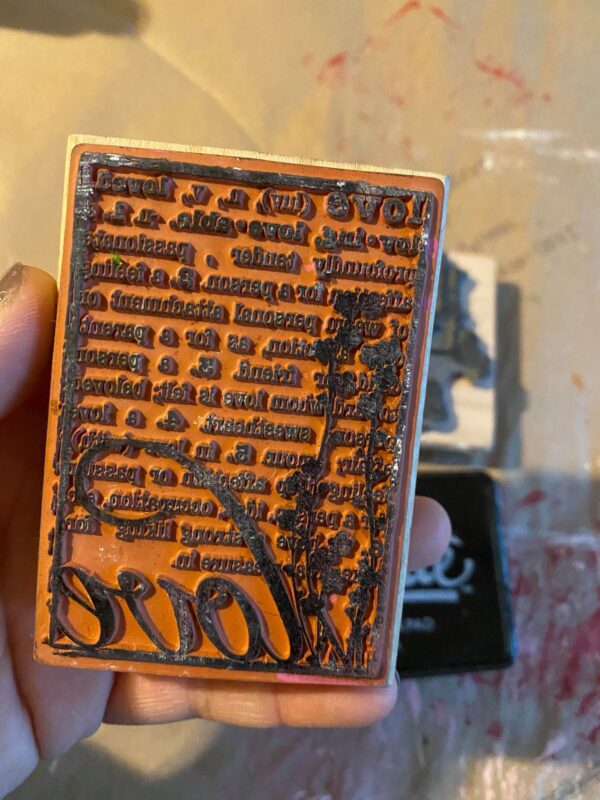 Seri­ous­ly, I'm obsessed. Isn't it beau­ti­ful??? It is a great way to get a vin­tage feel in a cou­ple sim­ple steps.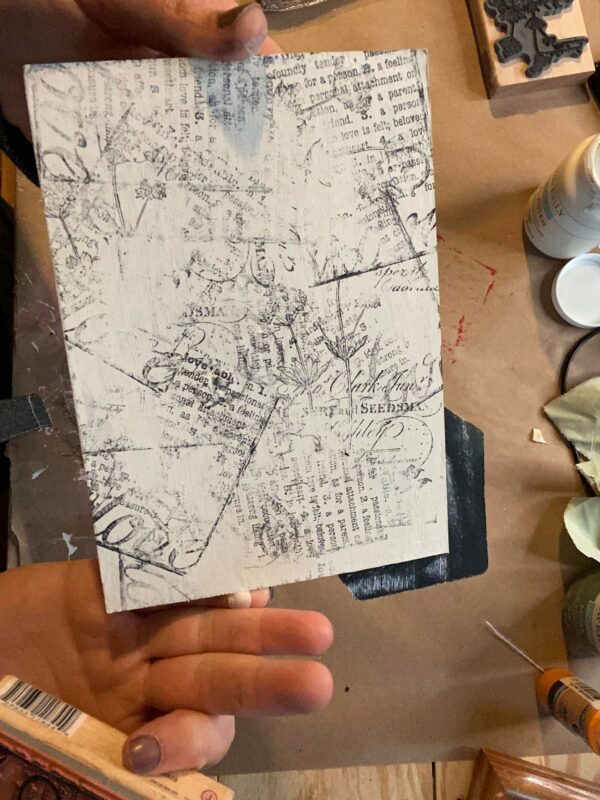 The next step I for­got to pho­to­graph but you can see the Spring thrift store frame VIDEO TUTORIAL for an exact step by step.
In short, I paint­ed one of the sea­son­al wood shapes from the Dol­lar Tree and added a rag-type bow using fab­ric scraps for the car­rot top.