I recent­ly paint­ed a wall in our liv­ing room and I have been try­ing to decide how to style it. I com­plet­ed the first ele­ment for the wall today. A DIY brown paper scroll. You can buy hand let­tered scrolls off Etsy but the size I need­ed was a bit pricey. Mak­ing one this way will cost much less!
ARE YOU LIVING MAKING THINGS AROUND YOUR HOME? TRY THIS ADORABLE DIY WOOD BLOCK HOUSE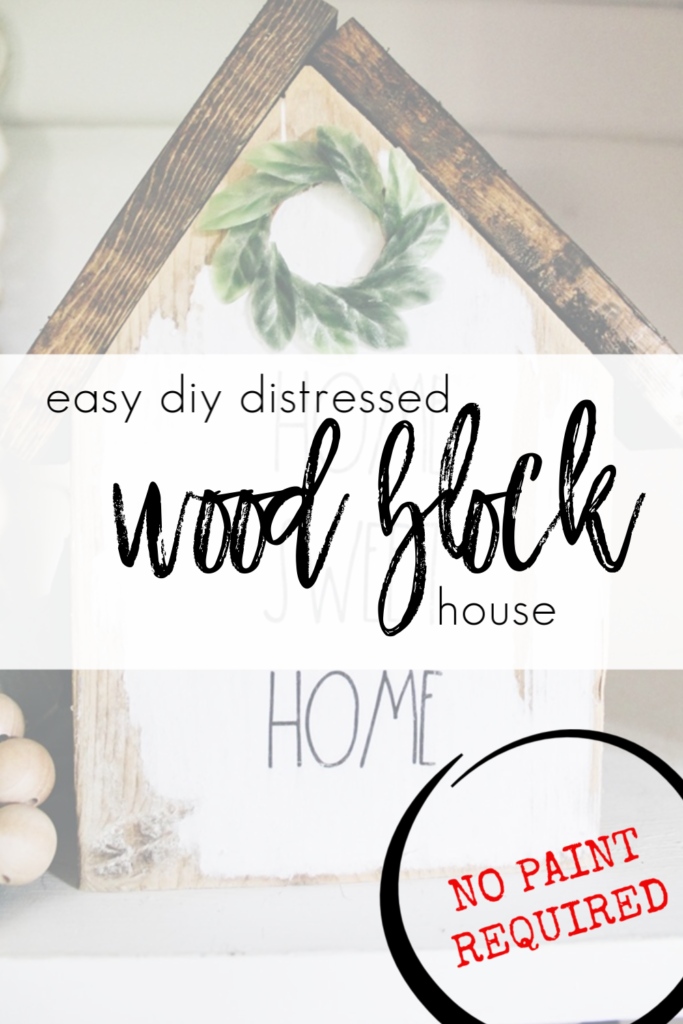 I start­ed with a roll of brown craft paper from the dol­lar store and vinyl cutouts I cre­at­ed using my Cri­cut. I have had this machine for over a year and real­ly havent played around with it much, so I am no expert. This post is most ben­e­fi­cial to those with a base­line knowl­edge of Cri­cut use but if not, there are alter­nate ways of get­ting your words on the paper through sten­cil­ing and trans­fers. Just do what works best for you.
SUPPLIES FOR PAPER SCROLL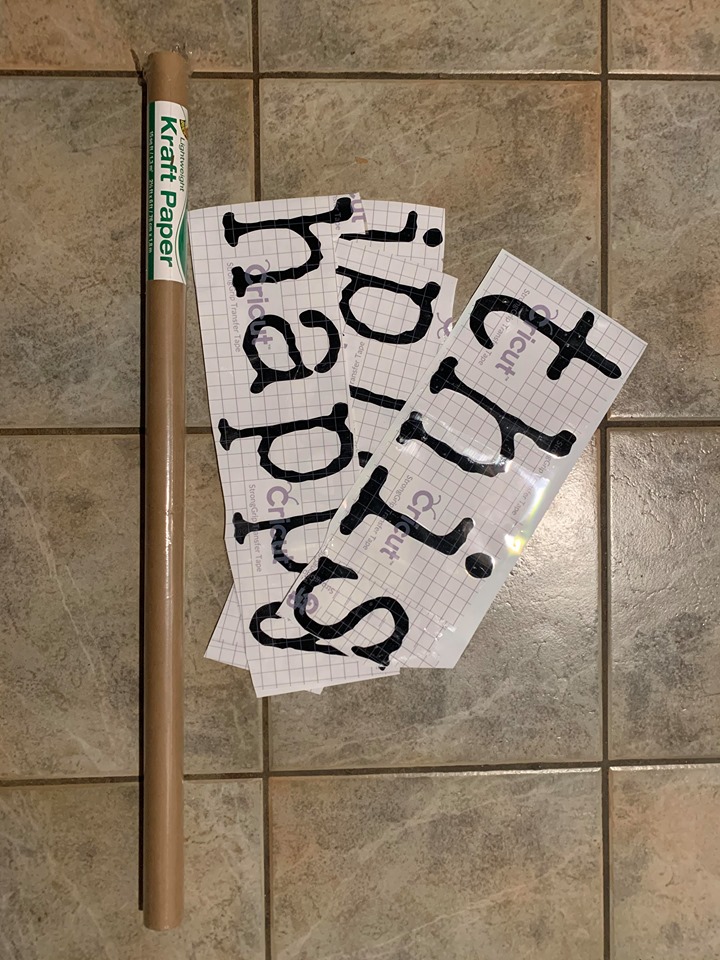 I decid­ed for siz­ing and spac­ing it would be best that I lay the paper out on the floor. My tiles lines actu­al­ly served as grid­lines so that was a win. The words are approx­i­mate­ly 6 inch­es tall for referece.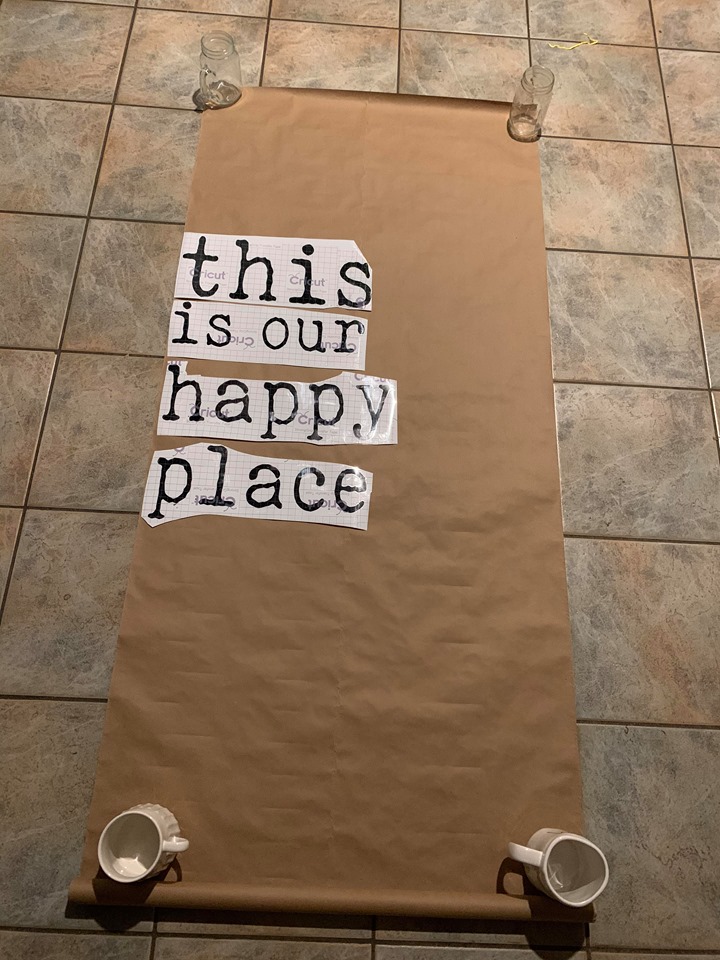 Remove the pro­tec­tive back­ing and press your words into place. Then slow­ly start peel­ing your trans­fer tape off the front of your words. This step was tricky for me. I think it may have been due to the Strong Grip tran­fer tape I was using. It was suu­u­u­per stuck to the vinyl let­ter so it took ome finesse to make them stick. I rec­om­mend a stan­dard grip for this project. I linked it above in the sup­ply list.
On a side note if you know of any hacks to help with the trans­fer tape removal please share!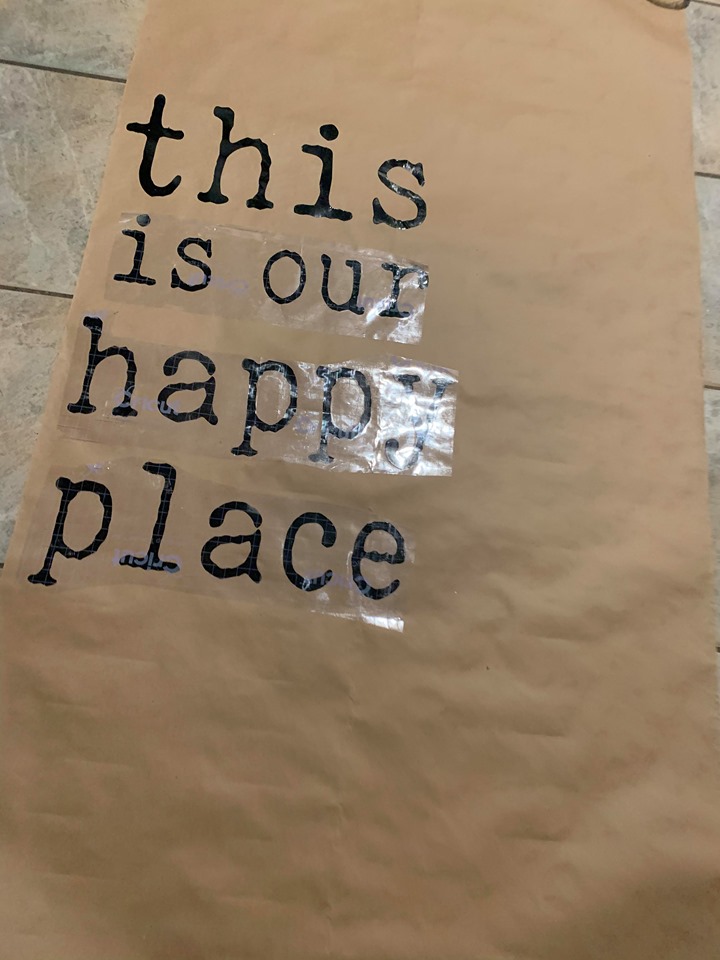 Repeat the slow, peel­ing process until all your words are in place. Once that is fin­ished sim­ply roll your ends inward and tack with hot glue. Using jute twine, thread a heanger through the top roll and you're ready for hanging.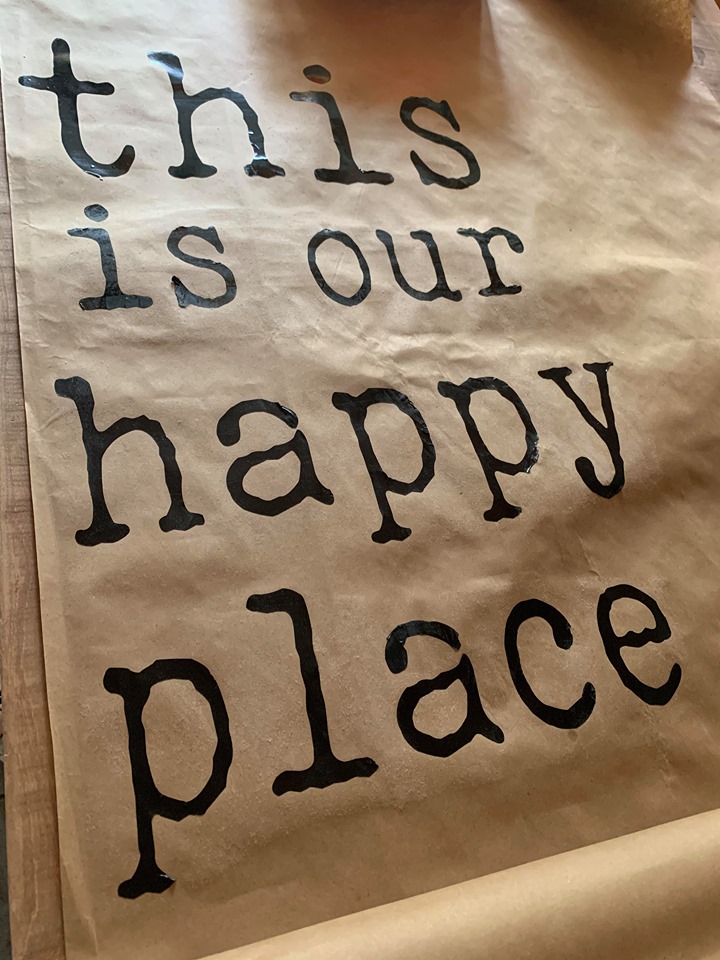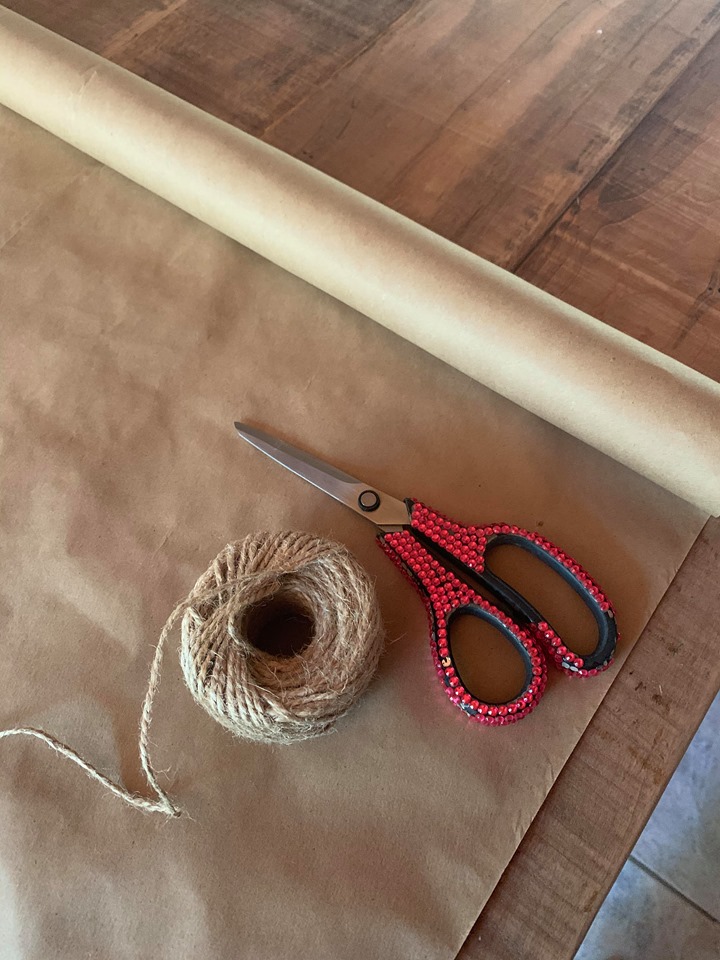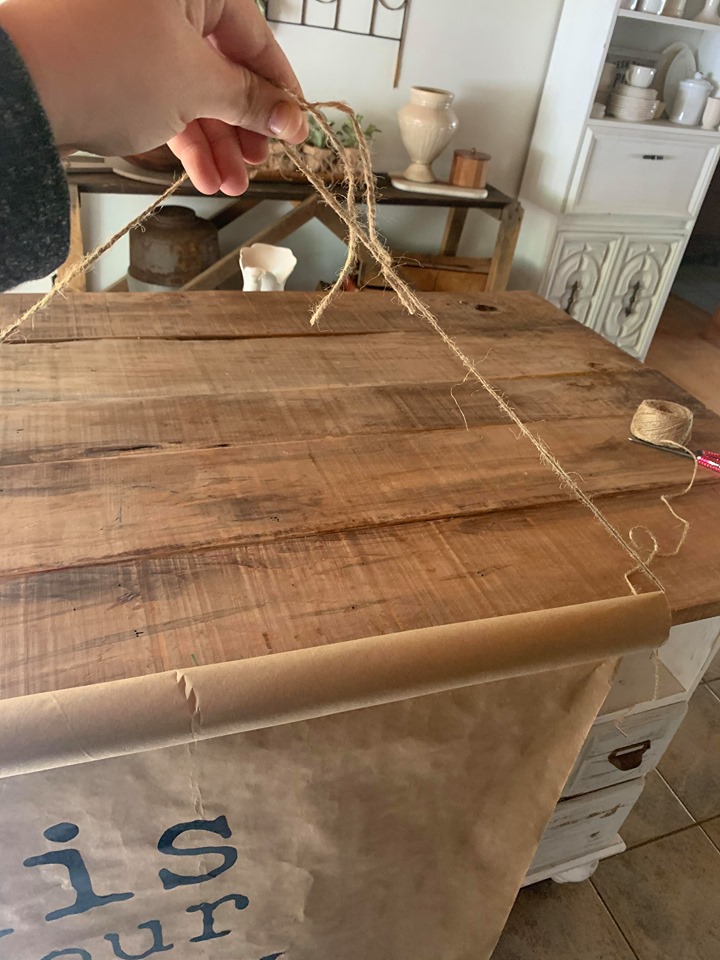 This is the space where I will dis­play this piece, how­ev­er, it isn't com­plete­ly fin­ished. I plan to lay­er two old win­dows beaneath the scroll and style an old chip­py dress­er I bought from my friend Chasi­da over at Cus­tom South­ern Co. I will share that reveal once I am able to get it styled. Our state is still on lock­down due to the glob­al pan­dem­ic, once that's over I will bring her home…for now I can only dream… I'm sure Im not the only one ready to do some shop­ping, am I right?
For now, I love that this spot is no longer empty!
Are you think­ing of emp­ty walls you can fill?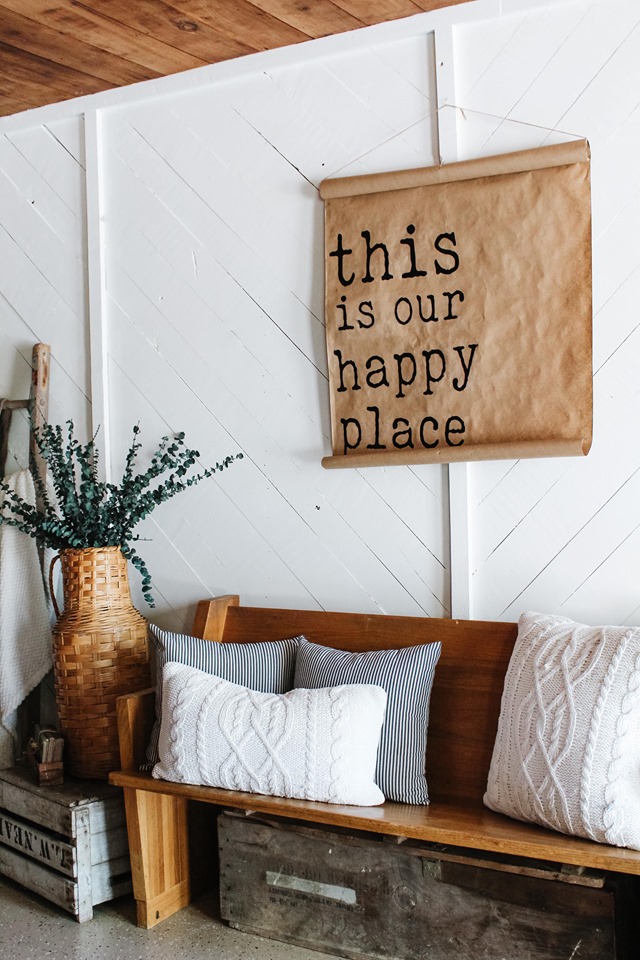 PIN THIS PROJECT