Even if we don't want to admit it, Fall is just around the cor­ner. Yes, I know it may be a bit ear­ly to break out the fall decor, I think this diy fall tran­si­tion­al sign can be an excep­tion. Sun­flow­ers and late Sum­mer go togeth­er like peas and car­rots. Go ahead and tuck this one in your back pock­et or pin it to your DIY fall decor board for future reference.
Supplies for DIY Fall Sign
Fall Flo­ral Stem
Card­board
Paint (I am using off white, grey, black and antique wax)
Stain (Min­wax Spe­cial Walnut)
Paint­brush­es
Hot Glue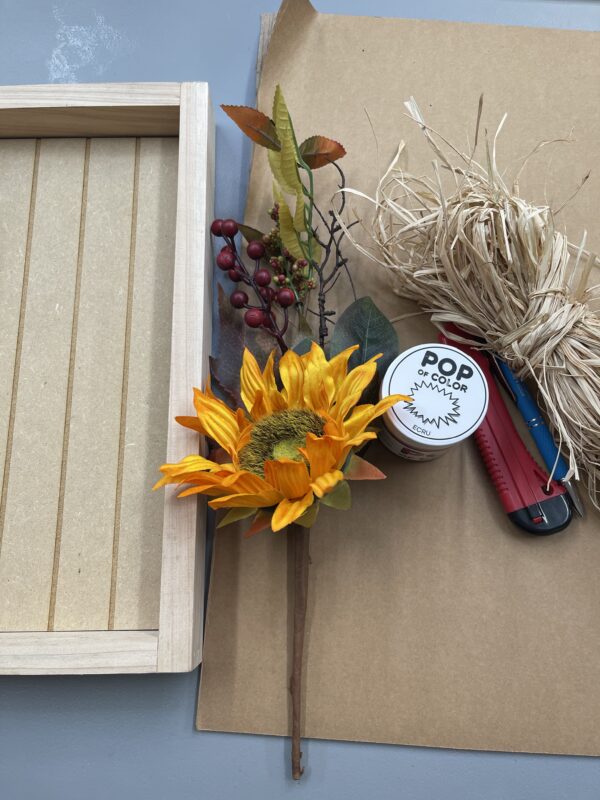 I began by stain­ing and paint­ing the sign I used for the back­ground of this DIY fall sign. (I did not get a pic­ture of this step but I did record it, which you can watch here)
I am using one of our Nest­ing Box­es, you can pur­chase over in the shoppe. These are unique shad­ow box­es cre­at­ed by me that boast an inter­change­able back­ground for sim­ple decor updates and min­i­mal stor­age. A cute frame would also do the trick!
While the paint was dry­ing I dis­as­sem­bled a cute har­vest flower pick. It had a beau­ti­ful mix of col­ors and tex­tures that just had fall writ­ten all over them.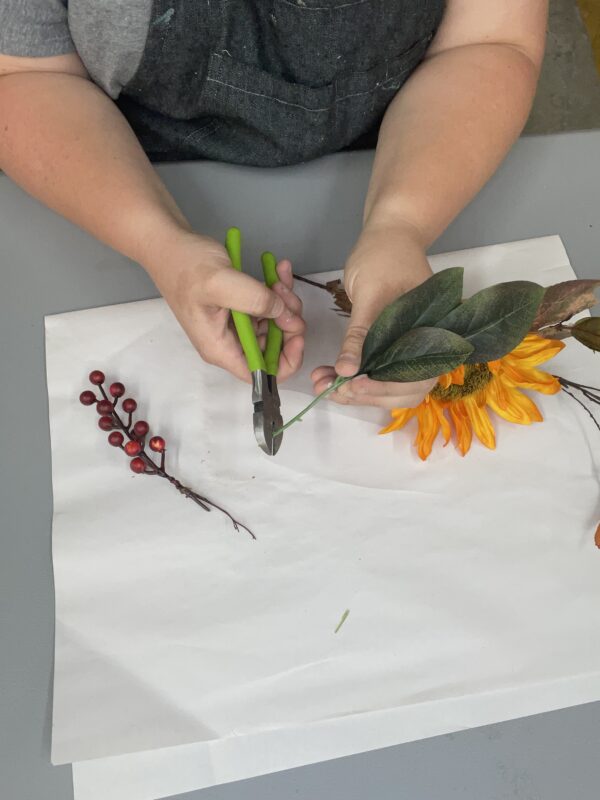 Real­ly, once you look at it, the pieces of this stem make for a great tran­si­tion­al piece of decor. Even if you aren't ready to total­ly com­mit to pump­kins and orange leaves just yet, this pick makes a this great for sea­son­al transition.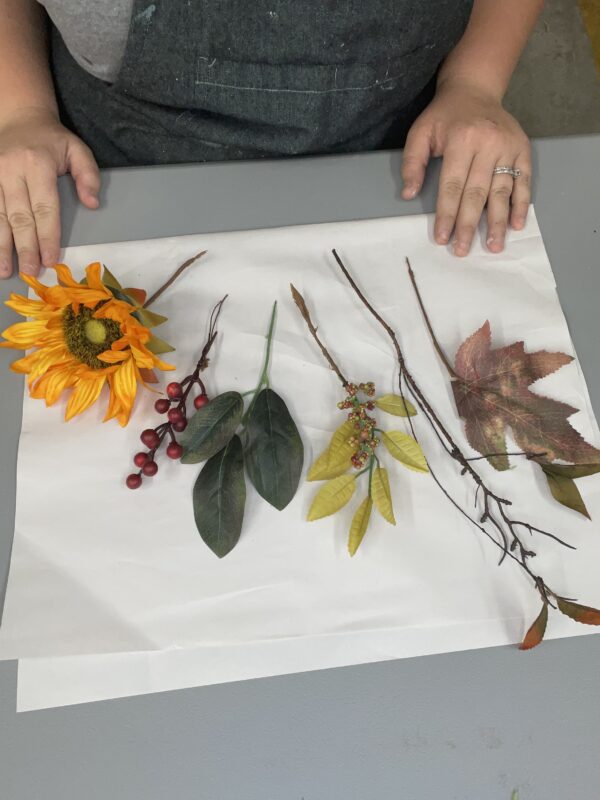 Next up came the card­board. I peeled back the top lay­er of paper reveal­ing the cor­ru­ga­tion under­neath. This step, while not com­plete­ly nec­es­sary, is a very impor­tant part to the char­ac­ter of this sign.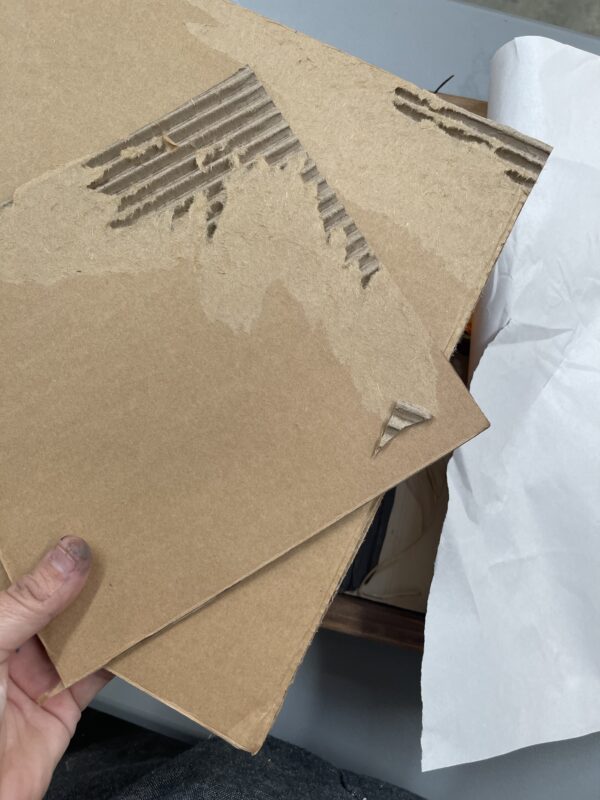 Once the card­board was "clean" I cut out a cen­tral jar/vase shape and paint­ed a few dif­fer­ent thin lay­ers of paint to the sur­face. I was going for some­thing like a gal­va­nized look here.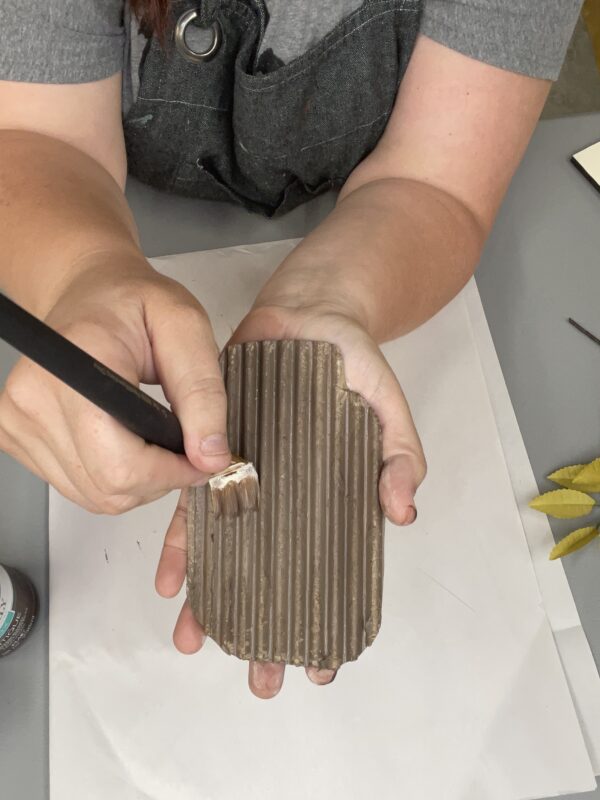 I achieved this look with a com­bi­na­tion of thin coats of Waver­ly Antique Wax, and dry brushed black and grey. Com­plete with a raf­fia bow.
The only thing left to com­plete this DIY fall tran­si­tion­al sign was attach the dis­as­sem­bled flo­rals with hot glue and of course fin­ish with the gal­va­nized card­board jar.