There is something very satisfying about going a treasure hunt through your own house looking for things to hang together. Its exciting to see a bunch of random objects some together to create one cohesive look. Chances are, you already have most of what you need laying around the house.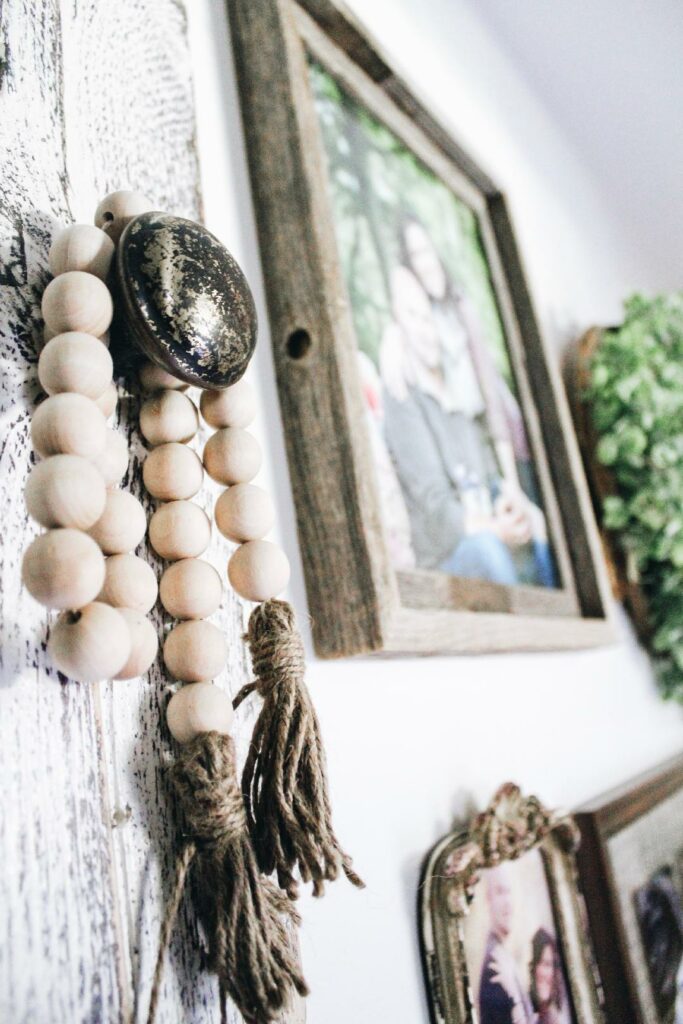 Take this cute little piece for example. It was given to me so that was a plus! Who doesn't love FREE, am I right? But really I think you could scavenge through your garage and find an old piece of wood. Paint that bad boy up and add a little something you could use for hanging. In this case an old knob was perfect to hang my DIY wood bead garland.
Pro Tip:

I encourage you to find one piece that is bigger than the rest. Make this your focal point and build your gallery around it.

Kaycee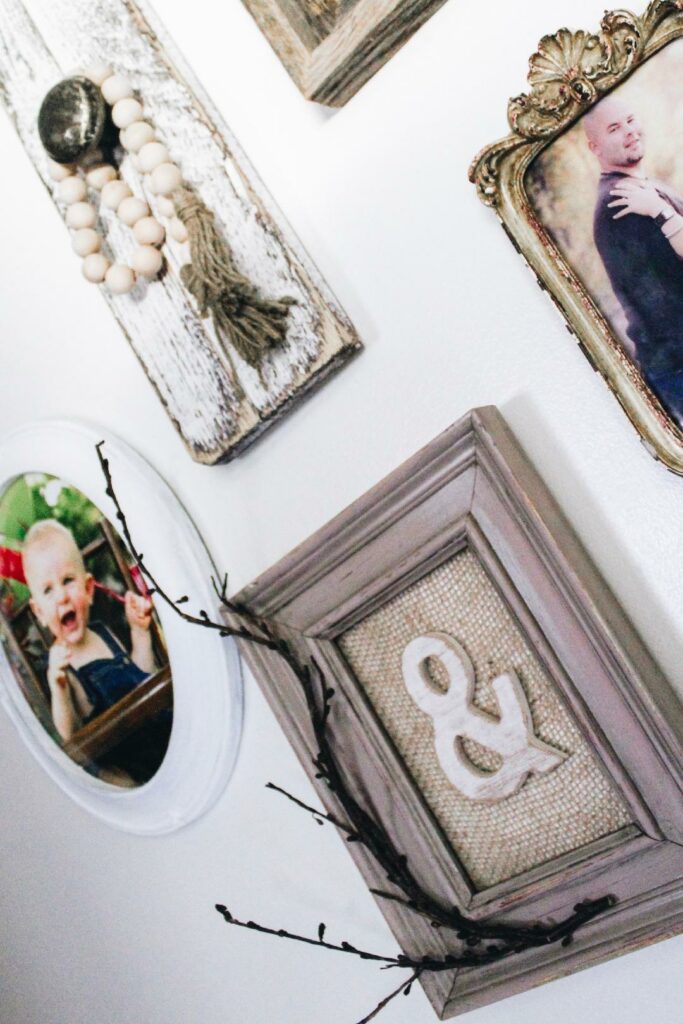 Family photos are the obvious choice for filling in space on your gallery wall. They literally never go out of style…okay maybe that hairstyle will but you get the idea.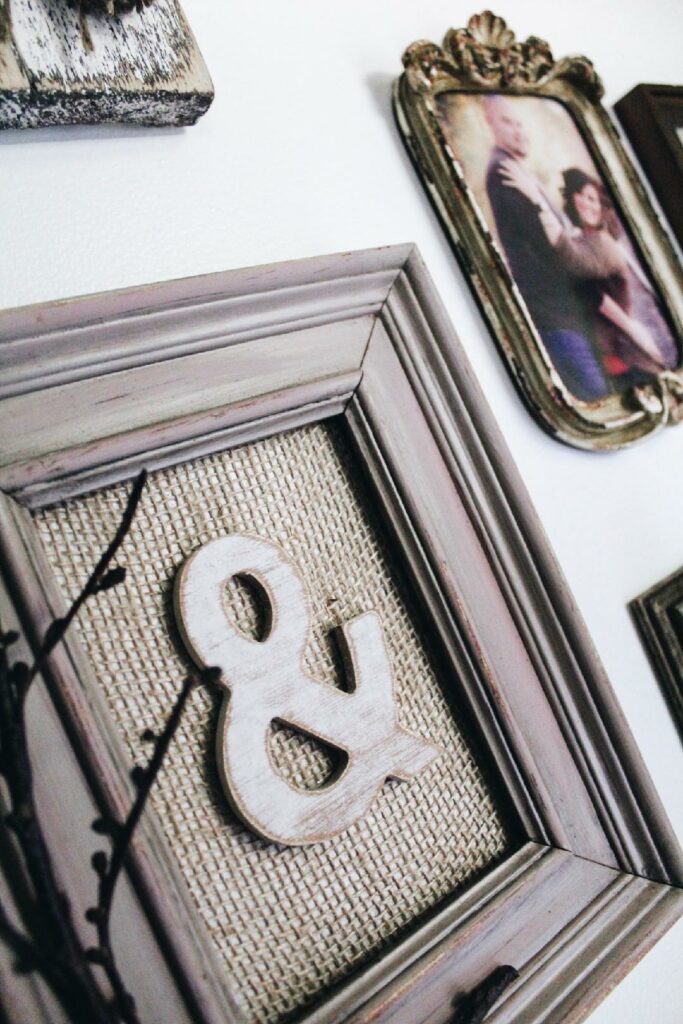 This is my newest and perhaps the cheapest part of the gallery wall. I created this in a recent Facebook Live. It was an old broken frame that I distressed, and embellished for the purpose of adding to my gallery wall. I already had everything I needed to throw this little cutie together and I am really tickled with the result.
Pro Tip:

Look for different shapes and sizes to add to the wall. It makes things interesting and helps to achieve an eclectic look.

Kaycee
As you can see, I used many different mediums and hanging techniques to create this timeless look . I encourage you to search your own house high and low for things like wood, metal, greenery, hooks, beads, and family photos. It is so so easy to build a gallery, just think outside the box. If you can hold it, you can hang it!
-PIN FOR LATER-