I know that I say this every sin­gle month when DIY Decor Box week rolls around but my good­ness this has got to be my favorite one yet. Not to men­tion it is bit­ter­sweet shar­ing that this will be the last DIY Decor Box before it goes in to retire­ment. I am hon­ored that so many hun­dreds of women have invest­ed in this sub­scrip­tion. While it makes me sad to be clos­ing these doors I know there are many beau­ti­ful things in store for R+R and my friends! You can check out our newest DIY sub­scrip­tion called the Craft Wood Club and hop in to that mem­ber­ship and craft with me each month!
Enough of the sap­py stuff, let's get to the good part! Each month we pack a box full of DIY sup­plies need­ed to cre­ate a unique and beau­ti­ful piece of decor for your home, We have done it all from can­dle mak­ing, pom pom throws, cathe­dral arch­es and so much more! And to bring it home this month we are mak­ing fab­ric pump­kins! Here is what each mem­ber received in their box.
DIY Decor Box Supply Check List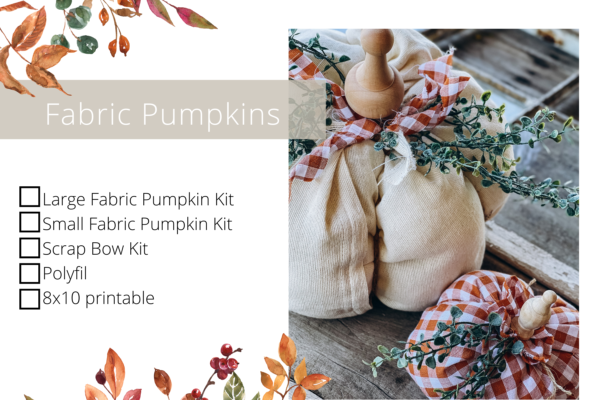 Mem­bers received sup­plies need­ed for not one but two coor­di­nat­ing pump­kins. Each kit includ­ed pre cut fab­ric, one check and one can­vas, green­ery, jute and a finial for each. Along­side the pump­kin kits they also received fab­ric for a match­ing bow!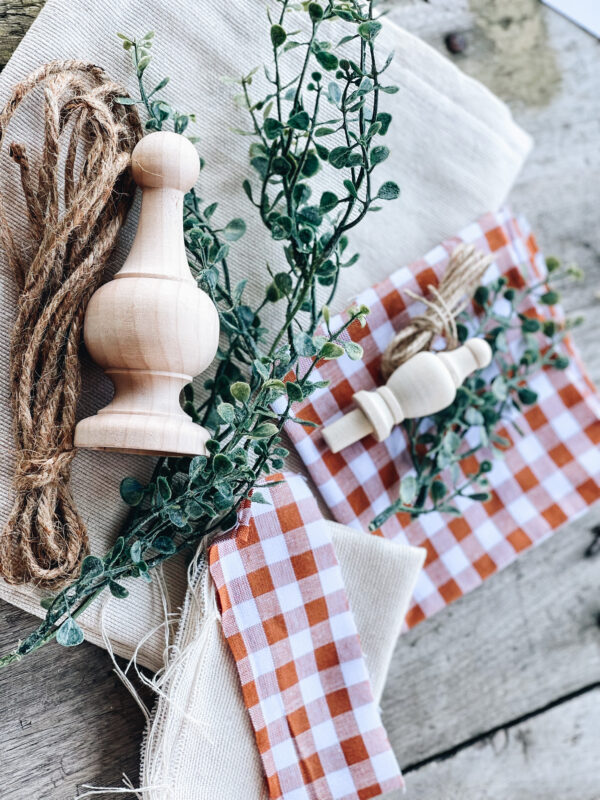 The main ingre­di­ent for these puffy lit­tle fab­ric pump­kins is the poly­fil. So. Much. Poly­fil. That's ok. We found the per­fect ratio for pump­kin size to fab­ric to give mem­bers the fluffi­est pump­kins in the patch.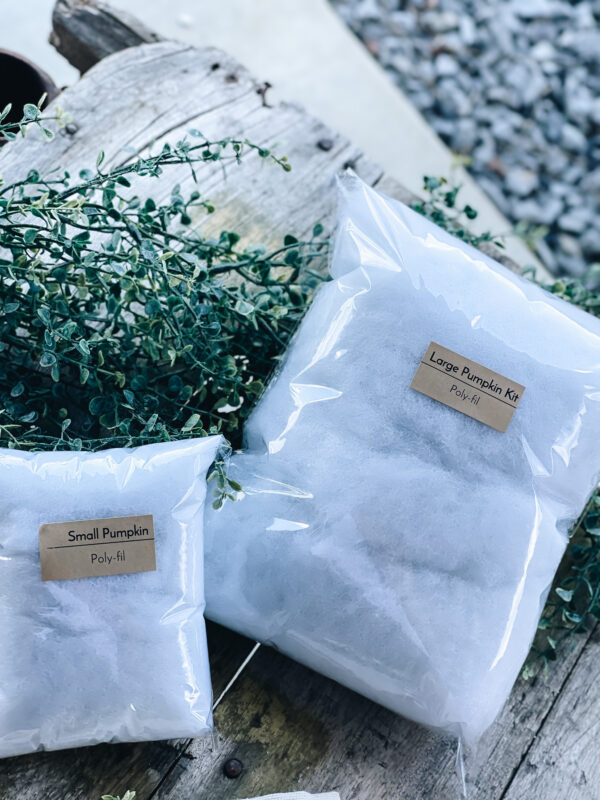 The bonus lit­tle cher­ry on top is this cus­tom designed 8x10 print­able wait­ing at the bot­tom of the box! This fall print­able along with oth­er prints are avail­able here.