This mon­th's DIY Decor box fea­tured this super cute rus­tic wood planter. Each of our sub­scribers received one of these hand­made planters along with oth­er nec­es­sary sup­plies need­ed to cre­ate some­thing beau­ti­ful for their home.
I love being able to curate a cre­ative dec­o­rat­ing expe­ri­ence each and every month. This project is part of our Spring col­lec­tion that was pre­ced­ed by our pre­vi­ous wood bead decor project col­lec­tion. We have start­ed send­ing sea­son­al­ly inspired projects that can be craft­ed, used or mod­i­fied to fit in your every­day decor. This planter could eas­i­ly be changed out for dif­fer­ent sea­sons or styled in dif­fer­ent rooms of your home for var­i­ous purposes.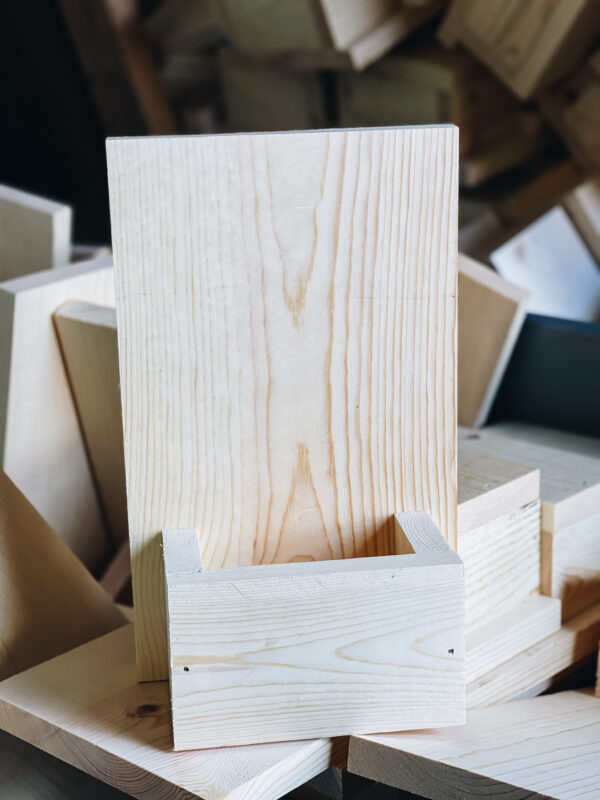 The first thing sub­scribers will find in their sub­scrip­tion is this lit­tle box with­in a box, hold­ing all of their pre­cious sup­plies! We like to prepack­age all of the nec­es­sary sup­plies, with the excep­tion of basic house­hold tools for our sub­scribers so they are ready to cre­ate as soon as it arrives at their doorstep. This month includ­ed 4oz of Ear­ly Amer­i­can stain, foam appli­ca­tor, jute twine, a stain cloth and a vinyl trans­fer for embellishing!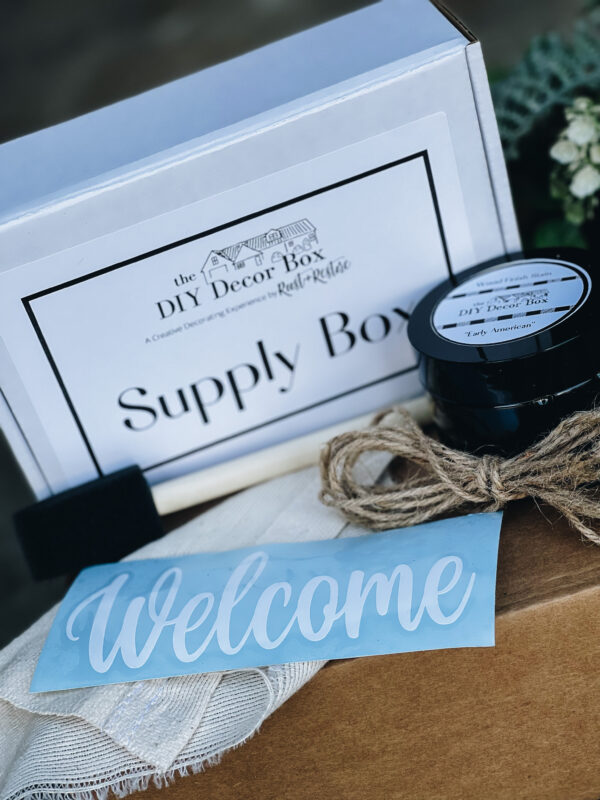 And per­haps my favorite ele­ment is this pop­py flower drop! I absolute­ly love flo­rals and I know my sub­scribers do too! It adds such great col­or to the box con­tents and so much val­ue too! Flo­rals can be pricey so we are very thank­ful we can include some­thing of such high qual­i­ty in each box!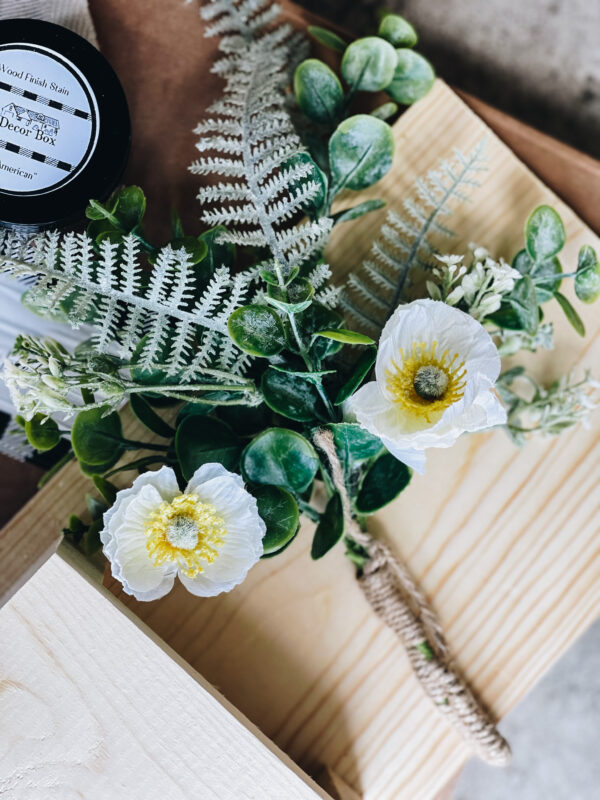 I just love how all of the sup­plies look so invit­ing and ready to cre­ate! We enjoy curat­ing this expe­ri­ence for our ladies each and every month and would LOVE for you to join us when we open our doors again!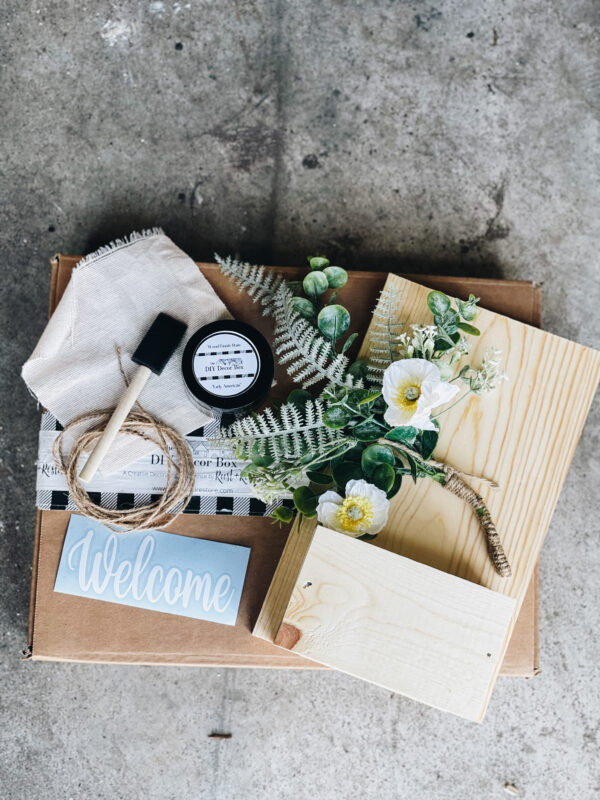 DO YOU LOVE MAKING YOUR OWN DECOR?
Then you will LOVE the R+R DIY Decor Box! Get amaz­ing home decor projects + sup­plies shipped to your door each month!