Lit­er­al­ly Pin­ter­est is chocked full of Fall Scrap Wood Projects right now. And not just Fall, but there are so many amaz­ing scrap wood projects for your rus­tic home decor. One of my favorite things to do is to take a piece of scrap, des­tined for the garbage, and turn it into some­thing beau­ti­ful and use­ful for my home.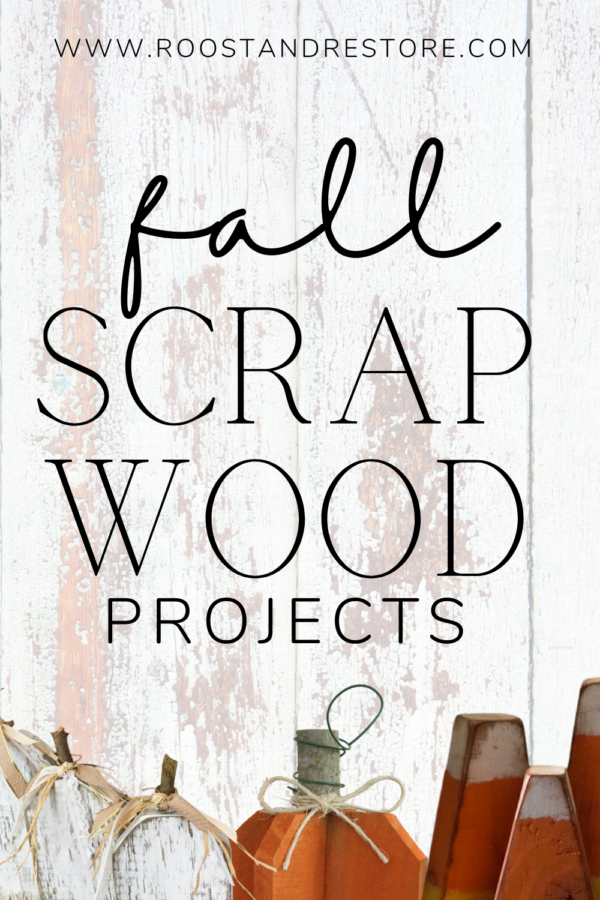 But here is my con­fes­sion. I used to let all of those glo­ri­ous ideas stack high­er and high­er in my Pin­ter­est boards with­out any real inten­tion of drag­ging out my saw and tools. By the time I actu­al­ly find the time to get to it my excite­ment for the project has usu­al­ly fad­ed and I move on to oth­er ideas in my feed. It was a con­tin­u­ous cycle.
Is this you too? You see, my fear is that in a cul­ture full of instant grat­i­fi­ca­tion is that we will for­get what it is like to actu­al­ly get our hands dirty and actu­al­ly CREATE the project. That is why I cre­at­ed the SCRAP WOOD PROJECT BOX to help peo­ple become more than just pin­ners, but to help them become cre­ators who have easy access to the projects that want to make for their homes. No need to buy the tools or go hunt­ing for the per­fect shapes at the dol­lar store. Instead, have the wood sent right to your door.
The Scrap Wood Project Box is a curat­ed col­lec­tion of 3 or more scrap wood projects that can be pur­chased as a sub­scrip­tion. This box is shipped direct­ly to your door each month along with easy instruc­tions, inspi­ra­tion and some­times a fun sur­prise to help you in your cre­at­ing. The projects are designed to be easy to assem­ble with min­i­mal skill and are often inspired by some of the trendi­est wood projects on Pin­ter­est. Sound fun? CLICK HERE TO JOIN OUR WAIT LIST for the next open cart.